Also, the price is lower on the Geo-Den Flip.  You can save several thousand dollars going from a cabover model to the cabover-less Flip.  For minimalists who want to save money, save weight, and match a camper to a light duty truck with no mods, the Flip is perfect.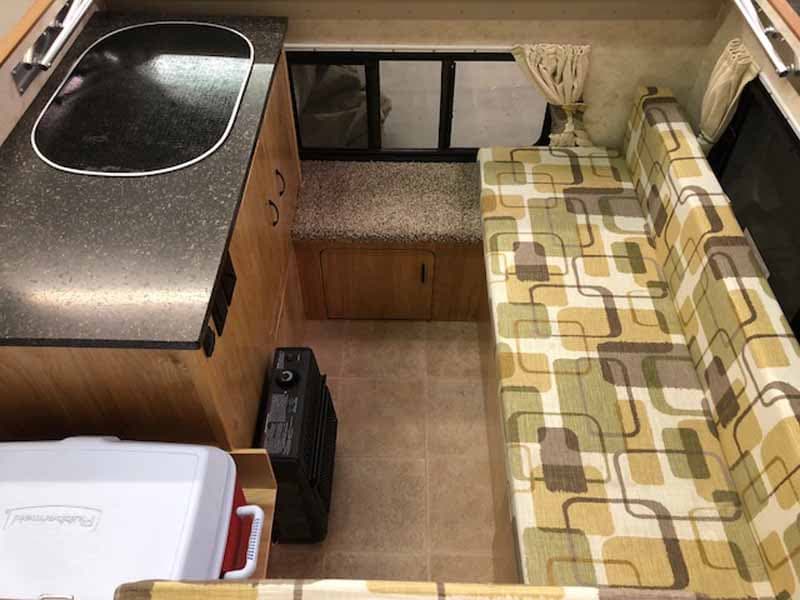 TCM: Is the Phoenix Geo-Den Flip based on the original Geo-Den design, or is it a completely new design?
Robby: It's a new floor plan.  The most obvious difference between the original Geo-Den and the Flip is the flip-over bed and tall roof, but the rest of the camper is new as well.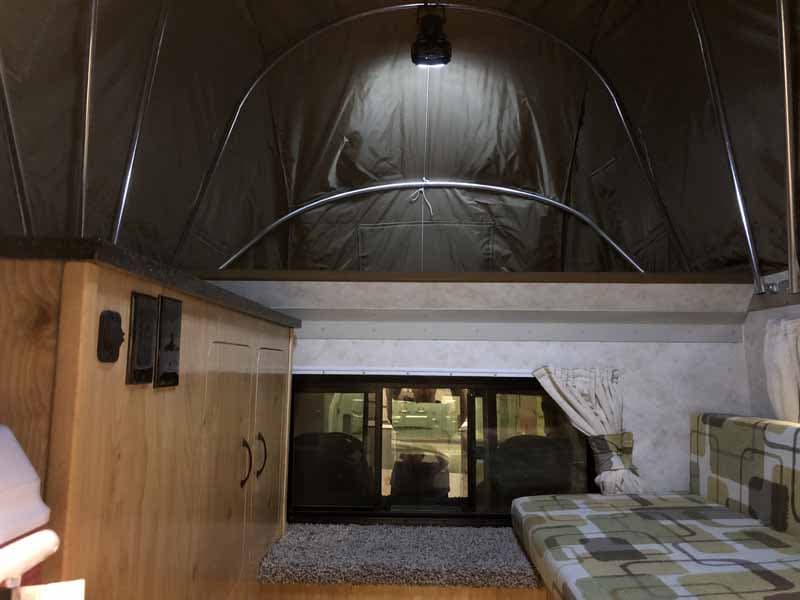 The original Geo-Den had couches on both sides and a mini kitchen in front.  The Flip has ten times more cabinetry and storage than the original Geo-Den and the kitchen is always set-up and ready to use.  The Flip is a much better design; more spacious, more functional, and a lot more comfortable.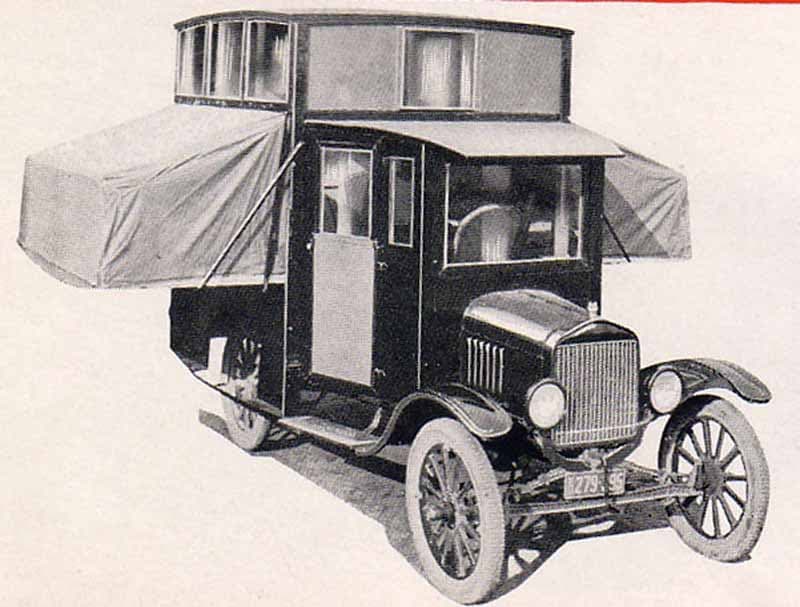 Above: The inspiration for the flip-over bed came from the 1920s
TCM: The pop-up portion of the Flip is something we haven't quite seen before.  Where did that concept come from?
Robby: The flip-over cabover was inspired by pictures I came across of 1920's vehicles with flip-out bed areas.  The idea has been out there forever.  European and Australian campers have flip-over beds and rooftop tents employ a similar approach.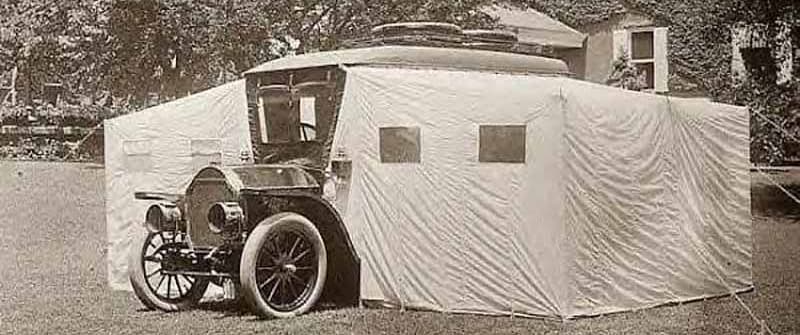 With the Flip, I am adopting this tried and true design concept to create a lighter weight, lower profile, and extremely comfortable Phoenix Custom Camper.  We are really excited about the Geo Den Flip.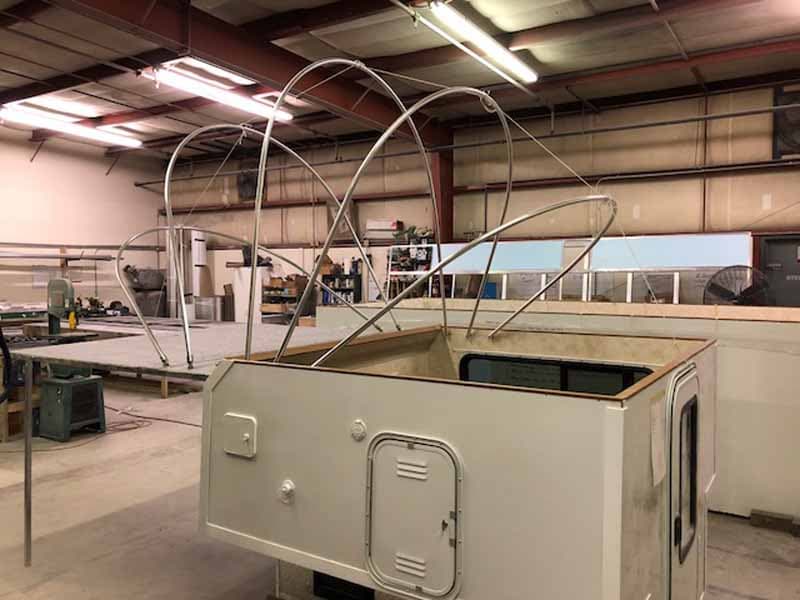 Above: The flip-over roof mechanism of the Geo-Den Flip
TCM: How does the flip-over roof work?  It looks like it might be hard to open and close.
Robby: That's the coolest thing about it.  It's almost as easy to use as our regular pop-up campers.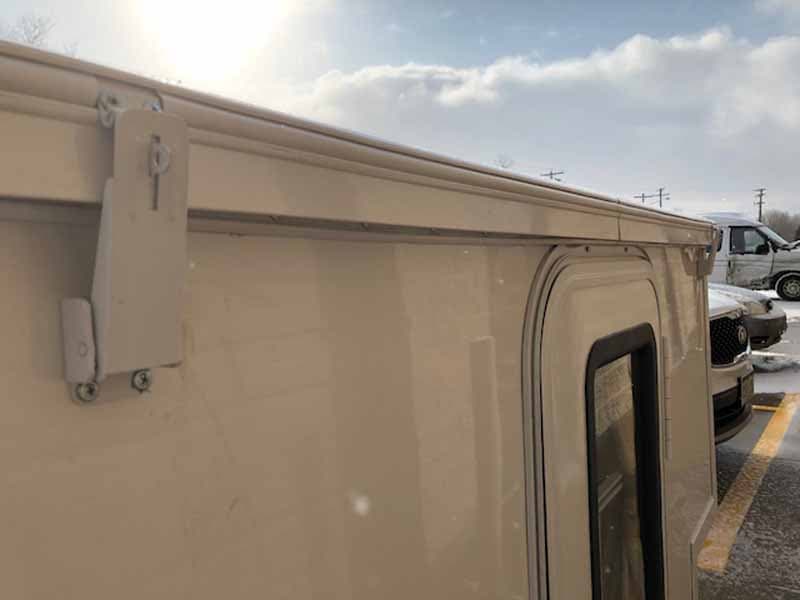 On the back of camper you undo two latches (see above).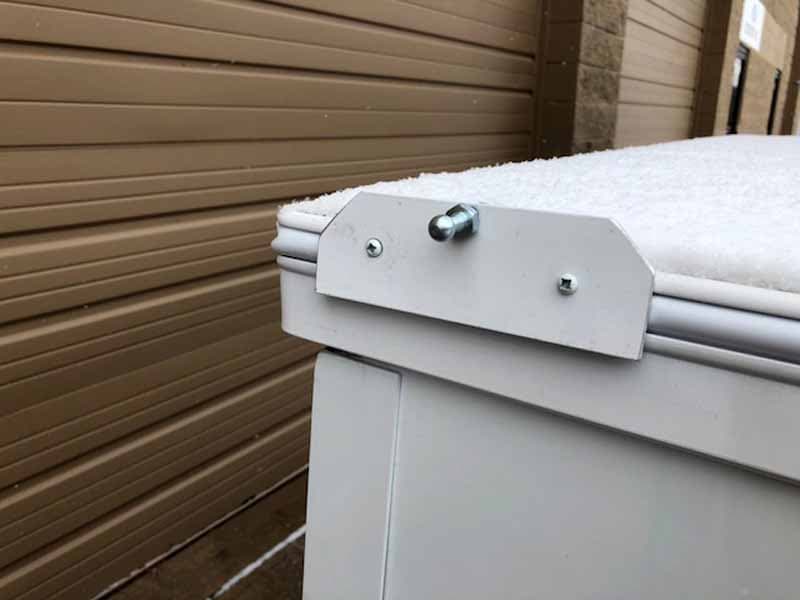 There is a quick connect with a rod.  You push the rod up and over and the roof flips-open (see above and below).