Eagle Cap drops a long-running model, debuts the biggest interior change in over a decade, installs Digi-Level tank monitors, and teases an all-new floor plan.

For 2017, the Eagle Cap team at Adventurer Manufacturing has made the bold decision of changing just about every interior color, fabric, and material to pursue the latest trend in high-end RV interior design; grey tones.
This was not an easy decision after having fully adopted the successful high-end natural-wood interior aesthetic first launched by Eagle Cap over a decade ago.  As the saying goes, why fix what's not broken?
Trends change.  What was once fresh and exciting, becomes stale and boring.  With the high-end motorhome and fifth wheel market moving to grey-tone interiors, the time has arrived for Eagle Cap interiors to fly in a new direction.
In addition to the all-new grey-tone interiors, Eagle Cap has a short list of new standard features, a few model specific changes, and a tantalizing tease for an Eagle Cap to launch later this year.
If nothing else, nearly every truck camper owner is going to want to know more about the new Digi-Level tank monitors.  Could this be the beginning of the end of standard holding tank sensors and their infamous inaccuracies?  Let's hope so!
To get the low down on what's up with Eagle Cap for 2017, we talked to Greg Tucknies, National Sales Manager for Adventurer Manufacturing.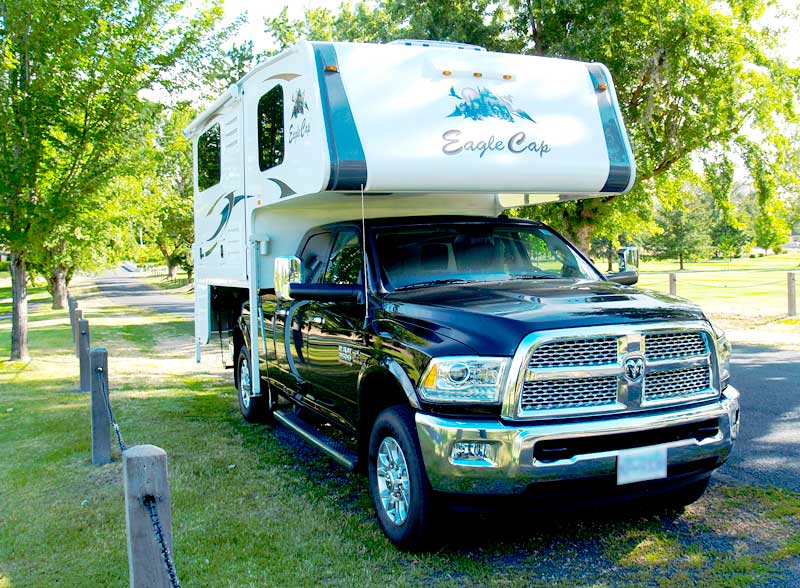 Above: The 2017 Eagle Cap 850 on a Ram 3500.  All photography provided by Adventurer Manufacturing.
TCM: Are there any Eagle Cap models being discontinued for 2017?
Greg: We are discontinuing the Eagle Cap 995 for 2017.  We were on the fence with the 995, but the newer Eagle Cap 960 significantly overtook the 995 in sales.  The final decision was market driven.
TCM: What is it about the 960 that helped it sell better than the 995?
Greg: The outgoing 995 was a 10'2" model.  Most customers who are looking at 10-foot truck campers go right to the 11-foot multi-slide models like the Eagle Cap 1160 double-side, 1165 triple-slide, and the 1200 triple-slide.  That trend continues.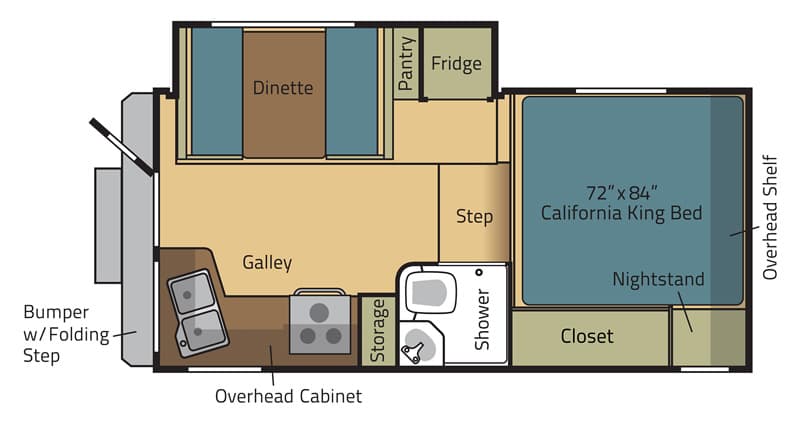 Above: With a California King bed, 9'10" floor plan, and full-wall slide, the Eagle Cap 960 (floor plan shown above) has replaced the 995 for 2016
At 9'10", the Eagle Cap 960 attracts the 9-foot truck camper buyer.  The Eagle Cap 960 also features a King bed, a feature that many customers want.
While people liked the dry bath in the 995, we found they prefer a large wet bath because of more shower room.  When we launched the 960, production of the 995 dropped nearly 40-percent.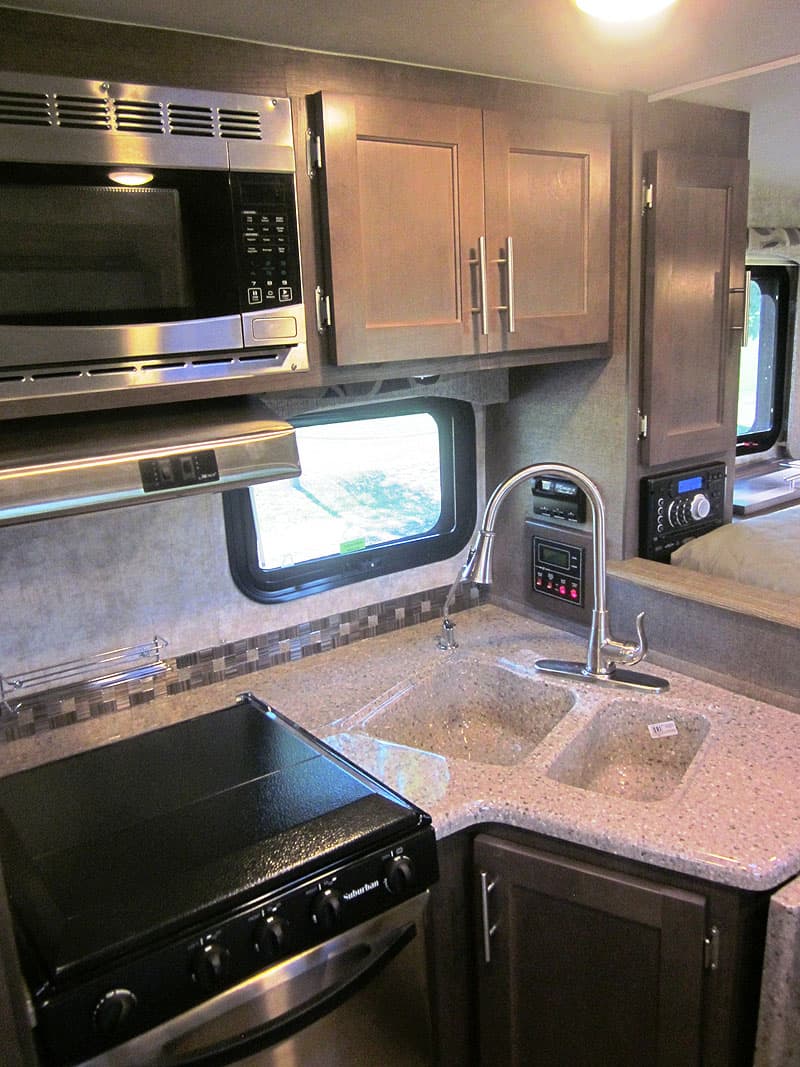 Above: The new interior look of 2017 Eagle Cap Campers
TCM: That's not a subtle difference.  Tell us about the new 2017 Eagle Cap interiors.