The key fob is the same size as an automotive key fob.  You can put it on the same key chain with your camper and truck keys.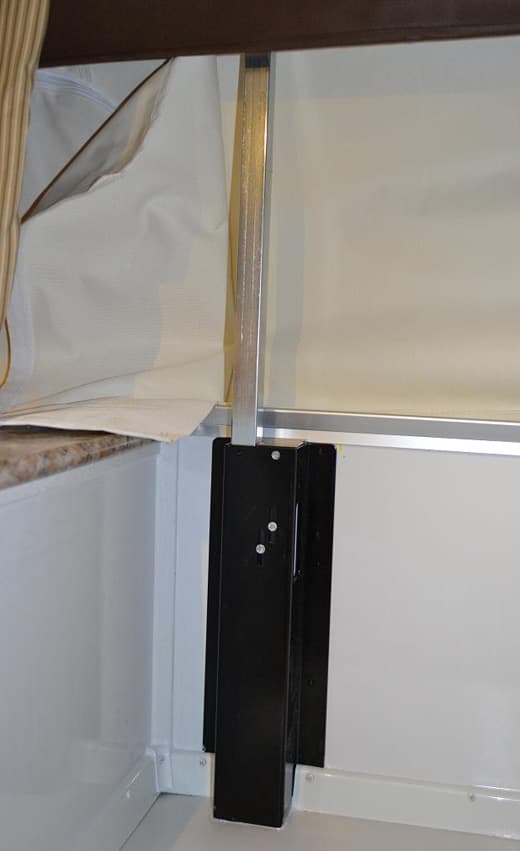 Above: The new Rieco-Titan lift system from the inside of the camper
TCM: The key fob sounds really neat.  And it's definitely a truck camper industry first.  Is this new pop-up roof lift system standard on all 2014 Palomino soft side truck campers?
Pat: Yes, the new lift system is standard on all soft side campers.  The key fob is an option.  We are very excited about the new lift system and fob.
TCM: How did Rieco-Titan and Palomino go about testing this new roof lift system?
Pat: Rieco-Titan built a timer into the system that can be set to automatically lift and lower the roof every 180 seconds.  We actually set the timer and had the new lift system go through over 2,000 lift and lower cycles before we gave the system the green light.
We also put the camper at different angles, positioned the camper off center, and loaded the roof with additional weight at various times during the test.  We put the lift system through the ringer because we don't want to put something out to our customers that could fail.  Based on our testing, the new system is rock solid.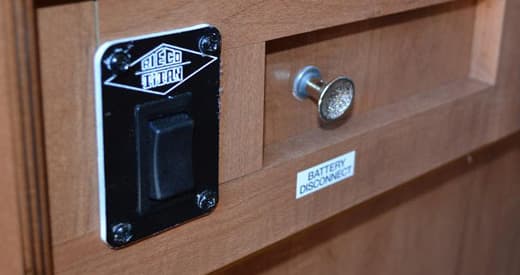 Above: The Rieco-Titan lift control and the now standard battery disconnect switch
TCM: What about if you lose the key fob or the battery is dead?
Pat: There is a permanent switch inside the door to raise and lower the roof.  There is also direct access to the battery from the power port on the side of the unit.
TCM: Is there a manual override in case the electric lift fails?
Pat: Yes, the campers come with a flex screw that allows you to lower the roof without electric power.  From there you can get the lift system repaired.
TCM: When will the new lift system be available?
Pat: It's available on all 2014 Palomino soft-side truck campers right now.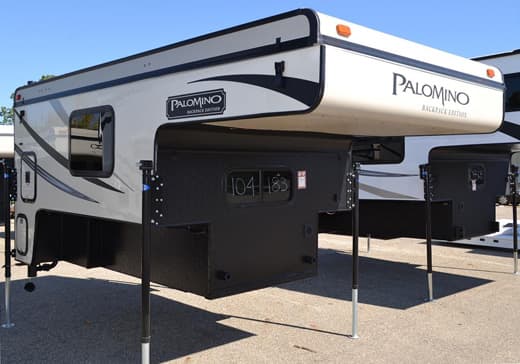 Above: The new lower profile pop-up roof
TCM: Do 2014 Palomino pop-up campers also feature a new roof?
Pat: Yes, we have a new pop-up roof for 2014.  It's a one-piece vacuum bonded pebble fiberglass roof with one-inch block foam insulation.