Soaring Eagle Campers launches the new OV-X 5.0 pop-up truck topper targeting the Jeep Gladiator, Toyota Tacoma, and Ford Ranger. Here's a sneak peek at the 5.0 and what's coming next from Soaring Eagle.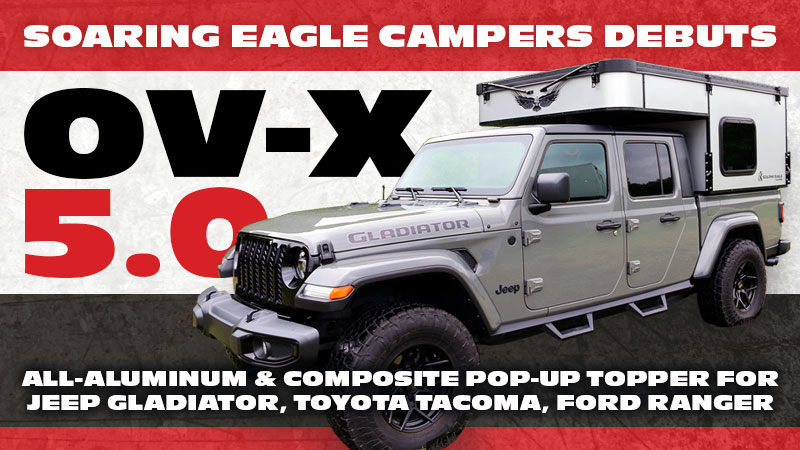 At Overland Expo West 2023, Jeep Gladiators, Toyota Tacomas and Ford Rangers were everywhere. The Jeep Gladiator was particularly omnipresent both in the main exhibit areas and the sprawling camping fields. It seems the Jeep Gladiator has become the truck of choice in the overland marketplace.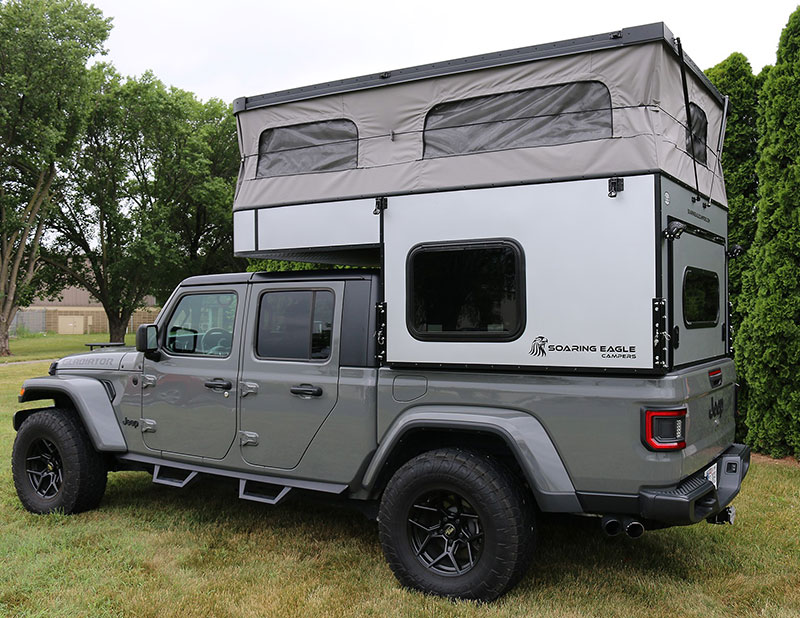 This past spring, Soaring Eagle Campers launched their OV-X pop-up truck topper line. The first OV-X model was the 5.5 targeting full-size half-ton trucks with 5.5-foot short beds. With the introduction of the 5.5, the Soaring Eagle team promised additional OV-X models in 2023 including a 5.0 for the Gladiator, Tacoma and Ranger.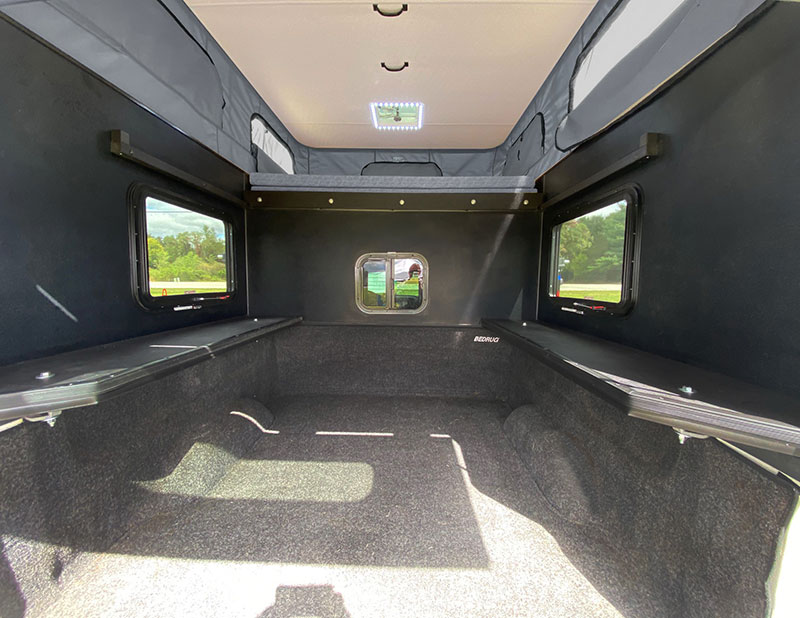 Less than three months later, Soaring Eagle is debuting the OV-X 5.0. The new OV-X 5.0 features the same all-aluminum and composite construction, strut-assisted lift mechanism, large pull-out bed, underbed storage, power roof vents, composite headboard storage area, charging ports, electrical center, soft walls, and LED lighting of the OV-X 5.5.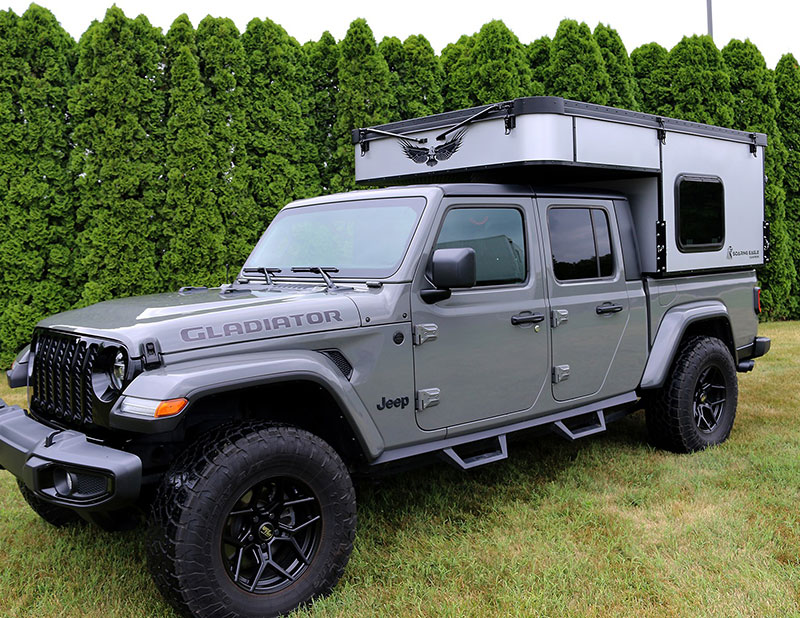 Options for the OV-X 5.0 include roof-mounted solar packages, roof racks, flood lights, Blackstone grill, and Molle pattern boards for tools and recovery gear. Soaring Eagle Campers is also preparing to launch OV-X 6.5 and 8.0 models completing the OV-X model line.
For more information on Soaring Eagle Campers, visit their website at soaringeaglecampers.com.  Click here to request more information from  Soaring Eagle Campers.