Right now the 2021 Cirrus 620 is on the production line at nuCamp and set to be announced in Truck Camper Magazine on December 1, 2020.  Until the official announcement, nuCamp has posted a sneak peek teaser video.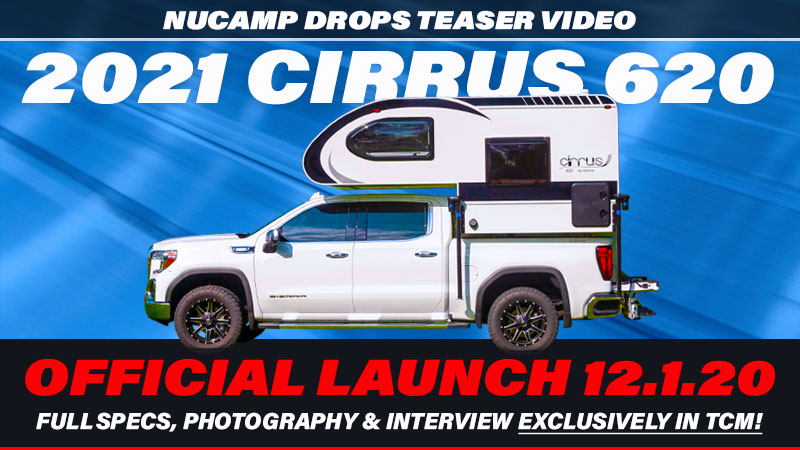 While we can't spill the beans just yet, we can give you a few tantalizing facts about nuCamp's all-new Cirrus 620.  First, nuCamp has already announced an impressive dry weight achievement; under 1,500 pounds.
We can also reveal that the 620 features a full Adle hydronic heating system and a number of other innovative features.  This is the same Alde system that we reviewed last year.
Truck Camper Magazine will be publishing the official Cirrus 620 announcement on Tuesday, December 1st, 2020.  On that date will bring you full interior and exterior photography, full specifications, and an in-depth interview on the design and development of the 620 with nuCamp CEO, Scott Hubble, and their new R&D Project Manager, Brent Croneback.
In the mean time, nuCamp has released a compelling teaser video of the Cirrus 620.  It looks like someone at nuCamp bought a drone, and knows how to fly it.  Awesome driving shots ahead!
If the above video does not play, click here to watch it on YouTube.