TCM: We'll have to get the final MSRP for the Cirrus when you announce the camper.  Will Cirrus truck campers be built at the same factory, on the same production line, with the same production team as Little Guy teardrop trailers?
Scott: Yes and no.  We have moved into a brand new building with a new production line specifically for the Cirrus truck campers.  Cirrus has a dedicated production line.
I've also increased our workforce and production by 50% in the past five months.  The Cirrus production line is initially being run by several employees with years of experience producing Little Guy products.  They are training the new hires and know how to set the quality bar high.
In our first year our goal is to produce 300 Cirrus truck campers.  We're getting a late start, but we still think that's possible.  Then we will ramp up Cirrus production into next year.
TCM: Tell us about the construction approach of Cirrus truck campers.
Scott: The Cirrus truck camper is wood-free, except for the interior cabinetry.  The floor, walls, and roof are all aluminum framed.  The wall laminations are Azdel composite, closed cell foam insulation, and Lamilux fiberglass.
The roof is a seamless aluminum roof.  We believe aluminum is a superior material choice for roofs and gives the best possible appearance and quality.  I'll get into more specifics when we formally announce the Cirrus.
TCM: Will Little Guy be marking center of gravity on Cirrus truck campers?
Scott: Yes.
TCM: What is your approach and philosophy to quality control at Little Guy?
Scott: Great question.  At the end of the day, we pride ourselves in having an extremely low warranty claim rate.  With respect to RV industry standards, we're less than one-quarter what the market typically bears.
One way we have maintained high standards of quality control during our rapid growth is by creating and adhering to a quality control manual.  Our quality control manual also helps us to comply with different state standards and certifications.  Furthermore, we have a series of quality control tests during the construction process.  After the units are completed they're retested.
If you ask our dealers and customers to describe our campers, one word you would hear is quality.  That response is a goal we want for all of our dealers and end users.  If you talk to our dealers and customers they would testify that our campers give them an extremely low rate of problems or issues.  We take a methodical approach to getting our products manufactured and only turn the production faucet as high as that level of quality control can handle.
Just yesterday, Joe and Jesse Mullet randomly selected a trailer off the line, put their inspection lenses on, and went through it.  No one in the factory knew which trailer they were going to choose for this inspection.  They do that at least once a month.  As a result, we see less and less issues from our production lines.  Every month we see less warranty claims.  To steal Ford's motto, quality is job number one here.
TCM: One Cirrus truck camper is set to debut.  Will you be debuting more hard side truck camper models in 2015?
Scott: At this time, there are no plans to produce another truck camper model this year.  I would like to produce another floor plan, but our R&D team is already booked.  Look for additional floor plans in 2016.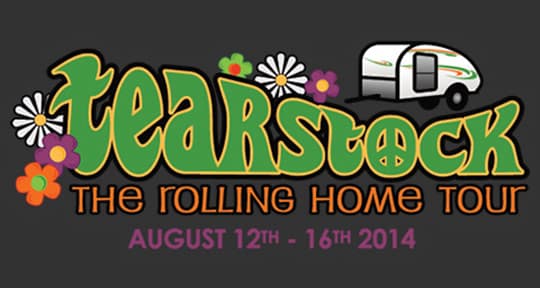 Above: Tearstock is an annual gathering of campers and trailers
TCM: Little Guy hosts an annual gathering and rally for its customers called Tearstock.  Will truck campers be invited to this event in the future?
Scott: Yes, we would absolutely love to have truck campers attend Tearstock.  Tearstock is a week-long rally at a local park for our customers and their guests.  We have events, dinners, and games.  Best of all, we hang out and get to know our fellow owners.
First ← Previous ... 2 3 4 Next → Last Read Entire Article