Outside Magazine teams up with the RVIA and Lance Campers to produce a truck camping lifestyle video for the Go RVing Away campaign.  Lance Campers also tunes into an ESPN television event with Red Bull Rampage.

In May of 2017, Outside Magazine published an online article and video featuring fly-fishing guide, Maddie Brenneman, and professional photographer, Nick Kelley.  In the video, the young couple showcases a Lance 2017 Lance 1172 double-side truck camper and a 2017 Ford F350 Super Duty truck.
Launched in 1977, Outside Magazine is a multi-media powerhouse in the outdoor recreation marketplace reaching over 16-million people across print, web, social media, events, and television outlets.  For the truck camping industry, Outside Magazine can reach outdoor enthusiasts who may not currently have a truck camper on their radar, but are likely candidates for the lifestyle.
Following the run in Outside Magazine, the "Living On the Fly" video is now also being promoted as part of the Go RVing Away campaign.  We are particularly pleased about this move as the video is the first in Go RVing's Away video series to feature a truck camper.
For the full story behind how Outside Magazine, Go RVing, and Lance Campers came together to make this video happen, we talked to Bob Rogers, Director of Marketing for Lance Campers.
TCM: How did fly-fishing guide Maddie Brenneman, Outside Magazine, Go RVing, and Lance Campers all get together to produce this video?
Bob: It all started with RVIA (Recreational Vehicle Industry Association) and their Go RVing advertising campaign.  As a result of their relationship, Outside Magazine approached the Go RVing team and asked about developing a video based on fly fishing and camping.  They contacted fly fishing guide, Maddie Brenneman, and came back to Go RVing about developing it.  Outside Magazine told the Go RVing team that all they had to do was provide a RV.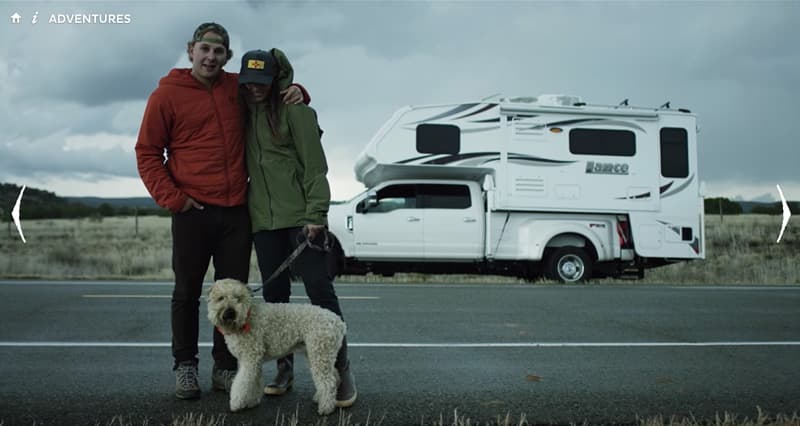 Above: Nick Kelley and Maddie Brenneman
Go RVing has about fifty events per year with a product showcase opportunity.  They'll showcase RVs at music festivals, athletic tournaments, and other events.  When they have an opportunity, Go RVing puts out a bulletin to all RVIA members.  They might ask for a towable or a camper in this city at this time.  All RV manufacturers that are members get the opportunity.  The RVIA then selects what they believe is the best choice based on the opportunity and award that candidate.
I have been an Outside Magazine reader since 1977.  It's a fantastic magazine for people who want to get outside and participate in high energy activities.  I have always wanted to advertise in Outside Magazine, but could never afford to do it.  Because of their reach, ads in Outside Magazine are really expensive.
As an avid fly fisherman who regularly uses a truck camper while fishing, I responded to the opportunity enthusiastically.  I knew that it was the perfect opportunity for a truck camper.  They wanted something that could go on two track dirt roads in the mountains and travel in all kinds of weather.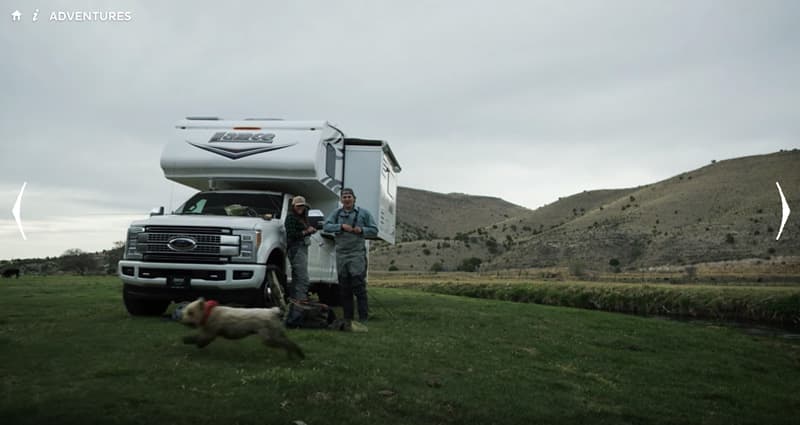 For this opportunity, they needed to camp in the unit.  Manufacturers don't like to do that because then the unit is considered used.  We have a small fleet of trucks and campers for media and employee loans.  I had a 2017 Lance 1172 that I offered them and told them that they could use everything in it.  I submitted it and we got awarded the opportunity.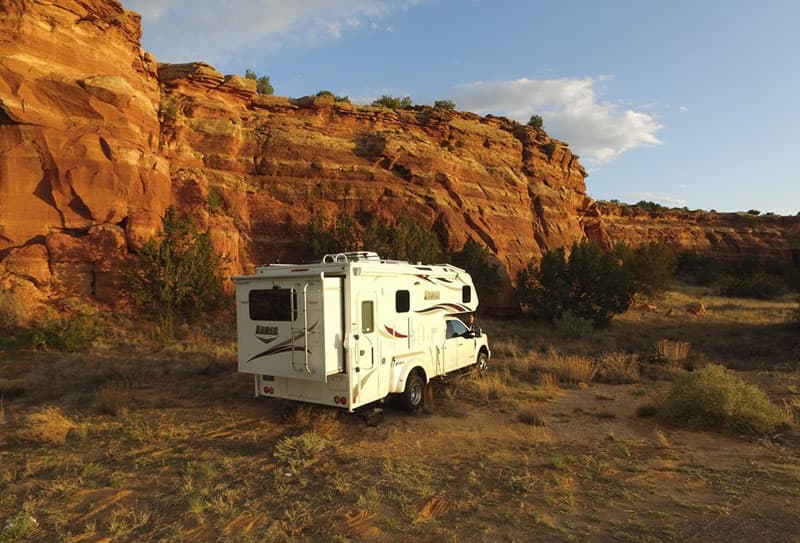 The video shoot was in Santa Fe, New Mexico, which is also where Outside Magazine is headquartered.  They needed the camper for a week.  I drove from Lancaster, California to Flagstaff, Arizona spent the night, and then finished the drive to Santa Fe and dropped it off.  I did a full walk around with the people taking it out so that they knew how to use everything.  Then, I hopped on a plane back to Lancaster.  A week later I flew back to Santa Fe and drove the rig back.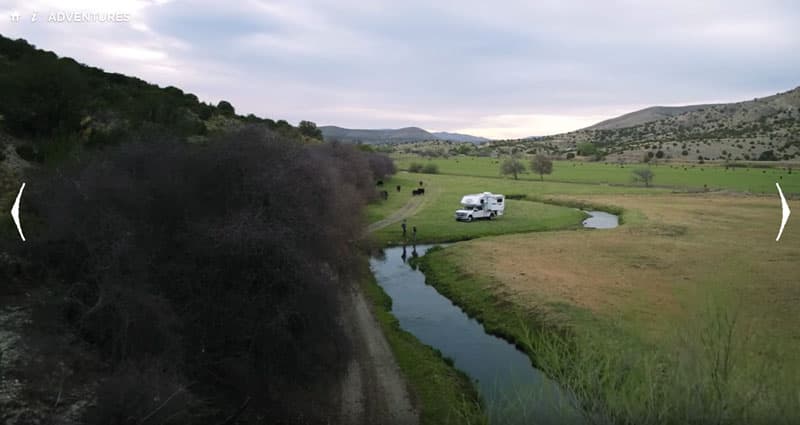 I took my drone on the trip so that I was able to take some footage and stills along the way to use in our marketing efforts.  I had some fantastic scenery with amazing sun sets and rock formations.  Outside Magazine shot and produced the complete final video.