The 2021 Rivian R1T and 2020 Atlis XT offer game-changing 100-percent electric range and enough towing and payload capacity to beg a very big question; are electric trucks about to disrupt the pickup and RV marketplaces?  Wake up Ford, Ram, and GM…

In September of 2017, we published, "Portable Lithium Power Goes Truck Camping", a review of the Goal Zero Yeti 400 Lithium portable power station for truck camping applications.  We also polled our readers for their opinions on Lithium Ion technology and its practicality for truck campers.  With the responses, I made something of a prediction:
"In ten years, every truck camper will be sold exclusively with lithium batteries.  By 2027, lead acid will be dead."
In a nutshell (where Angela says I belong) lithium-ion batteries are going to replace the flooded and AGM batteries in our campers the same way LED lighting replaced incandescent bulbs over the past decade.  The cost of lithium ion batteries needs to come way down, but it's inevitable.  The capacity, weight, and size advantages are too great.
Since I was already on a limb, I made another lithium ion prediction in 2017.  This time the nutshell is probably not enough to contain my admittedly out-there enthusiasm:
"In ten years, no less than 10-percent of those lithium powered truck campers will be pulled by 100-percent electric lithium-powered trucks.  Put that in your future hat.  It's a done deal."
2021 Rivian R1T – Starting at $61,500 (with $7,500 Federal Tax rebate)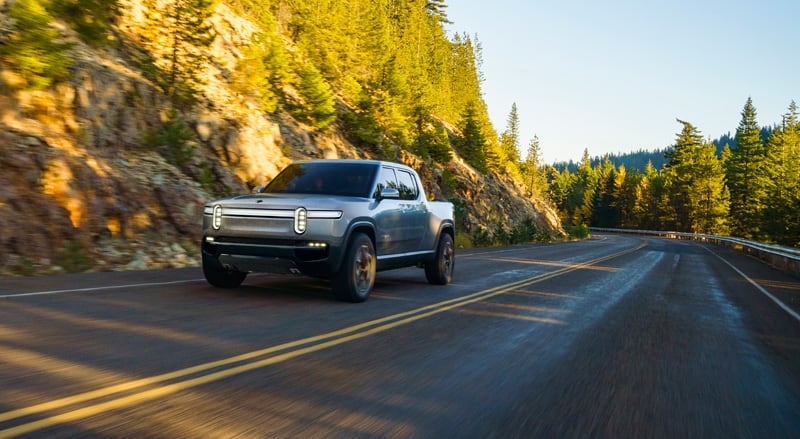 Rivian sent shockwaves through the entire automotive industry this past November when they announced the ready-for-production Rivian R1T electric truck.
"Billed as, "The world's first electric adventure vehicles" the R1T accelerates 0-60 in just 3-seconds and can safely wade into 3-feet of water."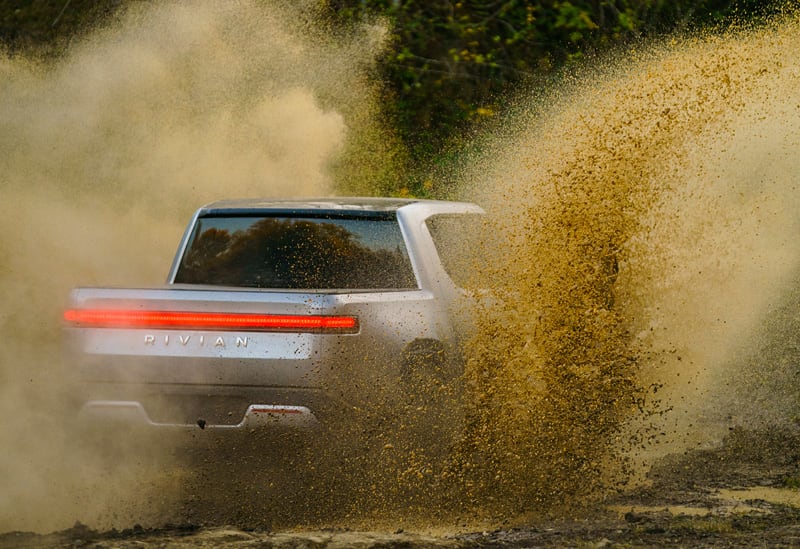 The Rivian R1T is a mid-size 100-percent electric pickup truck with up to 400-miles of range and 1,764 pounds of payload capacity. Towing capacity is stated at 11,000-pounds.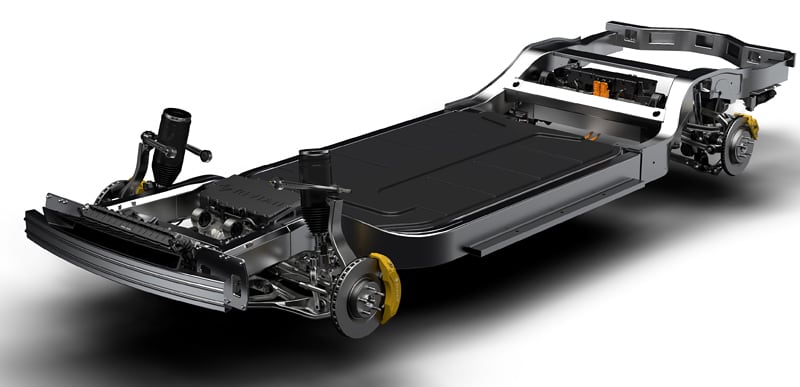 That's enough range (when empty) to drive from San Francisco to Yosemite National Park and back, and enough payload for a good number of pop-up truck campers – and a few hard sides.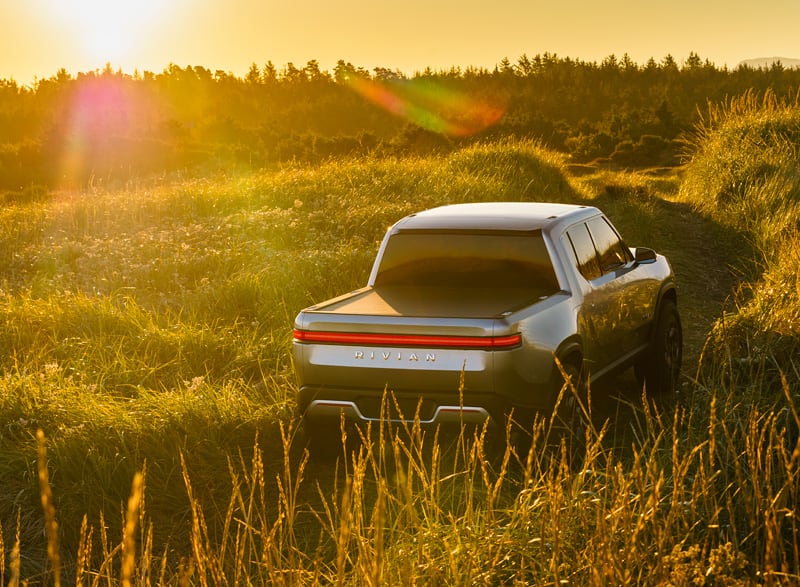 With quad-drive, 200-horse power at each wheel, and an extremely low center of gravity, the R1T can reportedly climb 45-degree angles.  The battery, motors, brakes, and suspension are all located below wheel-height.
Billed as, "The world's first electric adventure vehicles" the R1T accelerates 0-60 in just 3-seconds and can safely wade into 3-feet of water.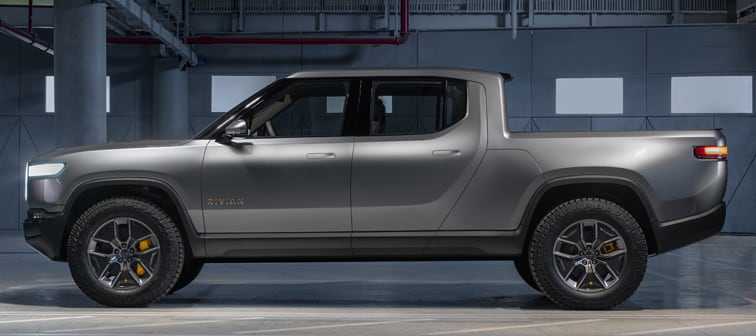 The R1T will be initially available with either a 135-kWh battery pack (754-horsepower and 300-mile range) or a 180-kWh battery pack (700-horsepower and 400-mile range).  Rivian also states that the R1T batteries can charge to 80-percent in just 15-minutes.
Other interesting details about the Rivian R1T include its 12-cubic foot front truck, 12-cubic foot lockable "gear tunnel" behind the cab, 7-cubic foot lockable under bed storage, and a modular lock system on the roof, bed floor, and rails.