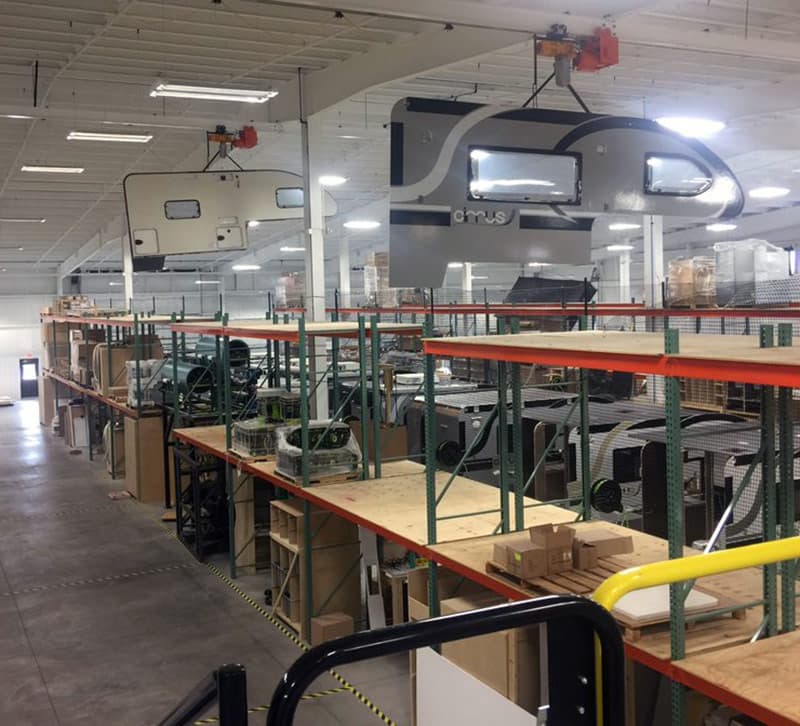 Another improvement is the addition of new hoists and movers.  Where Cirrus sidewalls were previously moved by hand pulling team members off task, NuCamp has installed two beam stationed movers to transport the walls from the new dedicated prep area to the production line.
NuCamp explained that the new beam stationed movers help to clean up clutter on the production line, utilize less manpower, and deliver the sidewalls to the production line faster.
NuCamp RV has promised another exciting announcement for later this spring.  Look for that news to break right here in Truck Camper Magazine.
For more information on Cirrus truck campers, visit their website at cirrus.nucamprv.com. Click here to request a Cirrus brochure.