Truck Camper Magazine tours NüCamp RV's Cirrus camper factory in Sugarcreek, Ohio and is bowled over by the scale of their facility.  If you thought Cirrus was a small operation, think again.
As a magazine, we believe no one should professionally write about a topic they haven't experienced as a consumer or seen the full industry spectrum; raw materials to final product, initial sale to long-term maintenance, and everything in between.
To that end, we have made a point to visit every truck camper manufacturer coast-to-coast as soon and as often as possible.  Not only do these visits inform our content and perspectives on the manufacturers and their products, but it also gives us the opportunity to share what we discover with you.
Speaking of discoveries, NüCamp RV debuted the Cirrus truck camper line almost two years ago at the 2014 National Trade Show in Louisville, Kentucky.  Their first truck camper was a total shock to the truck camper marketplace, as were many of NüCamp RV's forward-thinking concepts and design elements.  Cirrus definitely brought something fresh to the truck camper scene.
After interviewing the Cirrus management team and studying their initial product, we were very excited to see their production facility and study their manufacturing process.  The stars finally lined up on our way out to the annual Elkhart Open House this past September.
In addition to the following factory tour story, we recommend reading the Cirrus 820 announcement and Cirrus 820 review to fully understand the Cirrus camper and its many unique systems.  You'll benefit greatly from the background as you read the following factory tour.
The NüCamp RV factory was already quite sizable, and that's before the massive expansion that was nearing completion during our visit.  You can see the new addition on the right half of the photograph above.
If this building was 100-percent dedicated to truck camper production, it would easily be the largest truck camper factory in the world.  In reality, Cirrus will share this facility with at least three other NüCamp RV towable production lines.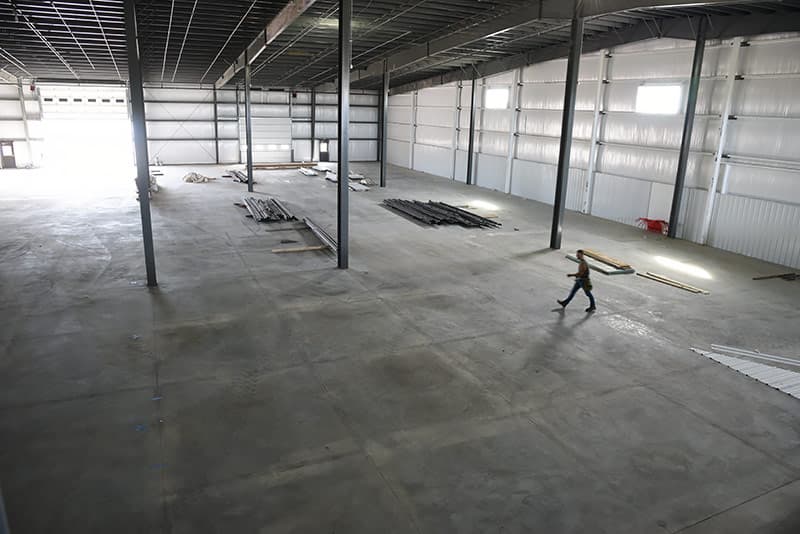 This photo, taken from inside the new addition on the second story, shows where the Cirrus production line will be moving to.  The Cirrus management and production teams are excited about the new efficiencies and capacity the additional space will allow.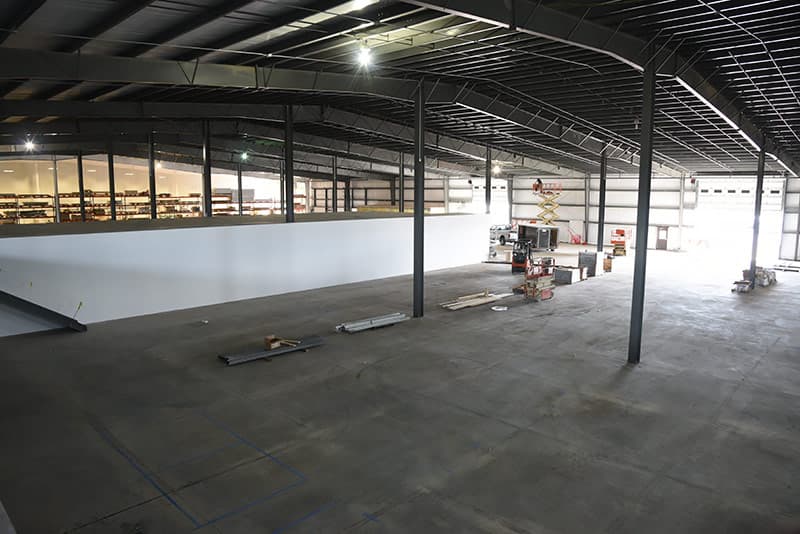 The rest of the new addition is just huge.  The white wall in the middle offers a second floor of production and material storage potential.  You can also see the main plant lit up beyond that point.  If that's not enough, there's a second story production area behind where this photo was taken.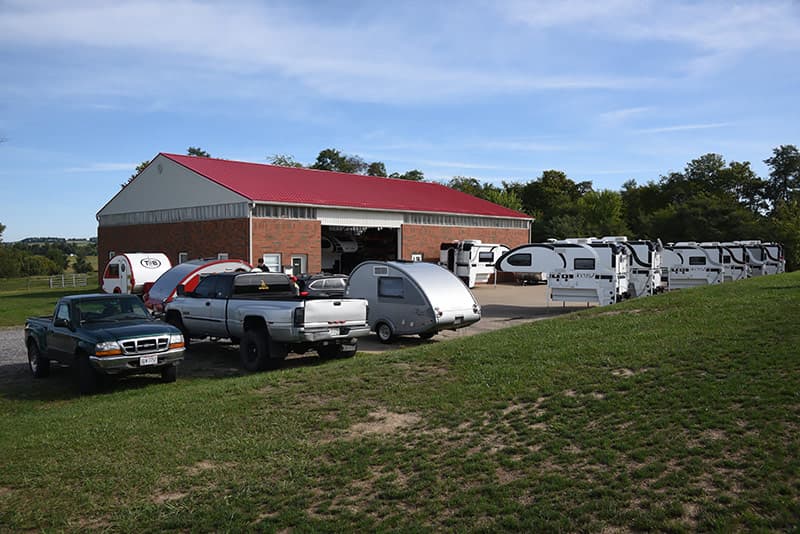 About fifty yards from the main plant is a repair building.  This is where customer units are brought for warranty work.  NüCamp RV also uses this building for research and development.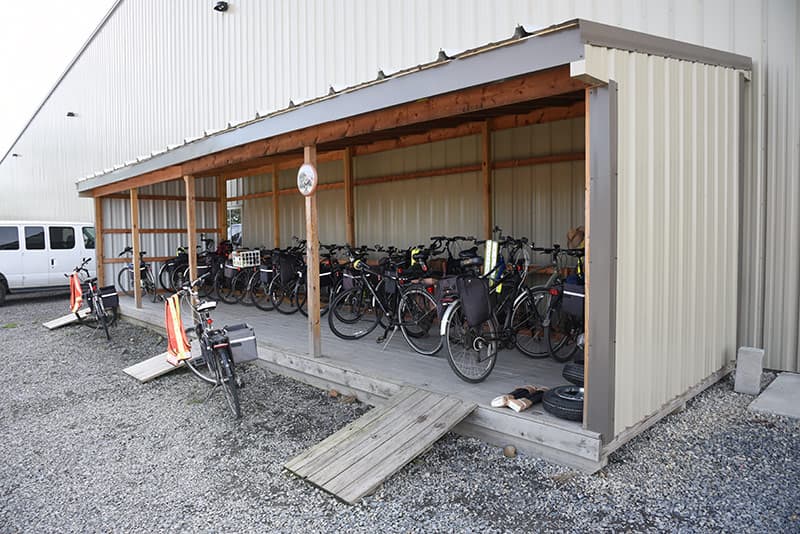 To the left of the main employee door is a shed full of bicycles.  A good number of the NüCamp RV and Cirrus production team are local Amish craftsmen and women.
The Cirrus Production Line
Where the majority of truck camper manufacturers start their build process with wood or aluminum framing followed by lamination or hung wall construction, you will not find a raw material, framing, or lamination station on the Cirrus production line.  The raw material processing, welding, and lamination processes are all outsourced to companies that specialize in those services.