NuCamp RV has moved and launched a significantly expanded truck camper production line for its growing Cirrus truck camper brand.  Beyond doubling the dedicated floor space, new equipment and efficiencies are abound.

We visited the NuCamp RV last fall for an extended Cirrus Camper production line tour.  The resulting article, "Cirrus Rising: NuCamp RV Factory Tour" dispelled any notion that Cirrus was a small-time truck camper brand or that NuCamp wasn't serious about the truck camper marketplace.
The predominantly Amish truck camper team, forward-leaning manufacturing approach, cutting-edge materials, and European sourced components all added up to truly unique and progressive truck camper manufacturing company.  At a minimum, NuCamp RV was clearly a manufacturer to watch.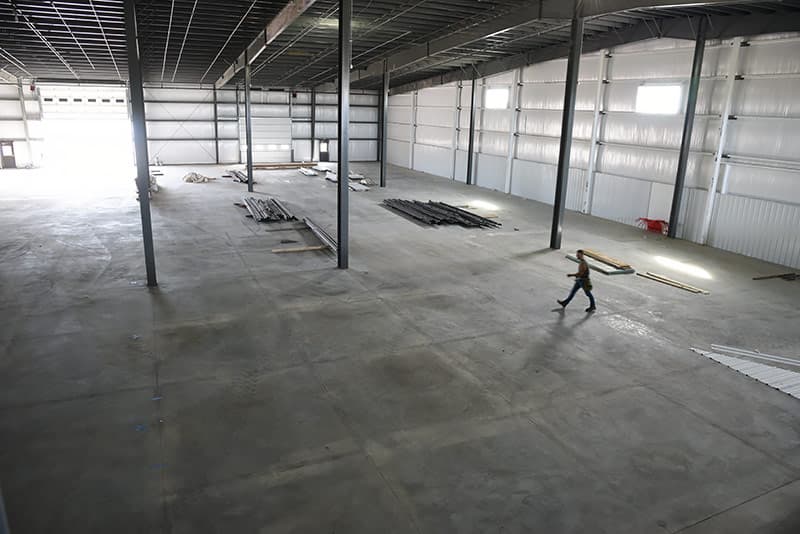 Just a few months later, NuCamp RV has dramatically increased the size of their Sugarcreek, Ohio plant and moved the Cirrus team to a much larger dedicated production line.  We saw this expanded factory in development during our visit (see above).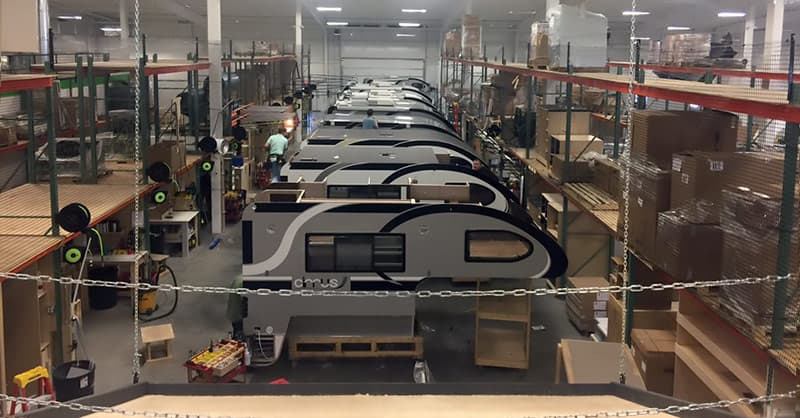 Now completed, the new Cirrus production line is located on the opposite side of the NuCamp RV building, on the far side of the newly completed factory addition.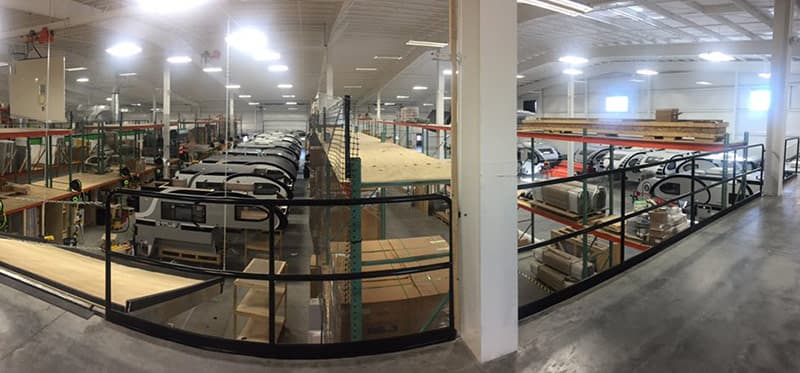 This move allowed the Cirrus team to devote more space to material and processes that were previously cramped and less efficient.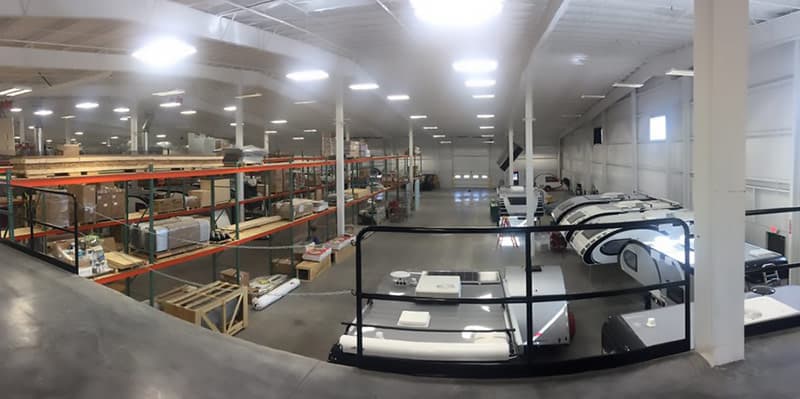 As you can see, the line is now wider and fed materials, components, and appliances on two sides.  Materials are now positioned closer to the production line, and are housed and presented in ways that save time.  NuCamp reported that they will be adding an additional scaffold to aid camper roof production and access.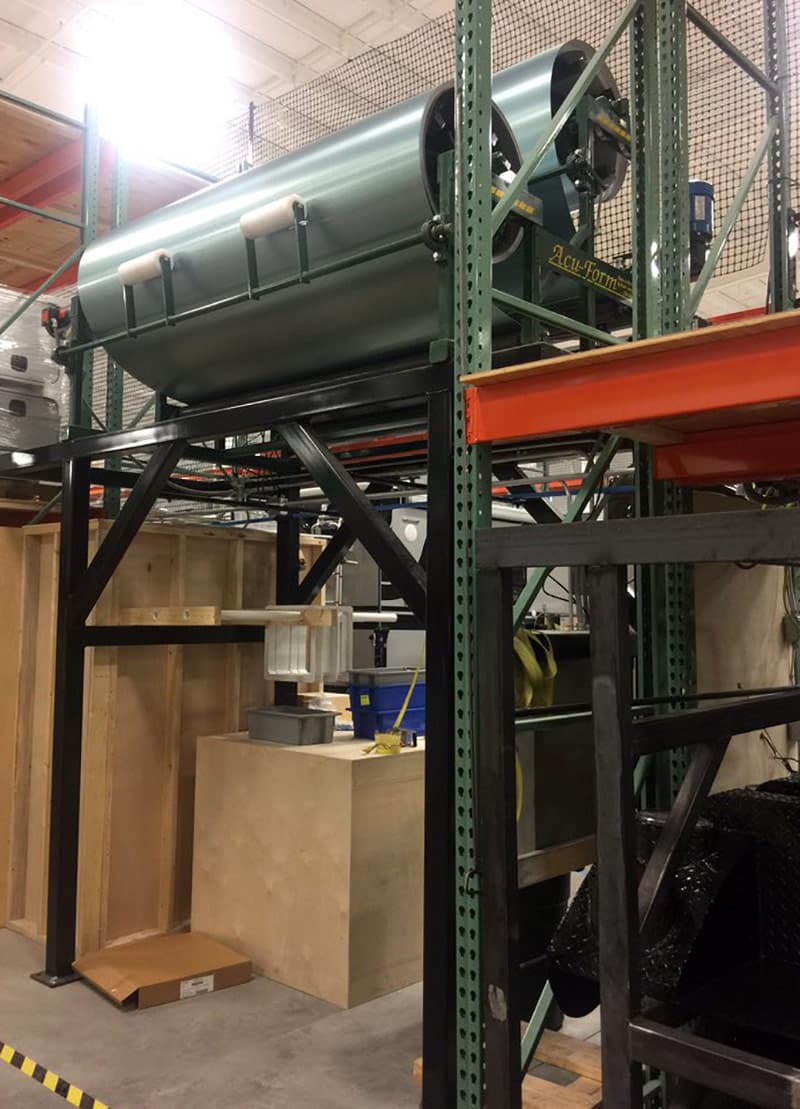 Here you see the new aluminum coiler.  According to NuCamp, this improves material handling and jump starts the line's overall productivity by 15 minutes a camper.  All Cirrus truck camper roofs are skinned in aluminum.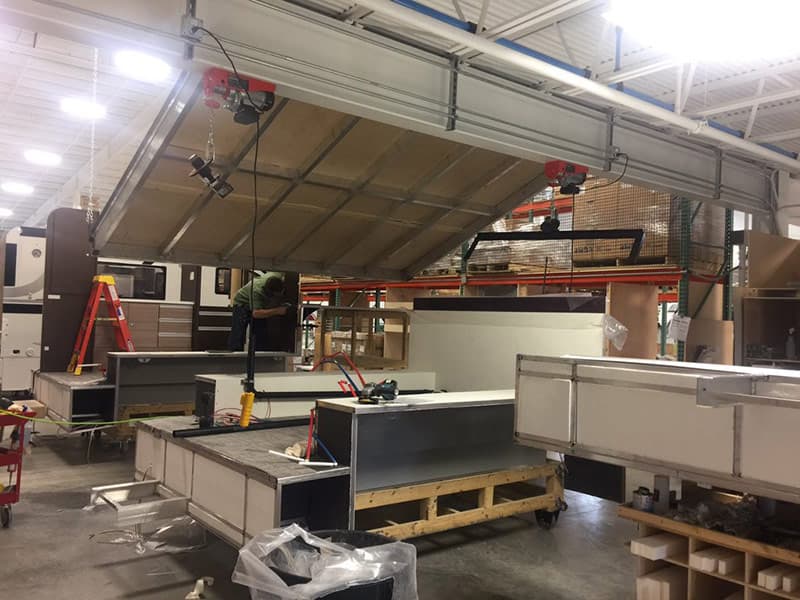 On the previous version of the Cirrus Camper line, three team members were required to lift and turn the Cirrus truck camper basements at station one.  On the new Cirrus production line, NuCamp has installed an automatic hoist that flips the unit with the supervision and assistance of a single team member.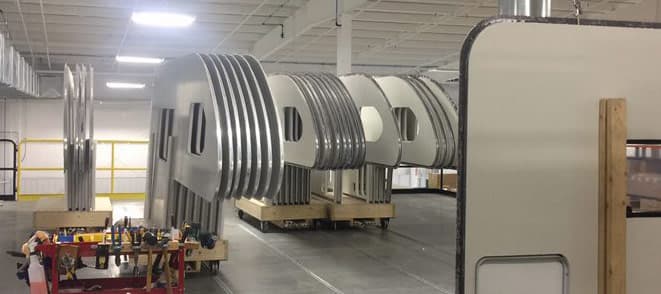 For the new Cirrus line, NuCamp has also launched a dedicated sidewall prep area on a peninsula located both above and away from the main Cirrus production line.  This offers more space than had been previously available for sidewall prep allowing for greater efficiency.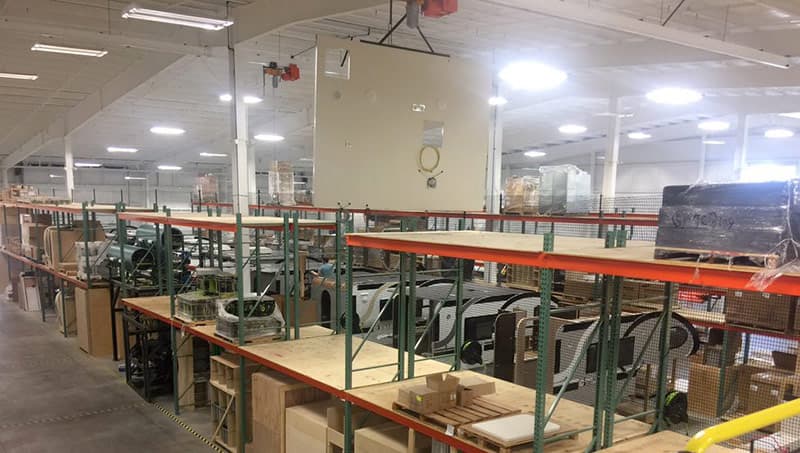 Above: Prepared walls move to the Cirrus production line with new hoists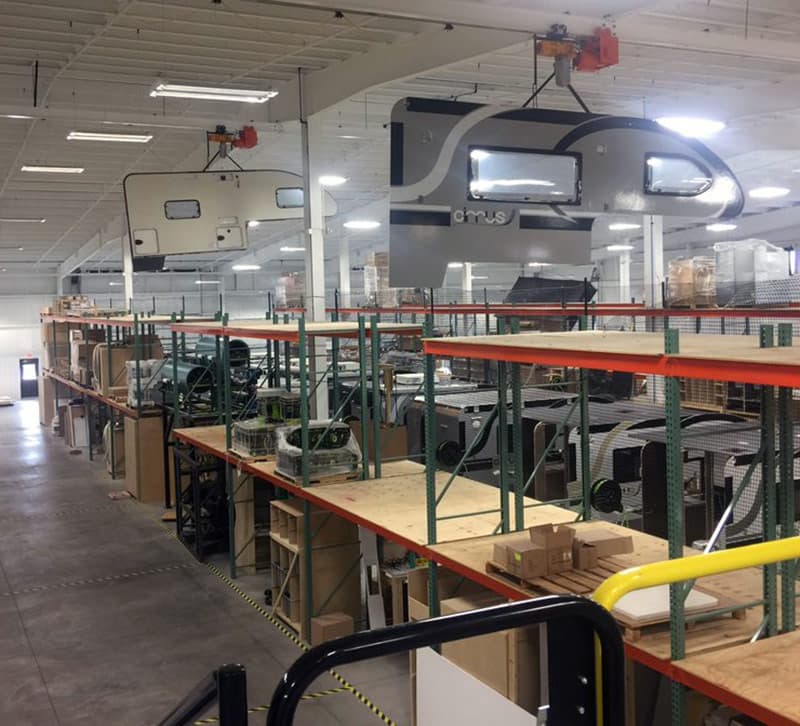 Another improvement is the addition of new hoists and movers.  Where Cirrus sidewalls were previously moved by hand pulling team members off task, NuCamp has installed two beam stationed movers to transport the walls from the new dedicated prep area to the production line.
NuCamp explained that the new beam stationed movers help to clean up clutter on the production line, utilize less manpower, and deliver the sidewalls to the production line faster.
NuCamp RV has promised another exciting announcement for later this spring.  Look for that news to break right here in Truck Camper Magazine.
For more information on Cirrus truck campers, visit their website at cirrus.nucamprv.com. Click here to request a Cirrus brochure.