REV Group, Inc. (NYSEL REVG), a $2.3 billion Milwaukee, Wisconsin based manufacturer and distributor of specialty vehicles for the Fire and Emergency, Commercial and Recreation industries, has announced the acquisition of Lance Campers.  REV Group's acquisition of Lance Campers was signed and closed today, January 12, 2018.

Jack Cole, President of Lance Campers, and Jeff Souleles, Vice President, and the Lance management team will continue to lead the company. In the press release for the announcement, Jack Cole states, "We're thrilled to be joining REV's iconic family of brands," and continues, "We look forward to leveraging REV's scale and footprint in the RV industry to rapidly expand our distribution and further accelerate our growth. We're an excellent fit given REV's strong commitment to providing its dealers and customers with premium quality, brand leadership, and continuous innovation, all of which align well with our culture and ambition."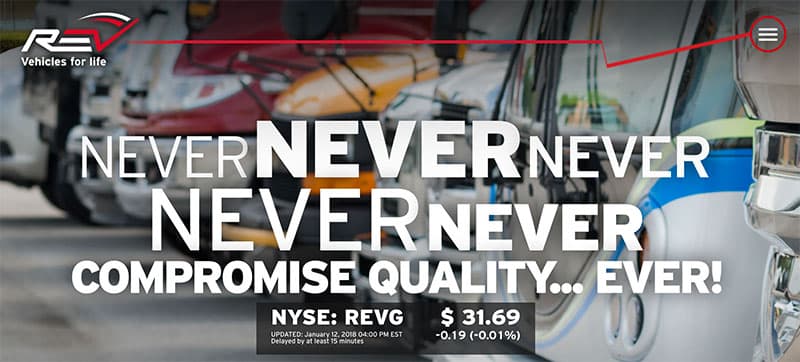 In the same press release, Tim Sullivan, REV Group CEO states, "This acquisition is well aligned across all of our acquisition criteria. Lance Camper adds one of the highest quality towable lines in the U.S. and provides a significant new avenue of growth in our RV segment. We are absolutely delighted to welcome Jack, Jeff, and the entire Lance Camper team into the REV family".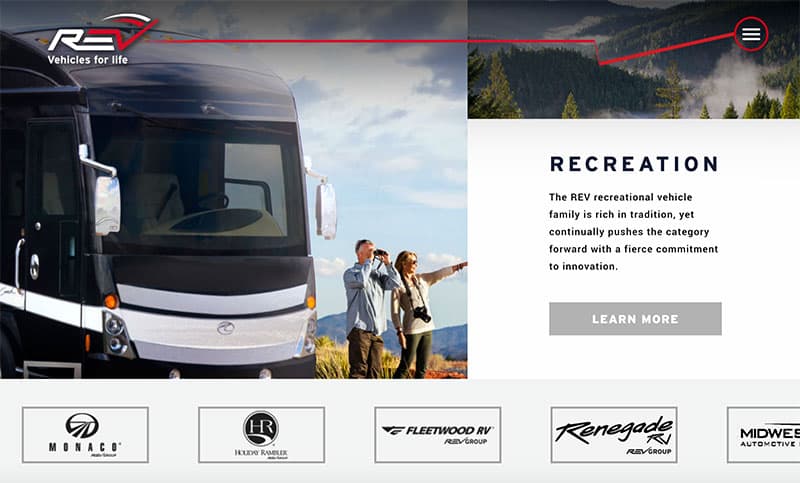 REV Group has previously purchased Fleetwood RV, Holiday Rambler, Monaco Coach, American Coach, Renegade RV, and Midwest Automotive Designs. These manufacturers produce Class B, Class C, Class A motorhomes, and stacker trailers. All of these manufacturers are located in Indiana.

REV Group, Inc. is the parent company of 29 brands, produces over 20,000 vehicles a year, has more than 4 million square feet of manufacturing, service, and administrative facilities across the United States, and employs over 6,000 employees. REV Group also has 12 regional technical centers and an established network of dealers. Until today's acquisition of Lance Campers, REV Group did not own a towable RV or truck camper manufacturer.
We conducted a follow-up article with the leadership team at Lance Campers with more information about the REV Group acquisition.
For more information on 2018 Lance Campers, visit the Lance website at lancecamper.com.  Click here to request a free Lance brochure.