Northwood Manufacturing has released the all-new graphics for the 2022 Wolf Creek 890, 850, and 840 models.  They have also announced that the first run of Wolf Creek 890 campers are headed to dealerships now.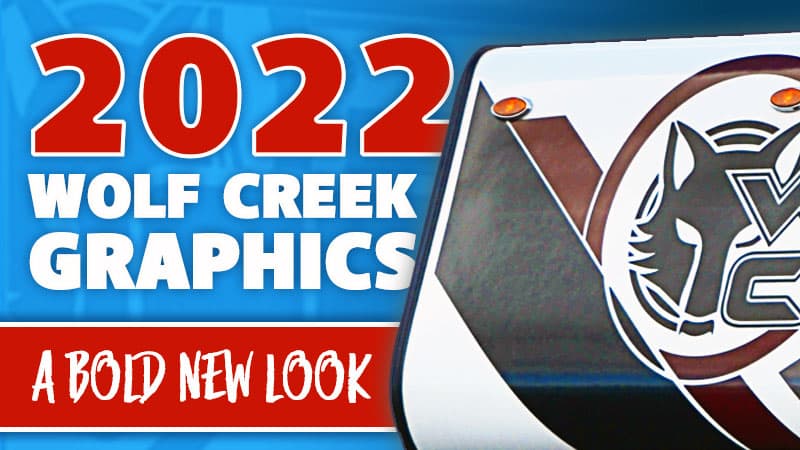 The second-generation Wolf Creek logo and graphics package was, beyond a doubt, one of the best in truck camper history.  Launched for 2014, the logo was bold and aggressive and the standard RV swooshes created a fun hybrid of wolf claw marks and swept wolf fur. At least, that's how we saw it.
During the 2021 Wolf Creek 890 announcement last November, Northwood Manufacturing indicated they would be debuting a new graphics package for 2022.  We expressed concern given our affinity for the then-current Wolf Creek aesthetic.  Even seven years after its debut the look was still compelling.  How could it be made better?
Introducing the new Wolf Creek Look
Lance Rinker, Director of Purchasing and Marketing for Northwood Manufacturing, assured me they were making a worthy update.  He stated, "Our goal with this next-generation graphics package was to ensure we preserved the now iconic and wildly popular Wolf Creek "Lone Wolf" logo but at the same time take it to the next level, doubling-down on our challenge to "Roam Where You Dare!"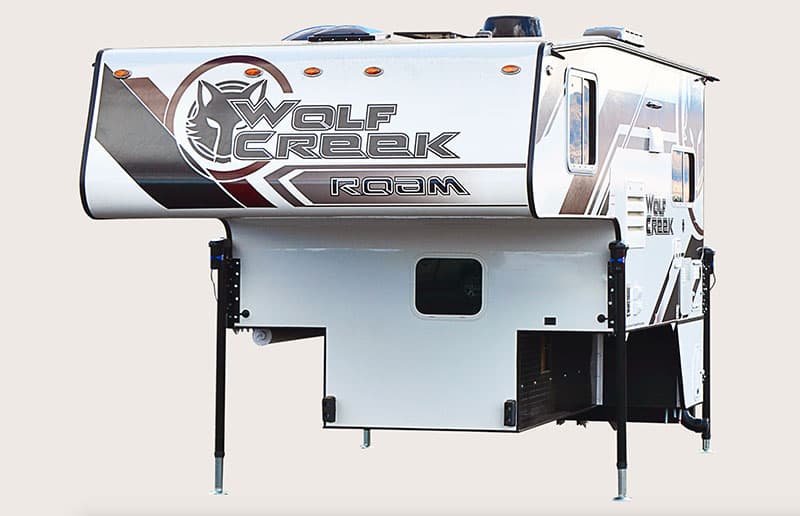 The new look retains the distinctive wolf logo and grey-burgundy coloring but is decidedly more geometric and modern.  Swoops and claw marks have made way for heavy lines and angles that rake like the front nose and truck's windshield.  We particularly like the way the wolf logo blends with the curve of the passenger's rear window (see below).  Nicely done.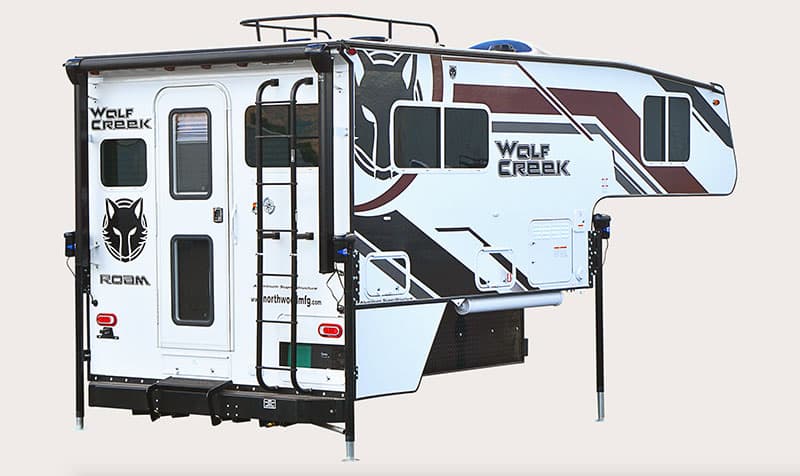 The camper pictured is the 2022 Wolf Creek 890.  The floor plan featured in this camper is a personal favorite of ours; hard side, non-slide, mid-bath, full-booth dinette with a rear panoramic view.
For more information about the latest Northwood truck camper, check out, "2021 Wolf Creek 890".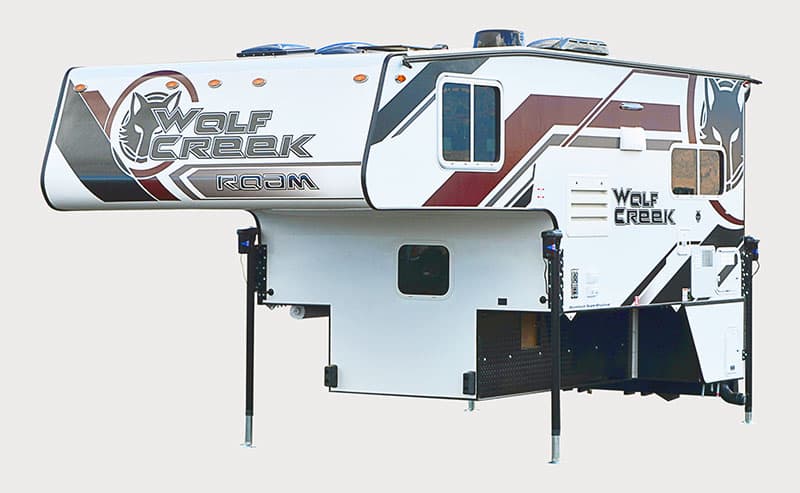 Wolf Creek 890 production was delayed by Covid, but is now back on track with units currently shipping to dealers.  Given how strong the truck camper market is right now, don't wait too long to make a decision.  These campers won't last long on dealer lots.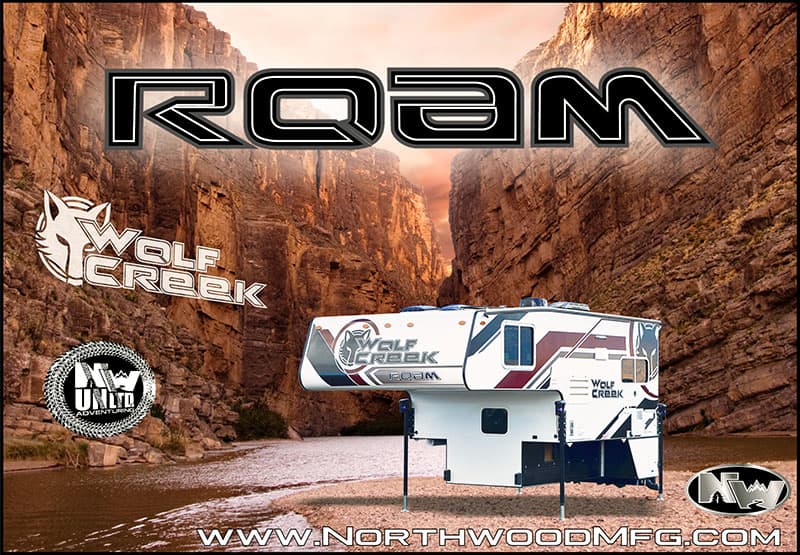 For more information on Wolf Creek Campers, visit their website at northwoodmfg.com/truck-campers/wolf-creek.  Click here to request a free Wolf Creek brochure.