For 2019, Rugged Mountain RV has completely redesigned the Polar 990 and Polar 860 interiors, significantly increased fresh tanks, and made other important model year improvements.

The automotive industry has long understood the appeal of having an exotic vehicle in the showroom to grab your attention, and then something a bit more realistic to offer real world customers.  "That's a sweet Ford GT supercar!" turns into, "How much is that Mustang?"
This is similar what was happening in Rugged Mountain RV's booth at the Elkhart Open House this past September.  Rugged Mountain's Granite 11RL was pulling dealers and journalists in left and right to ogle the unique tiny-home inspired design.  "That's an amazing truck camper" they'd say, "And what's that over there?"
Just a few feet away was a 2019 Polar 860, a more affordable model with a new trick up its sleeve.  The dark cabinetry, dated fabrics, and other long in the tooth materials of the Polar's past was nowhere to be found.  In their place was a lighter, brighter, and much more contemporary interior.
The layouts of the Polar 990 and 860 are nearly identical to truck campers produced by at least three other truck camper manufacturers.  What has always distinguished the Polar line from the competition is their build, price, and weight.  In a nutshell, the Polars are wood frame, hung wall, value priced, and – relative to competing models – lightweight.
Now add an interior that won't be mistaken for any other brand.  Rugged Mountain RV has refreshed nearly every material inside the unit making a camper that already looked sharp on the outside, even more so on the inside.  This update was long overdue, and makes a big difference.
To get the back story on all of the 2019 Rugged Mountain updates, we talked to Jesse Collinsworth, President of Tiny Idahomes and Rugged Mountain RV.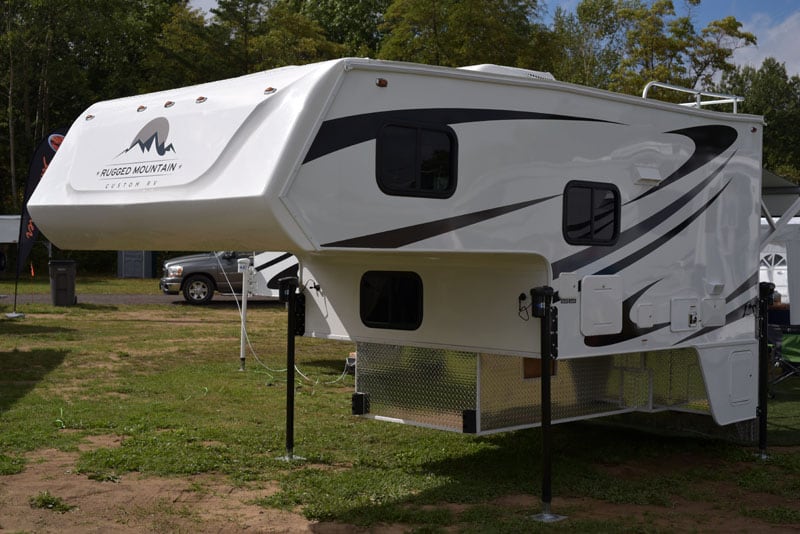 Have any models been discontinued for 2019?
No. We are continuing with the Rugged Mountain Polar 860, Polar 990, and Granite 11RL. A short bed version of the 11RL will be debuted in early 2019.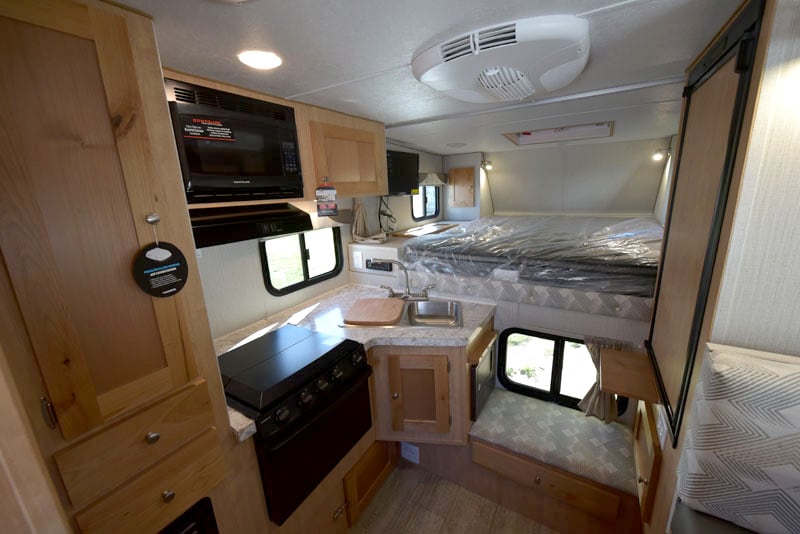 The 2019 Rugged Mountain Polar camper interiors are quite different than their predecessors. What's the story behind the change?
There are two main reasons for the new Polar interiors. First, I want to give our customers what they want. For the Polars, we were asked again and again for updated and lighter interiors.
Second, we were informed that the darker paneling in the Polars was being discontinued. If we had to change the panel color, I wanted to change the entire interior. We have new wall panel, ceiling, and cabinet colors.
The wall panel is called Valencia Silk Pearl, which gives the Polar a lighter and more modern look. The wood panel is Melrose Maple. The ceiling panels have a bit more texture, further adding to the new look.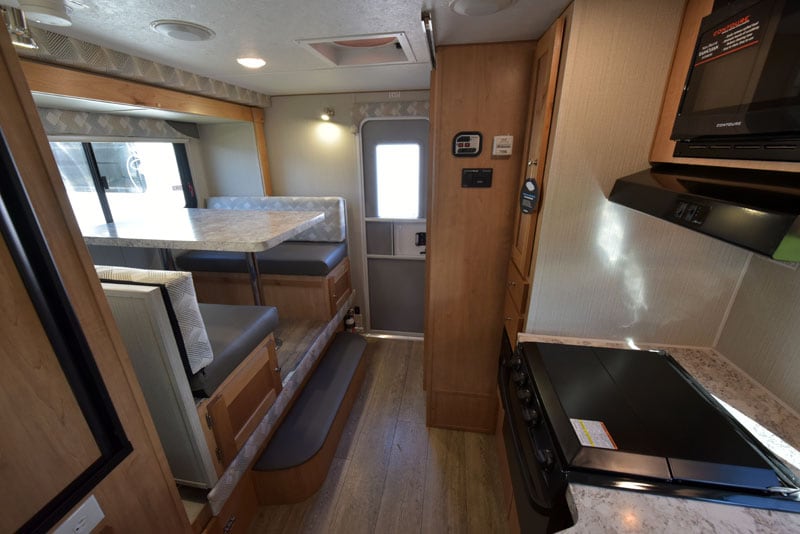 We also switched the floor from a marble-look to a darker wood-look. With the lighter wall paneling and cabinetry, the darker wood flooring looks fantastic. The floor material is a high-end linoleum call Congoleum. It looks like wood, but it wears like a high-end linoleum.
The new counter tops and table are a Wilsonart brand Spring Carnival laminate. Again, the Wilsonart laminates are a high-end and extremely durable material.
The interior dinette and fabric colors are available in two colors and patterns.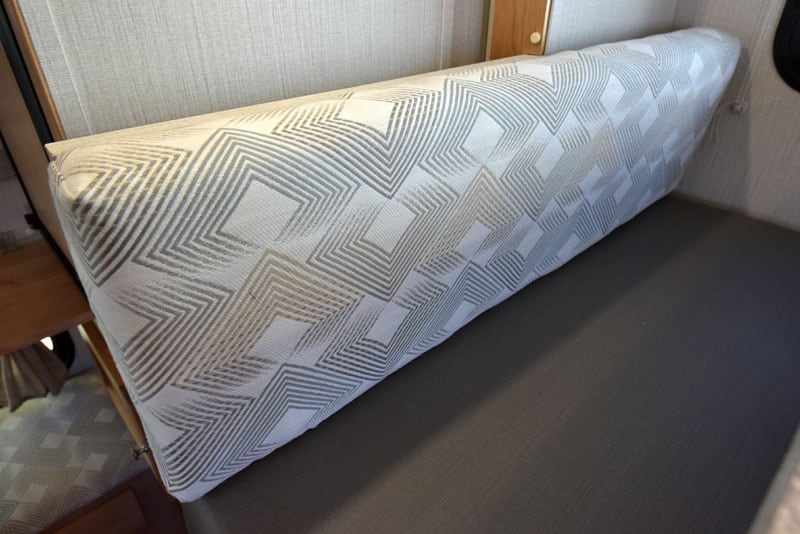 Above: Driftwood decor in 2019 Rugged Mountain Polar Campers
Driftwood is a lighter material to keep the interior as bright and open as possible. The darker option is called Grove Thing Shadow and gives the camper a richer look.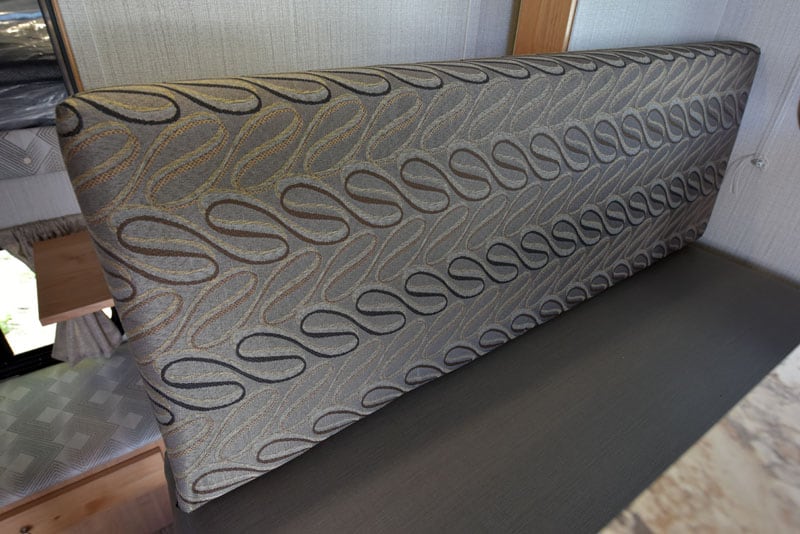 Above: Grove Thing Shadow decor in 2019 Rugged Mountain Polar Campers
It's about time that a camper had a Grove Thing Shadow! That's quite a material name. Did the tiny home theme in the Granite 11RL influence the new Polar interiors?
Actually, no. The two models are night and day. The Granite is as light and modern as it gets. For that reason, people either love or hate the Granite's interior.
The Polar series is more traditional and value oriented. The whole concept of the Polar series is to give slide-out truck camper customers a lot of bang for their buck.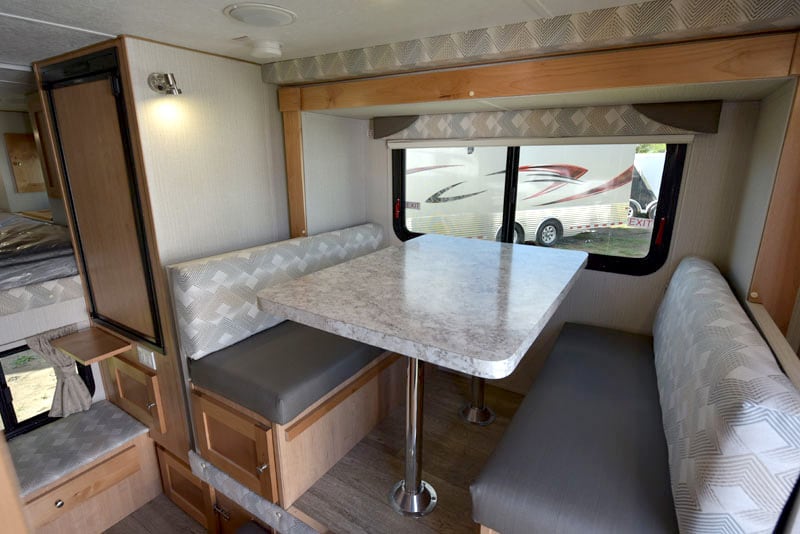 Part of your update was switching up the lighting fixtures to a brushed nickel. Why not stick with the bronze?
When we moved away from the dark interiors the bronze light fixtures had to go. The brushed nickel lighting is lighter in color and more contemporary. Most RV manufacturers are going to brushed nickel for the lighter look.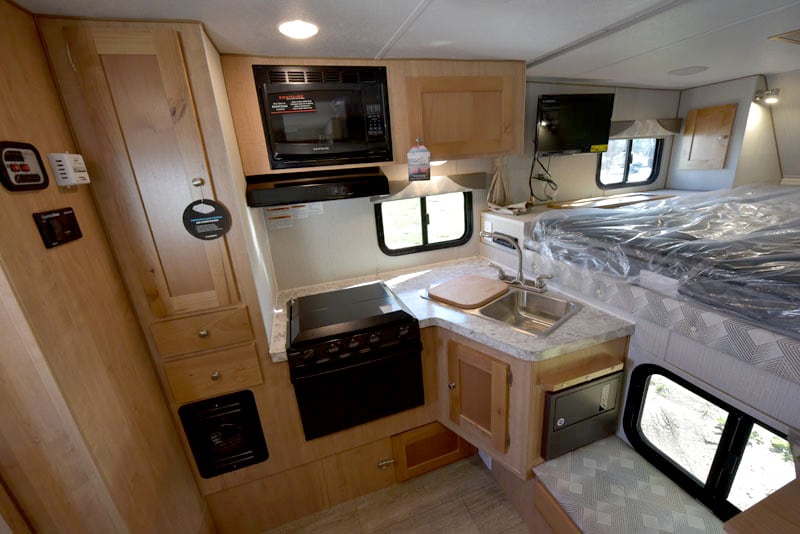 The other big news is the holding tank changes. What has changed?
The Polar holding tanks are now enclosed and heated in the basement. We also increased the tank sizes to 36 gallons fresh, 24 gallons grey, and 24 gallons black. The larger tanks are in the Polar 860 short bed and the 990 long bed.
The old Polars had an exterior galley tank. It was a struggle moving them inside the basement, but we wanted to make our campers four-season ready.
We moved the external tank inside and routed the toilet to its own tank. Then we moved the fresh tank to the front of the basement for more capacity and improved center of gravity. We are trying to maximize the basement as much as possible while keeping our popular fishing pole drawer.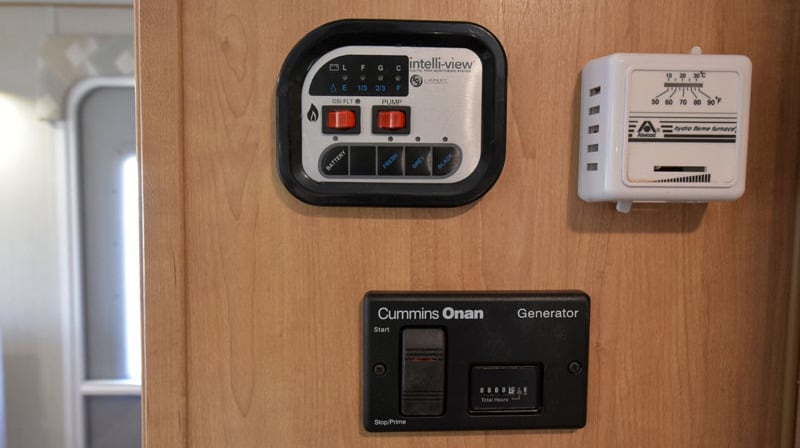 For 2019, you're adding an auto-transfer switch to the built-in Onan generator option. What is an auto-transfer switch?
With automatic transfer switches, as soon as the generator starts, it kicks off the shore power and the power comes from the generator.
An auto-transfer switch is just a safety feature. It makes sure one power source is being used. It's a separate box put on the generator.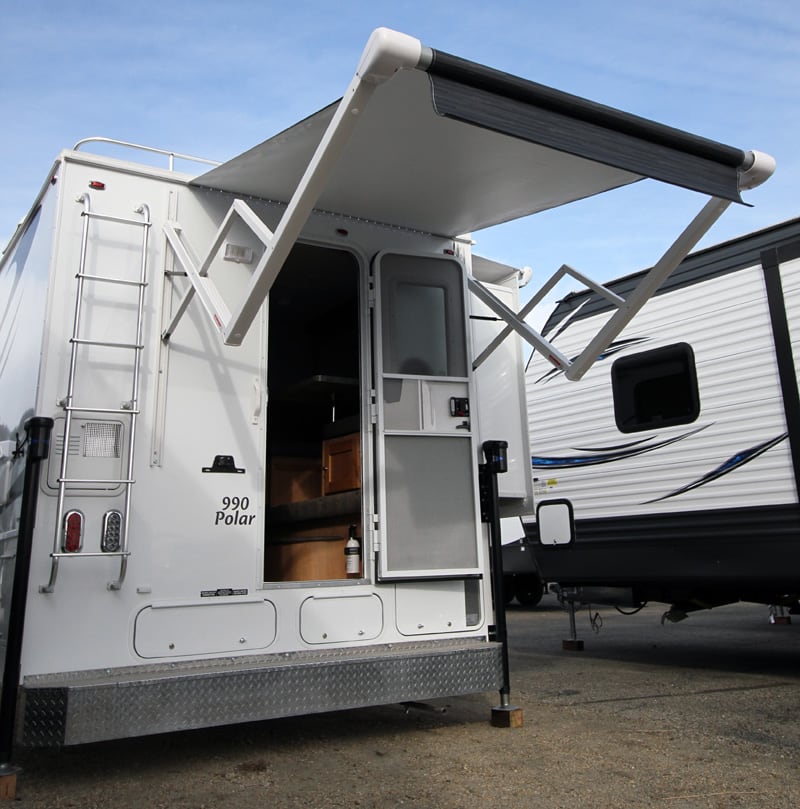 On the exterior you also went to a new rear awning. Tell us about the new awning.
It's a 7-foot Carefree 12-volt power awning. On our Polar models the awning arms need to fit inside the rear wall-mounted water heater. The 7-foot Carefree is the biggest possible unit that meets this requirement, and it's a great awning.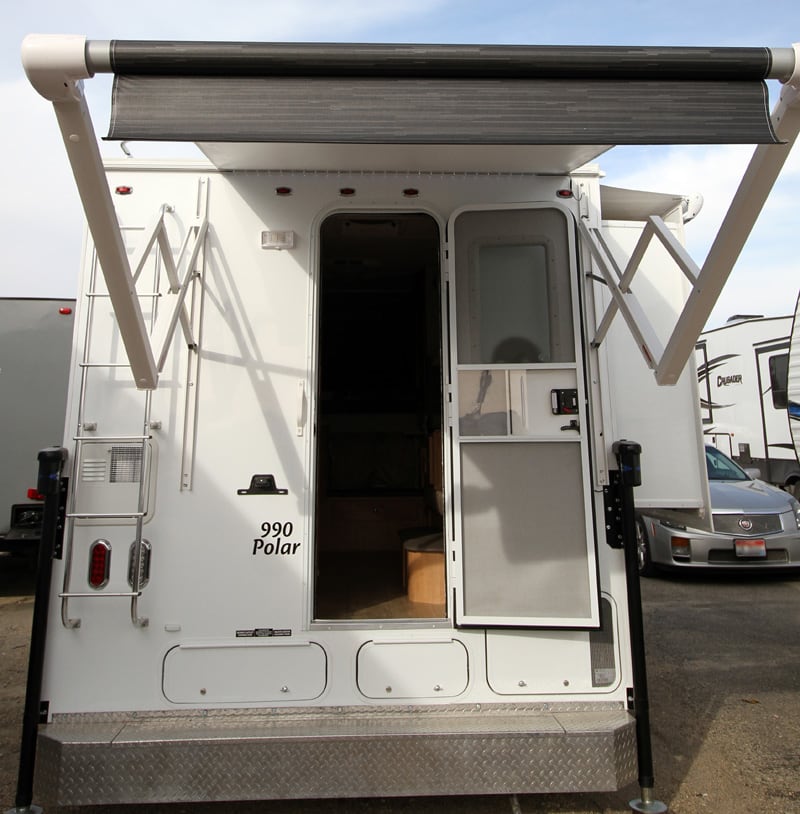 Why not just move the water heater?
It's actually a really good location for the water heater as it's right underneath the bathroom. The wait time for hot water to arrive at the shower is minimal. That saves a ton of water when boondocking.
Most truck campers can't fit an 8-foot awning on the rear because of windows, ladders and other installed elements. The 7-foot power awning is a great upgrade. It goes out and then retracts with the push of a button. Our customers are going to love it.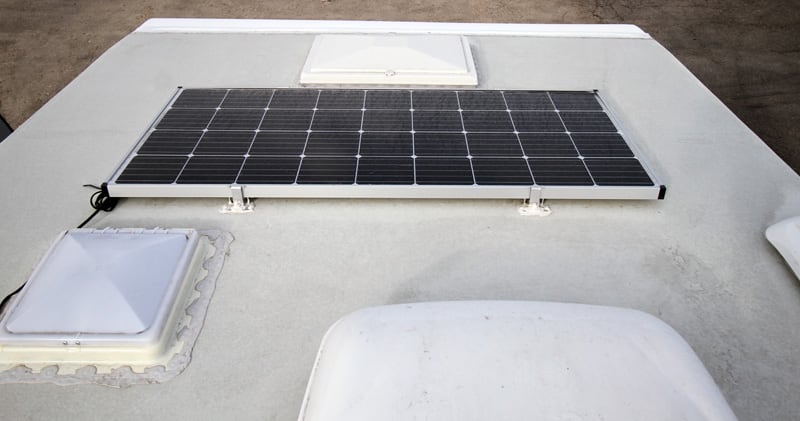 Tell us about the new solar options for the 2019 Polars.
We have the option for a 170-watt Zamp solar panel on our roof. If you do not have the optional roof top solar installed, the Polars have a Zamp plug on the side as standard.
For customers that order the 170-watt Zamp panel, we also install a port to easily add a second solar panel. All Polars also now have room for two batteries. That's another important Polar update for 2019.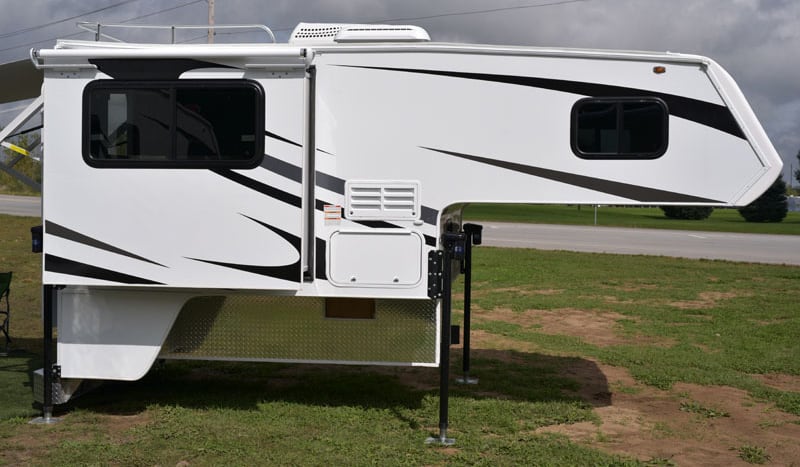 Are there any new Polar options for 2019?
Yes, there are a few new options we are announcing. First, we are now offering wireless Furrion back-up cameras as an option.
Another new option is for Carefree slide-out toppers. As of now, about 50-percent of Polar models are ordered with a slide-out topper. You can always add slide-out topper at the dealer level, or order them as an installed option.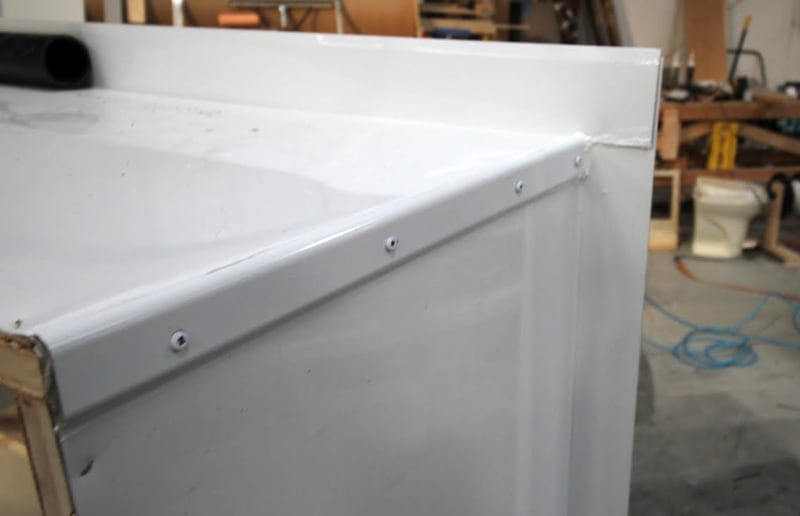 One unique feature of Rugged Mountain slide-outs is how we wrap our slide-rooms in seamless white .030 aluminum. Most folks would never know it wasn't fiberglass, but we bend the aluminum so there is no seam and no potential for leaks.
Other than debris falling into the slide area, there should be no fear of the slide-out issues, even without a slide topper. A slide topper is still a good idea to avoid falling debris, but our aluminum slide construction is very robust and 100-percent sealed.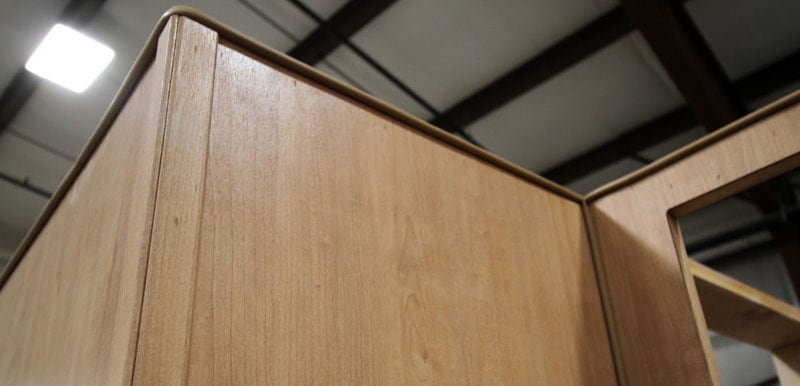 Above: The Bat, 1-inch seam strip wrapped in the same color as the interior paneling, on the corner of the bathroom walls
You also eliminated the J-molding and F-molding for your interior finishes. What's this change about?
In the RV industry, we call gimp J-molding and F-molding. If you look at older campers they all have gimp, which is a round bead on the ceiling and other corner seams.
Most manufacturers have moved from gimp to caulking on their corners. This saves a lot in material cost and production time, but I don't like the look of it.
To get away from the J-molding and F-molding, we are now using bats; 1-inch seam strips wrapped in the same color as the interior paneling. It's more expensive and time intensive than caulk (or the old gimp), but the look and quality is significantly better.
We are still using gimp in some areas, but we are using a lot less of it, and we changed to a lighter color. When designing the new Polar interiors, we looked at everything and made significant improvements.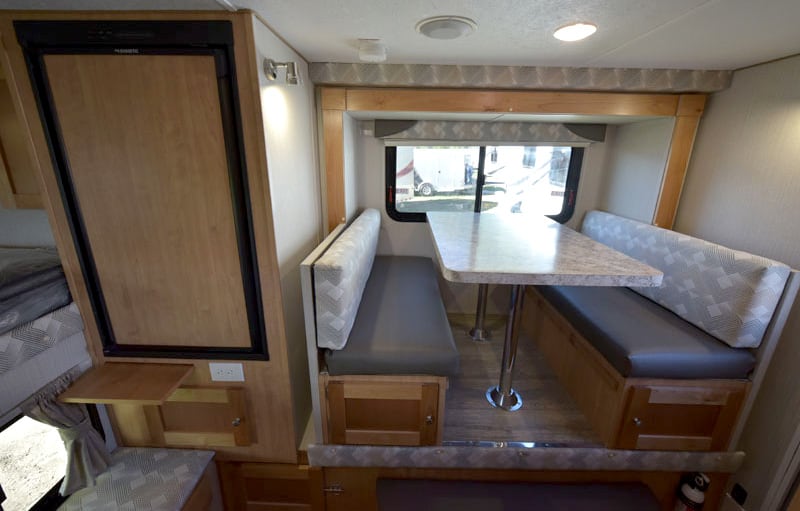 Are there any other changes to the 2019 Polar line that we didn't talk about?
We now have dual-pane insulated windows, Fantastic Fans, and stainless steel appliances as options for the Polar series. With the stainless option you get Furrion stainless range, Furrion stainless oven, Furrion stainless stainless microwave, and a stainless panel in the front of the refrigerator. If you don't get the stainless option, you get Dometic kitchen appliances in black.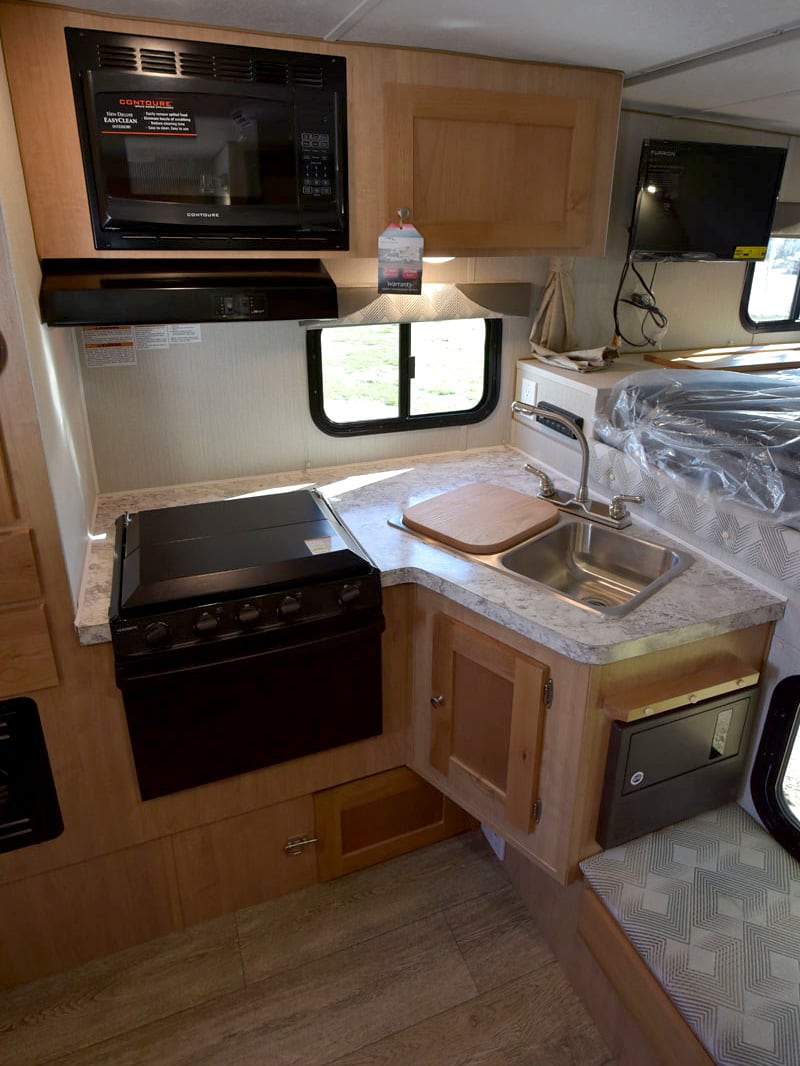 With all these updates and changes, have prices gone up in 2019?
Our base MSRP prices have gone up about $1,000. The price increase is not a result of the updates. It's a direct result of price increases from RV suppliers across the board.
Every RV manufacturer has been affected by the tariffs. The pricing from RV suppliers has gone up a lot. They are now increasing prices every quarter instead of once a year. Lumber, nails, hardware, and appliances have all gone up numerous times this year.
I just recently had a 49-percent price increase in steel overnight. I find that funny because all of my steel is made in Texas. To me, it's price gouging.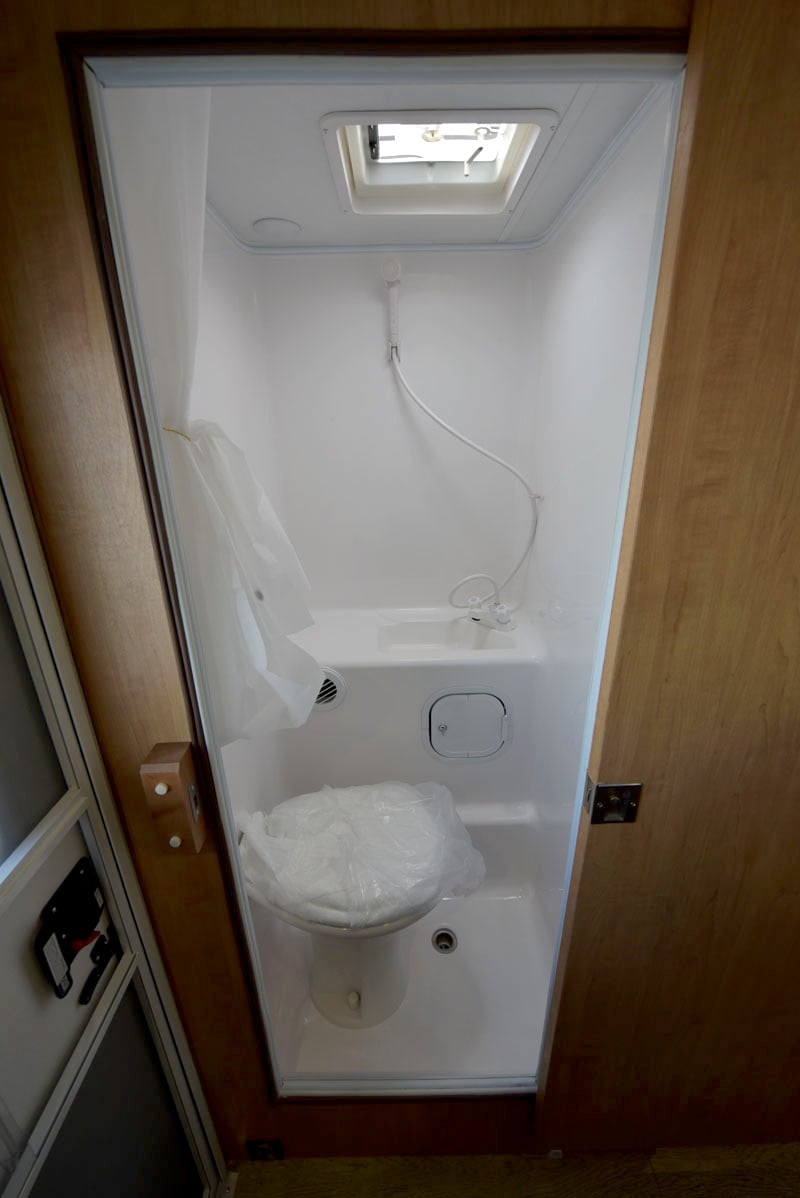 Have you been able to do anything to compensate for the rising material costs?
We have streamlined our manufacturing process to make our labor hours go down. As a relatively young manufacturer, there were many places for us to reduce labor costs while improving production and quality.
The savings from reduced labor costs are going directly into the increased material prices. As of now, we are staying steady with our overall costs.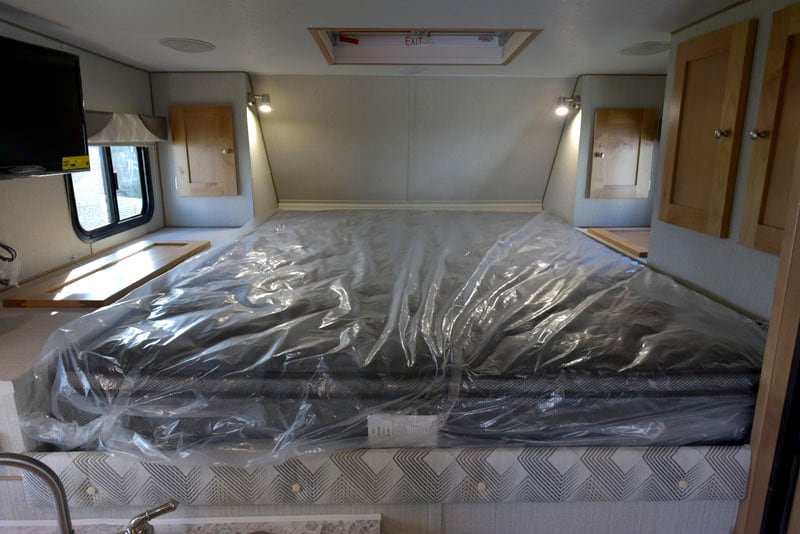 When will the updated 2019 Polar 990 and 860 models be available?
They are already coming off the line. We are filling orders now.
What's the current production mix between the Polar and Granite series?
We are making about 50-percent Polars and 50-percent Granites. As slide-out models, the Polars seem to do better in the Northwest. The Granites are more popular on the East Coast. We're also picking up a number of dealers in Canada. It's interesting how some models are more popular in different areas.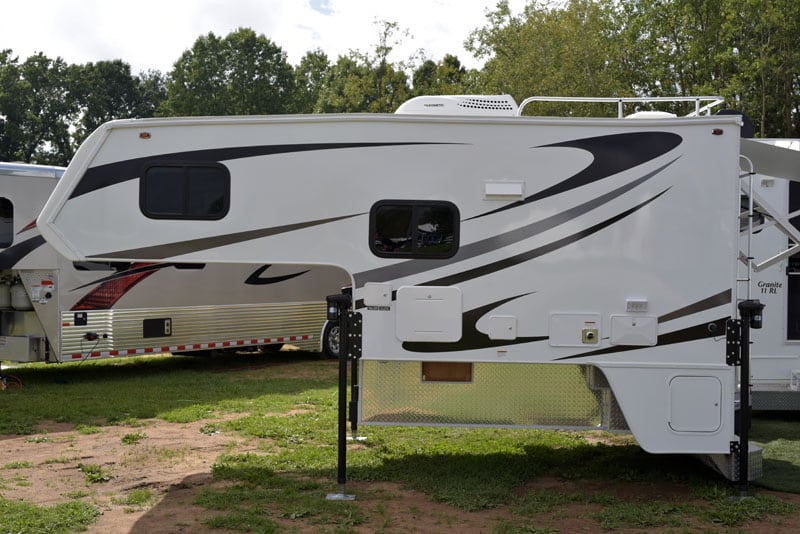 Why do you think the Canadian dealers are picking up your camper lines?
They like our truck campers because they prefer wood framing and hung-wall construction for its superior insulation, proven off-road durability, and ease of repair.
A lot of Canadian truck camper customers do not like aluminum framing because it conducts cold and sweats during their winter camping season. They have also seen enough de-laminations to know hung-wall construction is the way to go. De-lamination is a nightmare to repair as anyone with de-lamination can attest to. With our extremely well-sealed wood framing and hung-wall construction you avoid those potential issues.
Our roofs overhang our camper's edge by a full half-inch. That helps the water run off the roof and down the Crane Composite sides. We are the only truck camper manufacturer using Crane Composite side walls, a product commonly employed on high-end Class A motorhome exteriors. We also double-wrap the front nose and install fiberglass front caps on every Rugged Mountain camper.
To further demonstrate our continued commitment to extreme sealing, we are going to a LaSalle Bristol XTRM PLY PVC roof. LaSalle Bristol's XTRM PLY PVC roof material is unmatched for strength, requires no maintenance, has the highest reflectivity, and the best warranty in the business.
PVC roofs do not chalk, streak or spot. They also don't require treatments. With a SRI value of 109, the XTRM PLY PVC roof reflectivity is designed to keep campers cool and is a brighter white color. Most importantly, XTRM PLY PVC is extremely durable and has an industry-leading 15 year warranty.
Does the new PVC roof weigh more?
The PVC roof weighs about the same as the rubber roof our competition uses, but it costs more. Lucky for us, the manufacturer is local so we save the difference on shipping.
What sealant are you using with it?
We are using a PVC roof seal that LaSalle Bristol supplies and supports.
The pros of PVC far outweigh the cons. It's a fantastic product and another big leap forward for Rugged Mountain truck campers. Our customers still need to maintain their seals – as they do on all RVs – but we go above and beyond to prevent leaks in our design and material choices. It's job one here.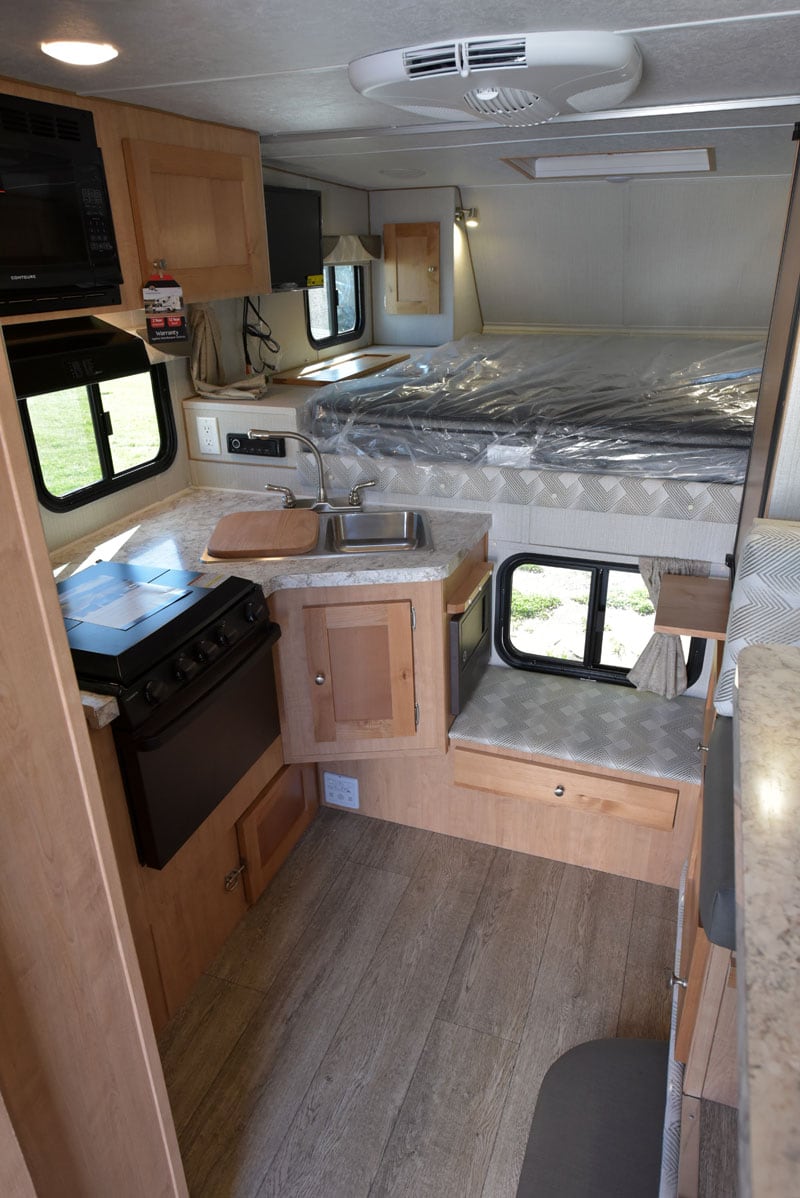 Will the Polars be in any upcoming RV shows?
This January, Holiday RV will be showcasing both our Polar and Granite models at the The Colorado RV Adventure and Travel Show in Denver. That will be from January 9-12, 2019. Both lines will also be on display at the Northwest RV Show and Sale in Spokane, Washington from January 24-27, 2019.
I know we are building a great product. I think consumers will see that when they attend the RV shows this season. We are excited because this is the first year our campers will be at these important events.
Is there anything else you're working on right now?
I am working on some new travel trailers with the same tiny house interior as the Granite line. Dealers that have our Granite truck campers will most likely carry those as well.
In 2019 we are going to focus on the exteriors. I can't reveal what those changes will be, but I want to make our truck campers visually more distinct. You're going to know it is a Rugged Mountain when it goes down the road.
We recently moved our tiny house production out of our main building and into their own facility. Now there are two Rugged Mountain lines here; one for Polar truck campers and one for Granite truck campers. We are ramping up production for both lines.
For more information on Rugged Mountain, visit their website at ruggedmountaincustomrv.com.  Click here to get a free Rugged Mountain brochure.