With new design elements and an enticing list of modern features, the 2019 Capri Retreat 50th Anniversary Edition celebrates the past, and charges into the future.

In many ways, the 2019 Capri Retreat 50th Anniversary Edition is like Capri's Greatest Hits. First, Capri started with their most popular model. Then they incorporated the best custom ideas from customer builds over the past five years. Next the team took things into the stratosphere with a very, very long list of standard features.
On top of that this camper has all of the 2019 Capri updates including the new electrical system, 12-volt compressor refrigerator, standard Group 31 AGM battery, and more. As they state in the following interview, the 50th Anniversary Edition Retreat is, "…the best camper we've ever built."
And that's the best part about an Anniversary Edition model; the opportunity it gives a manufacturer to go beyond their established designs, think big, and challenge themselves to make a better camper. The resulting Anniversary Editions often have a significant impact on the company's future product line.
Based on what Capri has developed with the 2019 Capri Retreat 50th Anniversary Edition, we have no doubt this camper is the most important model the company has built, perhaps in decades. The question isn't if this camper will have an impact. The question is how big?
To get the full story on the 2019 Capri Retreat 50th Anniversary Edition, we talked to Pete and Tyson D'Acosta, President and Vice President of Capri Campers.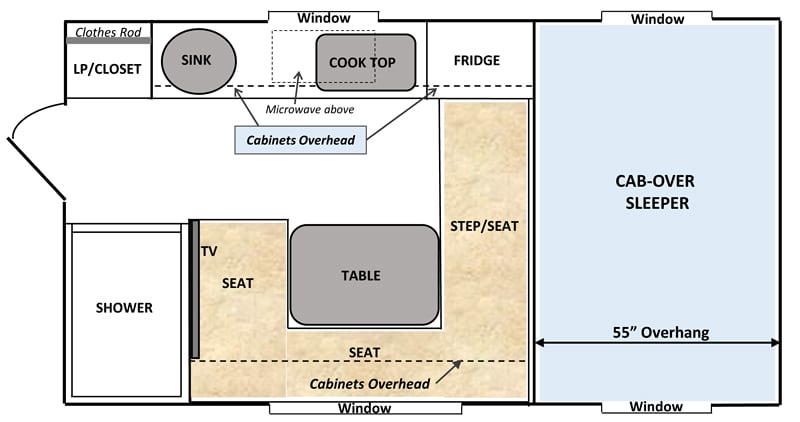 Capri Retreat 50th Anniversary Edition Specifications
The 2019 Capri Retreat 50th Anniversary Edition is a hard side, non-slide, shower only camper made for short or long bed trucks.  The interior floor length is 8'5".  The 2019 Capri Retreat has a 30 gallon fresh water tank, 4 gallon water heater, no grey tank, and no black tank.  One AGM battery is standard. It has a twenty pound propane tank.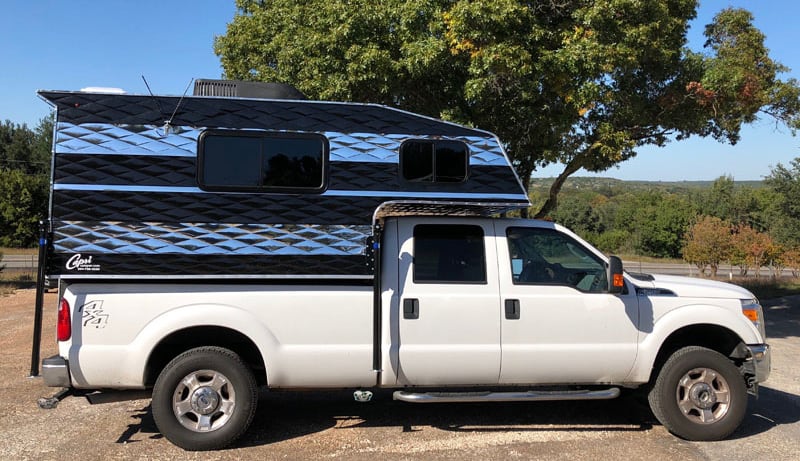 Above: The 2019 Capri Retreat Anniversary Edition, all photos courtesy of Capri Camper
Capri Camper is reporting the base weight to be 1,743 pounds.  The base MSRP for the 2019 Capri Retreat 50th Anniversary Edition is $18,995 until December 31, 2018. Click here to request more information about the anniversary camper.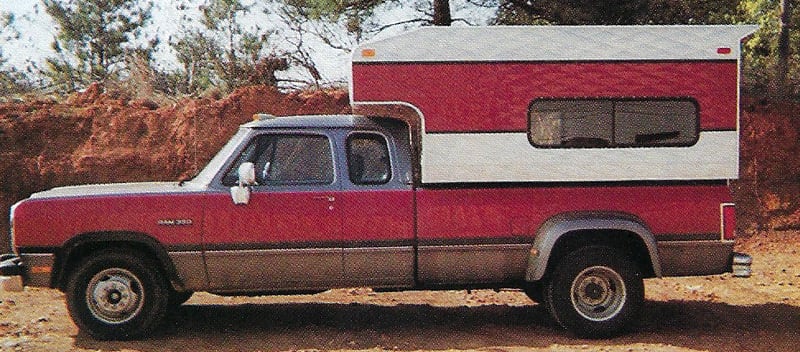 Above: Here's a blast from the past – a 1995 Capri Camper
What anniversary is Capri Campers celebrating in 2019?
Pete: We are celebrating the 50th year of Capri Camper being in business in 2019.
Two brothers in Burleson, Texas built the first Capri Camper in 1969. Henry Roye, the previous owner of Capri, bought the company in Burleson, Texas about twenty-five years ago. Henry moved Capri to Bluff Dale, Texas in 2003, where we are located today. We took over Capri Campers in 2014 and have enjoyed running the business ever since.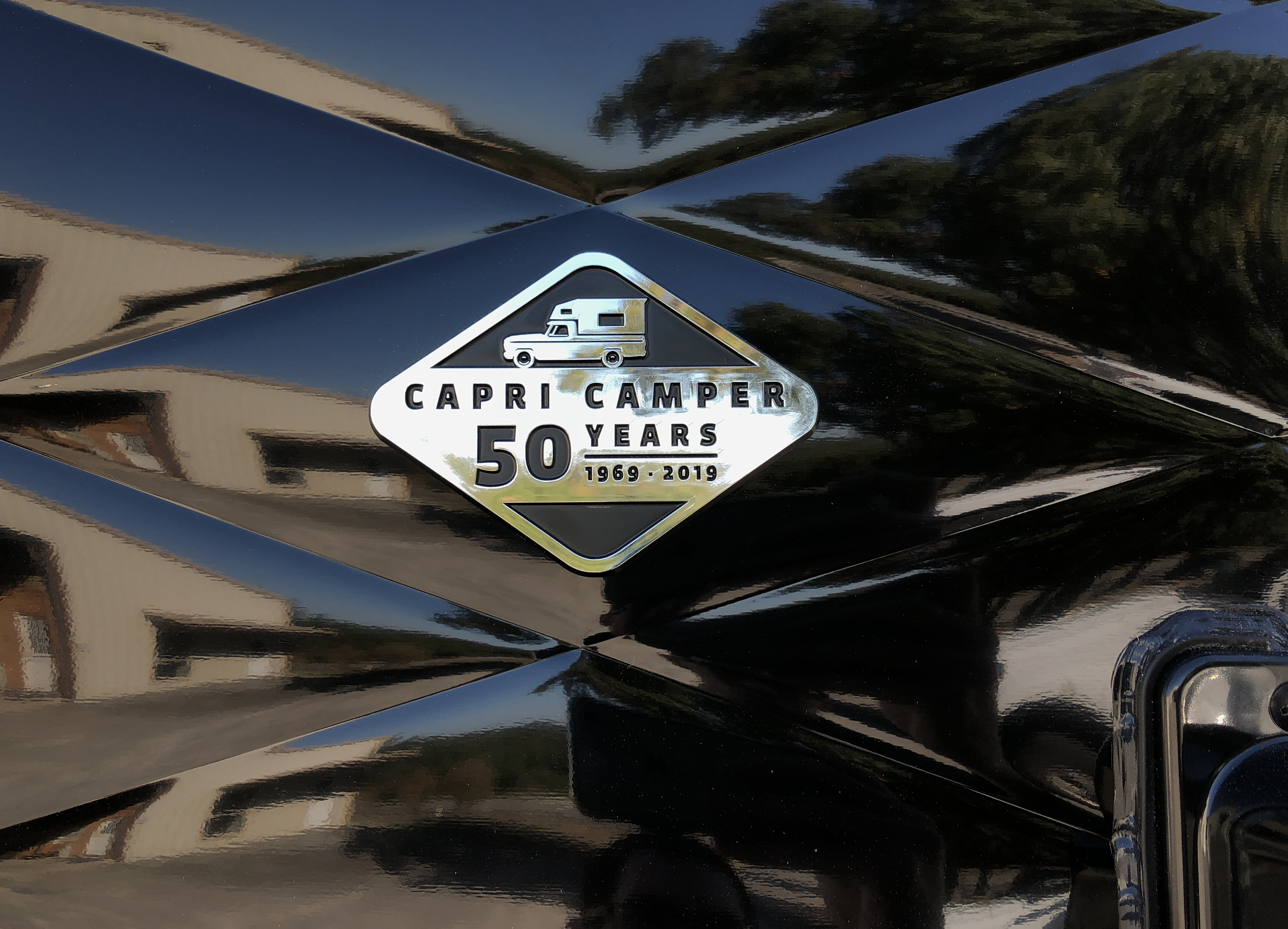 We are putting a 50th anniversary emblem on every 2019 Capri Camper we build. In addition, we have a new 50th anniversary model to announce.