Capri Campers makes a list of significant upgrades to its entire hard side, non-slide, half-ton compatible truck camper line.  First up, an all-new electrical system.  And a beer tap?

When father and son team, Pete and Tyson D'Acosta purchased Capri Campers in 2014, the company was something of an institution, and a time capsule.
As an institution, the then 45 year old the company had supplied the thriving Professional Rodeo market with light weight and efficient hard side truck campers.  In a nutshell, serving the Professional Rodeo market was the history and success formula for Capri and its product line.
As a time capsule, not much had changed about the design, construction, and feature set of a Capri Camper over the decades.  A Capri Camper that rolled out out of the building in 2014 had more in common than not with a Capri Camper that rolled out in 1974.  The design, construction, materials, and finish was essentially the same.
Over the past four years, Pete and Tyson have maintained and improved Capri's renown Professional Rodeo Cowboy support, and grown the company into an important player in the hard side truck camper marketplace.  Today, Capri Campers is a truck camper force, growing double-digits year after year, and showing no signs of slowing down.
An important part of that success has been improving the Capri product without losing the proven qualities, nostalgic charm, and value that Capri Camper represents.  That stated, there was a lot of room to run with a product that had not been changed for so long.
With great care, Pete and Tyson have been opening that time capsule, bringing the Capri product into the present, and pushing it into the future.
For 2019, they are updating the very heart of the camper itself; the electrical system.  In a nod to the future, they're also making Group 31 AGM batteries standard, and changing to Nova Kool 12-volt compressor refrigerators.  They didn't have those in 1969!
To learn about Capri's 2019 Announcements, we talked to Pete and Tyson D'Acosta,  President and Vice President of Capri Campers.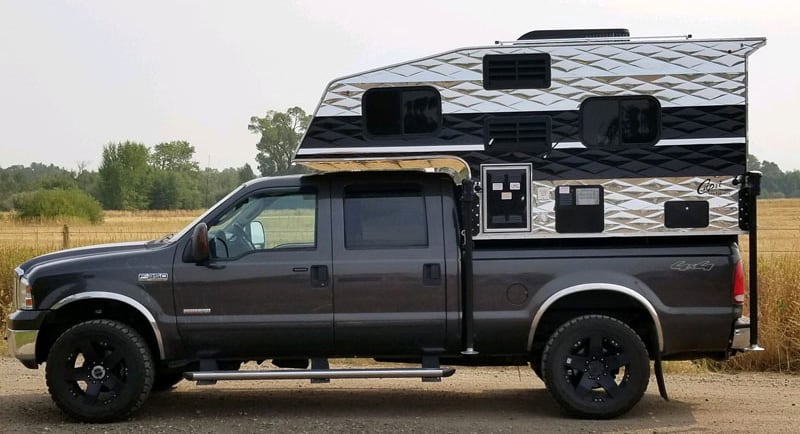 Capri Campers announced a number of upgrades for 2018; new gas struts for the upper cabinets, a new sink faucet and sink, entry doors with optional 10-inch windows, color-coded PEX plumbing lines (blue and red), and LP/CO and smoke alarms. How have the upgrades been received this past year?
Tyson: Our 2018 updates were very successful and encouraged us to push even further for the 2019 updates we're announcing today. They were all very positive upgrades for us and made a big difference in our campers.
Combined with everything we are doing for this year, the 2019 Capri Campers really stand apart from anything we've ever built.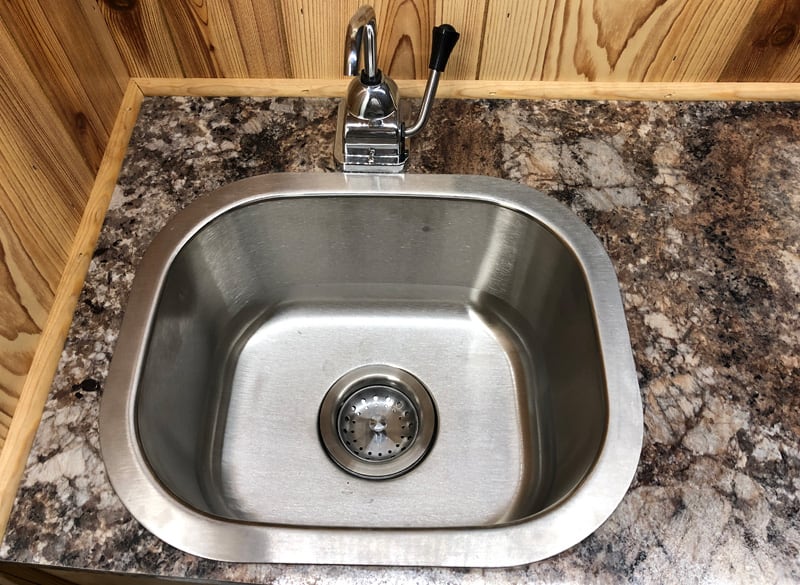 Before we get to the 2019 changes, did you make any additional rolling changes in 2018?
Tyson: Yes, we did. The most compelling change is the option for a hand pump sink and feeder tube.
It's a great option for many Capri customers because it eliminates the need for a built-in fresh tank and water pump. Plus, it doesn't need to be winterized.
Pete: We carefully listen to our customers about how they are going to use their campers. Our goal is to build the camper they need for what they want to do.
A hand pump sink is perfect for customers who don't order a camper with a shower. If all a customer wants is a sink for hand washing, teeth brushing, and light dish washing, a hand pump is likely all they need.