TCM: In the information you sent us, you described a, "new installation method with trap doors and turnbuckles".  Can you explain what this change is about?
Pete: The old installation system consists of bolting the camper (four 6" hex bolts) down to the bed of the truck.  That is the safest and cleanest method of securing the camper to the truck.  We still offer to do that for those customers that rarely, if ever, remove the camper from their truck.
The bolt-down system however, has one significant drawback.  Getting the camper off the truck is easy, but putting it back on the truck and matching up the bolt holes is not always easy.  It can take some time and is a little frustrating for some customers.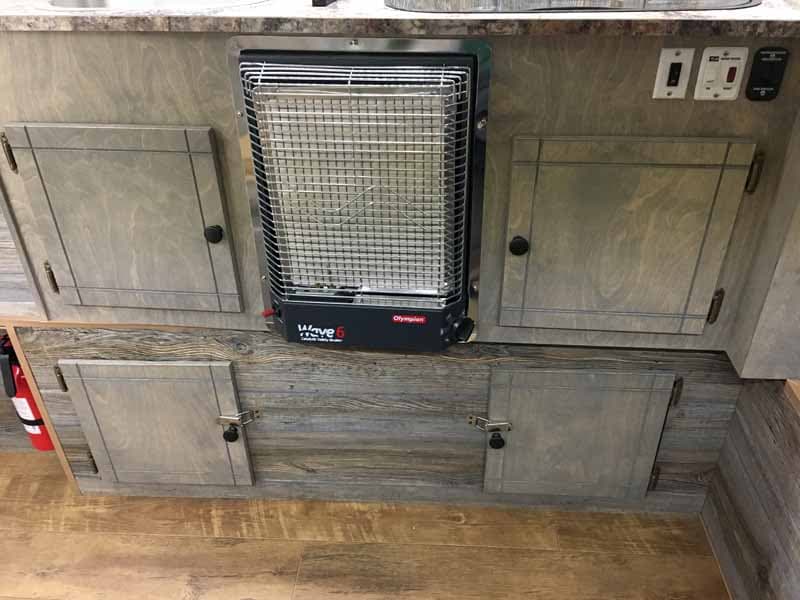 Above: The trap doors are on the bottom left and right.
So we came up with a new system that includes turnbuckles and trap doors and it is much easier.
Above: Camper tie-down brackets
We now install four heavy-duty rings and brackets (manufactured by a local welder) under the wings of the camper.  There are four matching trap doors with heavy duty latches and weather stripping.
Above: The trap door open (left) and closed (right)
When it is time to install, we measure the customer's truck bed and match-up four eye-bolts that we install into the truck bed.  Using this approach, when we slide the camper into the truck's bed, you simply reach into the trap door with a turnbuckle, reach up to the camper's hook and down to the truck bed hook.  Then, you tighten the turnbuckle.  The beauty is that an individual can do it in fifteen minutes, and there are no visible straps or turnbuckles from the outside.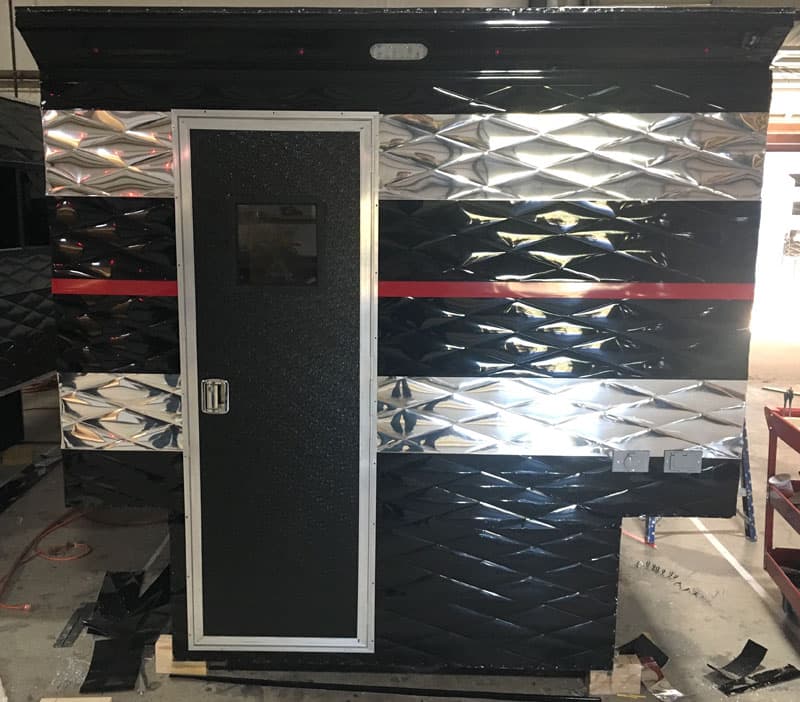 TCM: For 2018, Capri Campers is offering an optional 10-inch by 10-inch window in the rear door.  Is this the first time Capri Campers have been available with a rear door window?
Tyson: Yes, it is.  Our door manufacturer would never agree to put a window in the door.  We finally convinced the manufacturer to put windows in.  Now you can get a door in black or white, with or without a window.
TCM: Is the optional door window clear or frosted?
Pete: It's 10-inch by 10-inch fixed clear glass.  A door window is available for both the Retreat and Cowboy.  A blackout window shade is also available for privacy and to block the light.
Once people hear about the window door offering, they love it.  Our black-out window shades are also functional.  If you have the black-out shades attached while driving, the camper stays comfortable.
TCM: What's the option cost for the door window?
Tyson: It's $125 for the upgraded door with the window.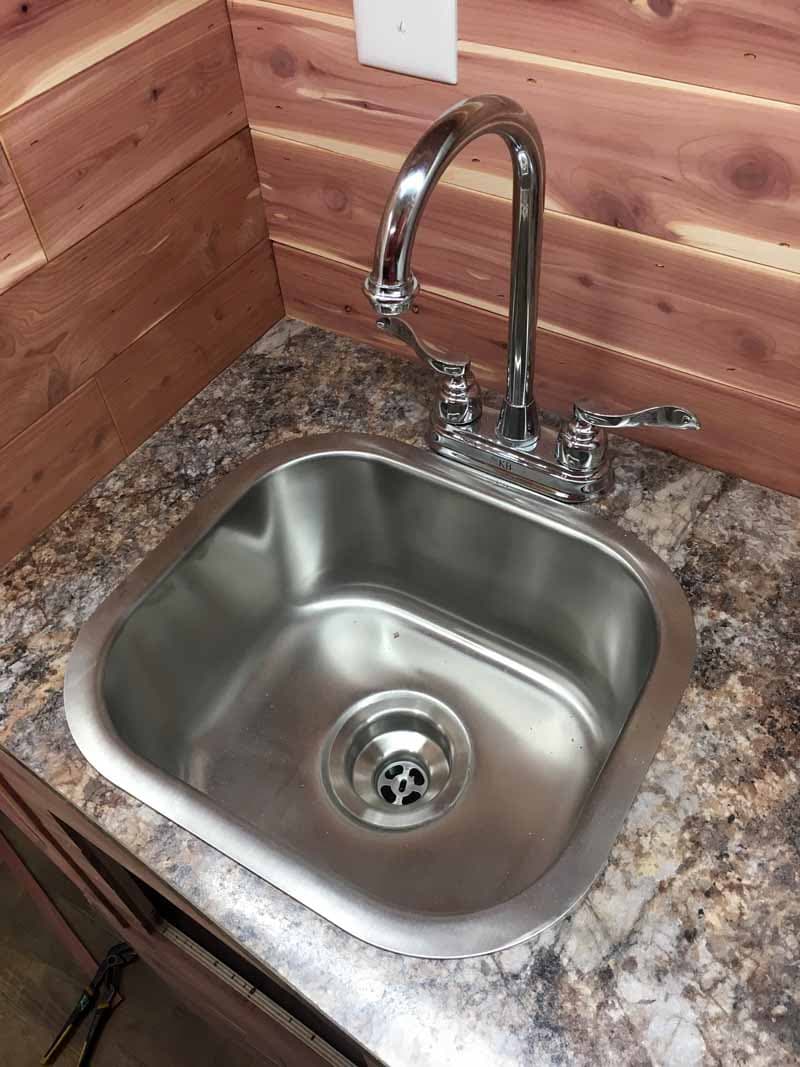 TCM: Tell us about your new sink faucet.  What were you using before, and why is this new faucet an upgrade?