TCM: That's refreshing to hear.  Have you spotted any trends with the way customers are ordering Capri Campers?
Tyson: A few years ago we didn't offer a battery system and many other amenities that other truck camper manufacturers offered.  Our customers told us they wanted these amenities to allow them to camp off-grid.
Today, about 80-percent of our Retreat models are loaded with a battery system, refrigerator, and more.  If there's a trend, it's for more off-grid capable amenities and features.
Pete: As we gain more exposure, we're also gaining more customers outside of Texas.  That's been another important trend for our company.  It's fun when someone discovers us and says that a Capri is what they've been looking for.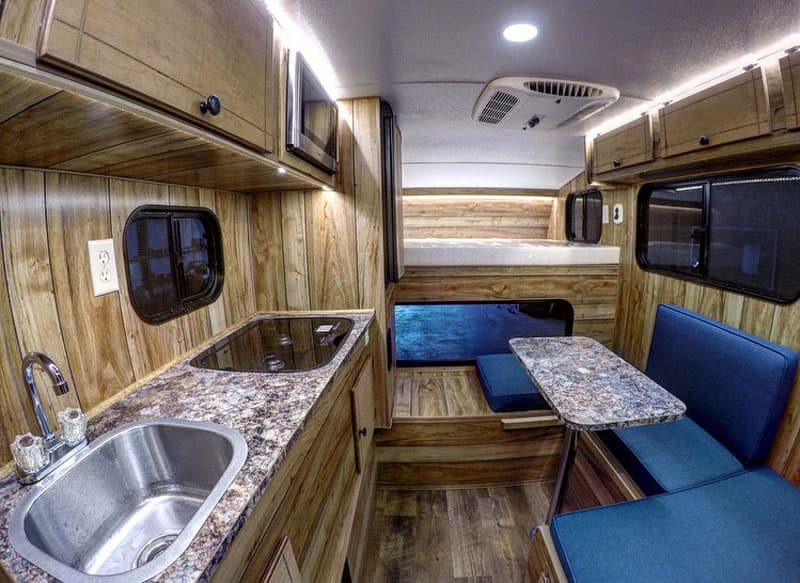 Above: The interior of a loaded Retreat
TCM: What's been the best selling Capri Camper in 2017?
Tyson: A loaded Retreat is our best seller for sure.  More and more customers want a loaded off-grid camper.  One guy went to Canada to ski in -16 degree Fahrenheit weather and couldn't believe how warm his Capri Retreat was with the catalytic heater.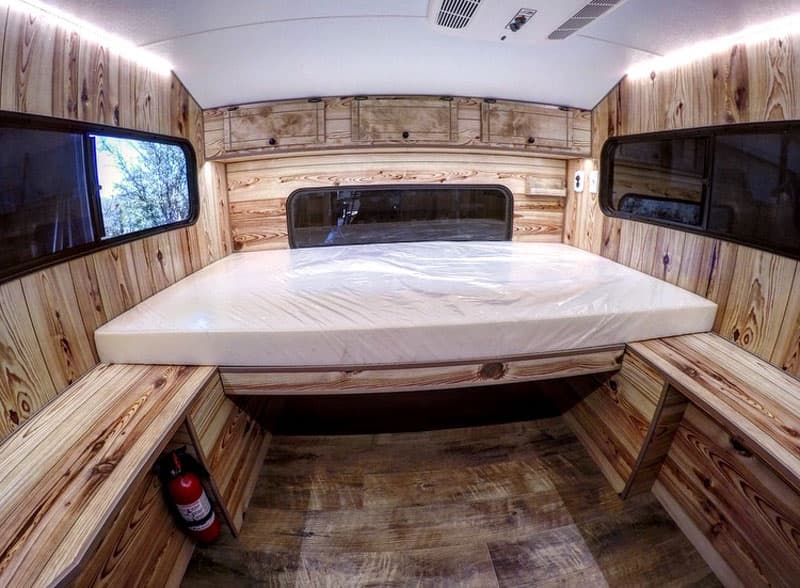 Above: The interior of a base Cowboy
Pete: We also sell a lot of Cowboy models, but that customer is not an RVer.  Our Cowboy customers want a comfortable place to sit or sleep.  I bet we've sold as many Cowboys as Retreats because you can buy a Cowboy for under $10,000 and still choose everything you want in it.
A customer called me yesterday during his lunch break from Kansas.  He bought a Cowboy for his work breaks so that he can have lunch and watch television.  People are realizing the convenience of a small camper to take a break at work, or tailgate at a sporting event.
Tyson: We've sold eight campers recently to traveling doctors and nurses who are on call.  They take breaks in their Capri camper.  They've got a queen size bed to take a nap, cabinets for snacks, a refrigerator for cold food, and a television.  There's no end to what you can do and the cost is relatively small.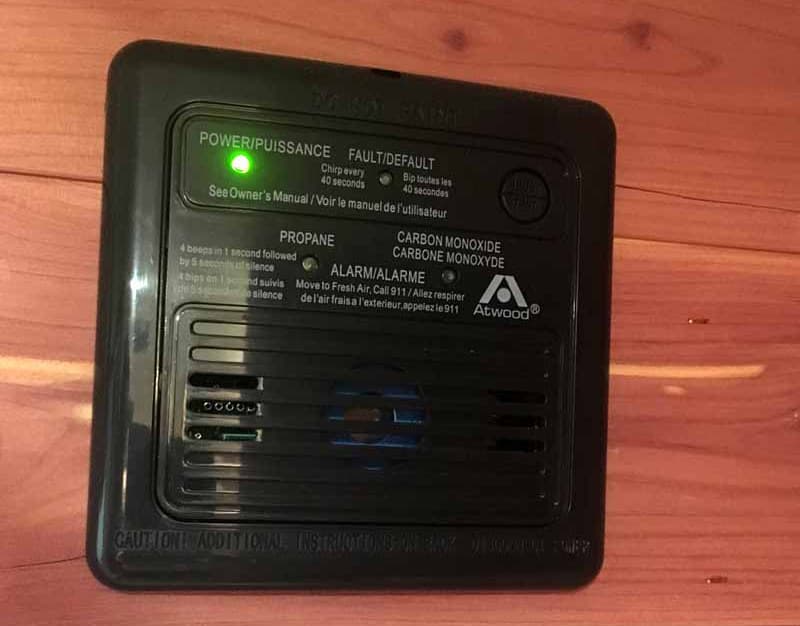 TCM: We are very excited to see that Capri will be including LP detectors, CO detectors, and smoke alarms for 2018.  Are these safety items now standard across the board?
Tyson: Yes, every camper we build now has a LP detector, CO detector, and smoke alarm.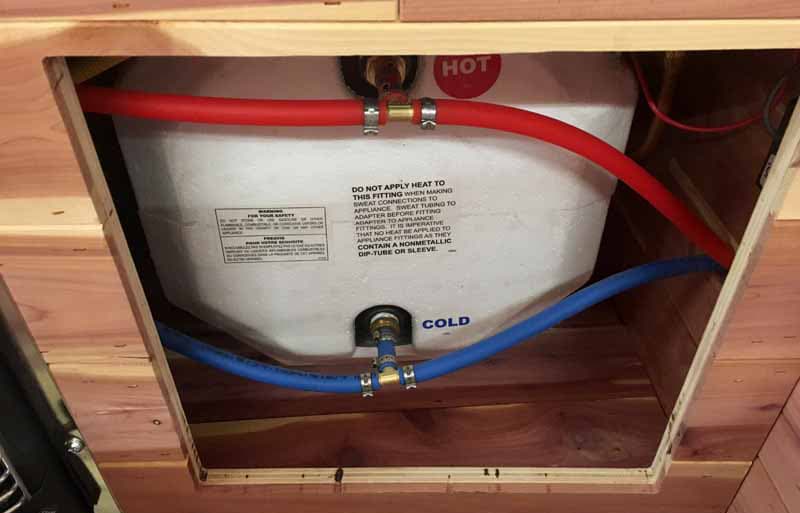 TCM: The change to red and blue PEX plumbing seems like a curious update.  Tell us why you made this change.
Tyson: The primary reason is for maintenance.  If something in the plumbing lines were to break, the customer can easily see the cold versus the hot line.
Pete: It also helps our production team with quality control.  We caught a plumbing mix-up once that would have been avoided had the plumbing lines been color coded.  The color lines are another step forward in our refinement.