Capri Campers announces their 2018 updates and reveals their expanded building, in-house scales, and an incredible build-your-own website system.  Introducing the coolest option package ever conceived for truck campers – The Works!

Pete and Tyson D'Acosta are having way, way too much fun running Capri Campers.  Every time we talk with this father and son team they're excitedly pushing forward with new product ideas, production efficiency initiatives, and strategic plans.
As a result of their tireless efforts, every facet of Capri Campers has experienced explosive growth.  And when we say growth, we're taking 40 to 50-percent year-over-year growth!  It's no wonder that Pete and Tyson have told us many times, "We're having so much fun running Capri!"
Why does it matter that the D'Acosta's are having so much fun running their company?  Company pride, quality control, and product advancements are all brought front and center in their inspired environment of rapid growth.  We saw this first hand when we visited the Capri factory earlier this year.  From what you're about to read, this forward momentum has only accelerated.
In addition to their 2018 product updates, Capri has a list of impressive news items including an expanded building, the addition of in-house scales, a new options package, a remarkable build-your-own website system, and more.  If you've ever wanted to know what a growing truck camper company looks like when they're firing on all cylinders, this is it.
For the inside skinny on the Capri Camper 2018 updates and news, we talked to Pete and Tyson D'Acosta, President and Vice President of Capri.  Hang on.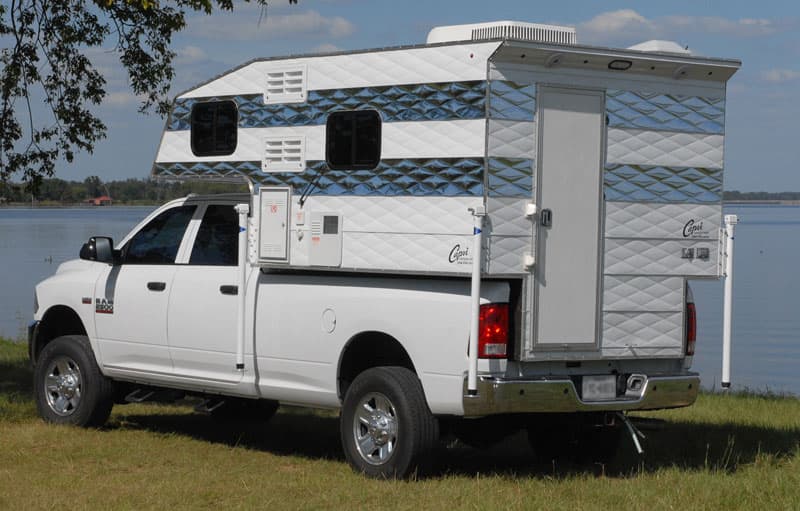 Above: A Capri Retreat in white and chrome
TCM: How has 2017 been for Capri Campers?
Pete: We've had 40 to 50-percent growth for four consecutive years.  Through the first eight months of 2017, we are already up 50-percent from 2016.  It's been a great year.
TCM: That's incredible.  Has the rapid growth been a challenge?
Pete: We are managing our growth so it doesn't get away from us, but we're at a crossroads.  We are looking at growing from 150 campers per year to more than 500.  To do that we would need to significantly change our infrastructure.
We want to continue the personal touch and direct contact with our wonderful customers.  We need to take a big step without losing that.  We have a lot going on strategically.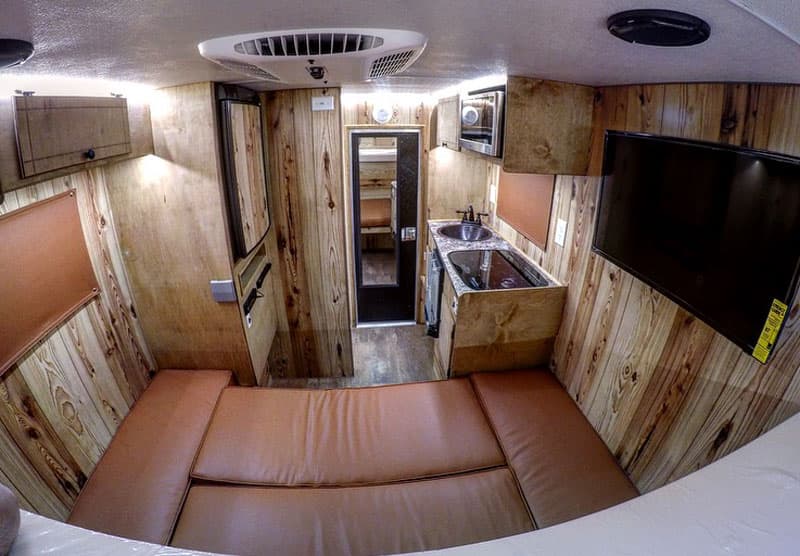 Above: Personalizing your camper is part of what makes Capri unique
TCM: Why do you feel it's so important to have that personal and direct contact?
Pete: What really separates a company is how they handle problems.  When our customers call, we never know if they're going to say they love their camper, or if they need help with a water pump.  We always answer our calls and never dodge the problems.
We believe in staying with our customers all the way through, and meaning what we say.  We put a lot of time and energy to help customers when things go wrong.