Doug Karr, Northwood Manufacturing's truck camper expert, talks to us about the use and maintenance of slide out camper mechanisms.  It's electric!  Boogie woogie woogie!

Northwood Manufacturing has been installing slide outs on truck campers since the year 2000.  Today, five out of six models in Northwood Manufacturing's Arctic Fox line are slide out models.  They include the 811, 990, 992, 1140, and 1150.
We went with Doug onto the Arctic Fox production line.  We saw an Arctic Fox 990 that had just had a slide mechanism installed.
Slide Out Camper Mechanism Types
There are many RV slide out mechanisms on the market.  The three most prominent in the truck camper industry are a rack and pinion slide mechanism from Power Gear, a rack and pinion slide mechanism from Lippert Components, and a drawer style slide mechanism from Lippert Components.
Most campers utilize a rack and pinion mechanism from Power Gear or Lippert Components.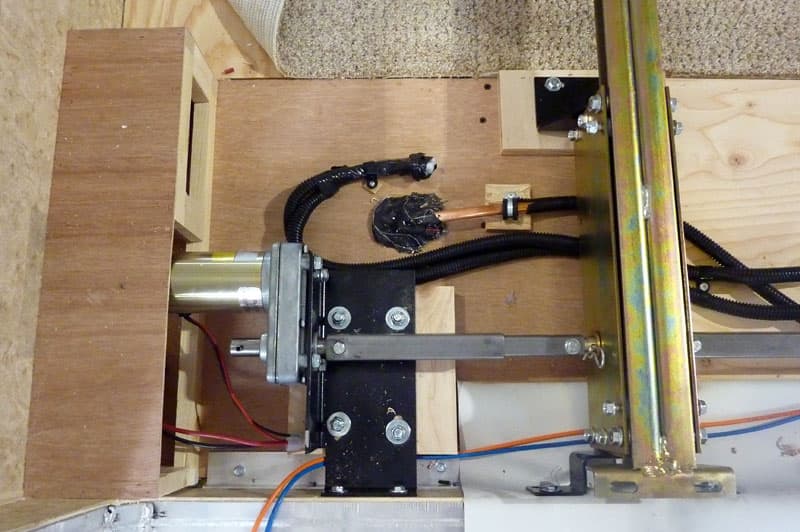 A rack and pinion Power Gear slide out mechanism in an Arctic Fox camper is shown.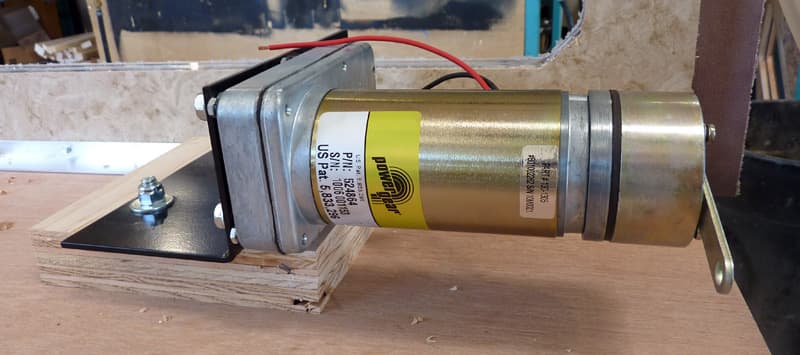 In a rack and pinion slide mechanism, an electric motor turns a gear box.  That turns a shaft that spans the width of the slide-out room.  The shaft has hardened gears that grab one or two gear rams on the slide out room to move the room in or out.  Doug explained that the slide out on an Arctic Fox 990 goes out 26-inches which dramatically increases the floor space.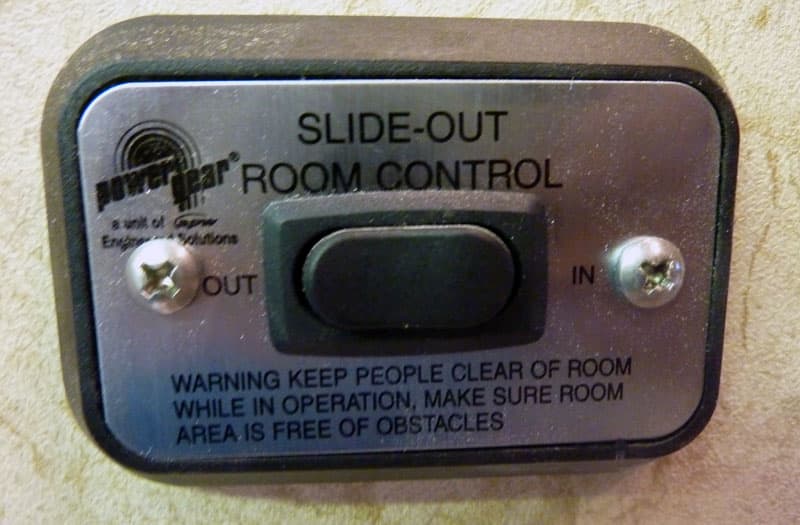 On a slide out camper, there is usually a two-way switch on the interior to operate the slide room or rooms.  This switch is normally located close to the door to allow the owner to slide the slide rooms out before entering the unit.  Doug showed us the slide-out switch on an Arctic Fox 990 located close to the floor by the rear door.  When you press this switch to the in or out position, the slide opens or closes.  There are also wireless remote controls that operate the slide rooms from Happijac and Atwood.
Continue Reading About Slide Out Campers:
Slide Out Camper Seal Maintenance
How To Winterize A Slide Out Truck Camper
Operating a Slide Out Camper With a Dead Battery
Check out more articles on how to maintain your truck camper.