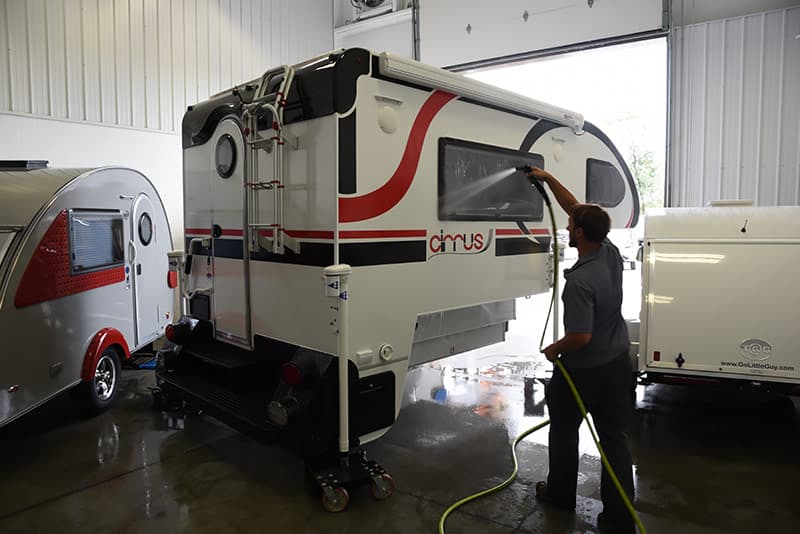 There is one more stop for a Cirrus truck camper before it leaves the building.  Campers are rolled into a dedicated water test booth to have every seal, window, and compartment sprayed with water and checked for leaks.  After Ivan Yoder hoses down a unit, he inspects the inside for any sign of water intrusion.  Once a camper passes this test, it's pushed out the door.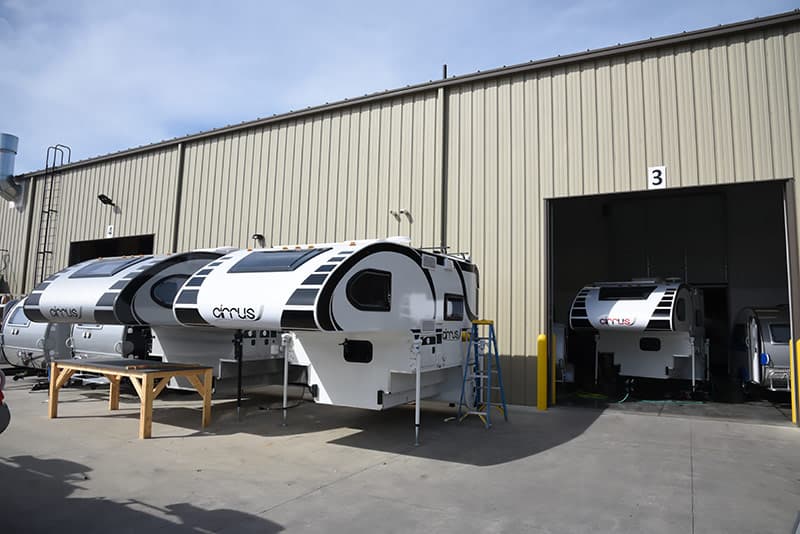 If a Cirrus does not pass the water test, or is waiting for another round of quality control, it waits immediately outside the plant.  Here you see two Cirrus units waiting for minor repairs and final inspection.  You can also see the aforementioned water test booth under the number 3.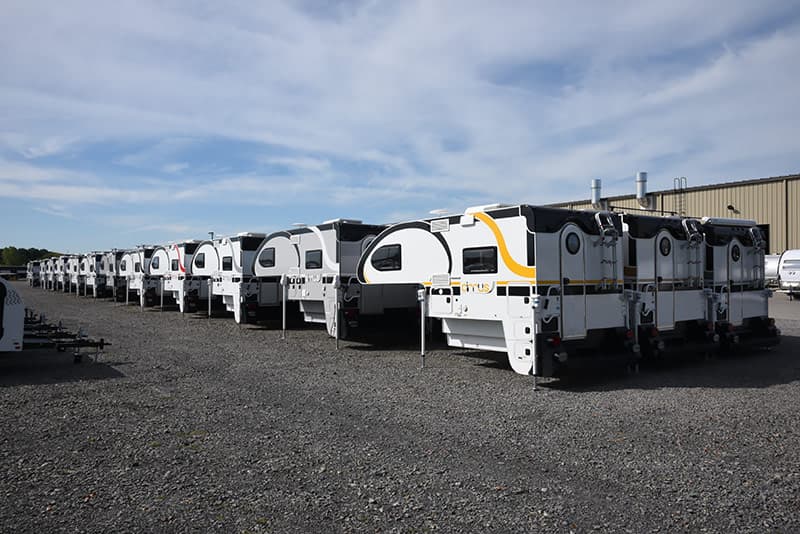 As of our visit in mid-September, the Cirrus production team was building about six units a week.  In the yard, we found about 36 units, or 6 weeks of production ready to ship.  Most of these units were sold to dealers and awaiting shipping.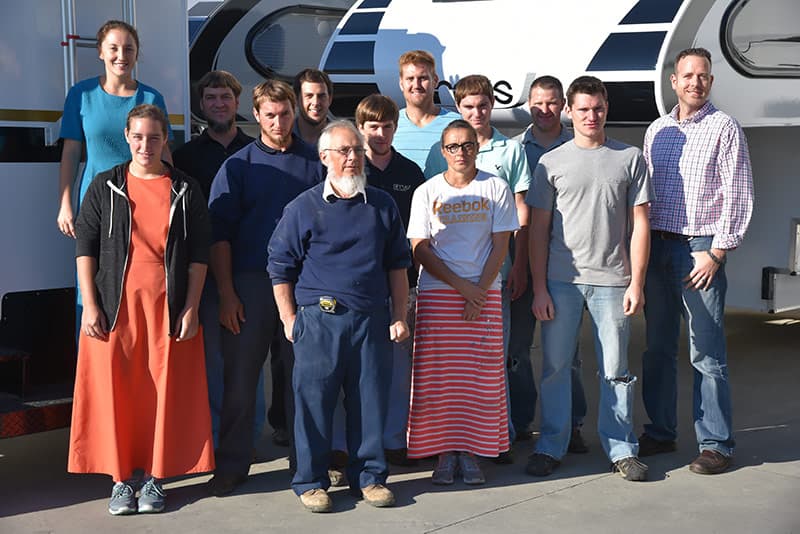 And here they are, almost the entire Cirrus production team.  Scott Hubble, CEO of NüCamp RV is on the far right, and there's at least one production team member not pictured.  Put another way, these dozen or so folks are building six Cirrus truck campers a week.  That's a very impressive output for such a relatively small team.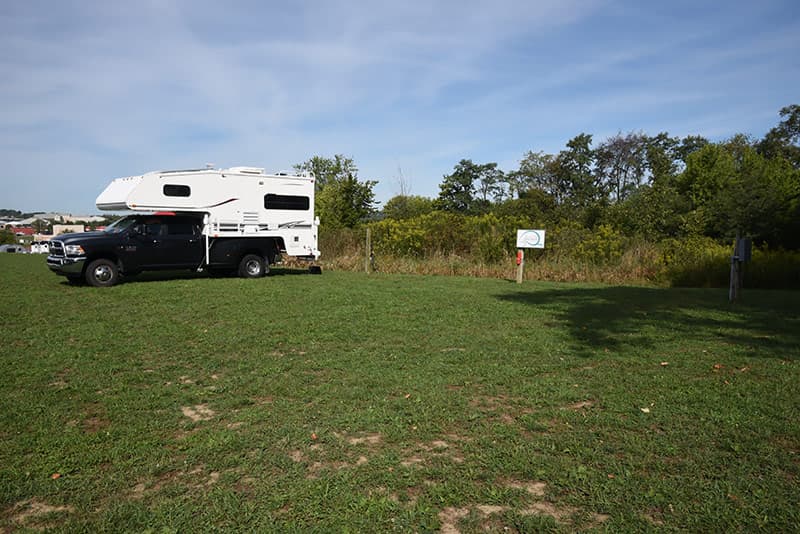 During our stay, we camped in NüCamp RV's dedicated campground – with electric – about fifty feet from the plant.  Even better, the campground backs up to trees and is very quiet at night.  Just be ready to wake up by about 5:15am when the workers pull in.  NüCamp RV rises early.
Speaking of 5:15, I have a funny story to share about our experience with the Cirrus team.  At the end of day one, I was informed that the team got started every morning at 5:30am.  In addition, the team told me that they might finish up the day early as they were very close to completing six units for the week.
Well, I'm no early riser, but I quietly got out of bed at 4:45am the next morning, managed not to wake Angela or Harley, and got my butt through the NüCamp RV employee door showered, shaved, dressed, and bright-eyed and bushy-tailed at exactly 5:30am.
What I saw next is something I will never forget.
Huddled around a Cirrus about half way down the line was the entire production team looking like they just woke up.  Upon discovering this tired bleary-eyed group, I remembered the teasing they had given me, doubting that I had it in me to make this pre-dawn appointment.
"I see!" I said at the top of my wide-awake voice.  "So this is how it really is!"
They burst out laughing, and got to work.  Within minutes they were working on the campers at full speed, and putting up with me taking their pictures – at 5:35am.
What a great team.
For more information on NüCamp RV, visit their website at cirrus.nucamprv.com. Click here for a Cirrus Camper brochure.