Specifically, L&W Engineering supplies the Cirrus aluminum-frames and Amerimax Fabricated Products handles the lamination.  Welded frames and laminated and CNC cut walls are then shipped directly to the Cirrus production line by these two suppliers.
NüCamp RV also outsources its Cirrus cabinetry to an Italian firm that specializes in high-end Lite-Ply cabinets.  Another local Ohio vendor supplies the drawers.  As the NüCamp RV leadership has explained to us, outsourcing allows Cirrus to offer a better quality product while controlling costs and increasing their production capacity.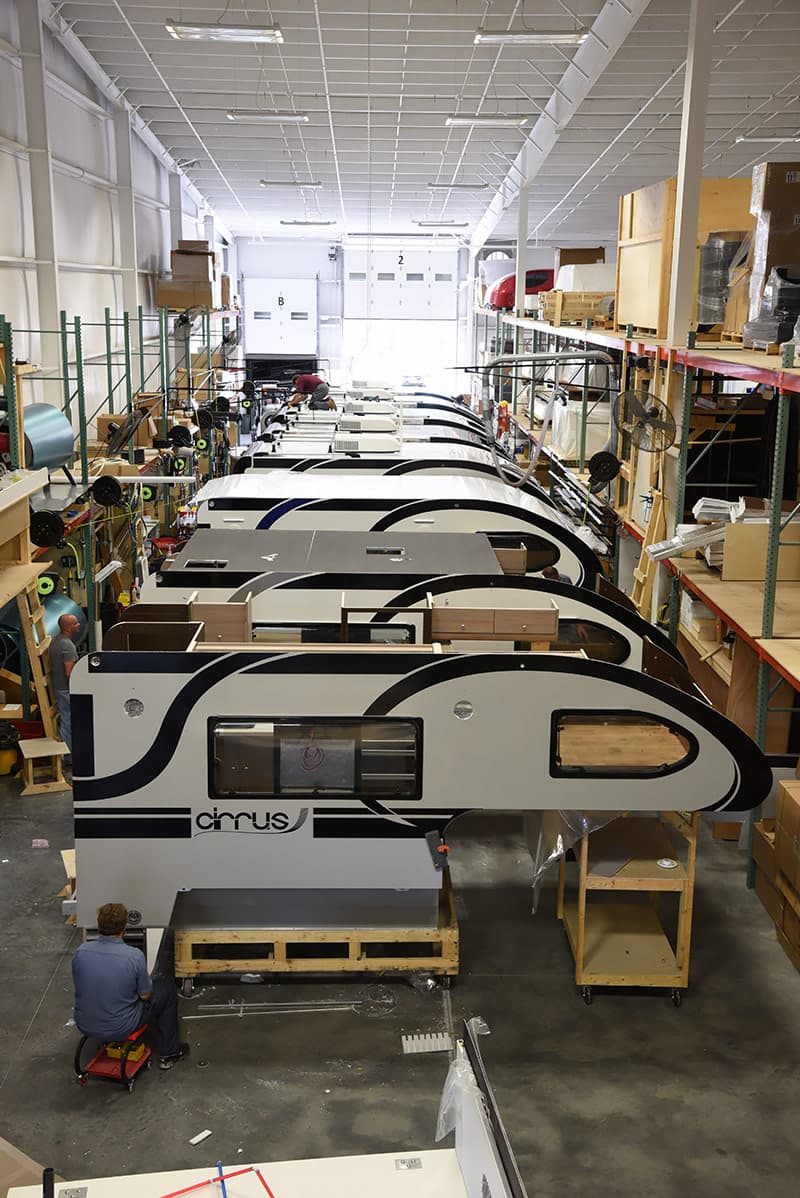 When Scott Hubble, CEO of NüCamp RV, first brought us to the production line, we stood on the second floor cabinet assembly area and saw a straight row of eight Cirrus 820s.  Underneath us at the first station was a ninth unit.  If there were any doubts that NüCamp RV was serious about the truck camper industry, seeing this production line buzzing with activity put that thought to bed.  Cirrus is serious.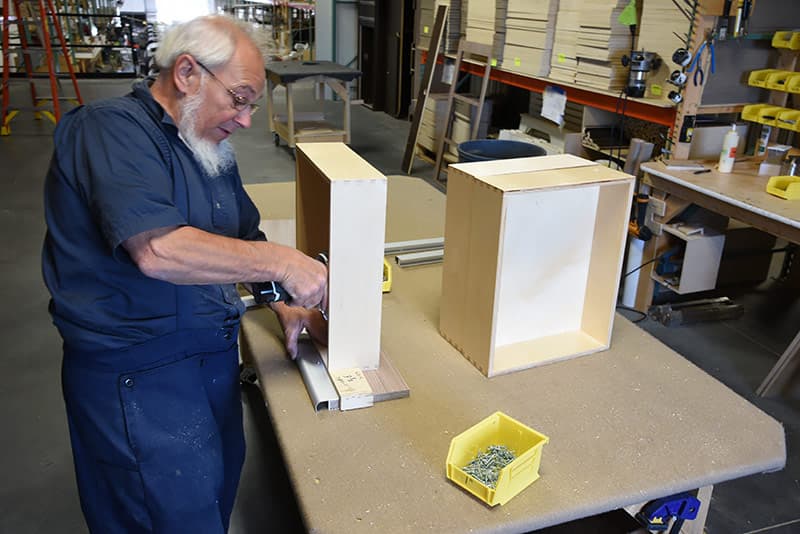 A few feet behind where we had stood, we met Al Swartzentruber assembling the Italian cabinetry and locally sourced drawers.  Al is the only one who works in the Cirrus cabinet assembly shop and he is responsible for supplying the production line with all of their cabinetry requirements.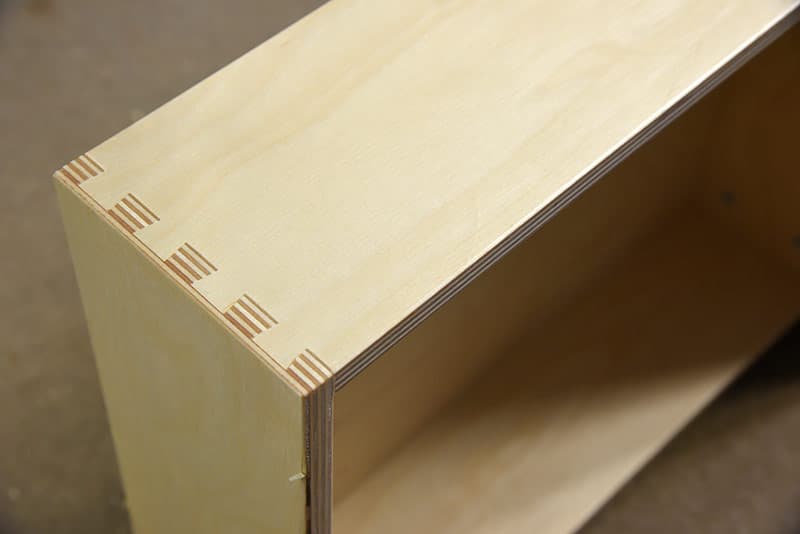 The quality of the cabinets and drawers is simply stunning.  Here you can see the dovetail joints of the Cirrus drawers.  These might be the finest quality cabinets we've ever seen in a truck camper factory.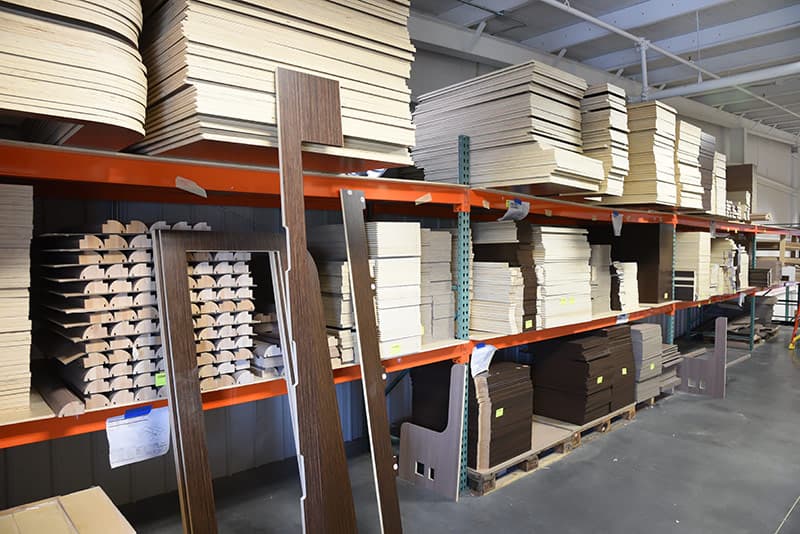 In the shelving surrounding Al are CNC cut components ready to assemble into finished cabinetry.  For shipping efficiency, the cabinets are shipped as flats.  The pre-cut inventory is then carefully counted and inventoried to ensure the new cabinetry orders and shipments are made on time.  When you're ordering product from Italy, you need to keep your lead times in check.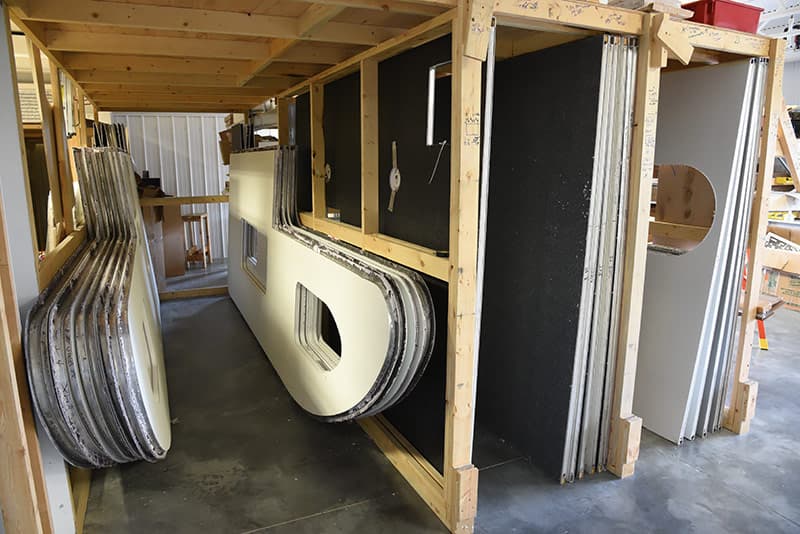 Immediately underneath Al's cabinetry assembly shop is where the Amerimax side walls, front walls, rear walls, floors, and roofs are housed.  There are several steps before these components will be ready for the production line, but the welded aluminum framing, lamination, and CNC routing has already been done by L&W Engineering and Amerimax.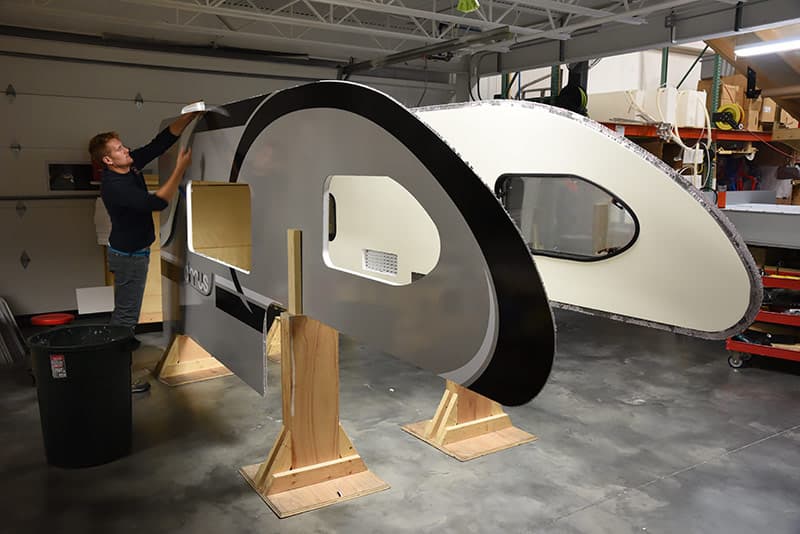 Seth Sulzener has the incredibly detailed task of applying the intricate graphics on Cirrus truck campers.  With Cirrus campers coming in different colors, and with different accent graphic colors, there's a lot of complexity to Seth's work.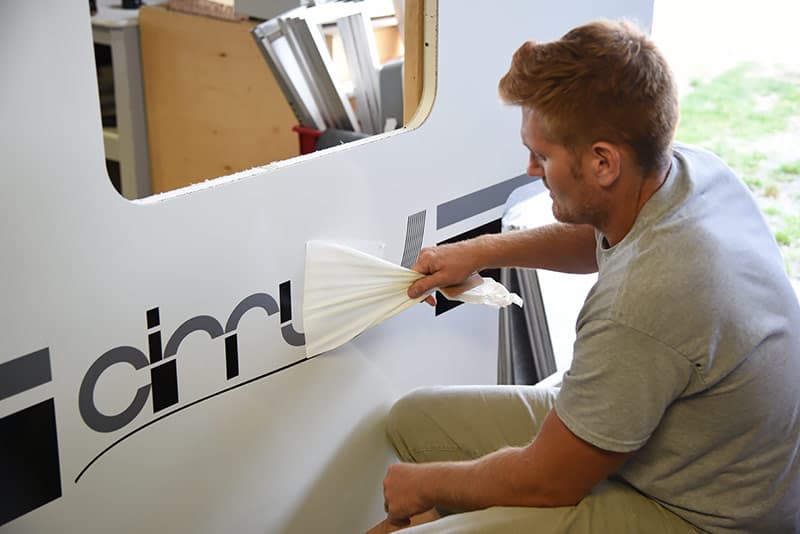 In addition, the Cirrus logo has colors interwoven together, and final pattern adjustments are sometimes made with a razor blade.  Put another way, Seth is quite the artist.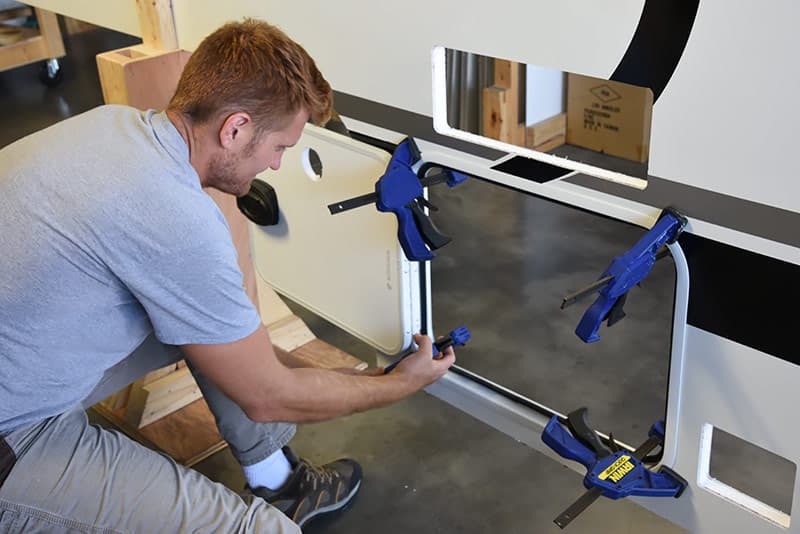 Once the graphics are applied on the driver and passenger sidewalls, Seth installs the compartment doors, windows, and many other exterior features.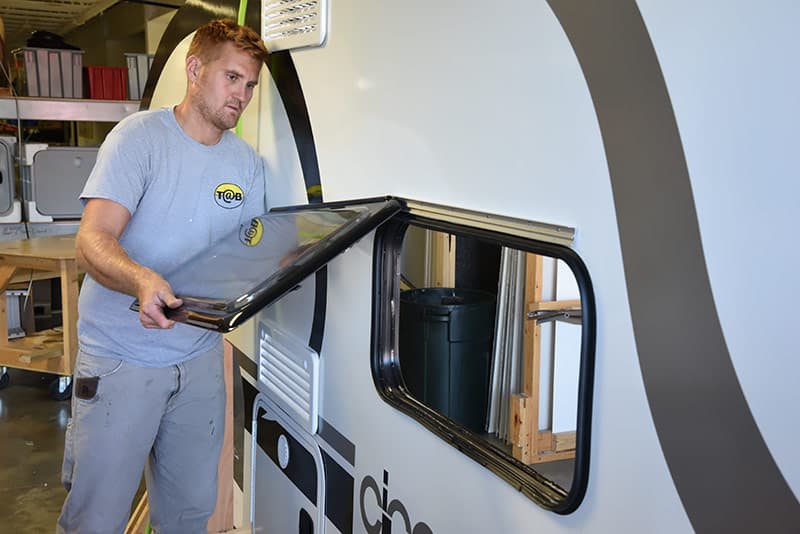 For the record, no other truck camper manufacturer applies the graphics and installs the windows and cabinet doors prior to assembling the unit.  Through its own efficiency studies, Cirrus decided these tasks were better suited to the front of the assembly line.