Professional photographer Michele Sprague takes us on a visual truck camping journey into Utah's incredible national parks, state parks, BLM lands, and boondocking opportunities.  Let's go camping in Utah!

In the short year and a half we've owned our truck camper, we've had the opportunity to camp in seven states and see some truly incredible places.  My most prized possession is now my camp journal that details all 145 nights we've spent in our truck camper along with a photo of every place we've camped.
No matter where we go, we find something new and inspiring and are always blown away at the places our truck camper can go while providing us all the comfort we could ever need.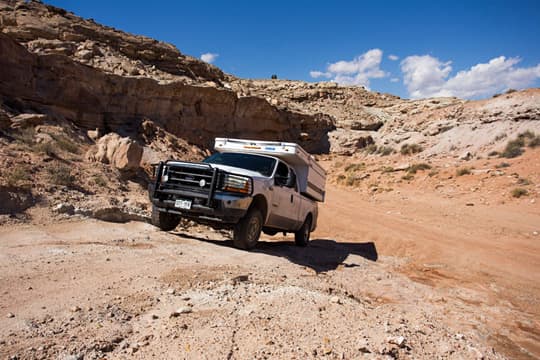 Above: Wild Horse Road, North of Hanksville, Utah
So far, Utah stands out above the rest as a state that truly satisfies our exploring souls while still leaving us craving more.
Last April we set out for a ten day trip throughout Southern Utah.  Spring break was not on our radar until we pulled in to Goblin Valley State Park.  In the park were more crowds than we could have imagined.  RVs and RVers were everywhere.
Finding the nearest four wheel drive required road has always been our most successful way of losing the crowds.  We did just that as we set off down Wild Horse Road.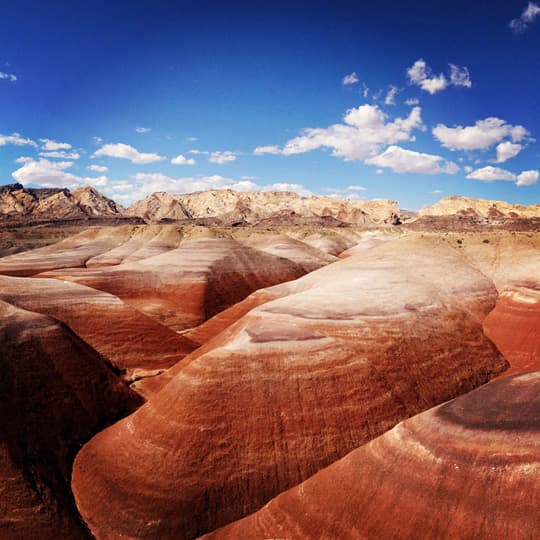 The best part of throwing your plans out the window are all the unexpected surprises of spontaneous travel.  On Wild Horse Road we encountered this truly other world landscape.  It was unlike anything we'd ever seen before.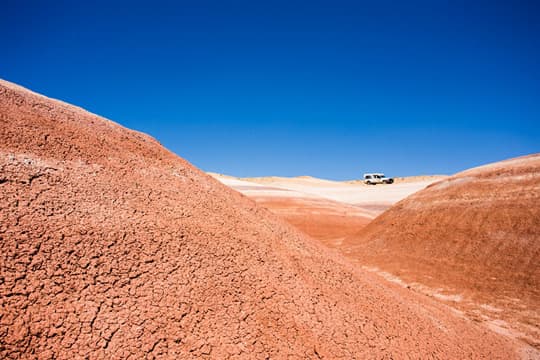 Above: Another view of the formations we discovered along Wild Horse Road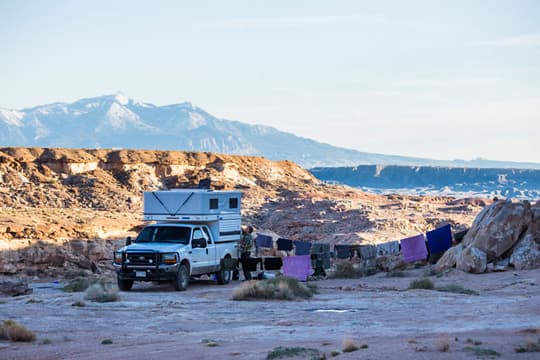 Above: Our campsite off Wild Horse Road, Utah
The moon-like terrain of this area was incredible.  After hiking around for a bit, we discovered a portable water container had leaked in our camper.  This resulted in our needing to find the nearest campsite to air dry towels and clothing.
Truck Camping Tip: If you're going to carry portable water jugs in your camper, place them on the floor alongside items that can survive a potential water leak.  Fortunately, my husband had already thought of this and only our clothes and towels got wet.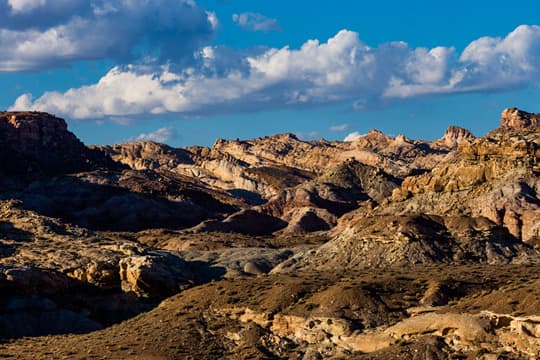 Above: The view from our campsite on Wild Horse Road, Utah