Readers reveal their favorite Nevada truck camping experiences including Great Basin National Park, Valley of Fire State Park, ghost towns, prehistoric Ichthyosaurs, and free BLM campsites galore.  Bonus story: Vegas Truck Camper Drag Race Madness!

Last year Angela and I decided to drive a good portion of Route 50 through Nevada; aka The Loneliest Road in America.
The idea of several hundred miles of two-lane through the infamously barren Nevada desert somehow appealed to me.  I was particularly intrigued with the idea of not seeing another soul during the journey.  "Well," I said to Angela, "that's something we haven't done before.  Let's go!"
We dropped down from Jackpot, Idaho on Route 93 passing through Wells before finally reaching Route 50 at Ely.  As we progressed out of town, there was a sign that said, "The Loneliest Road In America".  Five seconds later we were passed by several cars.  How disappointing.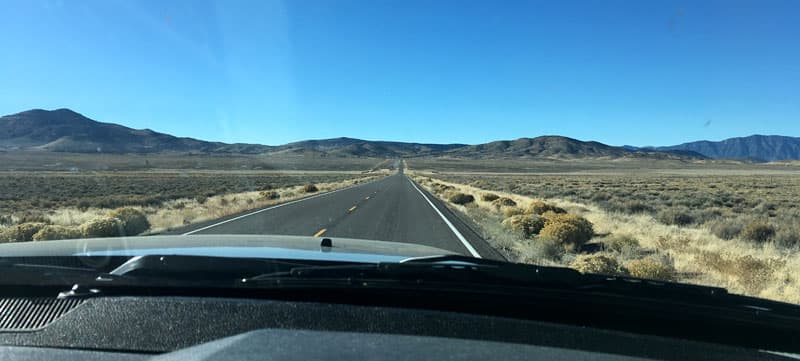 Over the many miles that followed, we actually saw a surprising number of vehicles; perhaps one or two cars in opposing traffic every few miles.  The occasional knucklehead even passed us on the left.  Yes, Route 50 in Nevada is very quiet, but there were definitely other humans on this roadway.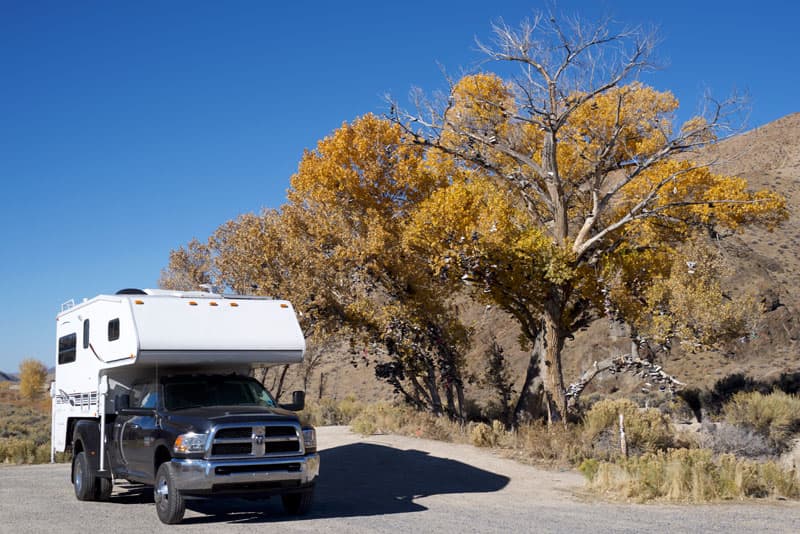 One of the main attractions for Route 50 is something called the shoe tree (shown above).  If the name doesn't describe it well enough, it's essentially a tree that people have covered with shoes of every possible description.  Why?  I have absolutely no idea.
Here's how you find the shoe tree; somewhere near the sprawling single-building town of Middlegate, you'll drive right past something weird and say, "Hey, I think that might have been the shoe tree!"  It was, and you need to turn around.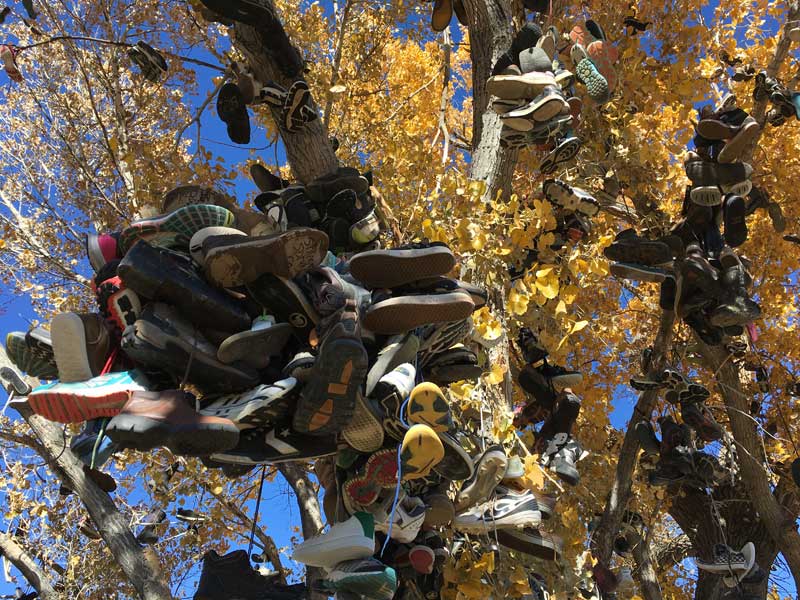 We spent about ten minutes taking pictures of the shoe tree and head scratching at the absurdity before us.  Then again, some folks would be head scratching at our decision to (a) willingly drive The Loneliest Road in America, and (b) stop at a shoe tree.  It was a nice place to have lunch.
At Fallon we turned south off of Route 50 and onto 95.  About an hour and fifteen minutes later, we stumbled onto Hawthorn Army Depot, the largest ammunition depot in the world.
Imagine hundreds of identical window-less concrete bunkers lined up like dominoes as far as the eye can see.  It's a totally surreal landscape; like something out of a science fiction movie.  I would have taken pictures, but it's not the kind of place you want to be found taking pictures.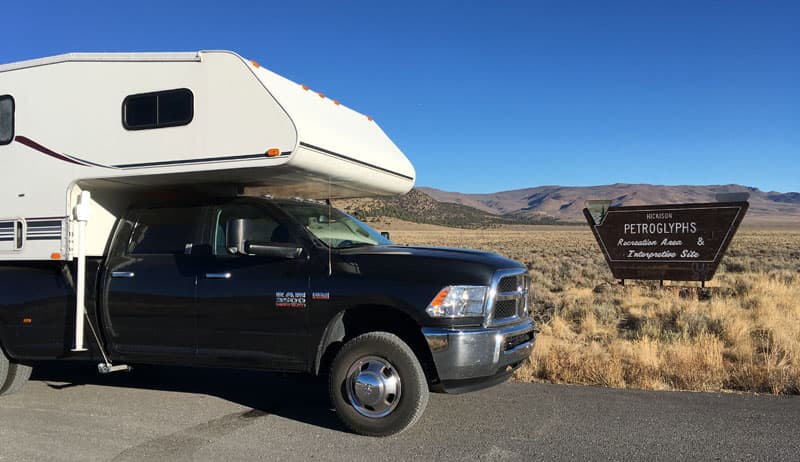 Above: Hickison Petroglyph Recreation Area, just east of Austin, Nevada.  It's dry camping, but it is free!
We were on a tight two-day schedule to reach California, otherwise we would have visited Great Basin National Park and Valley of Fire State Park.  Those two are high on our list for our next Nevada visit.
Chris Baird
2014 Ford F250
Four Wheel Camper Grandby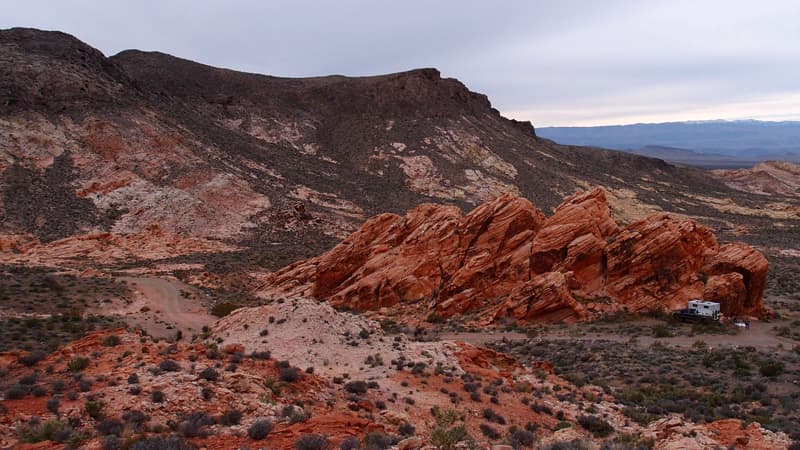 Above: Valley of Fire State Park in Overton, Nevada