Readers reveal their favorite Black Hills and Badlands destinations including where Dance With Wolves was filmed, Wild Bill Hickok got shot, and the McFurthest Spot in the United States.  Oh, and there are a couple of must-see parks and monuments…

The first time we traveled through the Black Hills and Badlands area of South Dakota we went straight for the main attractions; Mount Rushmore, Badlands National Park, and Custer State Park.  Exploring the rugged landscape in our truck camper and seeing these famous sites in person was such a thrill.
After that experience, we mentally checked South Dakota off our bucket list.  Been there, done that, right?
Reading through the following reader recommendations, we clearly missed a lot of must-see destinations.  First on my list is the Minuteman Missile National Historic Site in Philip, South Dakota.  How did we pass that?
Next I want to visit Deadwood and see the infamous chair where Wild Bill Hickok got played his last hand.  The entire town is designated a National Historic Landmark District.
In Badlands National Park, we both want to see, 'The Door' through, 'The Wall'.  And Stan Johnson almost has me convinced that we need to visit Meadow, South Dakota; aka the McFarthest Spot in the United States.  Wait, what?
How did we miss all these attractions on our first pass through?  We didn't know about them!  Thank you, TCM readers.  South Dakota is back on the list.
Mark Dyvig
2001 Ford F250
1969 Avion
I used to spend my summers in the area with my grandparents; Grandma Marty from my TCM article, "8,926 Miles In Grandma's Tire Tracks".   We stayed at Legion Lake because my grandparents were campground attendants taking care of Legion, Blue Bell, and Center Lake.
Below Legion Lake is the home of Charles Badger Clark, South Dakota's poet laureate.  His poems reflect his love for The West, especially for the majesty and beauty of the Black Hills.  It is just a cabin in the hills, but you can witness the simple life which inspired his love of writing and the area.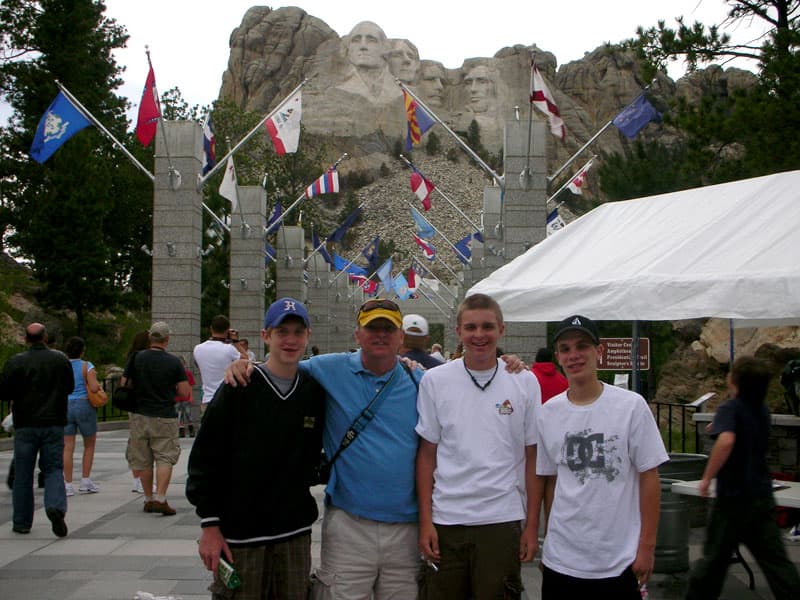 Everyone goes to Mount Rushmore, but few stay for the night lighting.  You should stay for that show.  Additionally, take the trail to the foot of Rushmore, looking straight up at those mighty figures.  Seeing where those men labored to transpose the granite into art is inspiring.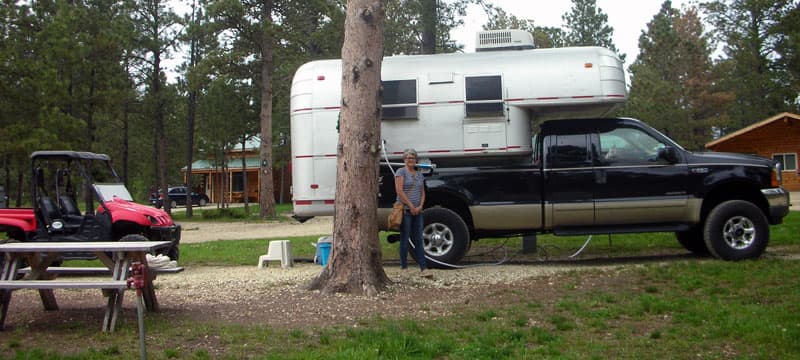 I would also send you to Mystic Hills Hideaway.  It is south of Deadwood; just off 385.  We stayed at Mystic Hills Hideaway while visiting and rented an ATV for the day.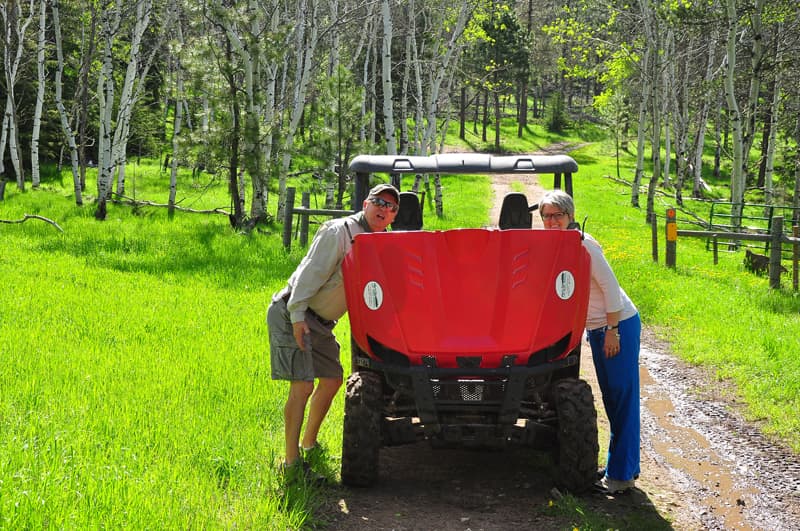 ATVs are a great way to see the backcountry and beauty of the hills and deep woods.  Visit the fire towers, small out of the way towns, and enjoy the outdoors.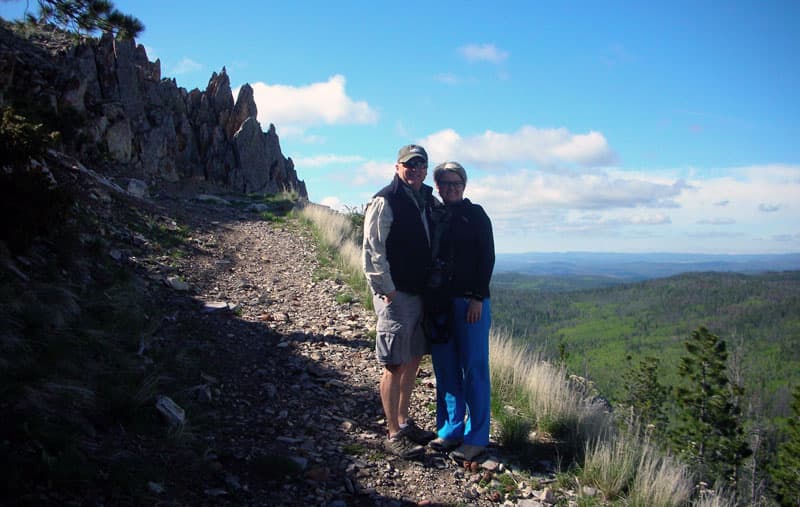 Above: Custer Peak Fire Tower, South Dakota
The camping area is clean.  The shower/bath house was spotless.  And the restaurant served some of the best food you will find in the Black Hills.