With his deep knowledge of both electronics and truck camping, we talked to Jim Tomblin about camper batteries and truck camper electrical systems.
Jim has been involved with electronics since he was a kid.  At age nine, Jim built a tube radio that ran on a 90-volt battery.  He told us that he loved to take things apart and put them back together.  He went on to pursue electronics in high school and was involved in what he calls, "unusual electronic technology" while serving in the Navy.
From 1969 to 1989 he was involved in every aspect of the IBM mainframe computer industry from tubes to ICs, bytes to terabytes.  He also ran a successful electronics business for fifteen years, which he sold and then retired.
Jim is also a truck camper.  He is our go to guy with any camper electrical question.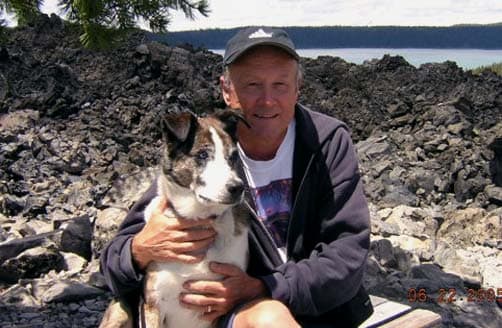 TCM: Truck campers have 12-volt and 120-volt systems.  What's the difference?
Jim: Your truck camper's 12-volt DC electric power system includes a 12-volt battery and 12-volt converter and allows a truck camper to run its 12-volt components free from shore or household power.
"It's not recommended that you power your refrigerator from your RV batteries since it draws over 10-amps an hour."
Shore or household power is 120-volts and is what we use to charge our truck camper batteries through a built-in AC to DC power converter.  Plugging in your truck camper to shore or household AC power also allows you to power household items within your camper including hair dryers, coffee makers, microwaves, and air conditioners.
TCM: In a truck camper, what can you run off your batteries?
Jim: You can run your lights, furnace heater fan, water pump, and DC-powered refrigerator off your camper batteries.  However, it's not recommended that you power your refrigerator from your batteries since it draws over 10-amps an hour (a very high rate).
Other things can run off your 12-volt DC battery power including 12-volt televisions, 12-volt entertainment systems, 12-volt air compressors, etc.  You can also buy a 12-volt inverter which will allow you to use your battery's 12-volt power to run and charge your 120-volt laptop, electric razors, and cell phones.  Some individuals actually run their coffee pot's off their inverter.  That takes lots of battery energy.
TCM: How do you charge your camper batteries?
Jim: You can charge your batteries by plugging your camper into a household 120-volt electric outlet at home or a campground.  A household 120-volt outlet is 15 or 20-amps and can charge your batteries easily. While your camper is plugged in to a household outlet you can run appliances while you charge your batteries, but caution must be used because you can overload the house outlet breaker.
If your batteries are low and need charging, you may need about seven amps to begin charging just your batteries. You could charge, run your refrigerator on 120 and your air conditioner if it has a low BTU rating.  Educate yourself by finding out the total amp usage of each of your appliances.
Example: A 7500 BTU air conditioner is nine amps, refrigerator on 120 volt three to five amps, microwave fifteen amps.  As you can see you only have 20 to play with and you shouldn't push that limit.
Thirty-amp outlets are commonly found at campgrounds.  That allows multiple high amp devices to run without tripping a breaker.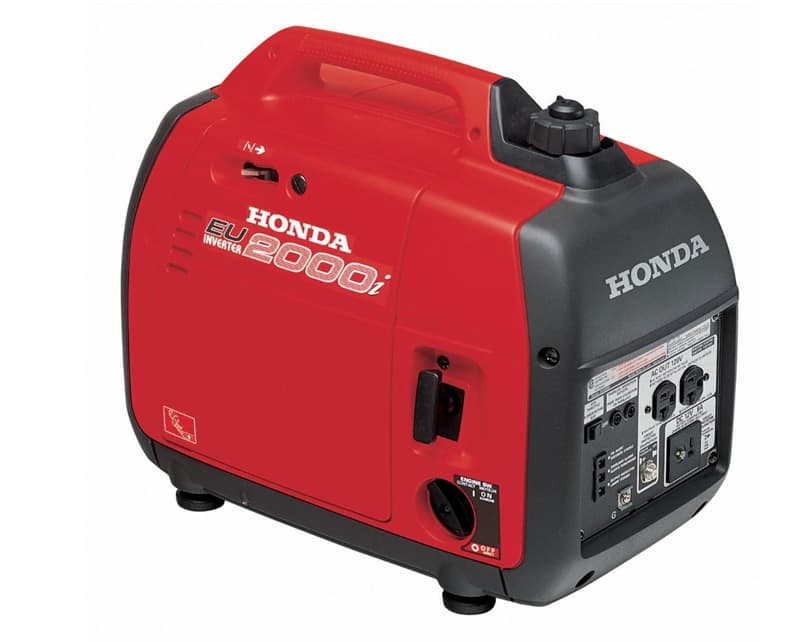 You can also charge your batteries using an internal or portable generator, or with a solar panel system.  Again your generator will be your limiting factor. The most popular truck camper generator, the Honda eu2000i, provides about 13 amps continuous so you have to be aware of what you can and can't run.
TCM: How do you know how many amps your camper batteries are using?