Truck Camper Magazine reviews a 2018 Phoenix Mini Max, a fully self-contained pop-up for short bed mid-size and full-size trucks.  With the Mini Max, Phoenix has pushed the short bed envelope – but have they gone too far?

Again and again, Phoenix Camper customers kept ordering a short bed, fully self-contained, pop-up to match either a mid-size or full-size truck.  Phoenix Campers got the hint.  After building a number of campers that fit this description, they created the Phoenix Mini Max as a production model.
For the October of 2017 debut, Robby Rowe, Co-Owner of Phoenix Campers, explained what it meant to make the Mini Max a production model; "Customers can literally call us and say, "I'd like the Mini Max" and we can build their camper."  Compared to the design process most Phoenix Campers require, the Mini Max is practically a drive-through order.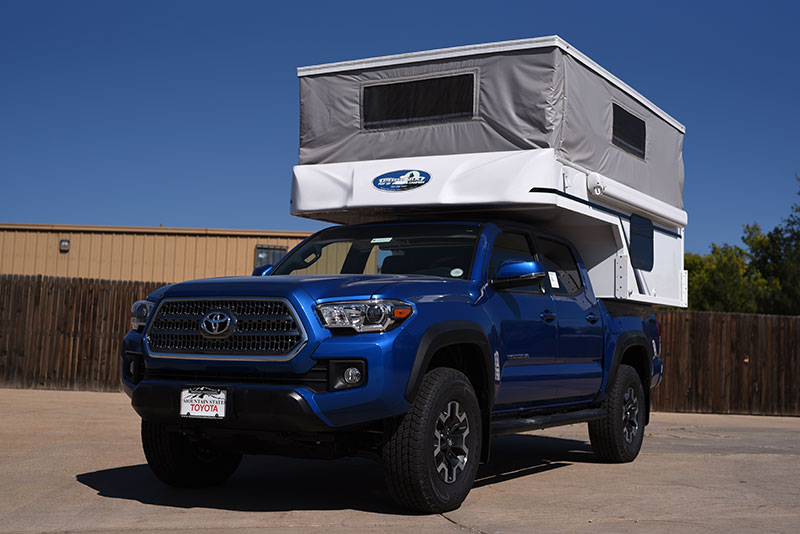 So what was it that attracted so many custom customers to the Mini Max concept and floor plan?  "The Mini Max is fully self-contained including a fresh water tank, grey tank, and cassette toilet," stated Robby.  "There's even a shower, toilet, and water heater in the small Mini Max footprint.  We took a mini-sized camper, and designed it to the max."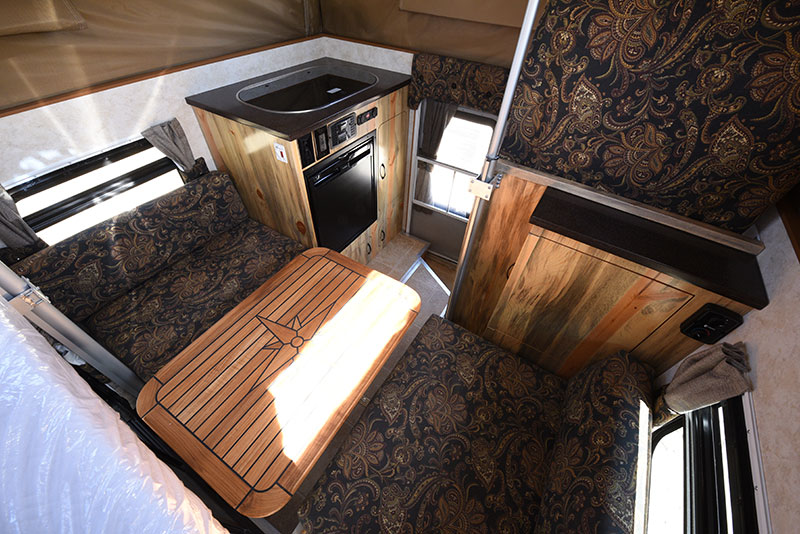 It's this last point that really sets the Phoenix Mini Max apart; maximum camper, minimum footprint.  Perhaps no other truck camper on Earth has as many features in as little space as the Mini Max.  Let's just say they named this camper right.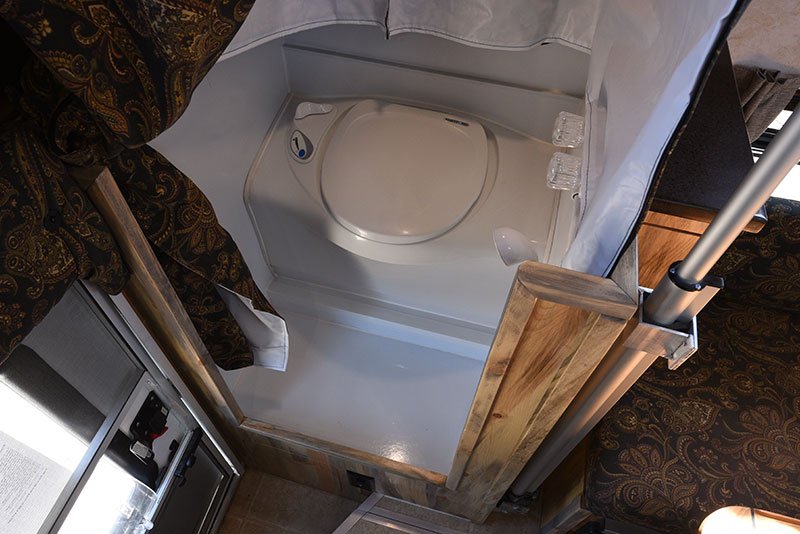 Being a production unit doesn't mean the Mini Max is built on a production line.  Customers still need to order a Mini Max to fit their truck.  For example, the Mini Max under review was built for a Toyota Tacoma, but you're not limited to that truck, or that size.
"We can absolutely make a Mini Max for a half-ton truck," said Robby.  "For that matter we could build it for a Chevy 2500, Ram 3500 – or whatever.  We can build the exact same floor plan and package for almost any pickup truck."
Phoenix can also match the payload requirement of a customer's truck, a critical element of a proper truck and camper match.  "We can build the Mini Max to meet a customer's payload requirements, but it will not be as feature loaded.  The nice amenities are where the weight comes from."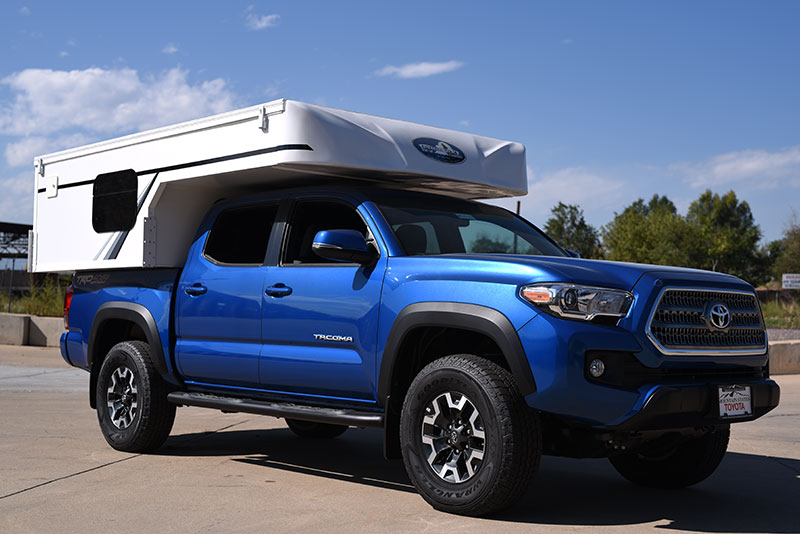 The Mini Max is constructed the same way all Phoenix Campers are built; double-welded aluminum frame with aluminum gussets, foam board insulation, insulated floors and lower sidewalls, laminated inner and outer walls, and an all aluminum and composite (no wood) structure.
While we were impressed at the sheer utility per square foot the Mini Max presented, none of that would matter if the camper didn't come together as an intuitive, functional, and robust product in real life.  To get a grip on this compact camper, we visited Phoenix Campers in Commerce City, Colorado, and gave the Mini Max a thorough inspection.  Let's dig in.
VERDICT – Mini Max Pros and Cons  |  NEXT – Floor Plan Evaluation