Truck Camper Magazine reviews a Hallmark Milner, a pop-up truck camper for short bed or super short bed half-ton trucks.  After nearly a half-century of evolution and refinement, is the Hallmark Milner still competitive?

As the son of a history teacher, I like to begin a review with relevant quotes from the management team, insights from the designers, and big picture industry perspectives.  You know, the TCM deep dive.
This simply isn't possible with a camper that first debuted in 1969, a full 38-years before the first TCM electrons flew and three years before I landed.  Putting this moment into context, 1969 is the year that Neil Armstrong set foot on the moon and a certain music festival opened on a dairy farm in Woodstock, New York.
Perhaps the confluence of space exploration and artistic expression was the perfect inspiration for this Hallmark camper to emerge.  Whatever it was, it's unlikely that the Hallmark team envisioned their new creation would still be in production nearly five decades later.  They were probably wondering what was for dinner that evening, and regretting not making a trip to New York to see The Who, Hendrix, and Santana.  Man was I born at the wrong time.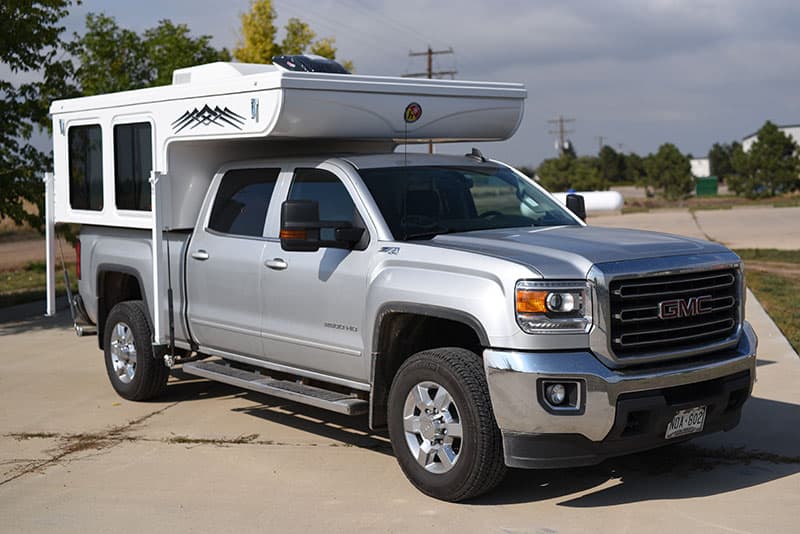 At its core, the Hallmark Milner remains a traditional pop-up truck camper; simple dinette, modest kitchenette, propane heat, east-west cabover, and no bathroom.  Over the years, modern materials and features have edged into the cut sheet and option list, but the basic floor plan has endured.  The Milner is both proudly old-school and cutting-edge – just like Hallmark itself.
Andy Ward, third generation at Hallmark RV, had a more succinct statement for the Milner when we visited Hallmark this past October.  "You can't break the Milner," he declared.  "It's nearly indestructible."  Well Andy, there's one obstacle the great Hallmark Milner hasn't yet conquered – a no holds barred Truck Camper Magazine review.  Let's begin.
Hallmark Milner: Traditional or Modern Pop-Up?
There are actually two prominent styles of pop-up truck campers; traditional and modern.  Traditional pop-ups provide a very basic feature set; simple dinette, modest kitchenette, propane heat, and an east-west cabover bedroom.  Traditional pop-ups often appeal to tent campers who want to get off the ground, and off-road enthusiasts who want a simple and lightweight rig to go where nobody else dares.
Modern pop-up truck campers start with the concept and features of a traditional pop-up and add a separate bathroom, a built in RV flush toilet or cassette toilet, and other more typical RV-style amenities.  These additions add comfort and convenience, but also weight and potentially more long-term maintenance issues.
Using the above definitions, the 2017 Hallmark Milner under review is decidedly a traditional pop-up truck camper.  What's interesting is where the option list starts to blur the traditional versus modern definitions.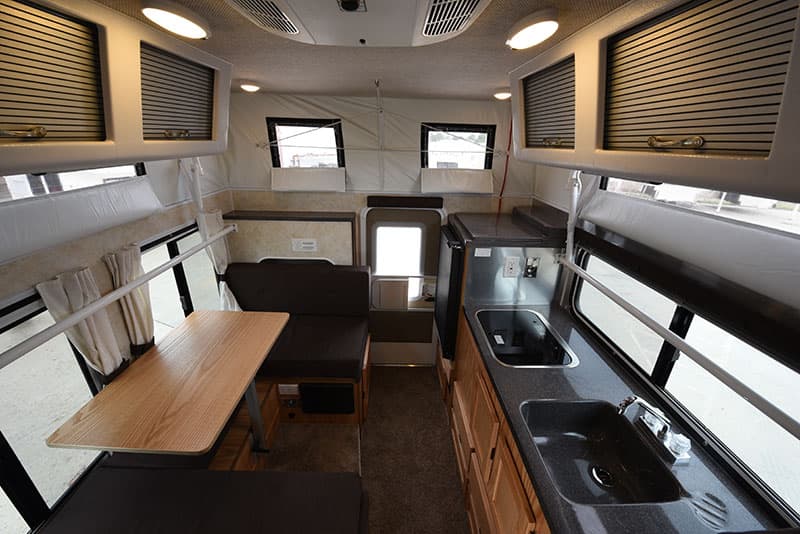 For example, you can order the Hallmark Milner with an optional Laveo dry flush toilet and cutting-edge components like 200-watt solar panels, lithium batteries, and a Bluetooth DVD audio/video system that would have been science fiction back in 1969.  Furthermore, the Hallmark Milner employs molded fiberglass exterior walls, molded fiberglass countertops, and LED lighting as standard features.   Forty-eight years later, the Milner may still be a traditional pop-up, but it's more than kept up with the times.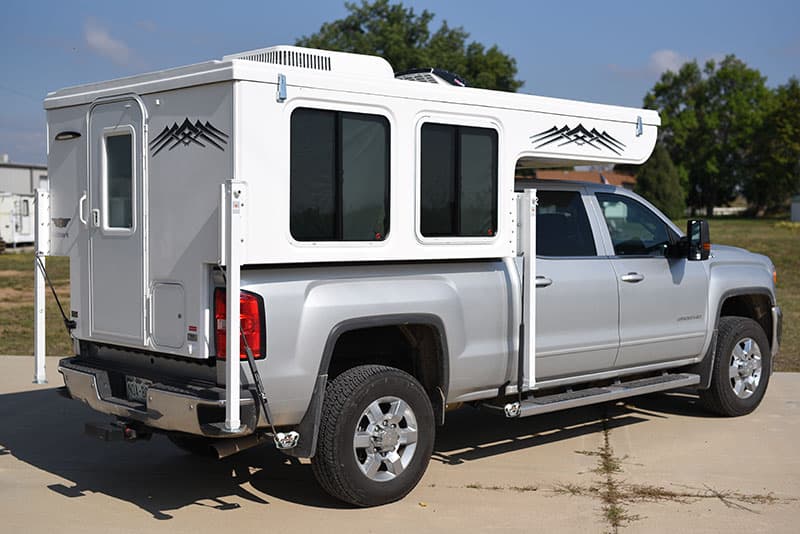 Allow me to state this another way.  The Milner was originally designed to provide off-ground camping comfort with the durability to survive the most rugged terrain Colorado's backcountry could offer.  In the years that followed, Hallmark has advanced the materials and components that make the camper, but never changed that essential formula.  You can add some modern pop-up features with their option menu, but the Milner remains a durable off-road machine.  Same as it ever was.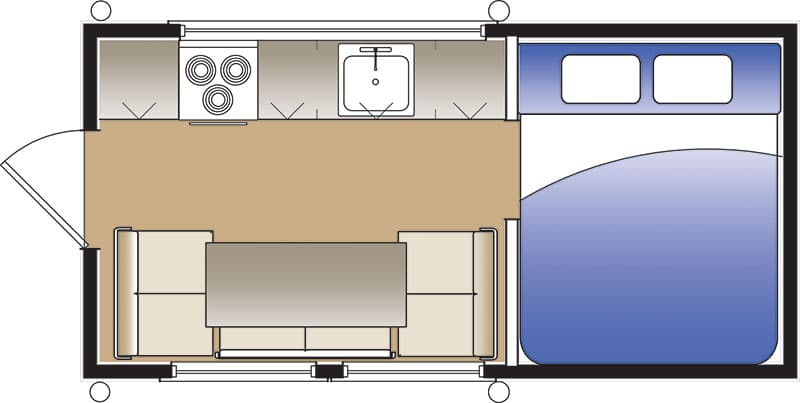 Floor Plan Evaluation
Immediately inside the rear entry door Hallmark has placed a small cabinet with pull-down door and switches for the interior lights.  After a spectacular sunset hike, it's good to know exactly where the interior light switches are and be able to reach them just inside the entry door.