In a magazine far, far away… Rebel mod makers have attacked cabover cabinetry and stolen the plans for the ultimate storage solution.  That's no mod, it's a sofa station!

Welcome to the October 2017 Super Cup Monthly Mod Contest.  Please review the following ten Medium Mods and vote for your favorite.  We will announce the winner next week.  If you'd like to enter mods into TCM's Monthly Mod Contest, click here.
Congrats to Kim Ragoza for winning this month's Mod Contest!
1. David Pellegrini, Evergreen, Colorado
Modified and Added Cabover Cabinets
2003 Dodge Ram 3500
2017 Cirrus 820
This effort focused on the bedroom portion of our Cirrus 820.  A couple of things drive us in many aspects of our life – efficiency and organization.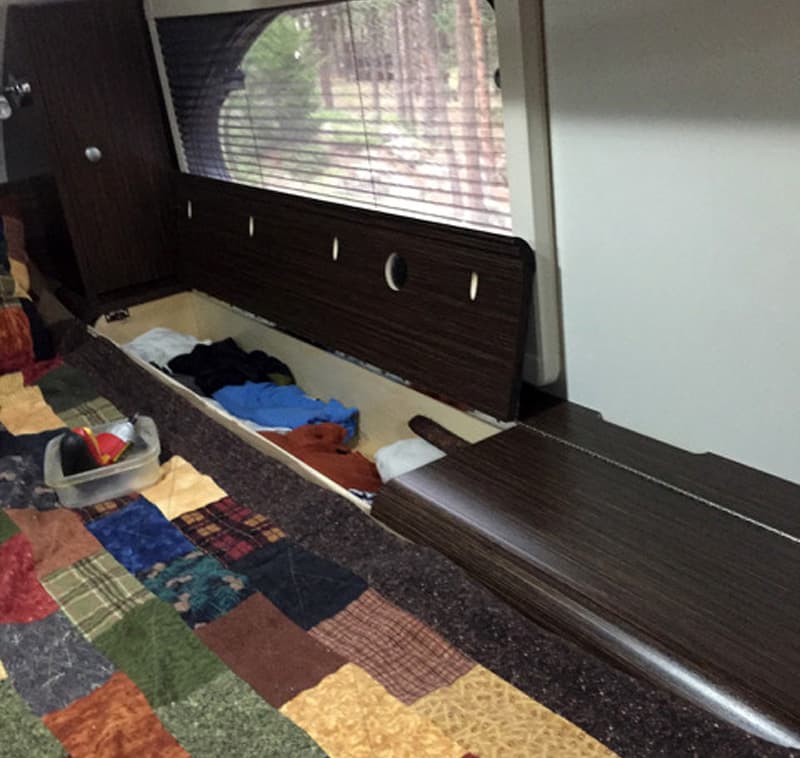 The first thing we wished to modify was the 60-inch long side board storage lids.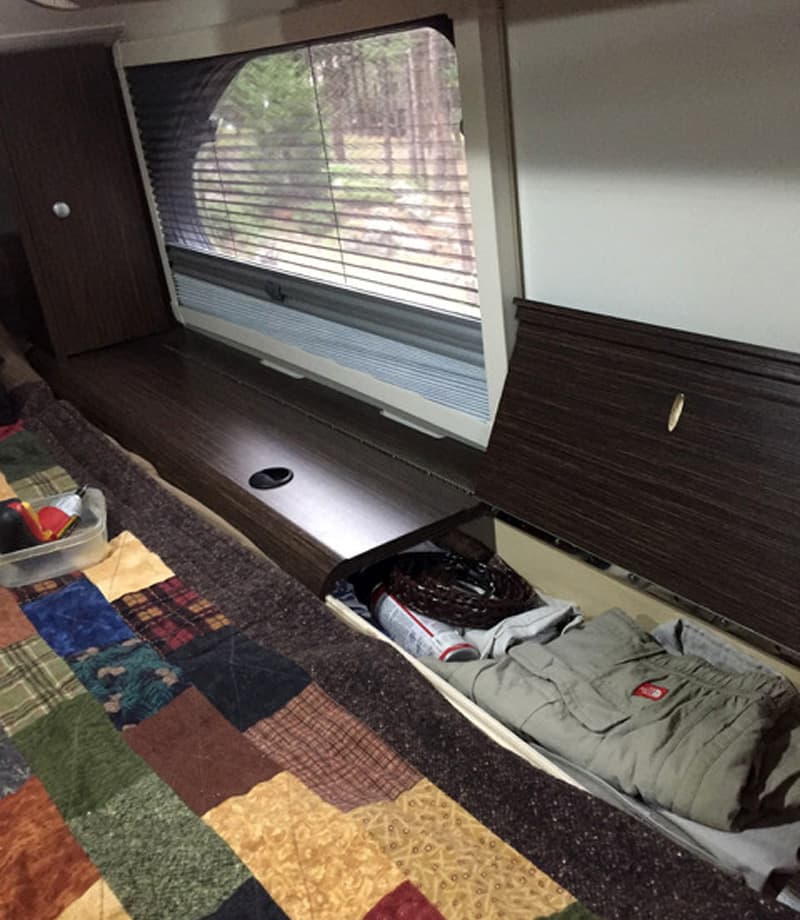 We were cautioned to lift from the factory installed cup handle very carefully as it was tasked with a significant amount of wood weight and the handles had broken on other rigs.  So, making two lifting lids was logical.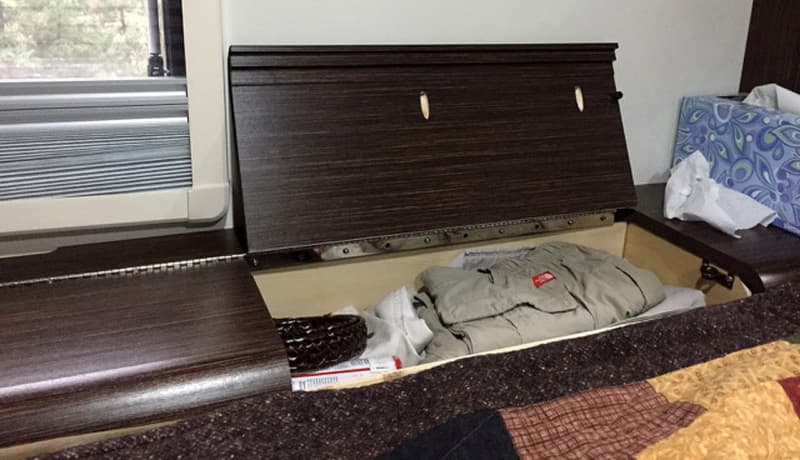 I cut both lids into a 40-inch / 20-inch combination.  My wife's side was further modified with a 3/4-inch divider to separate the spaces.  She will fabricate a foam base for her birding scope to rest there while traveling.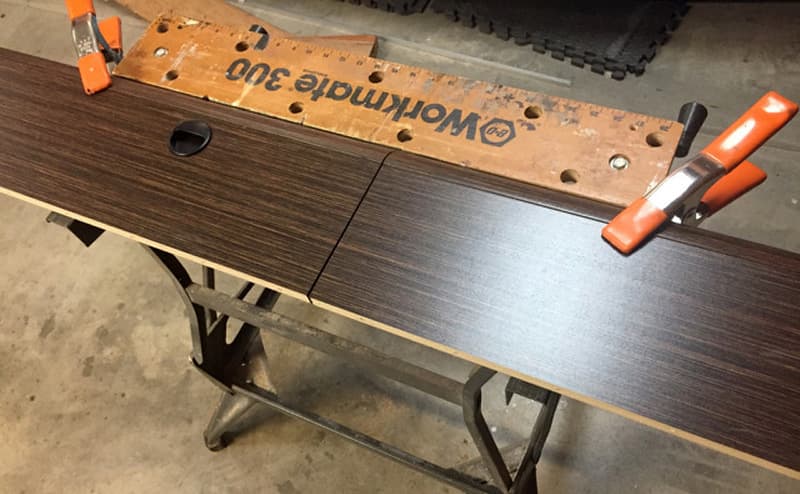 I had to remove the entire length of the piano hinges from the units and lids.  I cut the hinge on the lid side, leaving the box edge intact.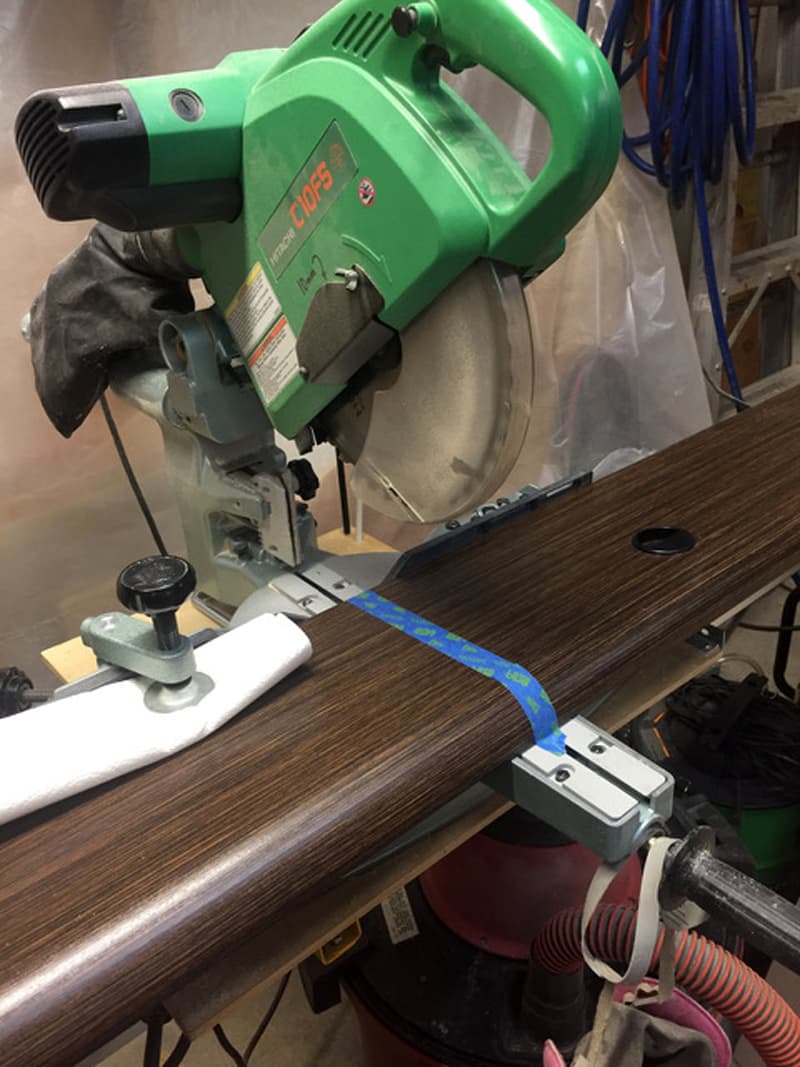 To prevent splintering, I taped the area to be cross cut on my compound miter saw.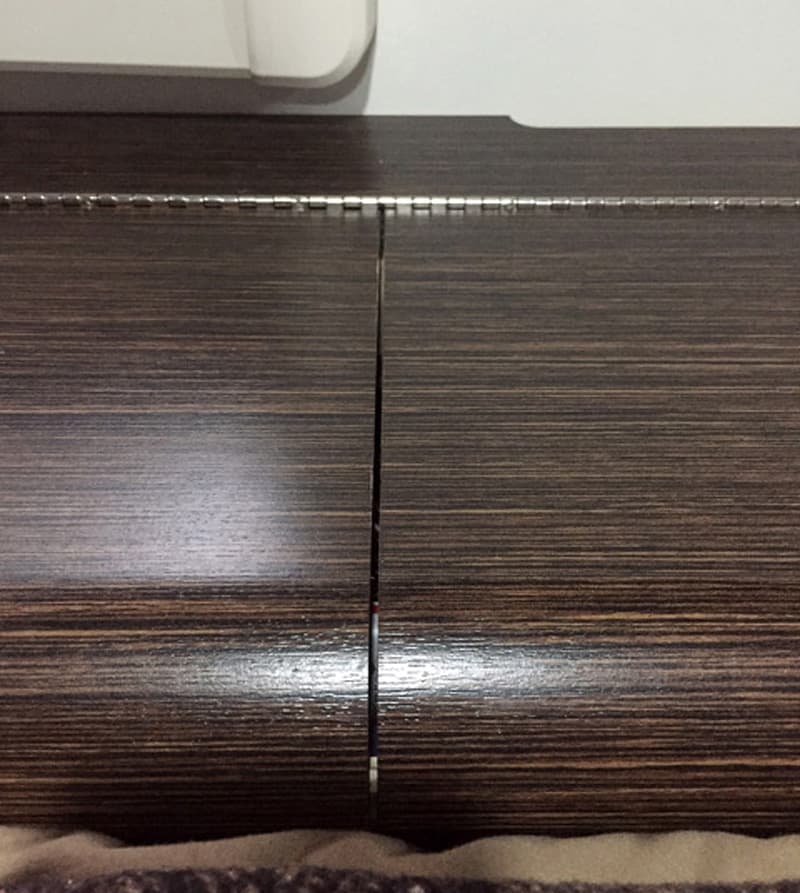 I used a thin kerf blade to minimize the gap it would create.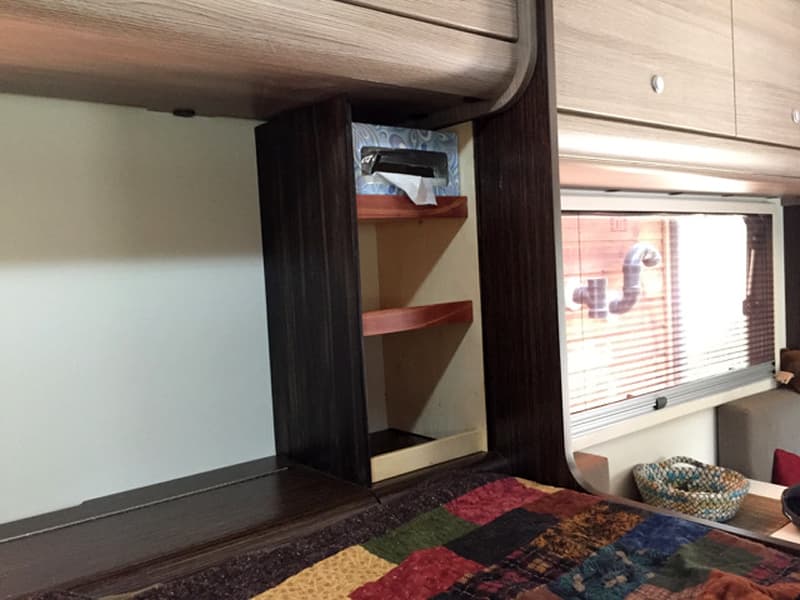 The second addition to the bedroom area is a small shelf system at the end of the side board on the passenger's side of the rig.  I made his addition to the passenger's side because the television took up the space on the driver's side.