See a Heki skylight replacement, extensive storage modifications, an intricate slide-out blocking system, and the world's first truck camper catio.  This Mod Contest is purrr-fect!

Welcome to the July 2017 Super Cup Monthly Mod Contest.  Please review the following ten Medium Mods and vote for your favorite.  We will announce the winner next week.  If you'd like to enter mods into TCM's Monthly Mod Contest, click here.
Click here to vote for your favorite 3 mods from this month's contest.
1. Wanda and Keith Webb, Columbus, Texas
Wardrobe Closet With Drawers
2007 Chevy 3500
2009 Lance 981
The entire cabover closet in our camper was devoted to hanging storage.  We don't carry a lot of hanging clothes, so the cabover closet was being underutilized.
We wanted to use more of this space and free up other areas in the camper.  To accomplish this, we came up with a sliding drawer area.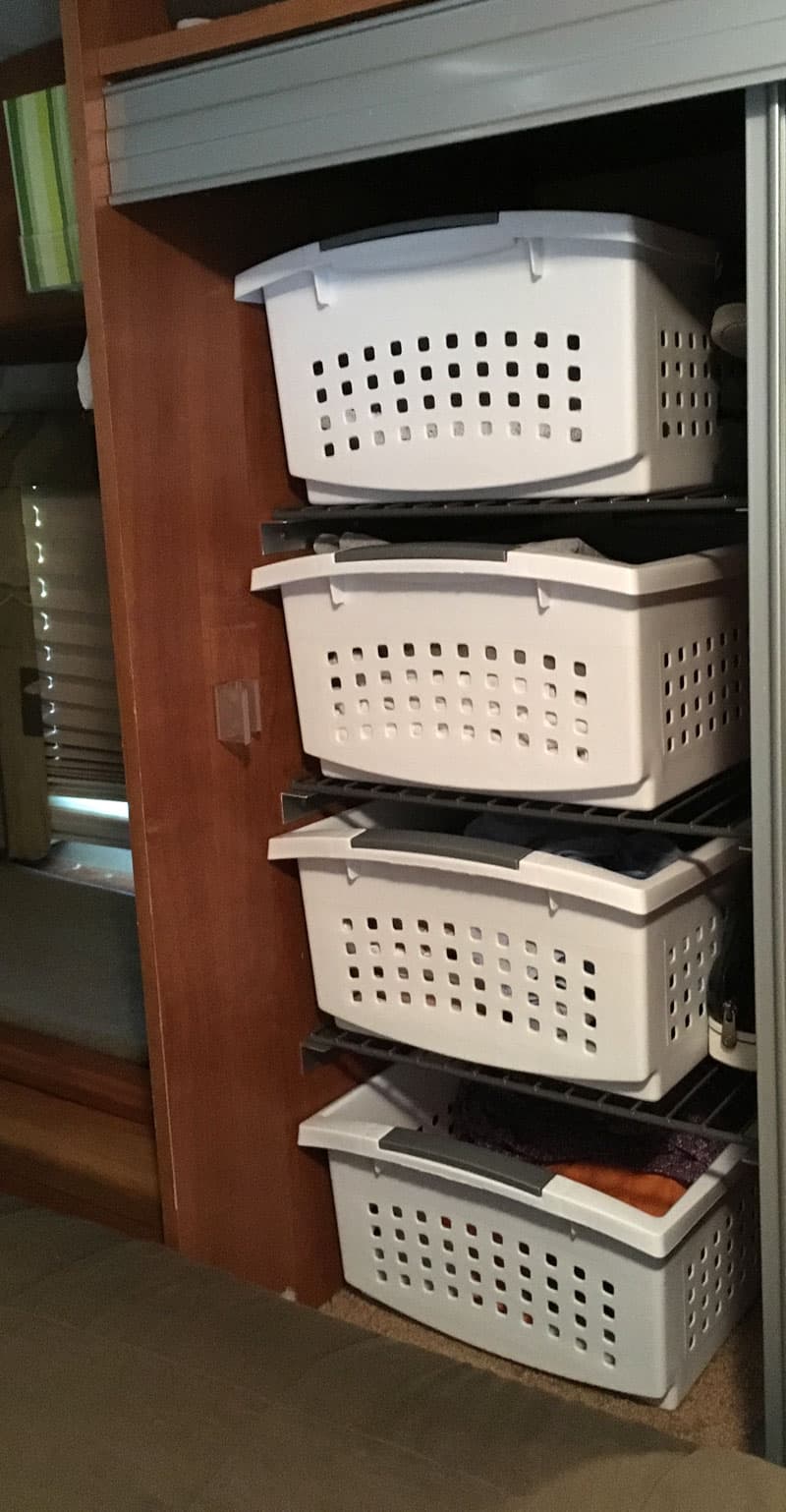 The goal was to take the existing closet and divide it into two areas; one for hanging clothes, and one for shelves that would allow for pull-out baskets.  Ideally, the drawers and baskets would be easily accessible.
We determined the dimensions of the closet selves by the dimensions of the baskets we selected.  After measuring the length, height, and depth of the available space, we started planning the rest of the project.
I started by removing the mirrored door of the wardrobe to make the area easier to access.  You could probably do this modification with the doors in place.  We also removed the clothes rod and hardware.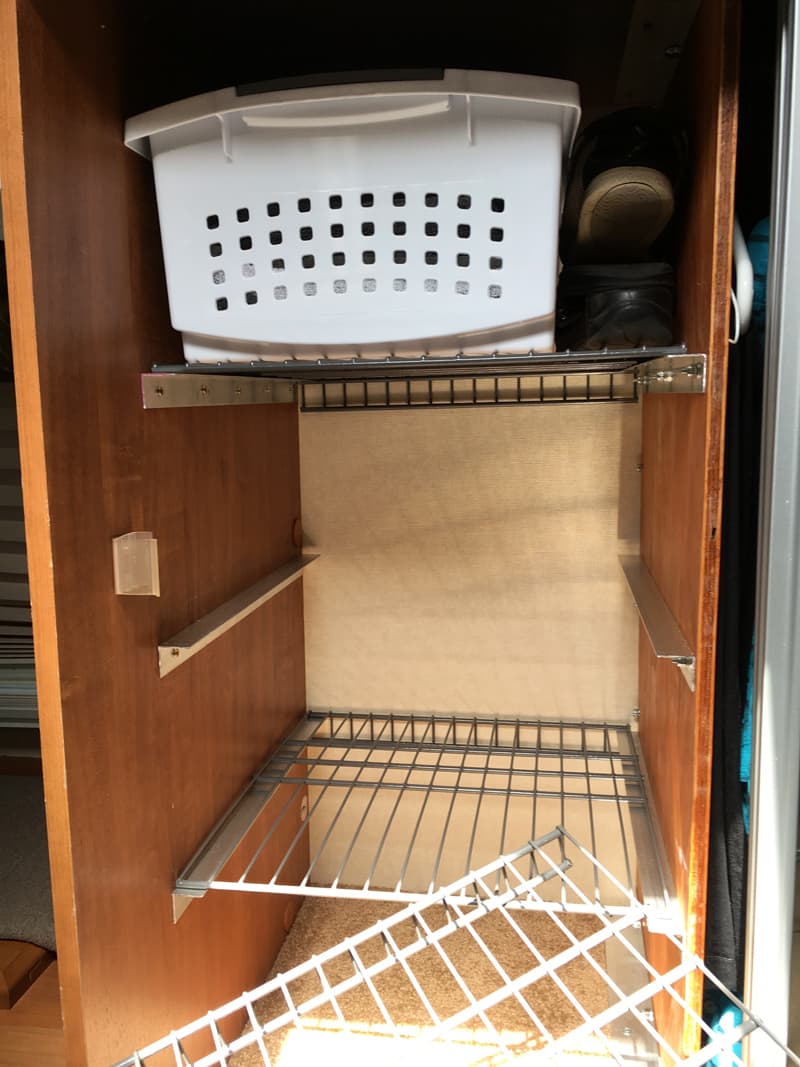 I used 3/8-inch plywood, however 1/2-inch plywood might have been a better option.  I used 1 1/4-inch x 1 1/4-inch, eighth-inch thick aluminum angle.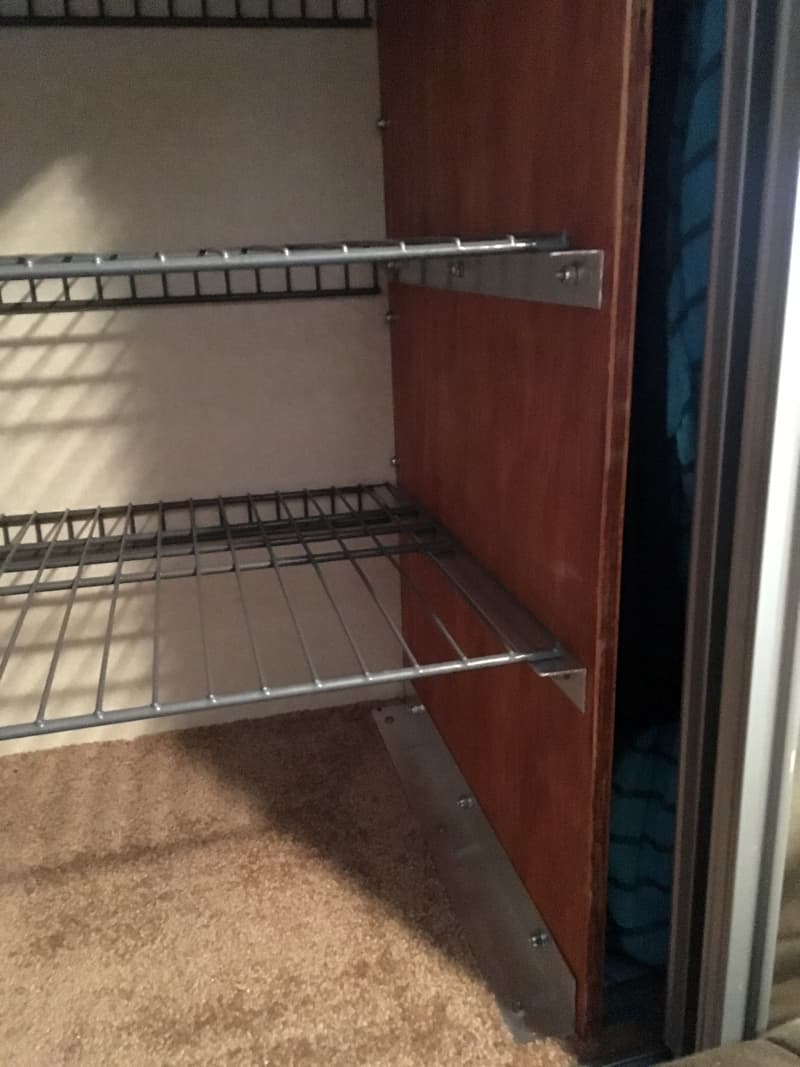 I cut the aluminum angles and used two at the bottom to fasten the wall to the floor, and two at the top to fasten to the top of the closet.  I used another aluminum angle to fasten to the back of the closet.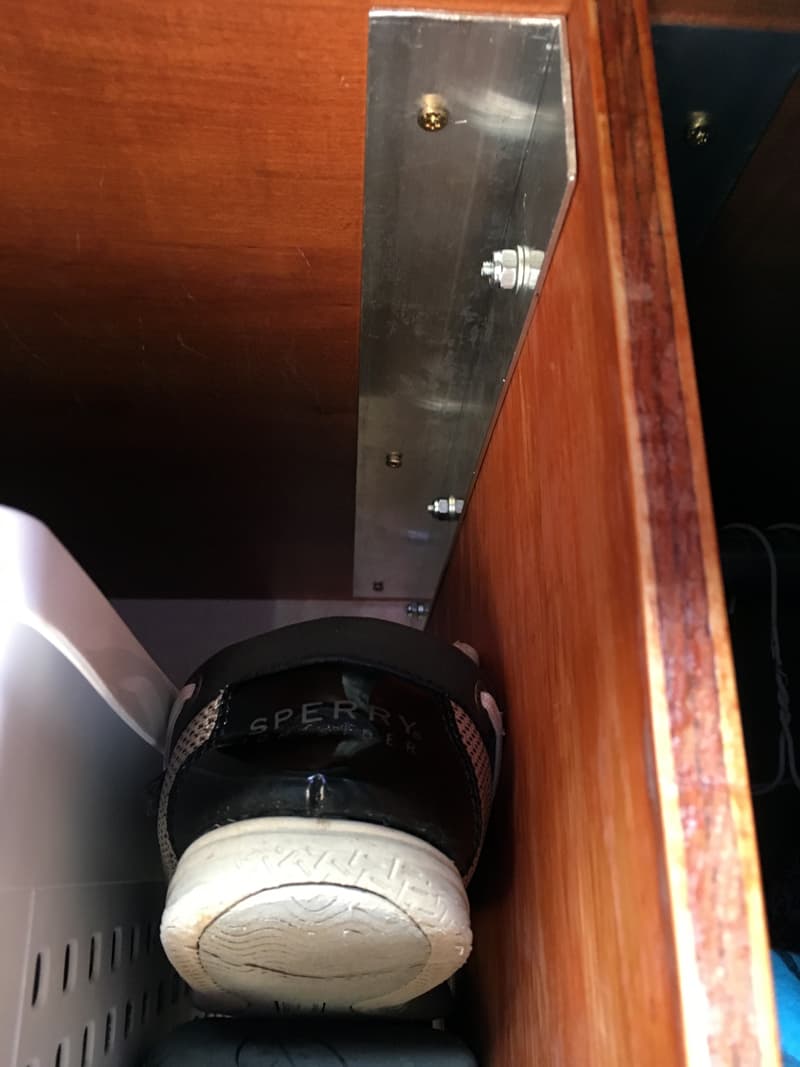 I then loosely placed all of the aluminum angles so I could fit them all in.  I would tighten them after the install was further along.  The aluminum angles are for the wire racks to sit on.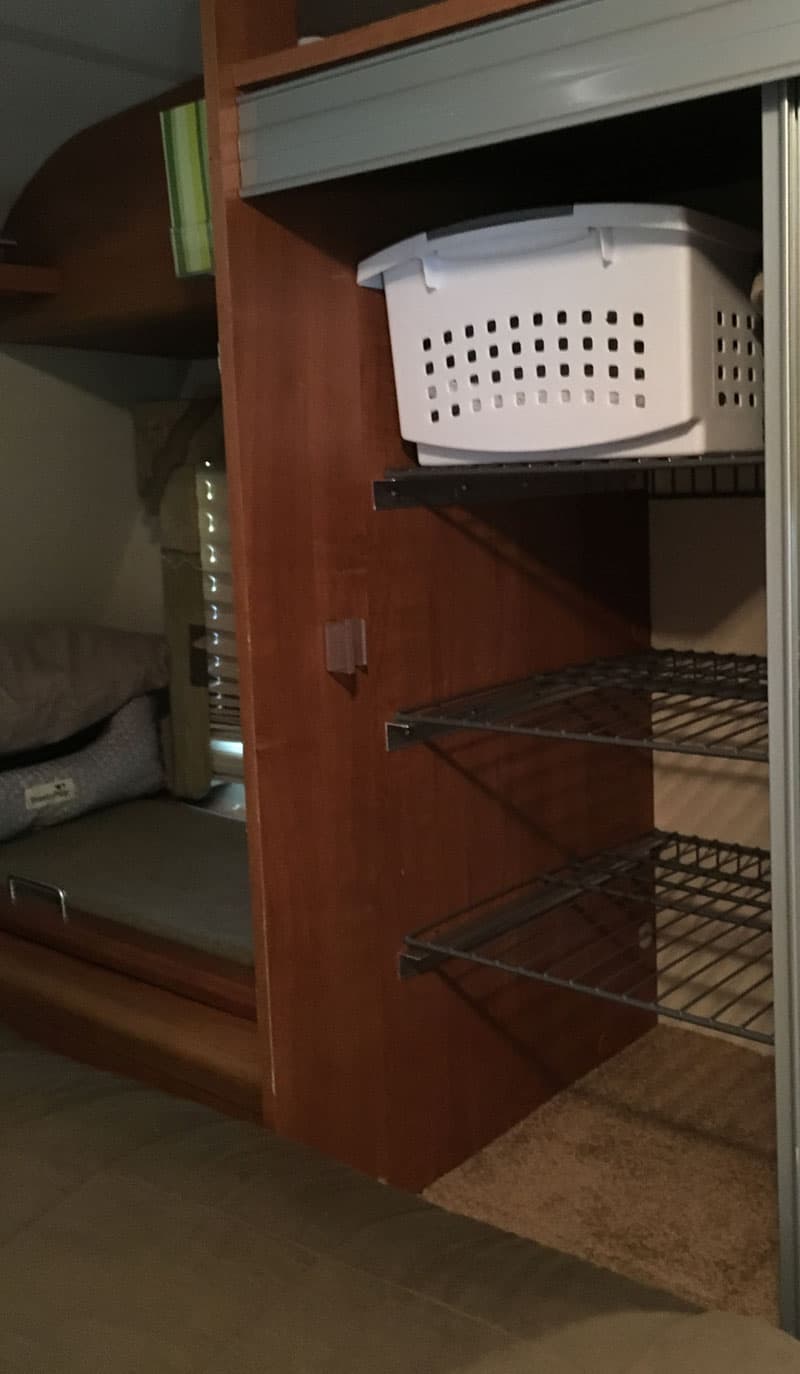 I cut the angle aluminum 2-inches shorter than I needed.  This left a 1/2-inch gap to allow for the lip of the wire rack.  This also keeps the wire rack from moving, and makes the drawers easier to remove.
Next I installed the wire shelving.  I cut the wire shelving to the needed width.  Home Depot had it in the proper depth already.  The wire shelving had plenty of strength and stability.