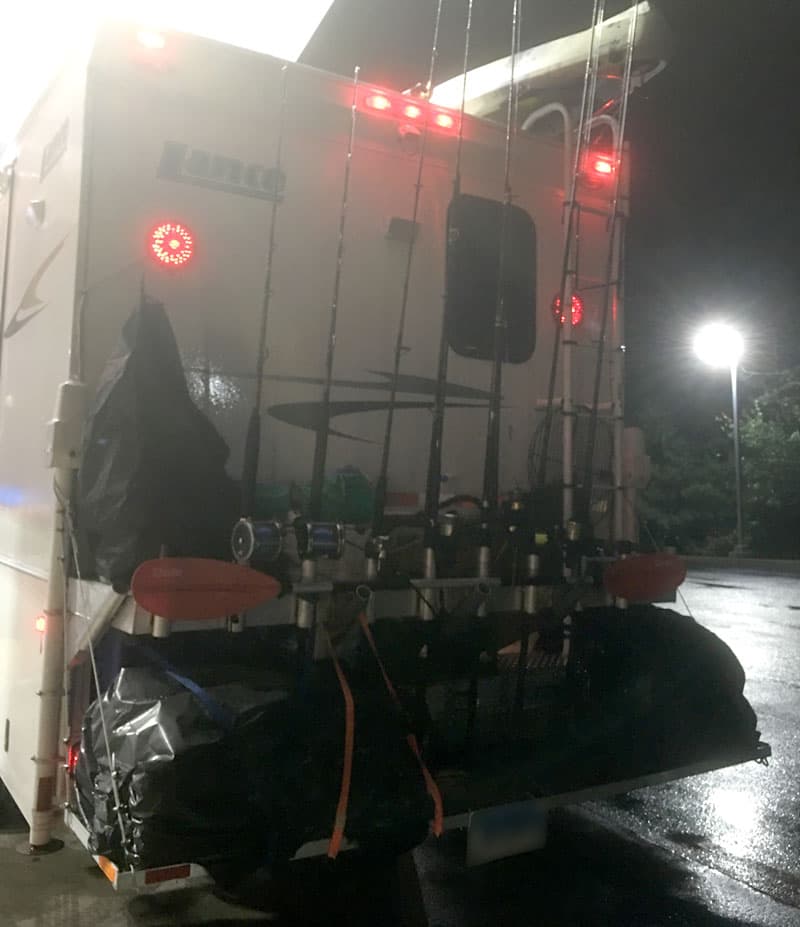 We use a spider-web bungee to help secure various items after strapping things down.  We even added a spot on the back porch-rack for relocating the truck license plate, and we included stick-on reflectors for added safety.
The porch-rack has worked out great!  We never give up on trying to find ways to continuously improve our beach camping and fishing trip process.  We are always brainstorming what else can we do next.  That is part of the fun for us!
It took me fifteen hours to complete this modification and cost me $450-$500.  In my opinion, the skill level of this modification is hard.
Click here to vote for your favorite December Super Cup modification.
Disclaimer: The modifications above are submitted by Truck Camper Magazine readers. It is your responsibility to make sure that any do-it-yourself modification project you undertake is safe, effective, and legal for your situation.
Enter Your Mods Now!
If you'd like to enter mods into TCM's Monthly Mod Contest, click here. You can enter as many mods as you want, at any time. Good luck mod makers!
First ← Previous ... 5 6 7 Last Read Entire Article