In the largest of the storage cavities, 4-inch ABS piping was installed for grey water storage from the shower. I managed to add about 14 gallons of grey storage, which is plenty for two quick showers. The remaining cavities are for dirty item storage.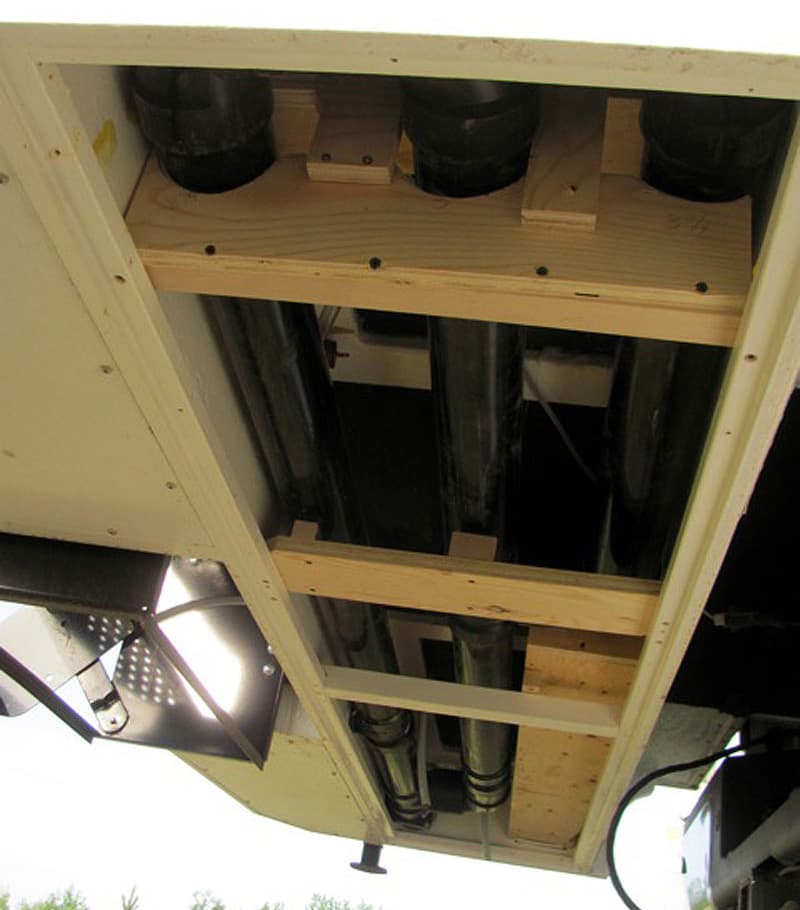 Above: 4″ ABS pipes for grey storage for the shower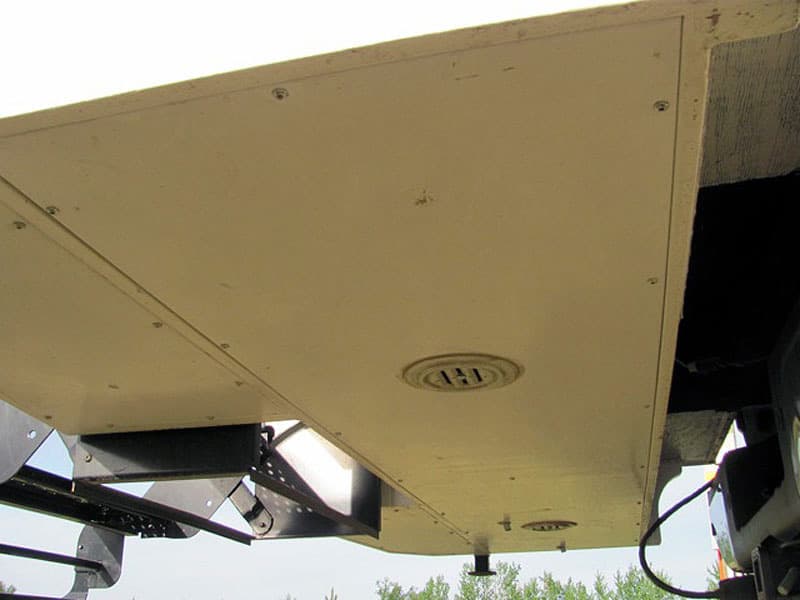 Above: Under side is closed in, but removable with vents
The unit is made of exterior spruce plywood. All construction assembly was made with fasteners and waterproof adhesives.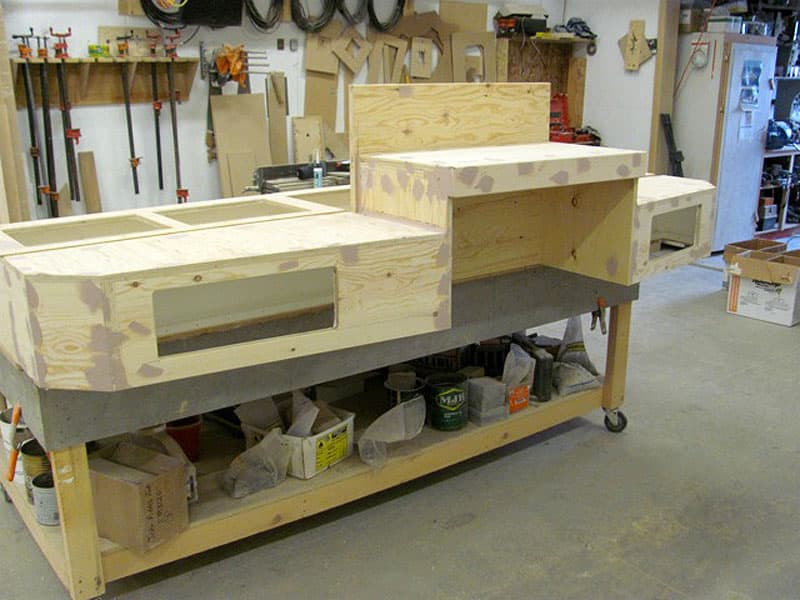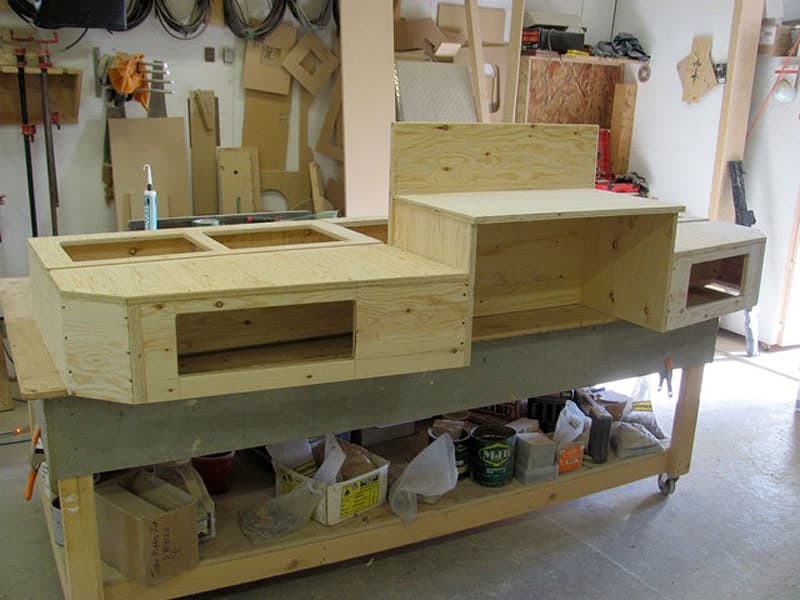 Before any paint was applied, the entire unit was coated with two coats of thickened fiberglass resin, hopefully to stabilize the wood work before the final finish of a few coats of marine enamel.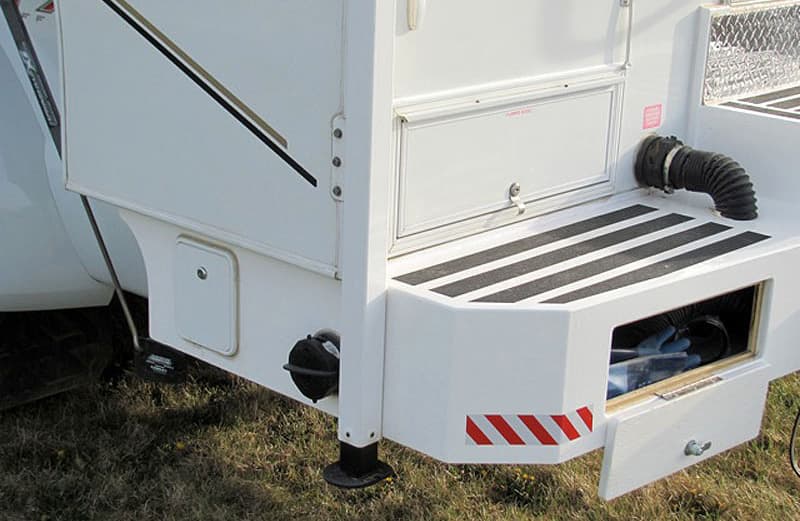 Above: Driver's side dump and sewer pipe storage
The entire unit was bolted to framing under the camper, sealed with caulk, and non-slip tape was applied to horizontal surfaces.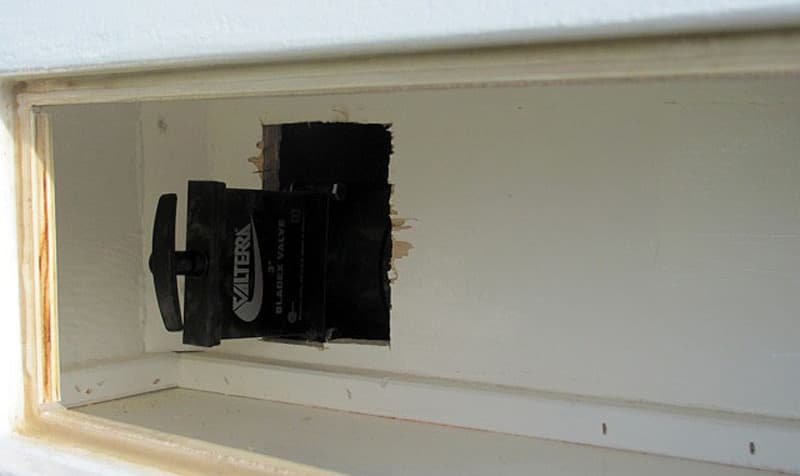 Above: Final dump gate valve on driver's side
Previously, the camper had a rear facing dump outlet.  It now dumps from the side with a gate valve I installed.  It's accessed through one of the small rear storage compartments.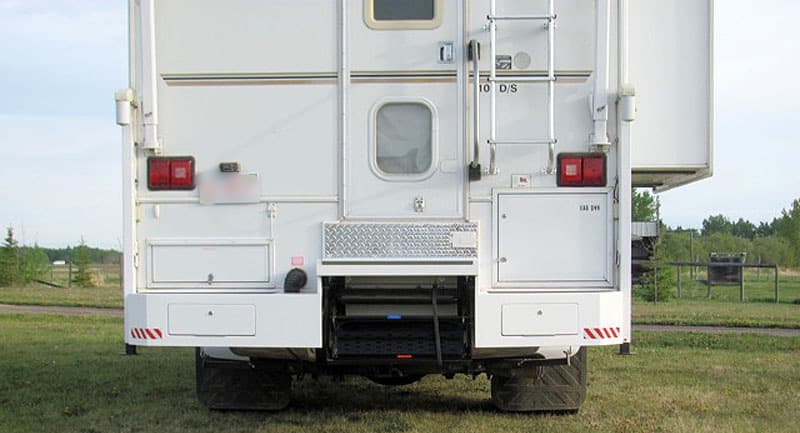 Above: Installed high enough for hitch extension if ever needed
We have been on two trips so far since the modification and are very pleased to say we are very happy with the results. Stopping and having quick access to the camper is no hassle. We no longer have any surprises in the shower.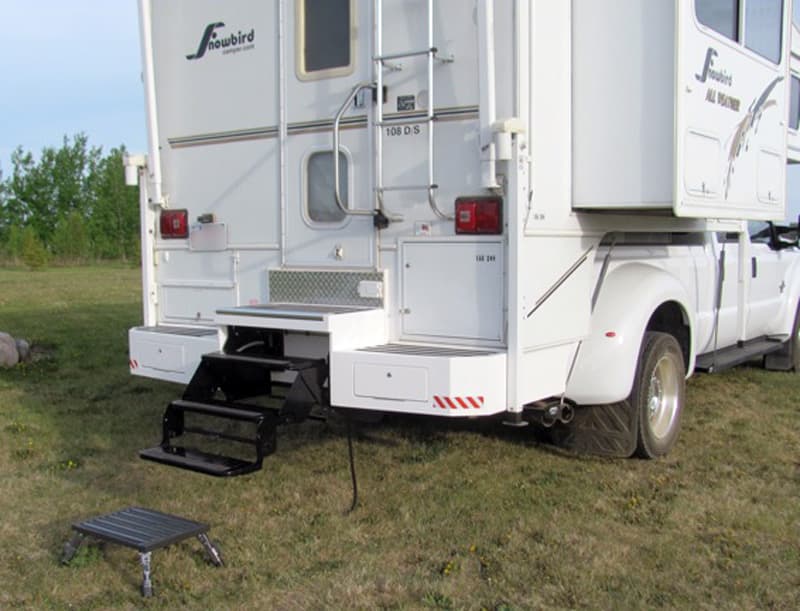 Having extra storage has made the camper just what we were looking for. Also, the new basement storage is low. Heavy items (we are rock hounds) can be stored in this area with out adversely effecting the way the truck camper handles.
First ← Previous 1 2 3 ... Next → Last Read Entire Article