Welcome to the second entry in October's Medium Mod Contest.  One Medium Mod will be published in every Email Alert in October.  At the end of the month, we'll hold a reader vote to determine October's winner.  Click here for information about the 2020 Mod Contest, including how to enter.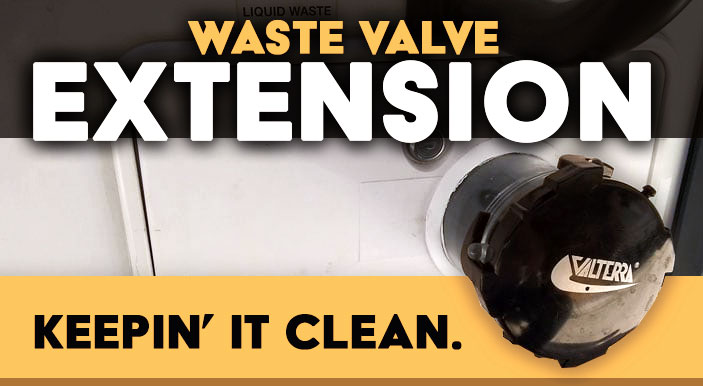 Terry Fleming, Scottsdale, Arizona
Waste Valve Extension
1999 Ford F-250
2019 Adventurer 80RB
We purchased our 2019 Adventurer 80RB two years ago and are happy with our purchase. However, we have not found a way to empty the waste tanks without a small amount of liquid finding its way inside the camper's access area when the cap is first removed.
It also happens when making the switch from the sewer hose back to the cap. The spill must be mopped up twice with each emptying. Eventually, this problem would have caused rot and odor. Because the termination cap was almost touching the door, our options were limited.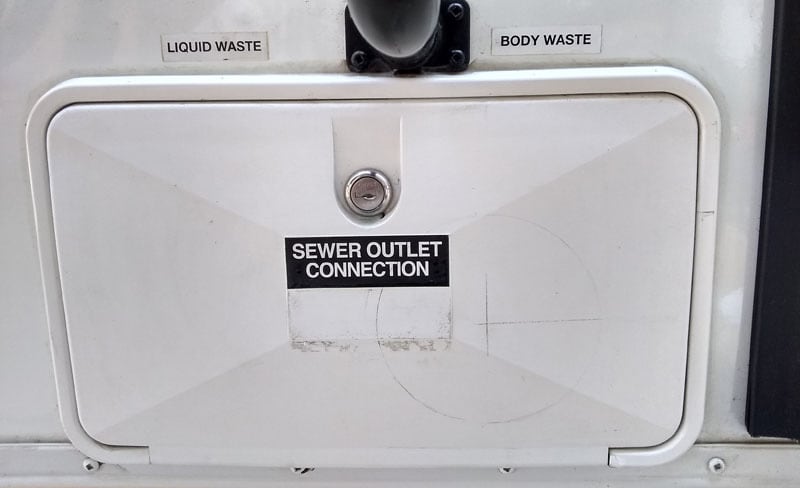 My solution was to extend the end of the pipe so that any spill would fall to the ground and not inside the waste valve access area. I used a Camco Sewer Hose Adapter to extend the pipe. Naturally, the door could no longer close. The access door was cut into two sections.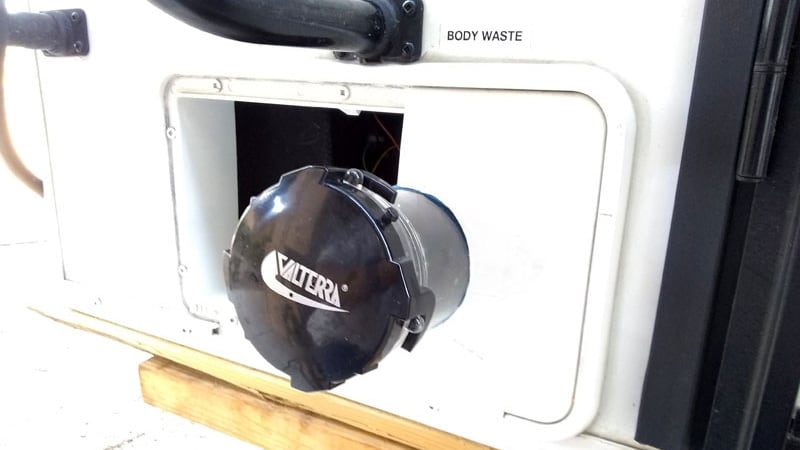 The right side was permanently affixed while the left was held in place using strong magnets. The lock is no longer functional.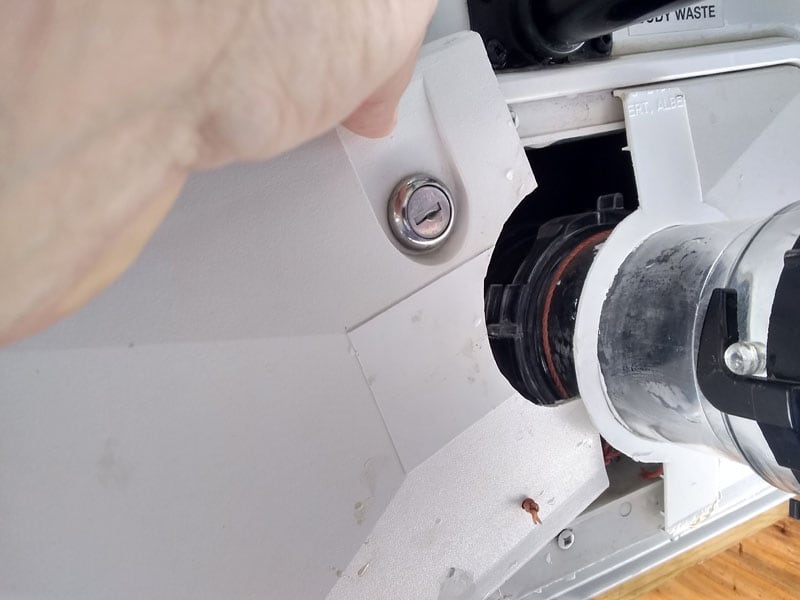 I cut a ring out of a laundry bucket lid to cover and seal the gaps and epoxied it on the right side only. The color is a very good match.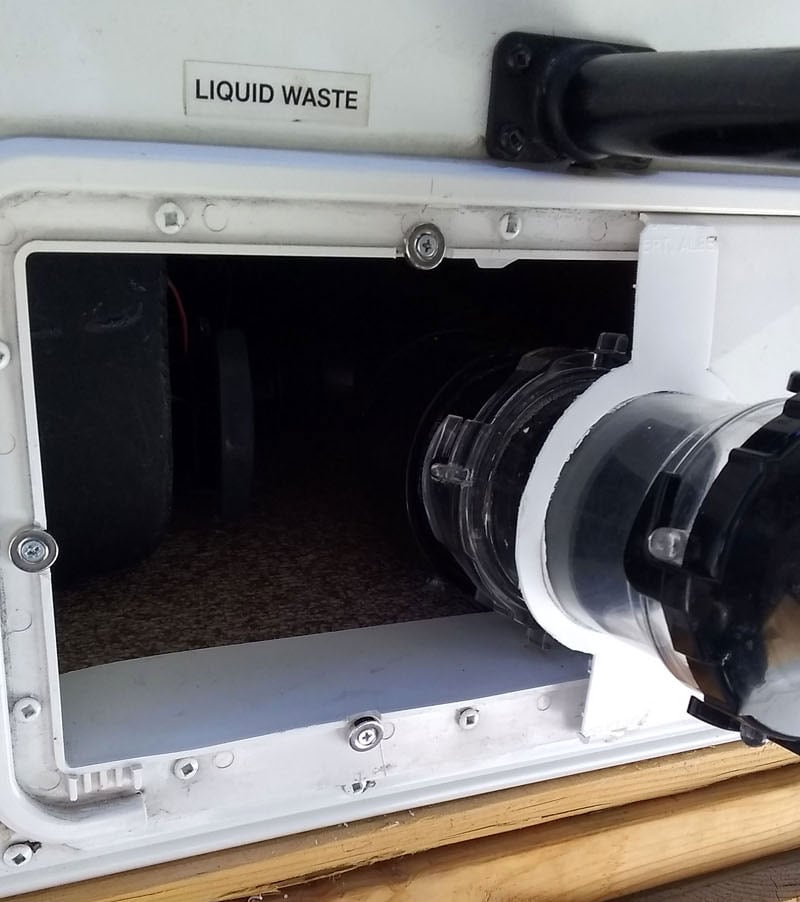 Last, I added a string so that the left side can hang down out the way when emptying the tanks. The access is located under the ladder so it is somewhat protected from damage.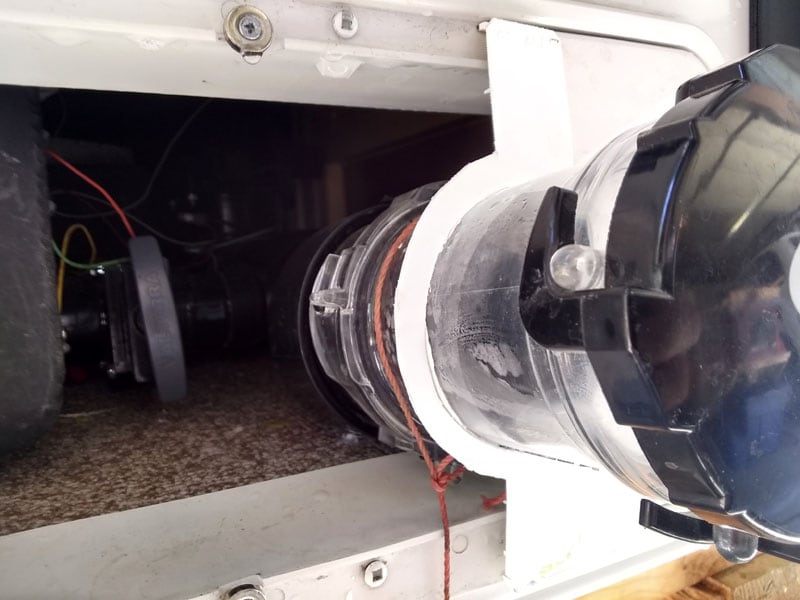 I still have full access to the waste tank valves when the left side cover is removed. The Camco Sewer Hose Adapter is clear polycarbonate so I can see when the tanks are empty. Also, now that the termination point is exposed, removing the bayonet cap and sewer hoses are much easier. I can get my entire hand around the cap.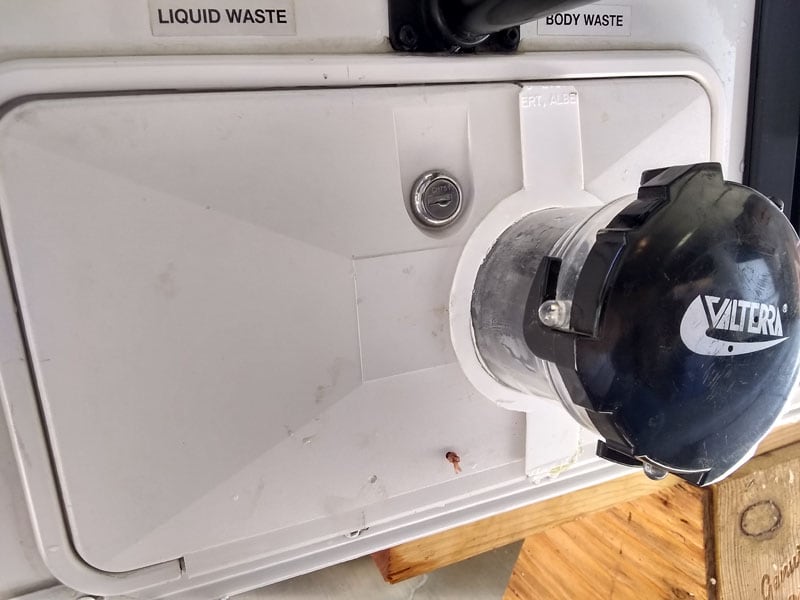 It took three hours to complete this modification and cost $11. I had the magnets and the epoxy already.  In my opinion, the skill level of this modification is easy.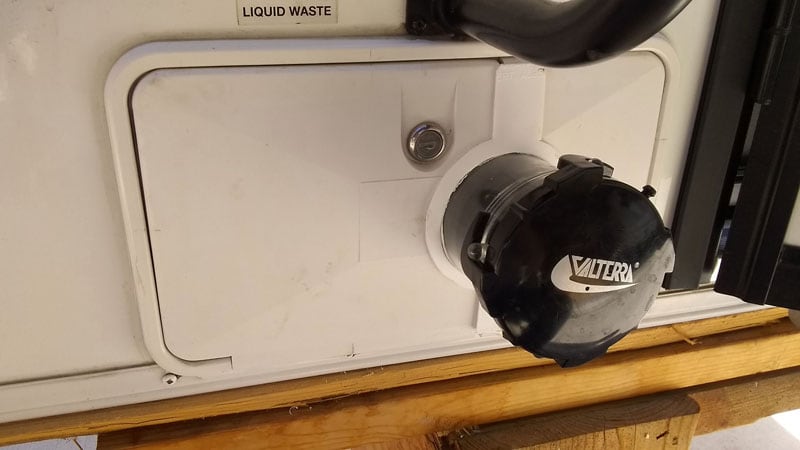 Disclaimer: The modifications above are submitted by Truck Camper Magazine readers. It is your responsibility to make sure that any do-it-yourself modification project you undertake is safe, effective, and legal for your situation.
Enter Your Mods Now!
If you'd like to enter a modification you've done on your truck camper, click here. You can enter as many mods as you want, at any time.  Good luck mod makers!