Welcome to the fifth entry in March's Medium Mod Contest.  One Medium Mod will be published in every Email Alert in March.  At the end of the month, we'll hold a reader vote to determine March's winner.  Click here for information about the 2023 Mod Contest, including how to enter.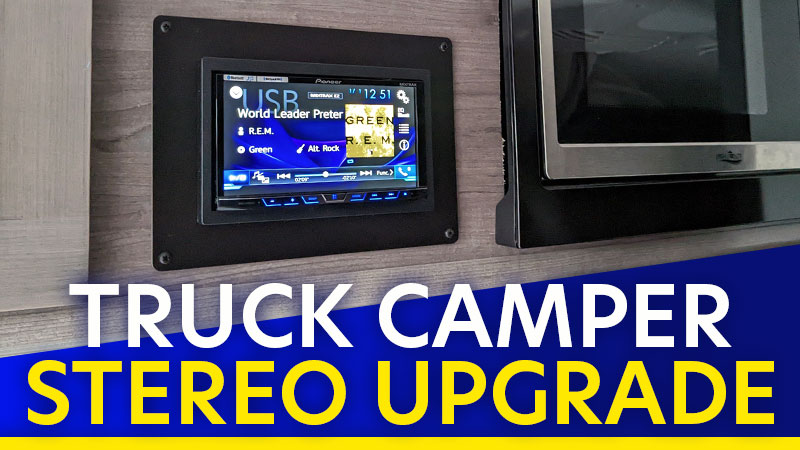 Donna Lloyd, Tampa, Florida
Truck Camper Stereo Upgrade
2021 Ram 2500
2021 Lance 825
I wanted a touch screen, CD/DVD player, better sound, and Sirius XM.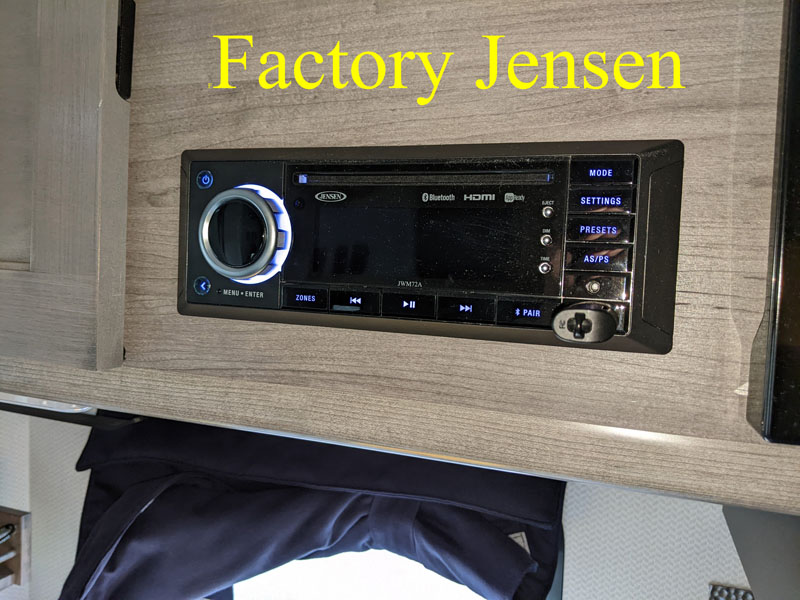 After removing the Jensen, I organized the wires. They were labeled, but I double-checked them and added my own labels.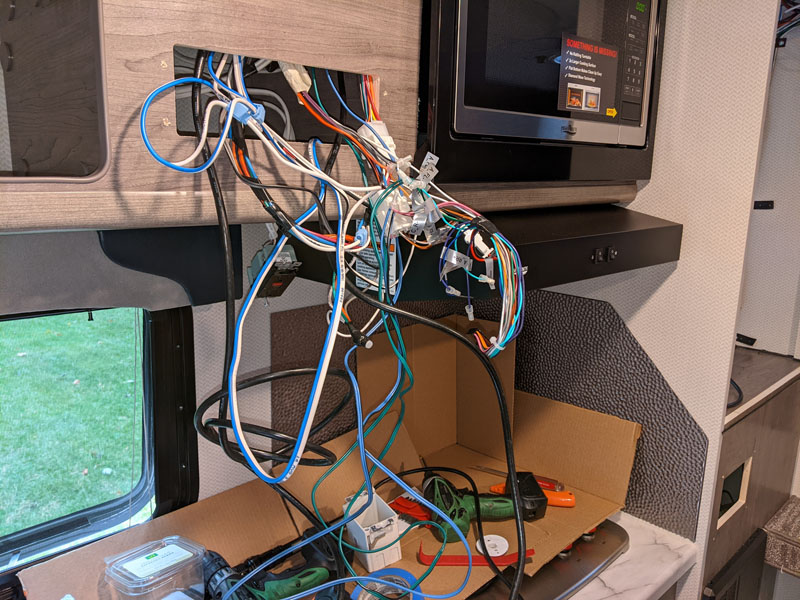 My OEM Jensen had zone A (dinette), B (cabover), and C (outside). Last year, I removed the zone C speakers. This left four speakers which worked well with this Pioneer.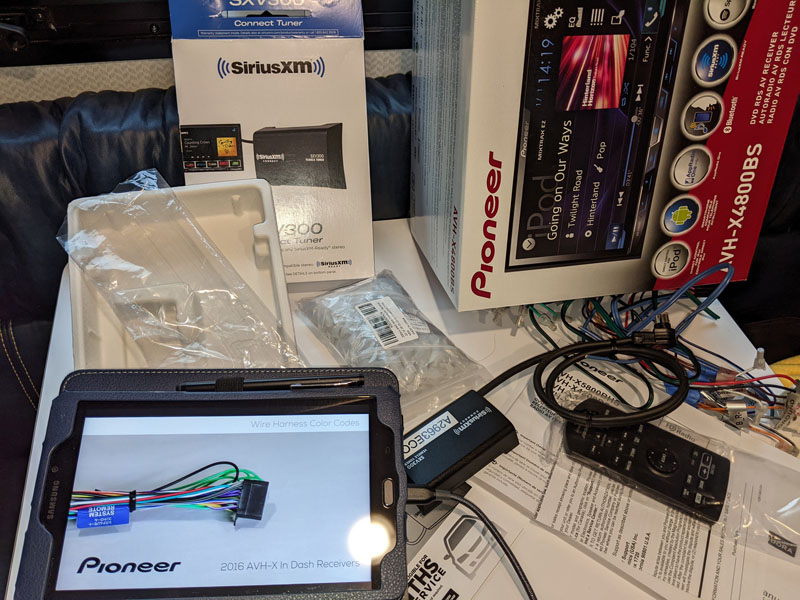 I used WAGO 221-412 Lever-Nuts to test the unit and speakers before butt connecting the Pioneer harness to the Lance. My Lance speaker wires were 14 AWG and my new Rockford Fosgate speakers required POS (0.187″) and NEG (0.110″) female spade quick connects.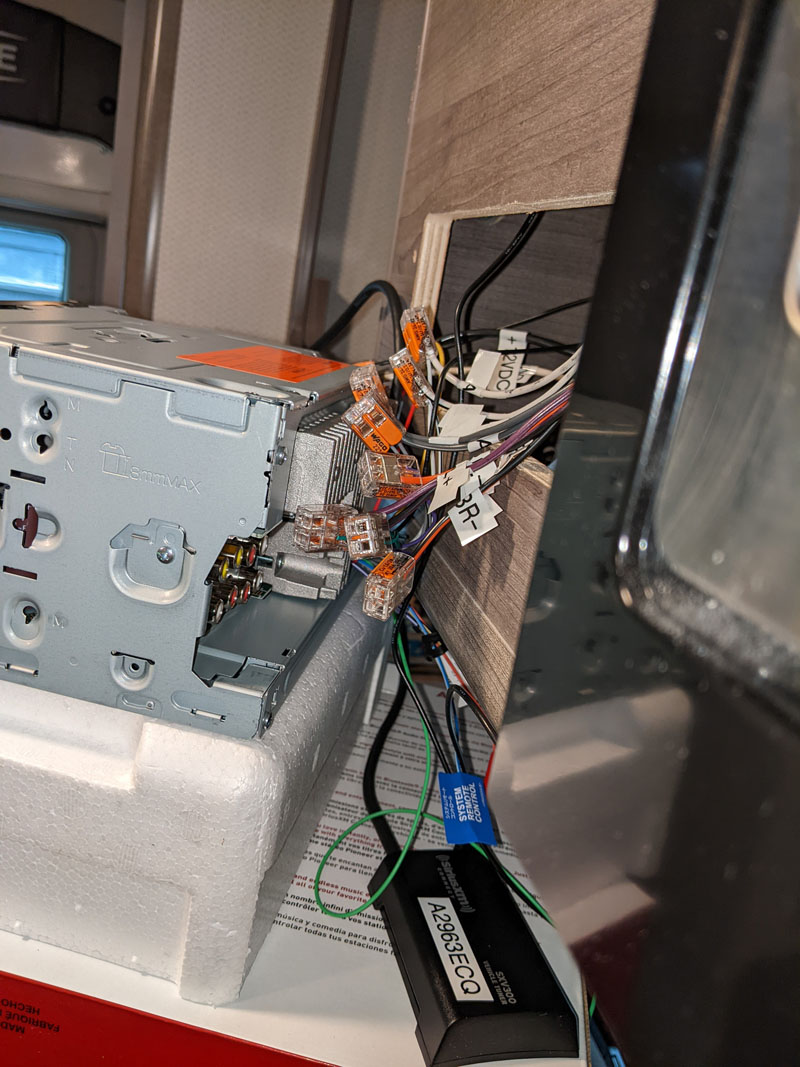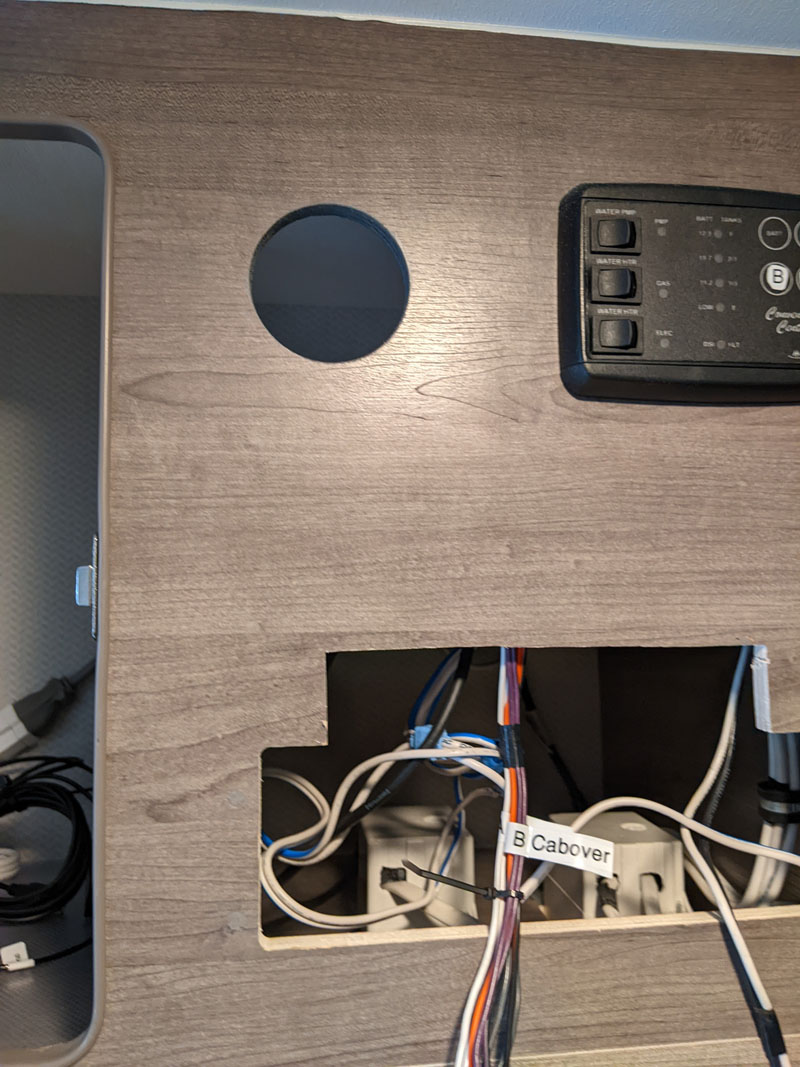 I traced the new cage and cut the wood to fit. I used a file to fine-tune it for a tight fit. I ordered a custom matte black frame versus making my own.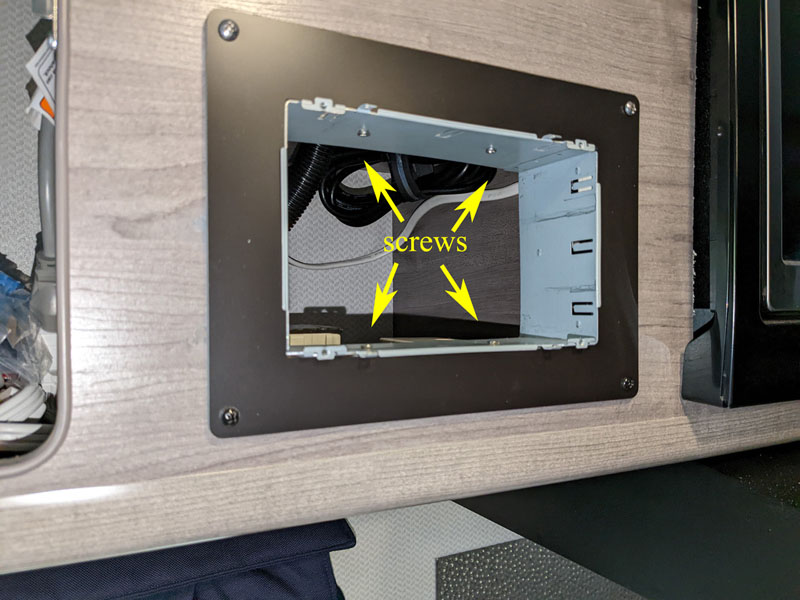 My son reinforced the wall and floor to support the cage.
The unit pulls some amps when powered off, so I added an on/off switch. I also added a wall-mount USB for AUX input.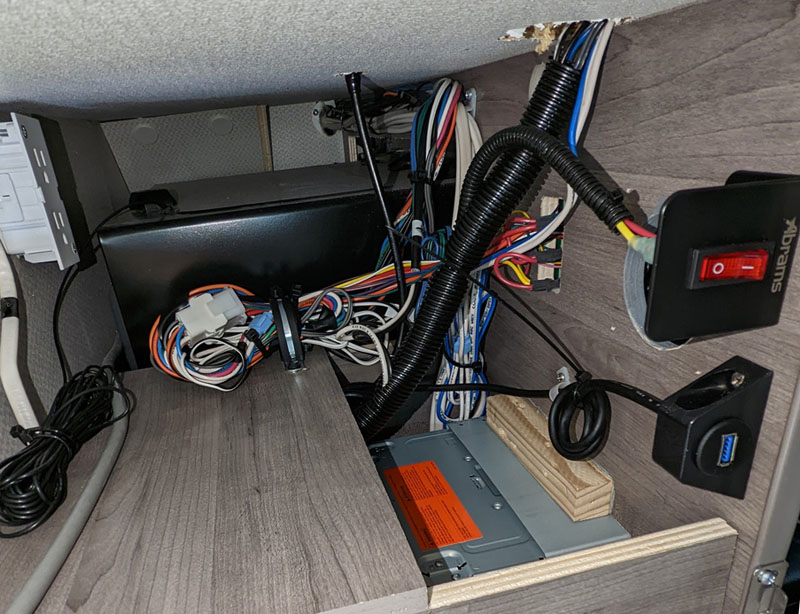 My receiver plays DVDs, so I installed a Microbypass to trick the unit into thinking the parking brake is on so I can watch DVDs.
Depthwise the Lance speaker cutout is less than 1-inch. Most speakers are 2-inches or more in-depth. I found 1-inch spacers on eBay and shallow Rockford Fosgates which fit the 1-inch spacers and original screw holes perfectly.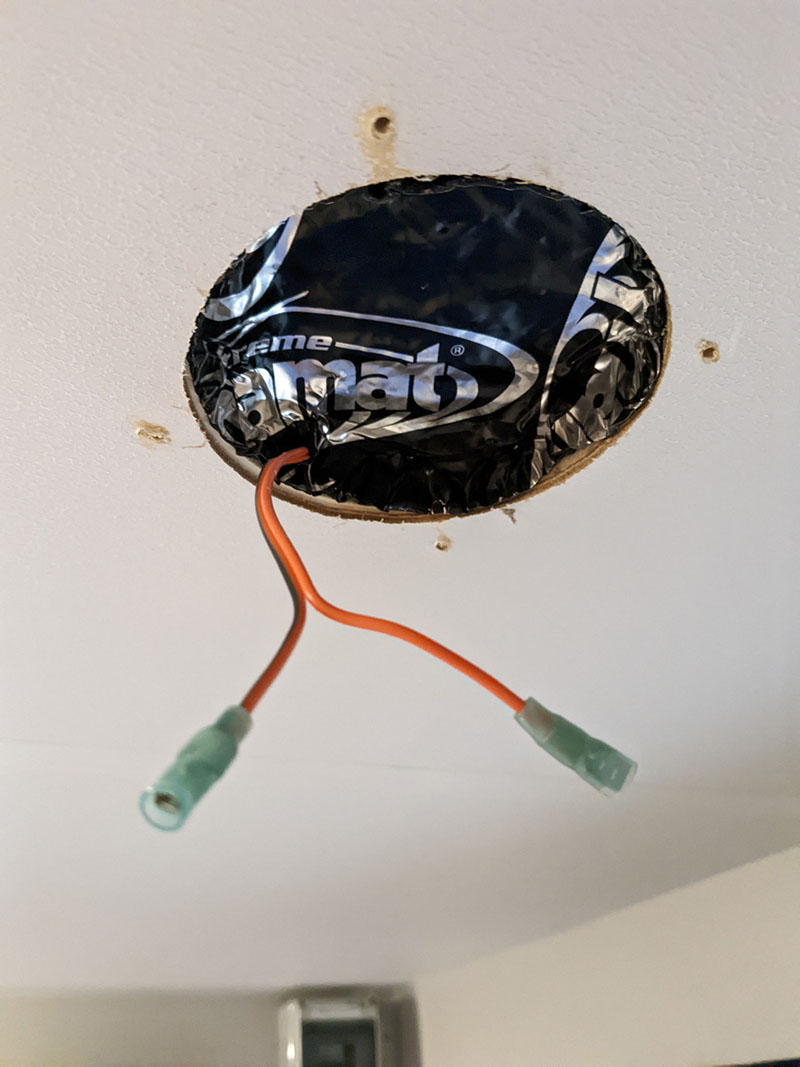 I lined the speaker holes with Dynamat. I used black Testors model paint to cover all visible screws.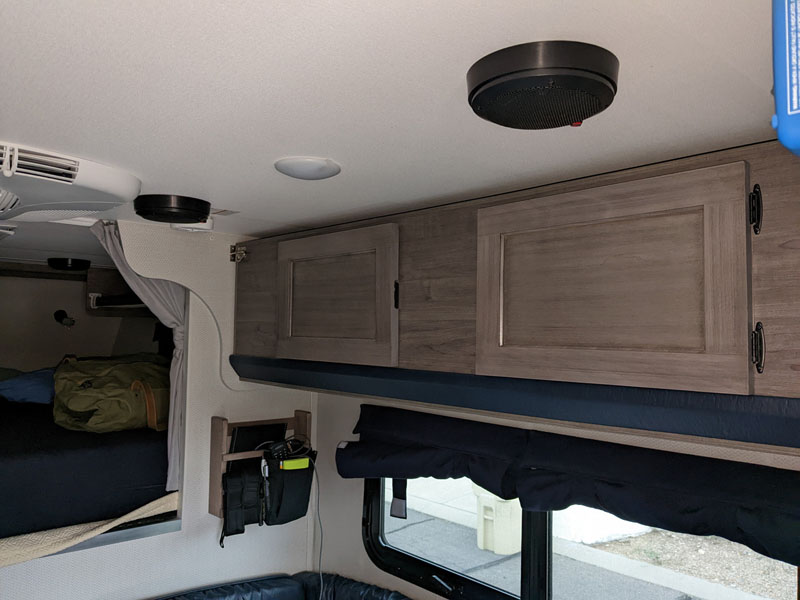 In the pro column, the Pioneer has a beautiful touchscreen, a built-in DVD player, Bluetooth and USB input, SIRIUS XM tuner and, together with the new speakers, much better sound. In the con column, I lost Zone C (outside), but I could use a Bluetooth speaker or open the windows. I also lost the Jensen DVD output to the cabover television, but I can play DVDs on the Pioneer. Overall, I love the new stereo system.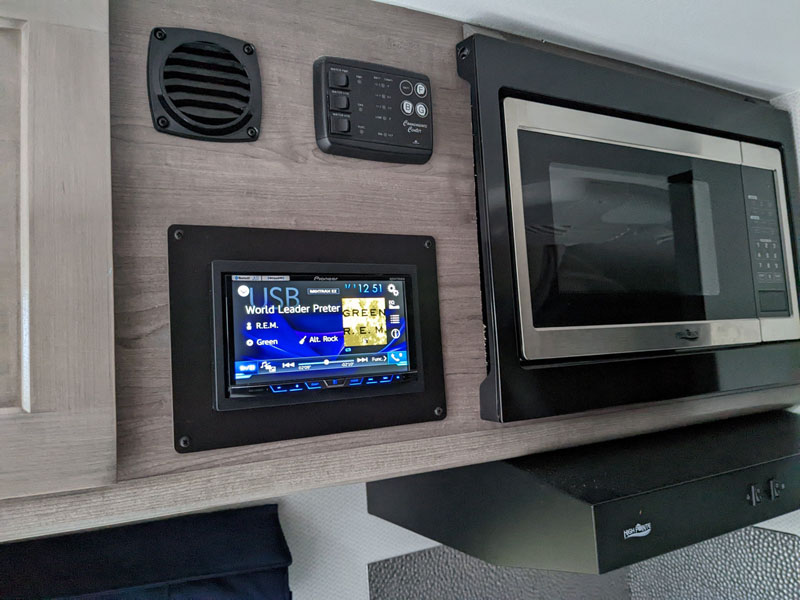 Here is a breakdown of the cost:
$350 Pioneer AVHX4800BS (Amazon)
$18 MicroBypass (eBay seller microbypass1)
$140 (4) Rockford Fosgate R1525X2 5.25″speakers (Amazon)
$40 Pioneer ADT-VA133 cage (Abt.com)
$102 custom switch panel (newwiremarine.com)
$16 Five Oceans Louvered 3″ Vent (Amazon)
$40 Sirius XM tuner (Amazon)
$15 (2) WAGO 221-412 Lever-Nuts (Amazon)
$10 spade connectors (Amazon)
$11 on/off switch (Amazon)
$8 USB AUX Flush Panel Mount (Amazon)
$10 (4) Black 1″ Spacer JSP Manufacturing® MPN: CP-SP-5.25-Black (eBay seller zachmfg)
It took me 40 hours to complete this modification and cost me $760.  In my opinion, the skill level of this modification is medium.
Disclaimer: The modifications above are submitted by Truck Camper Magazine readers. It is your responsibility to make sure that any do-it-yourself modification project you undertake is safe, effective, and legal for your situation.
Enter Your Mods Now!
If you'd like to enter a modification you've done on your truck camper, click here. You can enter as many mods as you want, at any time.  Good luck mod makers!