Welcome to the second entry in March's Mini Mod Contest.  One Mini Mod will be published in every Email Alert in March.  At the end of the month we'll hold a reader vote to determine March's winner.  Click here for information about the 2020 Mod Squad Contest, including how to enter.
Janina and Joerg Walzenbach, St. Ingbert, Germany
Trash Drawer Under Kitchen Sink
2014 Ford F-350
2017 Northstar Arrow
As you have stated in Truck Camper Magazine before, most campers come without a trash can.  We installed a trash can in the cabinet underneath the kitchen sink.  It is in the the space above the water tank of our Northstar Arrow.
First, we needed to determine the available cabinet space.  A number of installations limit the space – water pump, sink's plumbing and the power supply with its wiring.
Once we determined the maximum dimensions, we looked for a suitable trash can.  We found one at Ikea that had the right footprint, but was about 2-inches too tall and needed to be shortened.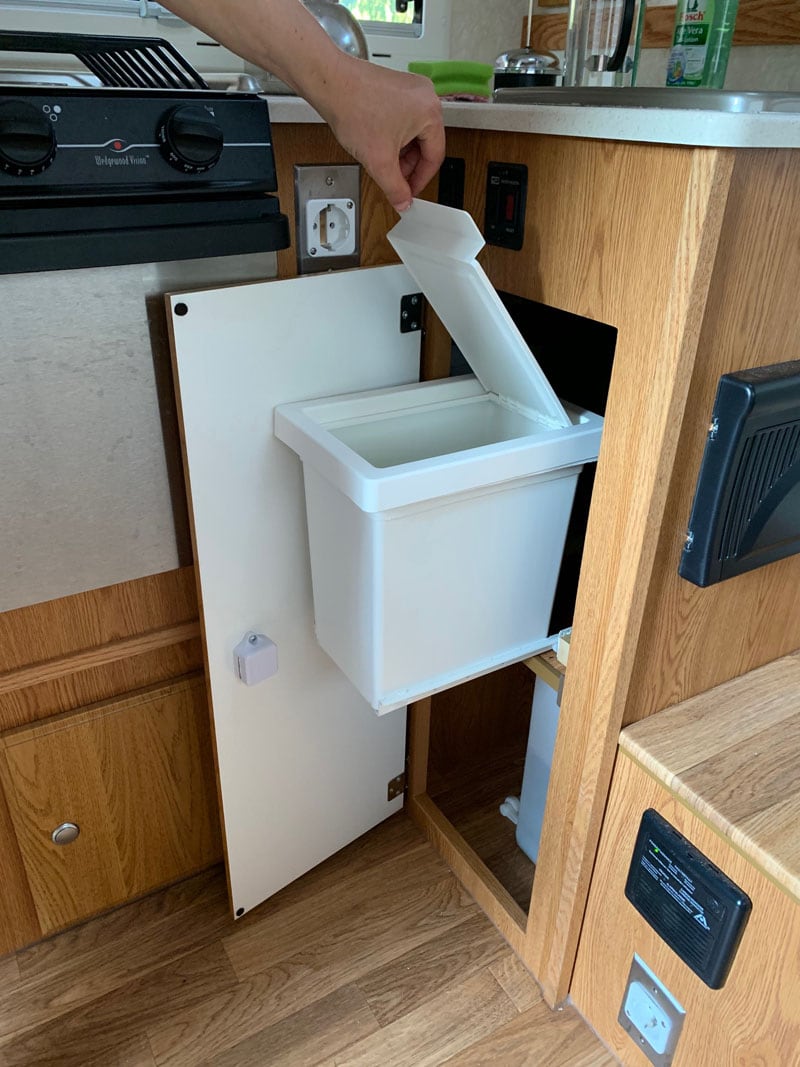 Then we got a set of drawer rails about 1-inch long.  The rails that normally go to the sides of the cupboard were mounted on a shelf board in the cabinet.  The other rails were mounted to the base of the modified trash can.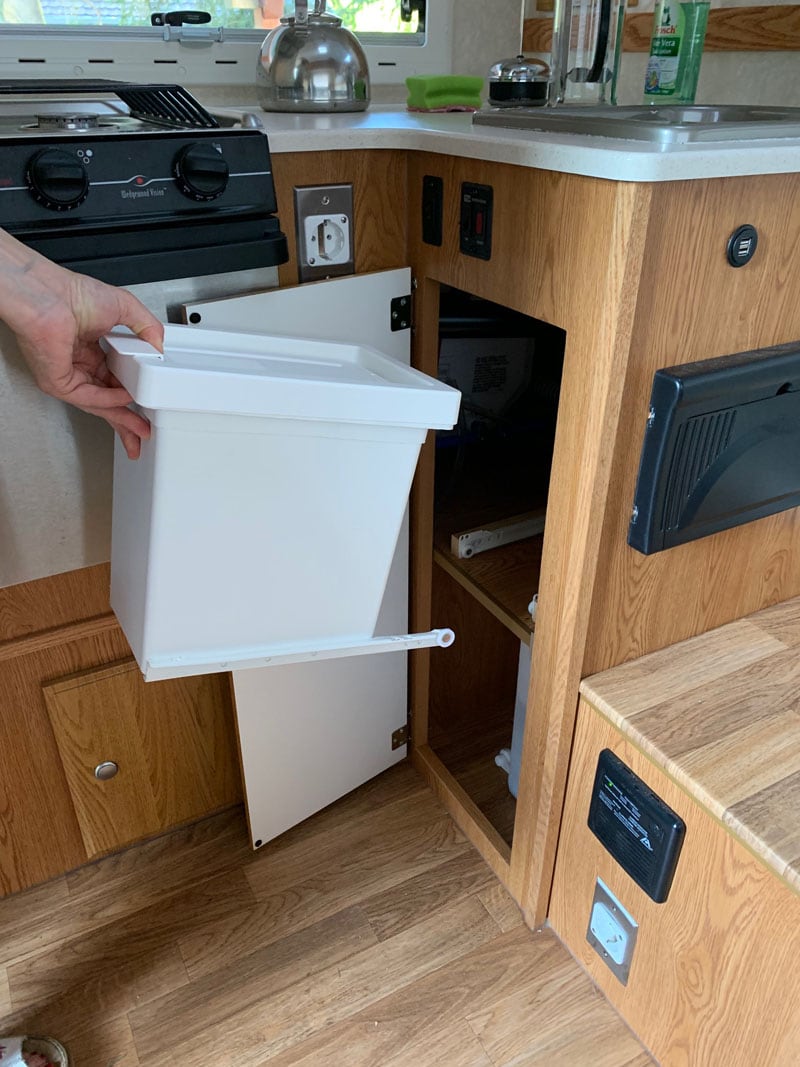 We can now open the cabinet door and pull out our "trash drawer".  When we need to access the space, we can remove the trash can in the same way you would remove a normal drawer.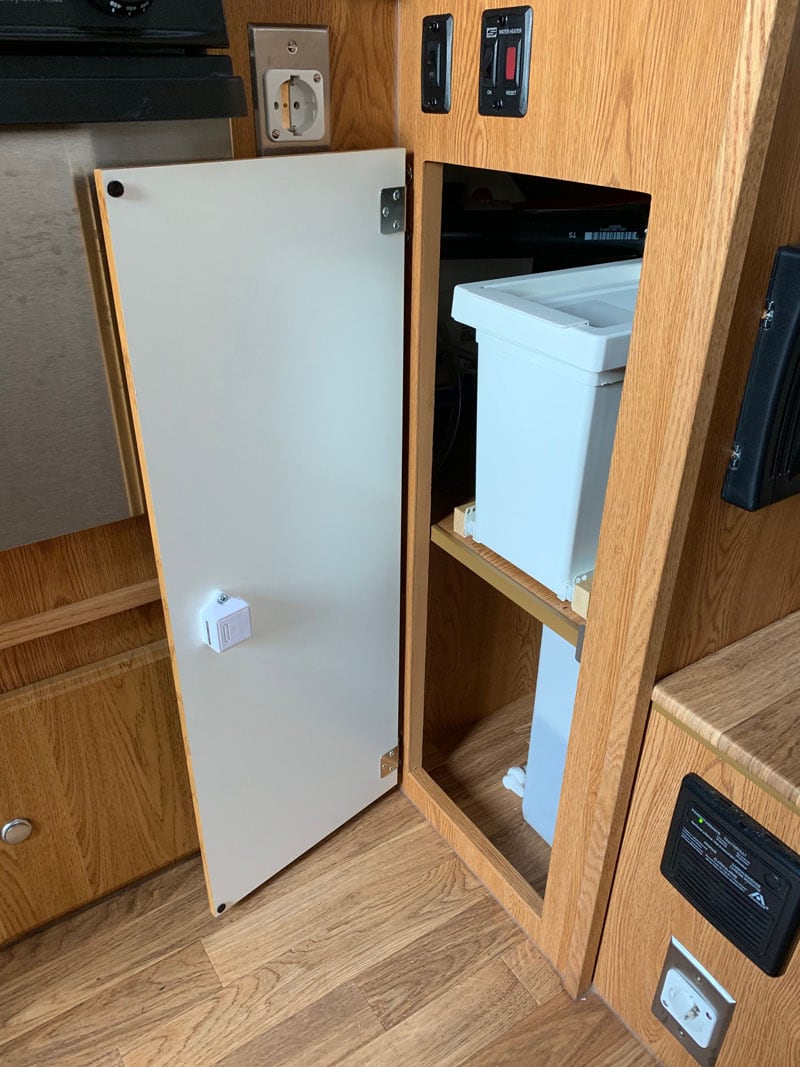 Great!  There's no more garbage bag tied to the oven's handle!
It took me three hours to complete this modification and cost me less than $20.  In my opinion, the skill level of this modification is easy to medium.
Disclaimer: The modifications above are submitted by Truck Camper Magazine readers. It is your responsibility to make sure that any do-it-yourself modification project you undertake is safe, effective, and legal for your situation.
Enter Your Mods Now!
If you'd like to enter a modification you've done on your truck camper, click here. You can enter as many mods as you want, at any time.  Good luck mod makers!