Welcome to the sixth entry in March's Mini Mod Contest.  One Mini Mod will be published in every Email Alert in March.  At the end of the month we'll hold a reader vote to determine March's winner.  Click here for information about the 2020 Mod Squad Contest, including how to enter.
Charles Coushaine, Punta Gorda, Florida
Toaster Oven Hold Down
2001 Ford F350
2012 Chalet DS116RB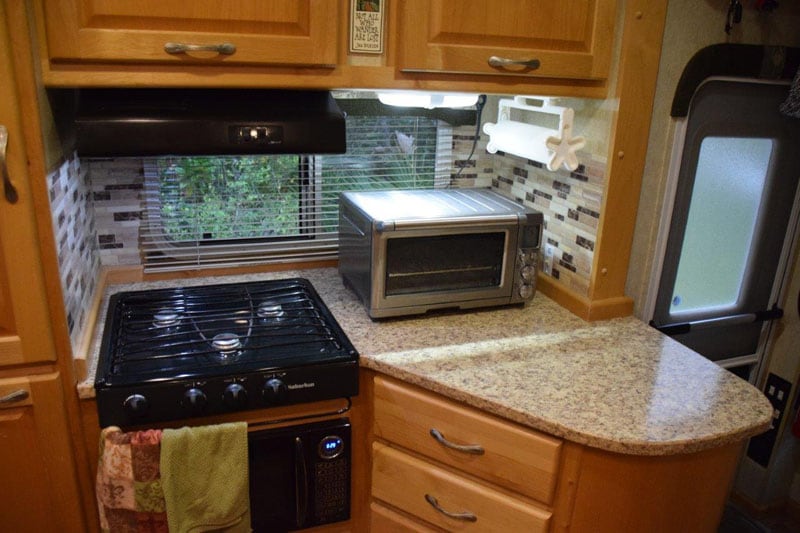 We do a lot of truck camping and our Chalet only has a convection microwave – no oven! Therefore, we always take our Breville Toaster Oven with us that fits perfectly on our large counter top. The problem we had was how to keep it in place during travel.
For about 5-years we held the Breville Toaster Oven in place using an expandable towel bar extended across the kitchen area. Then we added a bungee cord wrapped around the oven to secure it in place. This actually worked great for years, but was a pain to always secure perfectly and my wife wanted a better way.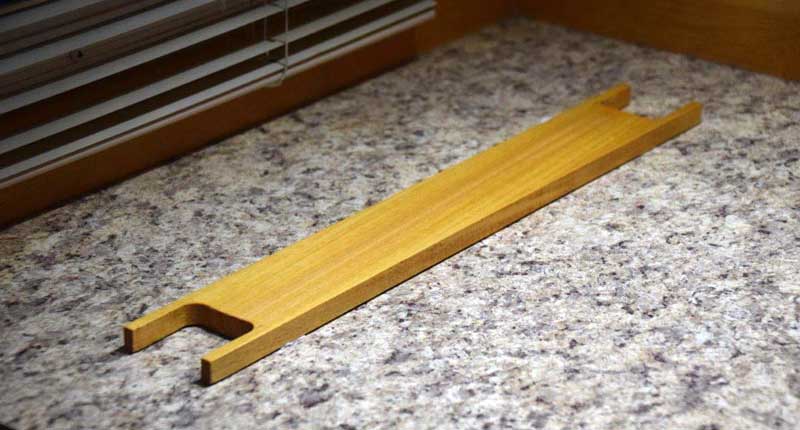 So, I found a piece of wood, took many close measurements of the Brevills bottom feet, and cut it to be a perfect snug fit.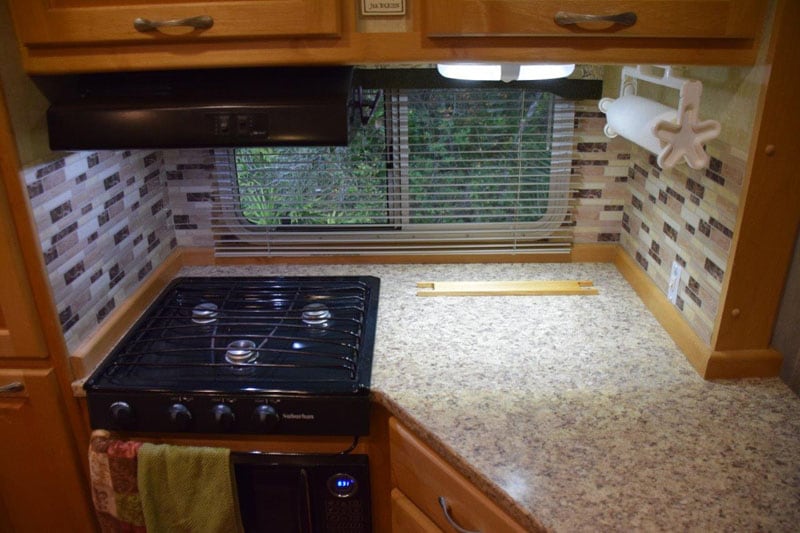 I then put a clear polyurethane finish on it, and stuck it own the the countertop using three pieces of 3M Command strips.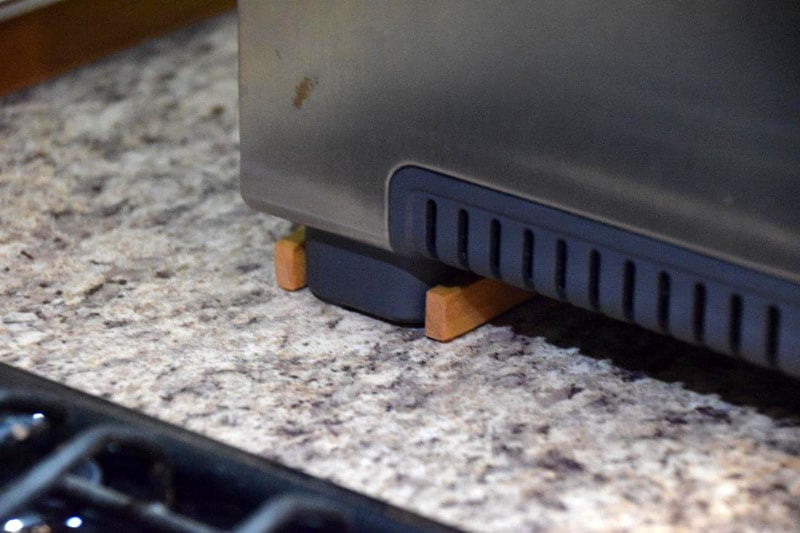 We have now traveled thousands of miles using this hold down method and it works great! You can easily lift the Breville up and off the counter to take back into our house, and reinstalling it is just as easy – place on the holder carefully and off you go for another adventure.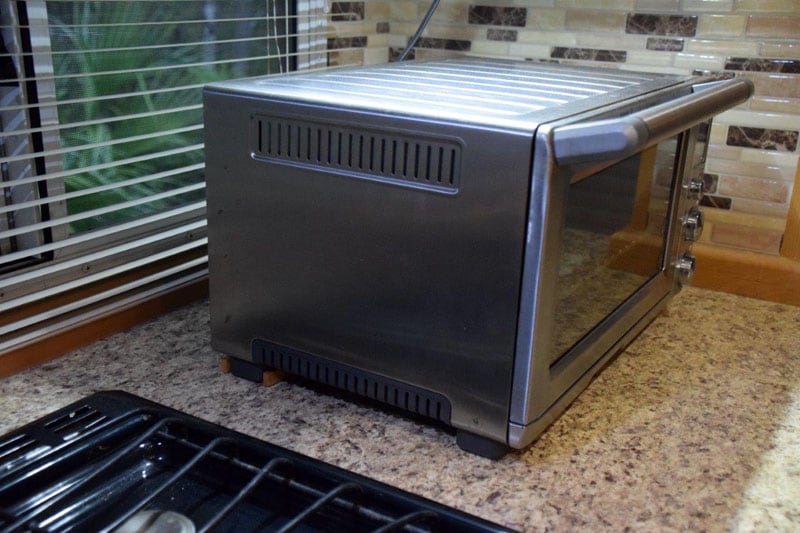 It took me 2-hours to complete this modification and cost me $5.  In my opinion, the skill level of this modification is easy.
Disclaimer: The modifications above are submitted by Truck Camper Magazine readers. It is your responsibility to make sure that any do-it-yourself modification project you undertake is safe, effective, and legal for your situation.
Enter Your Mods Now!
If you'd like to enter a modification you've done on your truck camper, click here. You can enter as many mods as you want, at any time.  Good luck mod makers!