Welcome to the fifth entry in August's Medium Mod Contest.  One Medium Mod will be published in every Email Alert in August.  At the end of the month, we'll hold a reader vote to determine August's winner.  Click here for information about the 2023 Mod Contest, including how to enter.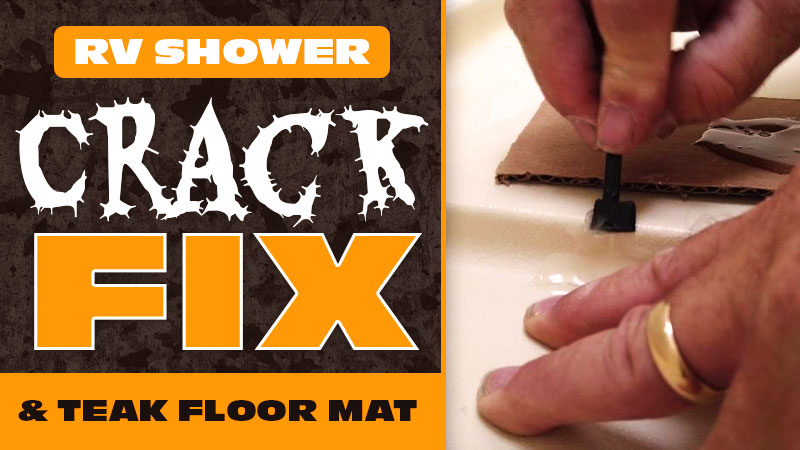 Charles Coushaine, Punta Gorda, Florida
RV Shower Crack Fix and Teak Floor Mat
2022 Ford F-550
2012 Chalet DS116RB
On a recent camping trip, I heard a crack while showering. It turns out our shower stall has a plastic bottom and the styrofoam support underneath became deformed and allowed for too much movement.
I opened up the underside of the shower stall, installed some wood supports, epoxied the crack, and custom-fit a Teak shower mat to spread our weight and prevent further cracking.
To fix the cracking plastic shower floor, I needed access from under the shower to reinforce it and keep it from bowing and cracking more. To do this, I had to cut out the facia under the tub and disconnect the heater ducting that was also routed under the shower floor.
Once the underside of the shower floor was exposed, it became apparent that the factory created a sub-floor for the heating duct to run under and they supported this floor with some styrofoam blocks. These blocks were becoming compressed allowing the plastic shower floor to deform and ultimately crack. I removed most of these styrofoam blocks and replaced them with wood 2x4s and shims to get the height set and the shower floor firm again.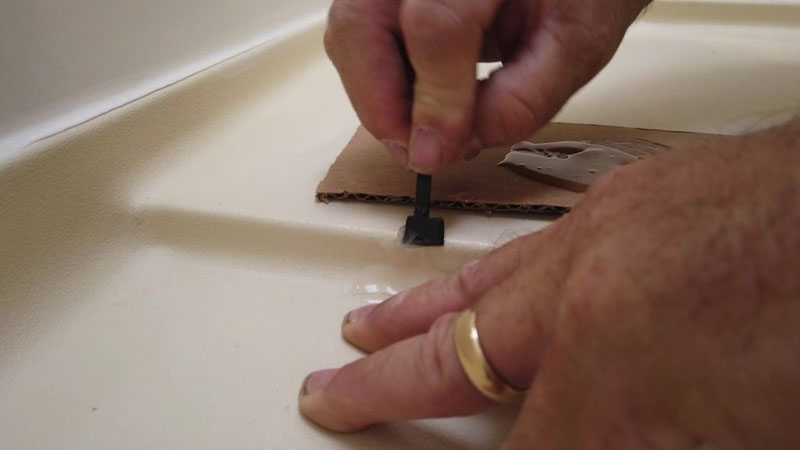 I then mixed up some two-part epoxy and filled in the shower floor cracks allowing it to dry completely for at least 24 hours.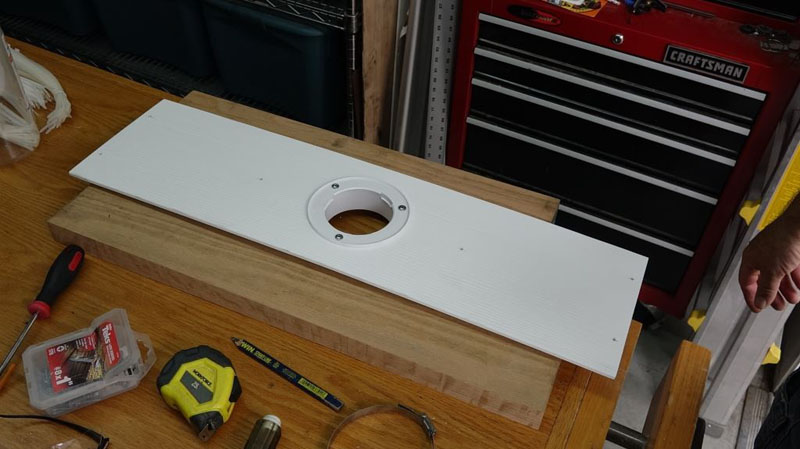 Replacing the 1/8-inch wood facia piece required making a custom-cut piece of vinyl sheet into which I fitted a new heating vent.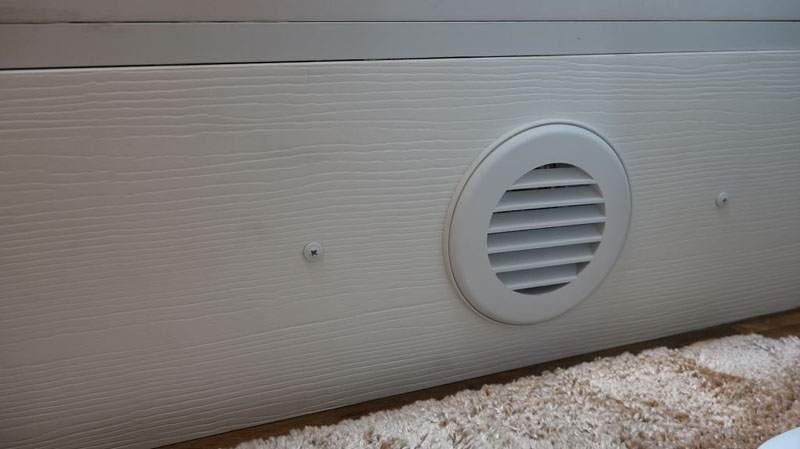 I mounted the new heating vent with screws so that it's removable; just in case I need to make adjustments or if I need to get to the shower drain.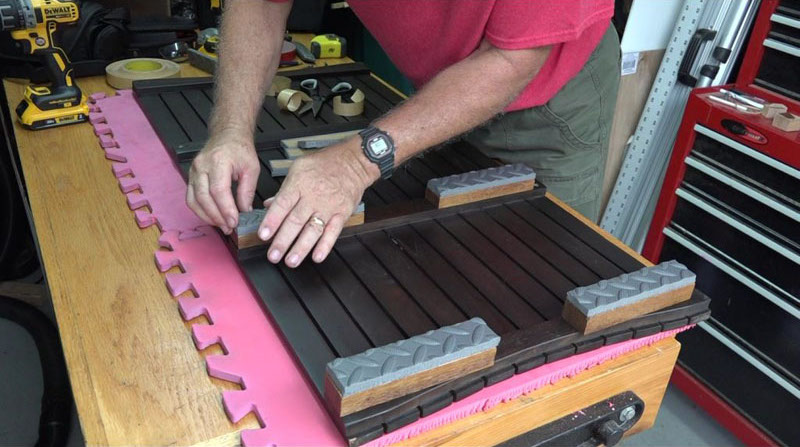 To further protect the shower floor from cracking, I custom fit a 20 by 40-inch teak shower mat and added foam rubber on the bottom to spread out our weight over the entire floor instead of just our two feet.
To view the entire fix, watch the following video:
So far this mod has worked out fantastic! Although the additional teak shower mat adds about 1.5-inches of height, we have plenty of headroom and love the security of spreading out our weight to prevent further cracking. I am hopeful that we are now good for another 10 years of happy truck camping.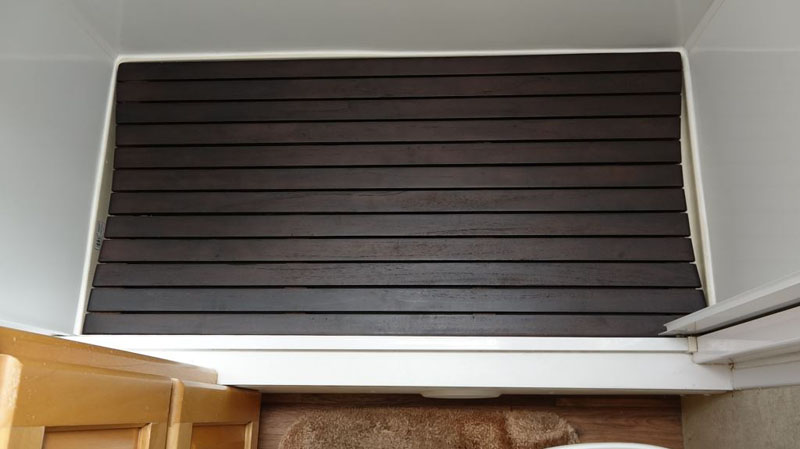 I bought the Decoteak 20 by 40-inch Teak Shower Bath Floor Mat in the woodland brown finish on Amazon.
It took me ten hours to complete this modification and cost me $200. In my opinion, the skill level of this modification is medium.
Disclaimer: The modifications above are submitted by Truck Camper Magazine readers. It is your responsibility to make sure that any do-it-yourself modification project you undertake is safe, effective, and legal for your situation.
Enter Your Mods Now!
If you'd like to enter a modification you've done on your truck camper, click here. You can enter as many mods as you want, at any time.  Good luck mod makers!