Welcome to the first entry in April's Medium Mod Contest.  One Medium Mod will be published in every Email Alert in April.  At the end of the month, we'll hold a reader vote to determine April's winner.  Click here for information about the 2023 Mod Contest, including how to enter.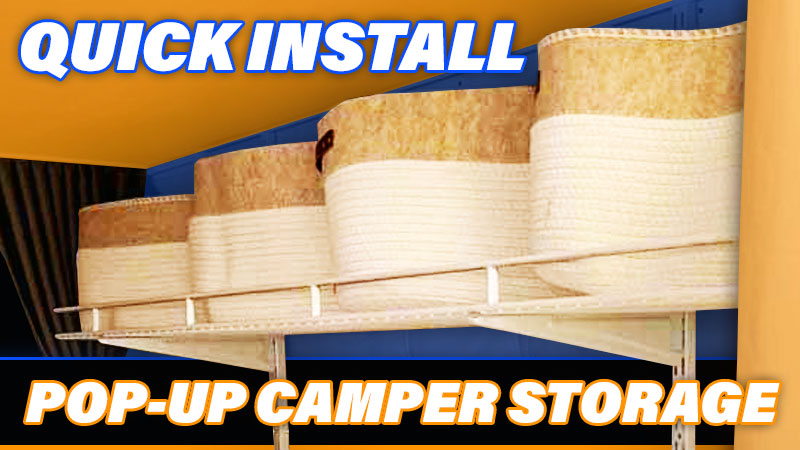 Jeannie Newman, Niota, Tennessee
Quick Install Pop-Up Camper Storage
2007 Dodge 3500
2017 Northstar 950SC
In my camper, I like to see what I have available with quick access. For this modification, we installed closet shelves to allow easy access and storage for clothing, games and snacks.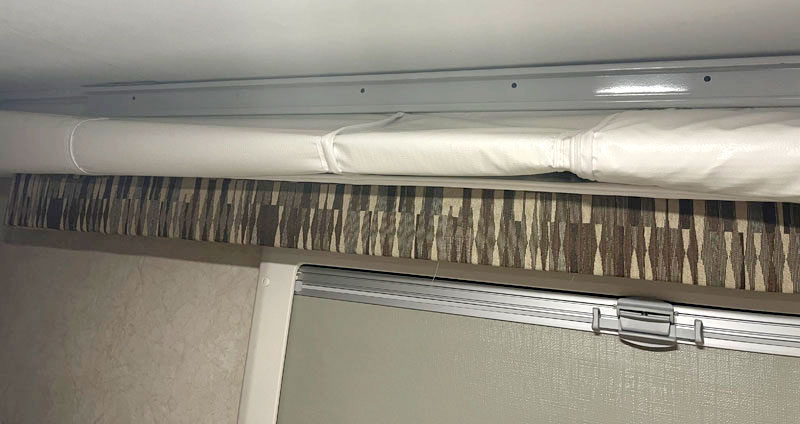 We have a Northstar 950SC. It has L-shaped brackets at the ceiling over the sink and table. We simply took closet rails from Lowe's, added holes to match the brackets, and attached the rails to the ceiling with the provided screws.
I cut the side rails to the desired length and slid them in on each end. Then I installed the shelf brackets and shelves.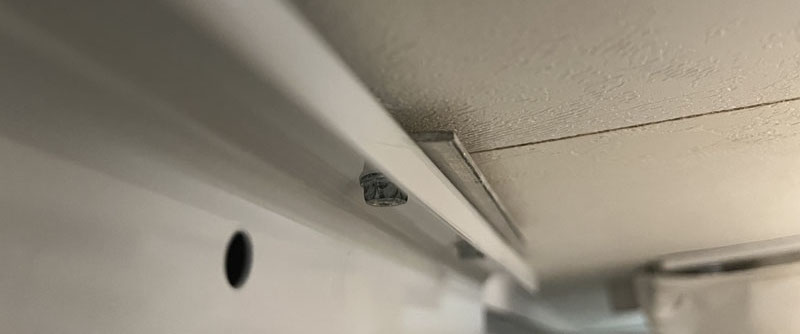 Once that was completed, I was ready to load. We carry items in collapsing totes that are easily stored. During travel, we store the rails and shelves under the table cushions. They will also store under the bed. It has worked great for us.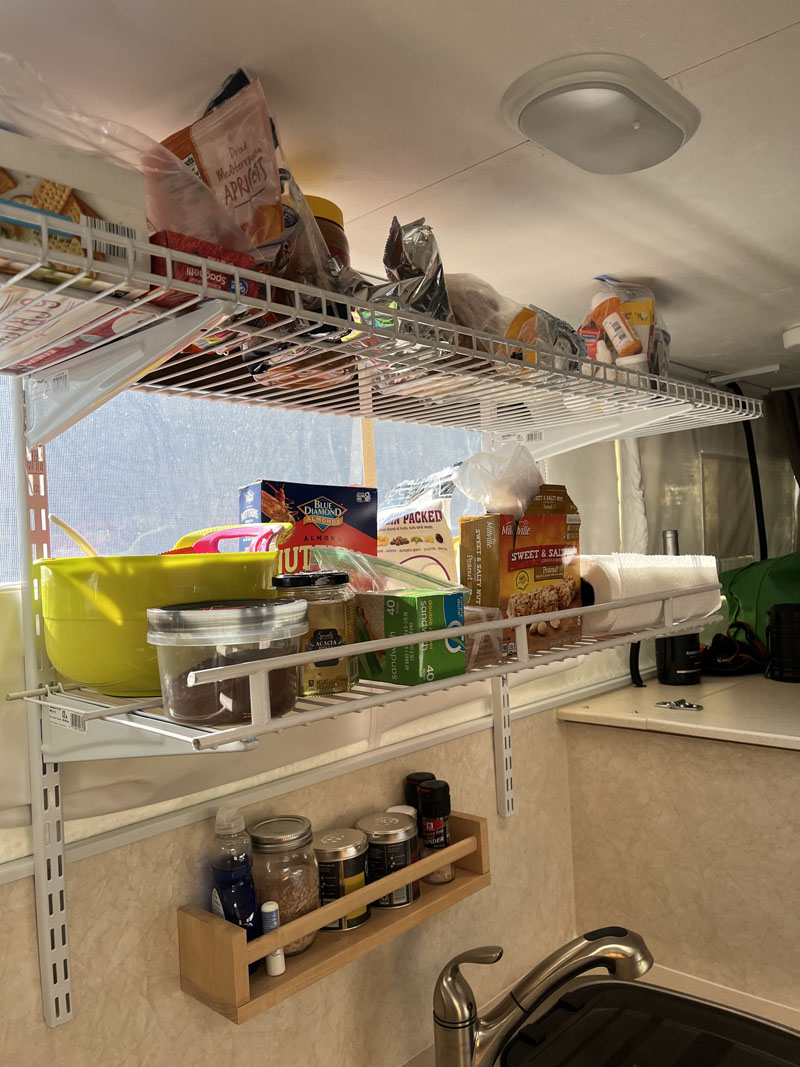 All I needed for this mod was a ClosetMaid product that I purchased at Lowe's.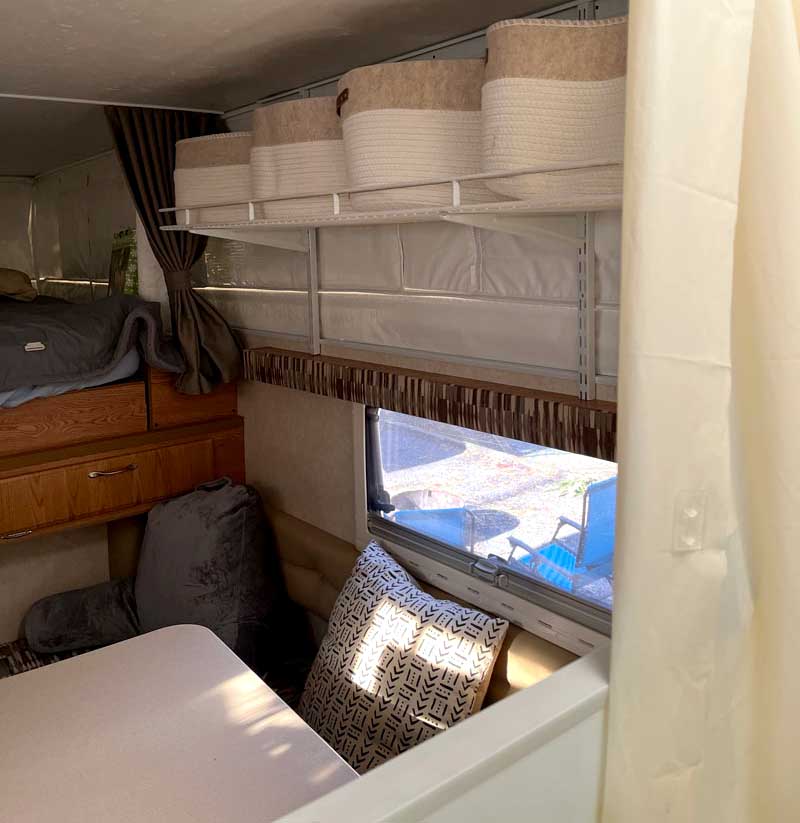 It took me two hours to complete this modification and cost me $100.  In my opinion, the skill level of this modification is easy.
Disclaimer: The modifications above are submitted by Truck Camper Magazine readers. It is your responsibility to make sure that any do-it-yourself modification project you undertake is safe, effective, and legal for your situation.
Enter Your Mods Now!
If you'd like to enter a modification you've done on your truck camper, click here. You can enter as many mods as you want, at any time.  Good luck mod makers!