Welcome to the third entry in October's Medium Mod Contest.  One Medium Mod will be published in every Email Alert in October.  At the end of the month, we'll hold a reader vote to determine October's winner.  Click here for information about the 2023 Mod Contest, including how to enter.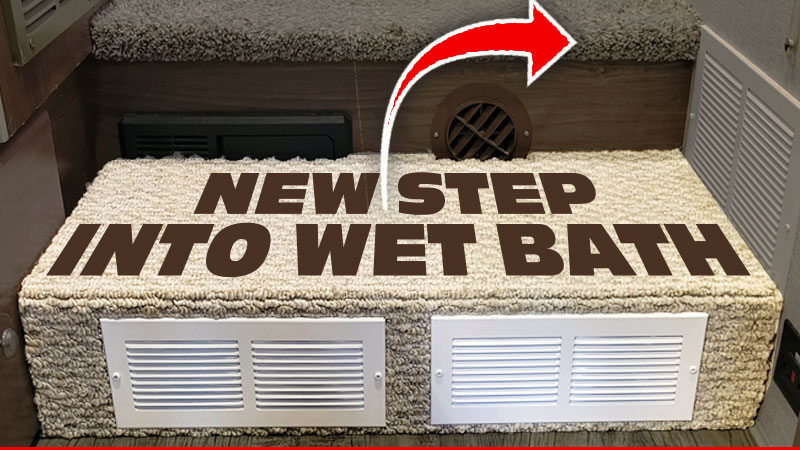 Howard Morgan, Griffith, Ontario
New Step Into The Wet Bath
2011 Ford F-350
2021 Wolf Creek 890
Our Wolf Creek 890 had this tiny step to enter the wet bath. For us, it was an accident waiting to happen. The bathroom was also tight with the door.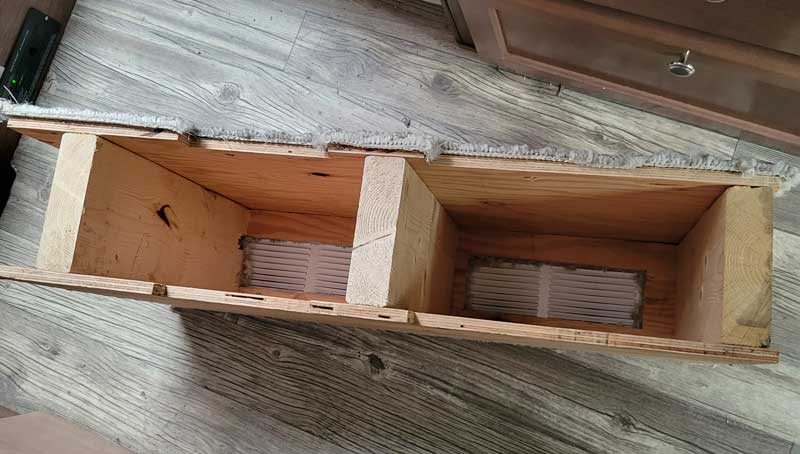 First, I removed the tiny step and built a platform to the other side. Then, I installed a larger vent to cover the hole where the tiny step was and smaller vents for the platform.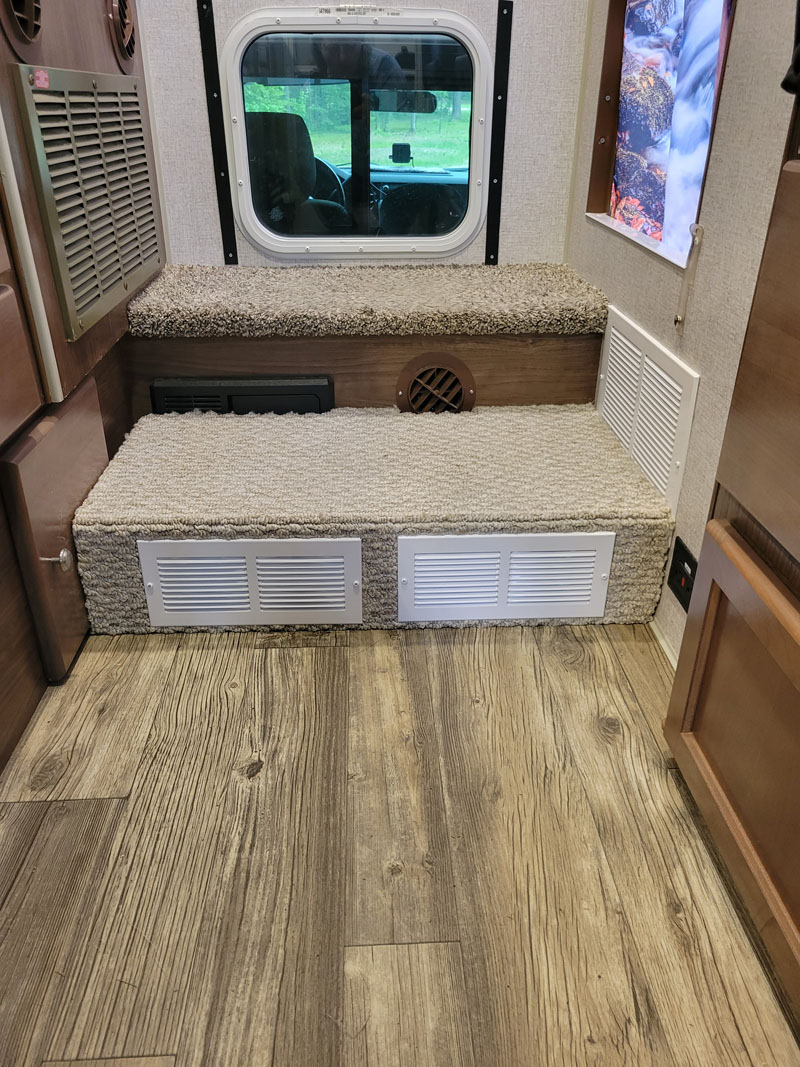 The carpet was added for comfort. I made this new step removable in case I need access to the fuses, etc. As you can see in the picture, the fuse box is behind the step.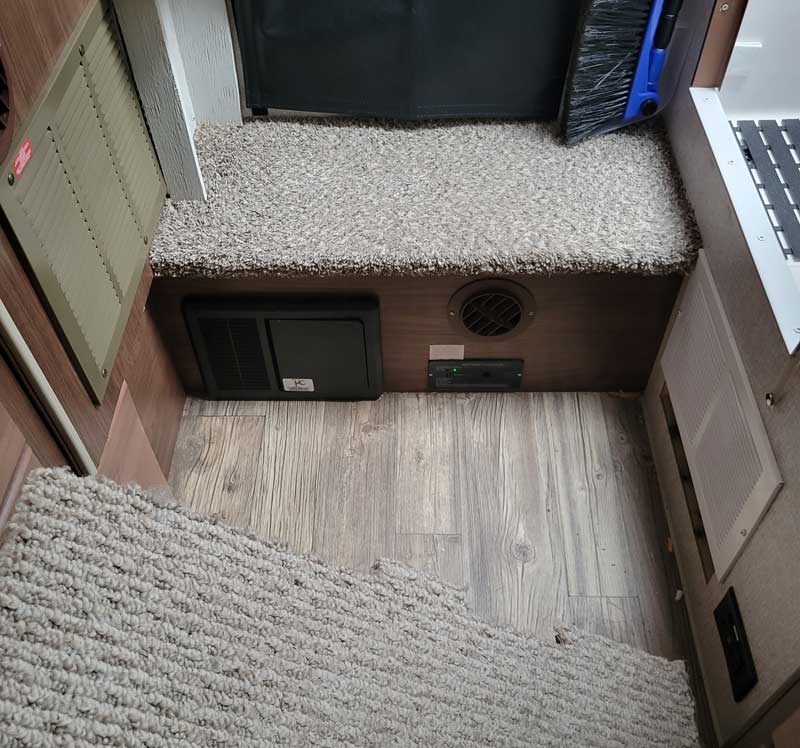 I also took the bathroom door off and installed a shower curtain. We're big people, so we need all the room we can get.
My wife and I love this modification. It makes a world of difference as far as confidence getting in and out of the bathroom. We also love the look of it.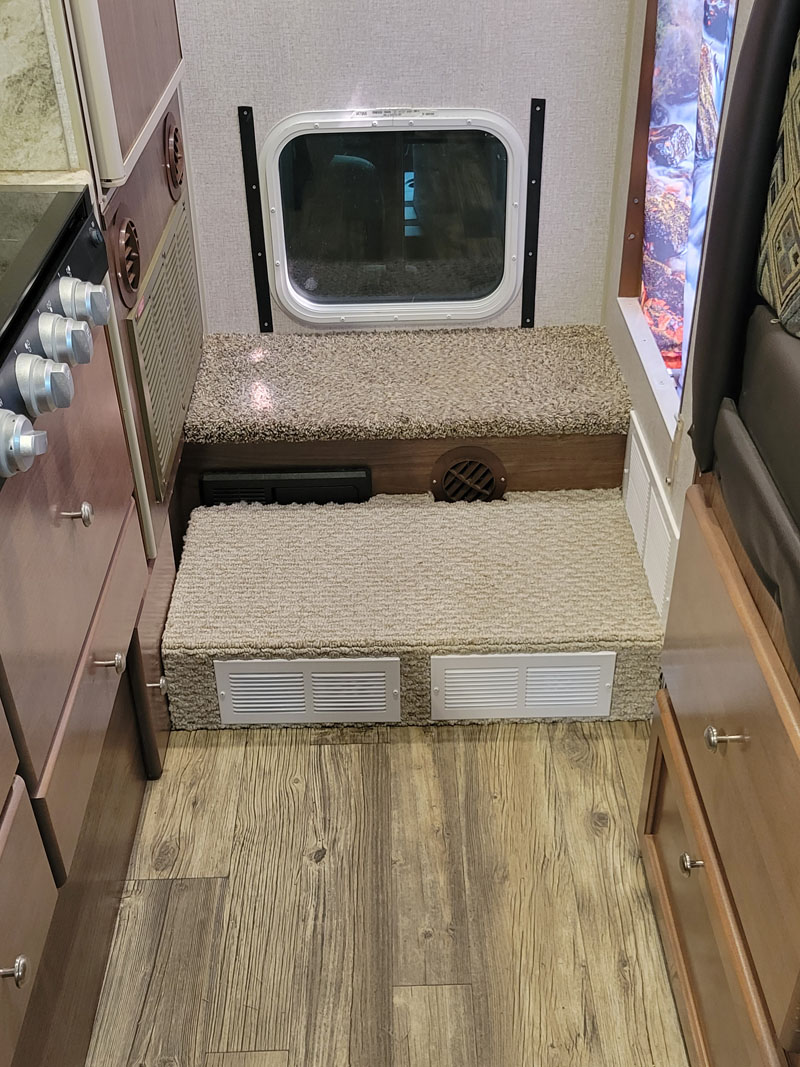 Materials Used:
Scrap plywood, glue, contact cement and screws
A remnant of carpet for $25
One large vent and two smaller vents at Home Depot for approximately $50
It took me about two days to complete this modification and cost me about $100.  In my opinion, the skill level of this modification is medium.
Disclaimer: The modifications above are submitted by Truck Camper Magazine readers. It is your responsibility to make sure that any do-it-yourself modification project you undertake is safe, effective, and legal for your situation.
Enter Your Mods Now!
If you'd like to enter a modification you've done on your truck camper, click here. You can enter as many mods as you want, at any time.  Good luck mod makers!