Welcome to the fourth entry in May's Medium Mod-Ster Contest.  One intriguing Medium Mod will be published in every Email Alert in May.  At the end of the month we'll hold a reader vote to determine May's winner.  For information about the Mod-Ster Contest, including how to enter, click here.
Bill and Kira Jones, Spring, Texas
Medicine Cabinet Shelf Replacements
2017 Ford F-350
2018 Northern Lite 9-6Q SE
The original medicine cabinet shelves are made of a cheap thin 3/32-inch plastic that easily cracks when bent or impacted.

Each shelf had a front edge lip of less than 1/8-inch. Flipping the shelf over would give higher lips front and back, but the support tabs would have 2/3 less support.
With that approach, items would fall out of the cabinet, into the sink and onto the floor almost every time it was opened. During travel cabinet items would shift around and set a booby trap cascade for the next time the cabinet was opened.
The primary goal for this mod was to have a viable shelf that did not warp or break under reasonable load and kept items in place during travel.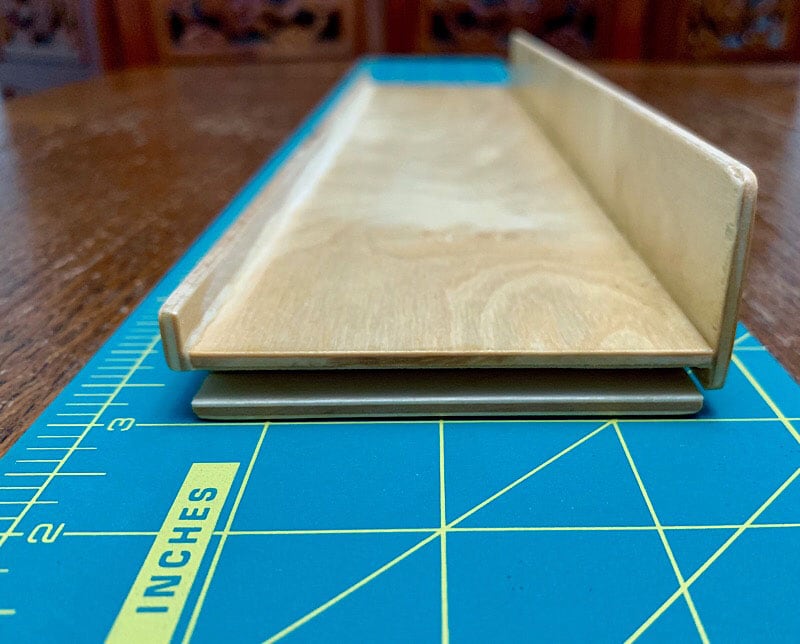 I obtained 1/8-inch birch plywood Midwest Products (12-inch by 24-inch) from a JoAnn Fabrics in the crafts section. Use a coupon in the store and save 20% to 40%.
I strongly suggest that wood be selected in a store to ensure good condition. Also, the cost online was ridiculously high in comparison. The medicine cabinet was measured to obtain dimensions for the shelves. Basic blanks were cut and then fitted.

Kira and I then collaborated on how high to make the height of the front edge lip. The objective was to keep items from tipping over and bailing during travel or access. We ended up with three prototypes.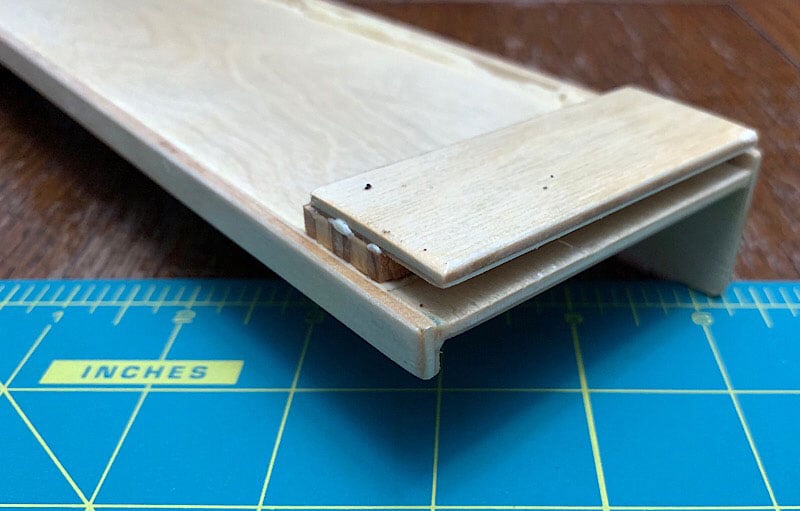 The pieces were cut out, assembled with polyurethane adhesive and carefully clamped at each stage of assembly. Final fitting and sanding was conducted at the cabinet in the camper.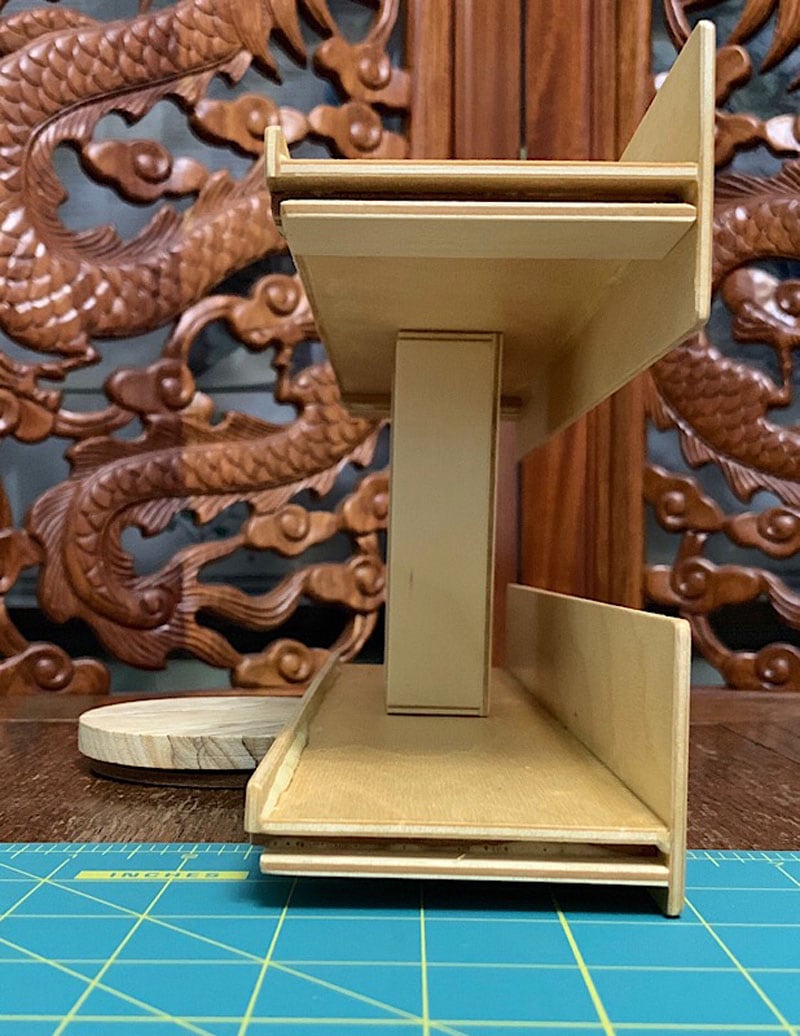 The finished shelves were sprayed with three coats of satin polyurethane and allowed to cure.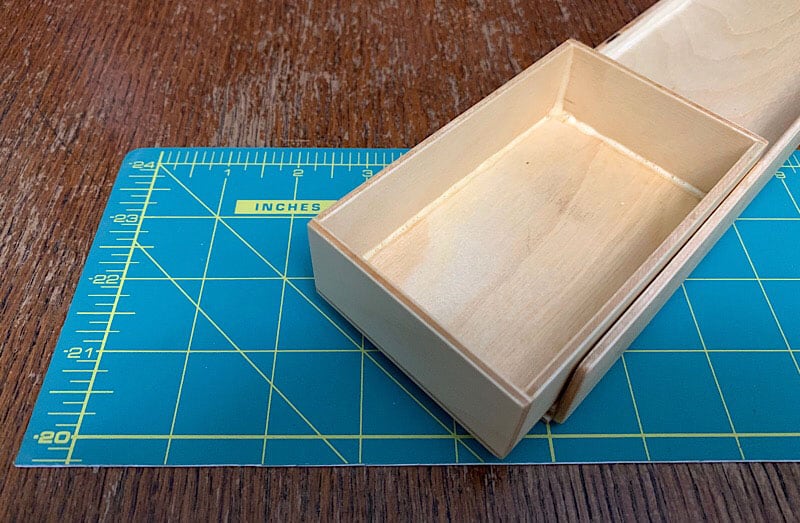 The small open box for small loose items was an afterthought. It was made from scrap material cut to fit on a shelf.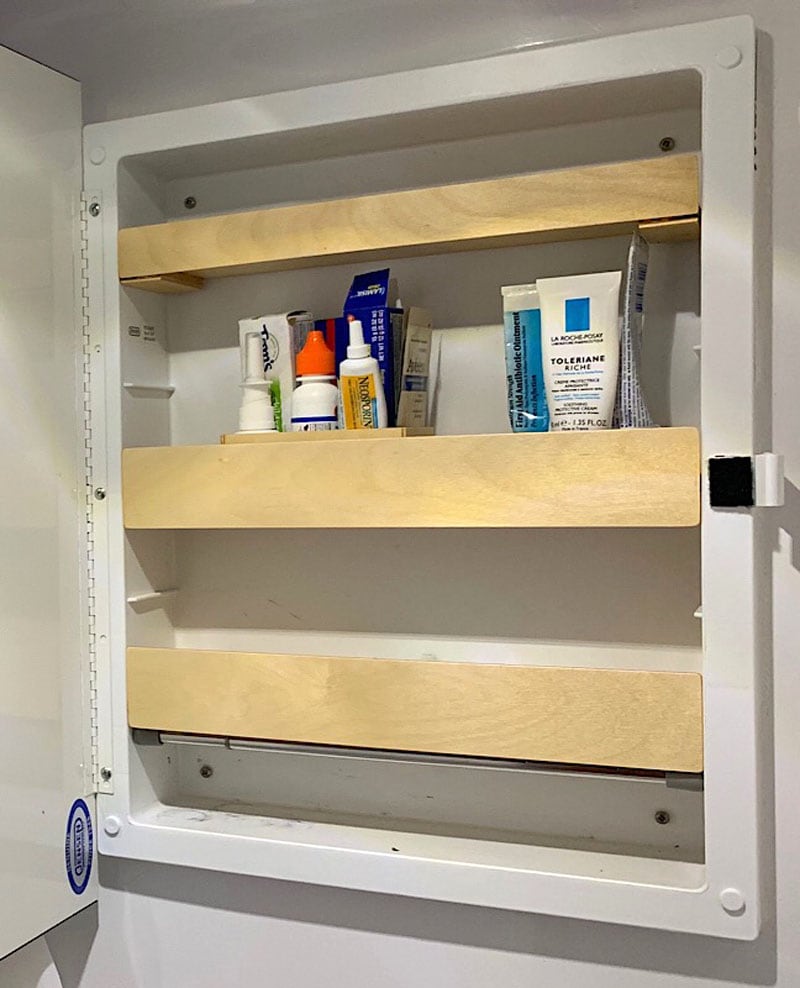 The shelves fit and the tests of items on shelves indicate that the shelves and the items will stay in place. It took me fourteen hours to complete this modification and cost me $25. In my opinion, the skill level of this modification is easy.
Disclaimer: The modifications above are submitted by Truck Camper Magazine readers. It is your responsibility to make sure that any do-it-yourself modification project you undertake is safe, effective, and legal for your situation.
Enter Your Mods Now!
If you'd like to enter a modification you've done on your truck camper, click here. You can enter as many mods as you want, at any time.  Good luck mod makers!