Welcome to the sixth entry in March's Medium Mod Contest.  One Medium Mod will be published in every Email Alert in March.  At the end of the month, we'll hold a reader vote to determine March's winner.  Click here for information about the 2023 Mod Contest, including how to enter.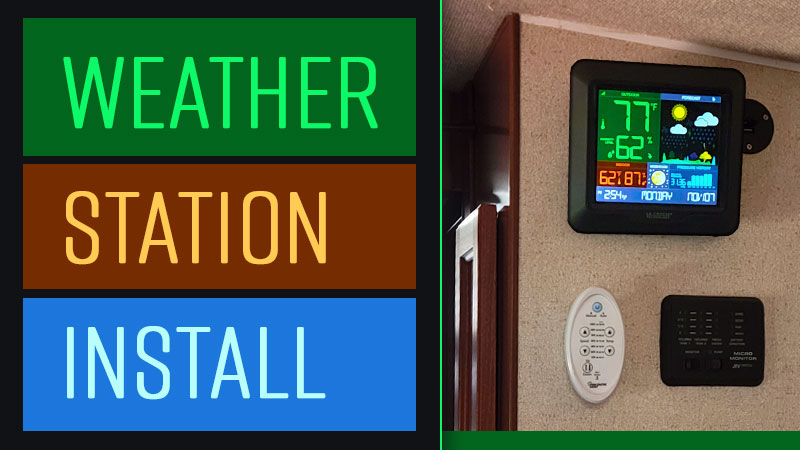 Bruce VanAken, Eaton Rapids, Michigan
La Crosse Weather Station Installation
2016 Ram 3500
2019 Northern Lite 10-2LE
We wanted a weather station to quickly see temperatures and forecast for our location. This is especially helpful in areas with no cell service.
First, I chose a weather station that we liked. There are many to choose from.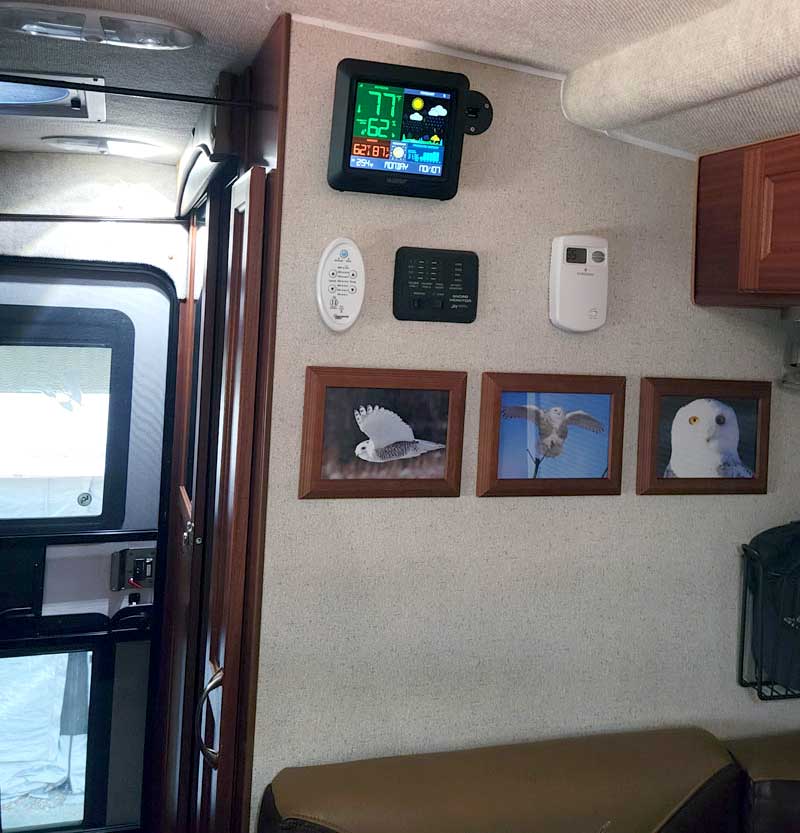 I decided to install a USB outlet next to the weather station for power. To do this, I had to fish wires inside the wall to the area where the water pump is located. I tapped into the power source for the electric jacks which is in that same cabinet. Once that was completed, I hung the station where Northern Lite placed the clock and plugged the station into the USB outlet with a power cable I purchased. The outdoor sensor is mounted in the vented generator cabinet.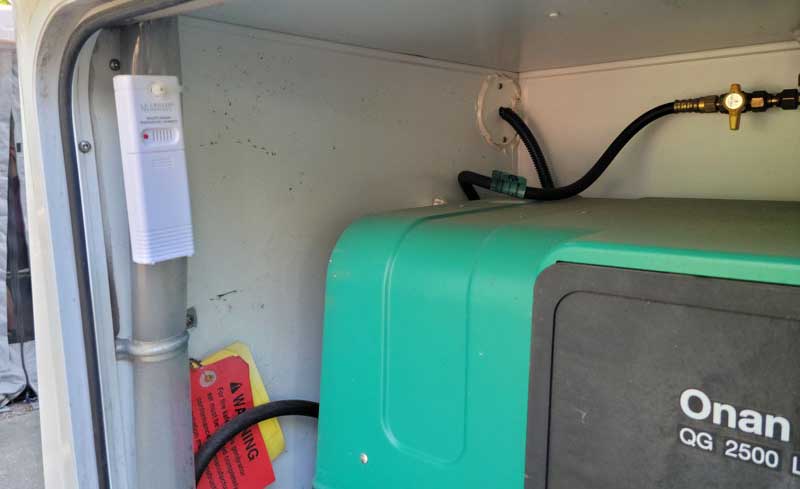 We like the power station very much. At a glance, we can see the temperature/ humidity outdoors and inside the camper. With the barometer, we can also forecast what may be coming. The unit we purchased also has moon phase, time, day of the week, and the date.
The outdoor sensor does pick up heat if the generator is running, which is a rare occasion. If I feel the need, it could be moved to another location as it is weatherproof.
The Falcon RV USB Charger socket was $11 on Amazon.
The power cable for the weather station (CY USB 2.0 Male to 3.5mm 1.35mm) was $7 on Amazon.
We chose a $53 (now $35.30 on Amazon) La Crosse Technology S84107-INT weather station.
I had the wire and connectors on hand to connect the USB outlet to a power supply. The estimated cost is about $10. Overall it took me two hours to complete this modification and cost me $81.  In my opinion, the skill level of this modification is medium.
Disclaimer: The modifications above are submitted by Truck Camper Magazine readers. It is your responsibility to make sure that any do-it-yourself modification project you undertake is safe, effective, and legal for your situation.
Enter Your Mods Now!
If you'd like to enter a modification you've done on your truck camper, click here. You can enter as many mods as you want, at any time.  Good luck mod makers!