Welcome to the sixth entry in April's Medium Mod Contest.  One Medium Mod will be published in every Email Alert in April.  At the end of the month, we'll hold a reader vote to determine April's winner.  Click here for information about the 2023 Mod Contest, including how to enter.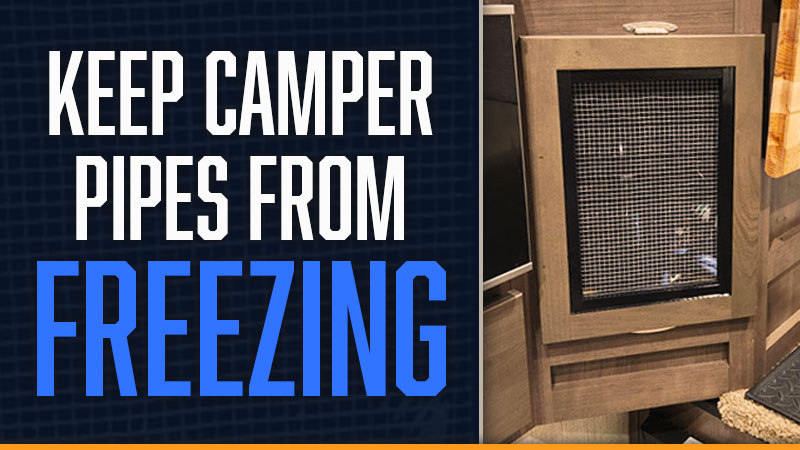 Jim and Kim Stevens, Mount Airy, Maryland
Keep Them Pipes From Freezing
2020 Chevy Silverado 2500
2021 Palomino HS-2901
We needed to let warm interior air around the kitchen sink to keep the pipes from freezing. This mod will make our camper better for winter camping.
I removed the access panel from the sink's base cabinet. I used a drill and hole saw to remove the center inlay.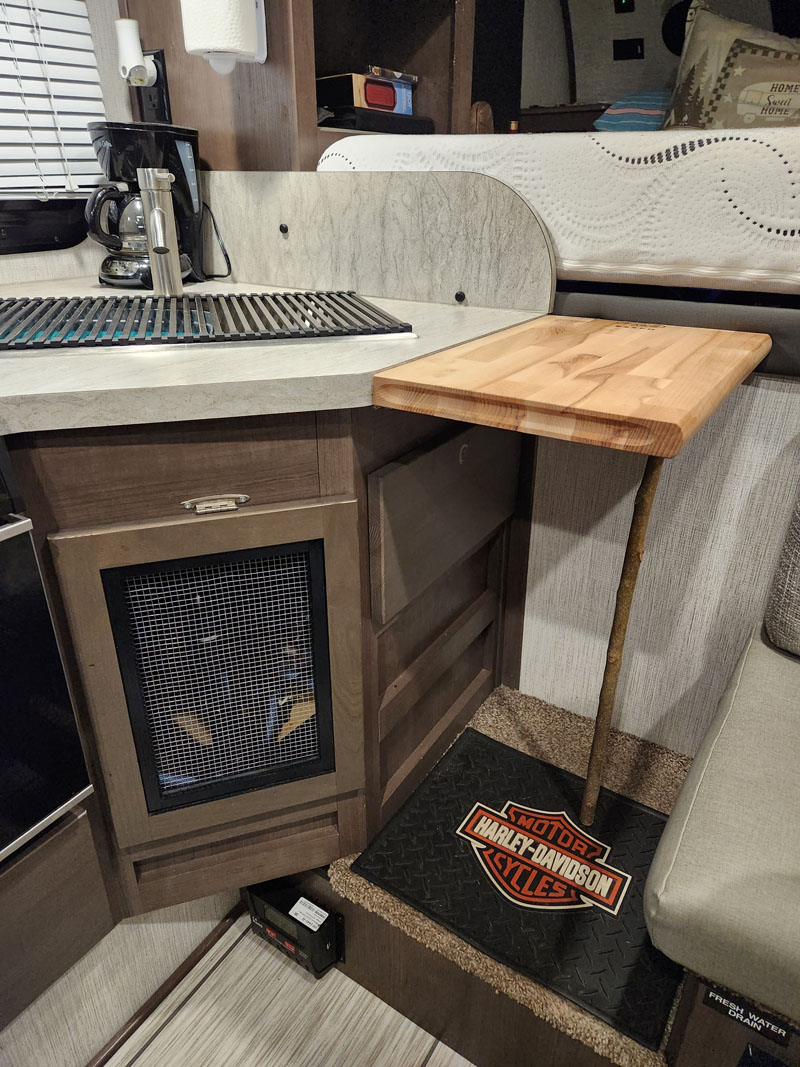 Then I installed 1/4-inch rat wire in that place and stapled it back. Finally, I sprayed black gloss spray paint around the frame.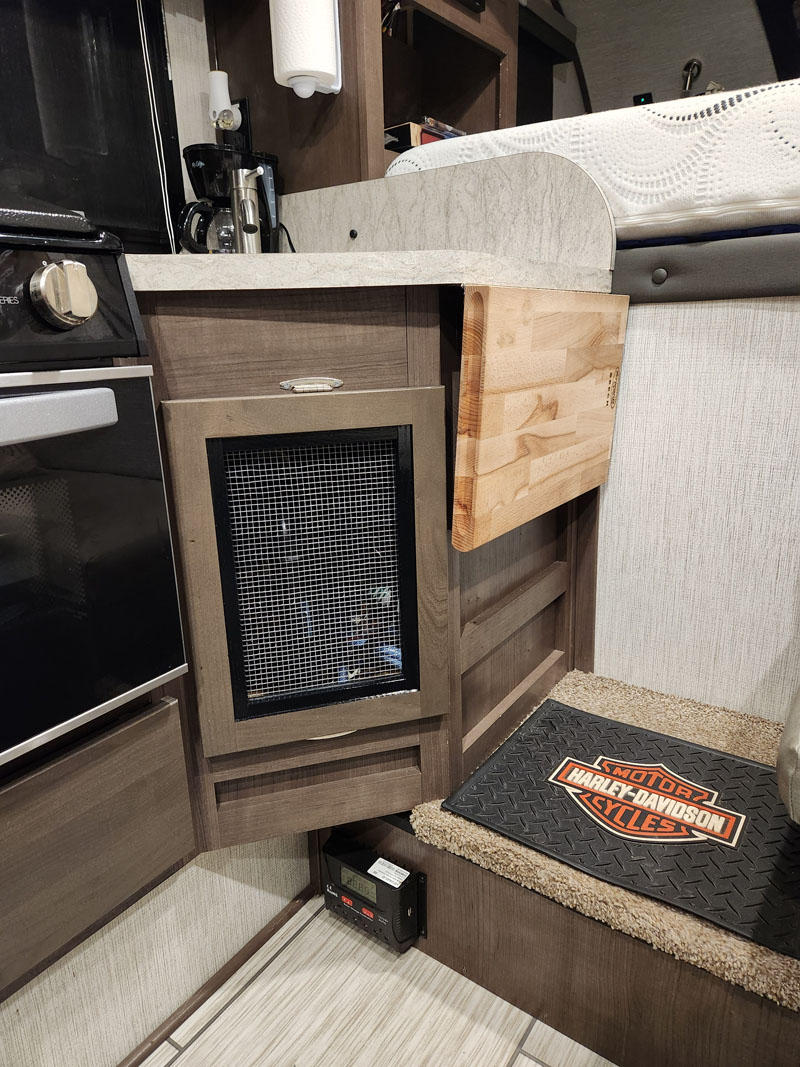 It definitely changes the temperature in the kitchen sink base cabinet. Everything stays nice and toasty on those cold sub-zero nights!
The materials used were galvanized 1/4-inch rat wire, 3/8-inch staples, and a can of gloss black spray paint that were all purchased from Lowes.
The mod took 2.5 to 3 hours because I took my time, and cost me maybe $20.  In my opinion, the skill level of this modification is medium.
Disclaimer: The modifications above are submitted by Truck Camper Magazine readers. It is your responsibility to make sure that any do-it-yourself modification project you undertake is safe, effective, and legal for your situation.
Enter Your Mods Now!
If you'd like to enter a modification you've done on your truck camper, click here. You can enter as many mods as you want, at any time.  Good luck mod makers!