Welcome to the third entry in September's Mini Mod Contest.  One Mini Mod will be published in every Email Alert in September.  At the end of the month, we'll hold a reader vote to determine September's winner.  Click here for information about the 2023 Mod Contest, including how to enter.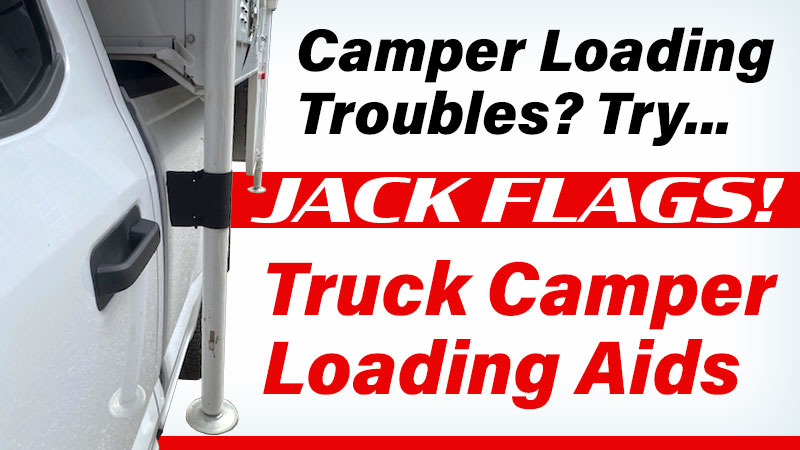 Ed Evans, Nakusp, British Columbia
Jack Flags To Aid In Loading A Truck Camper
2020 Ford F-150
2019 Lance 650
Loading the camper to the exact right distance on each side of the truck box was difficult to get right. I needed an idea to use the camper jack for measuring that wouldn't scratch or damage the truck box.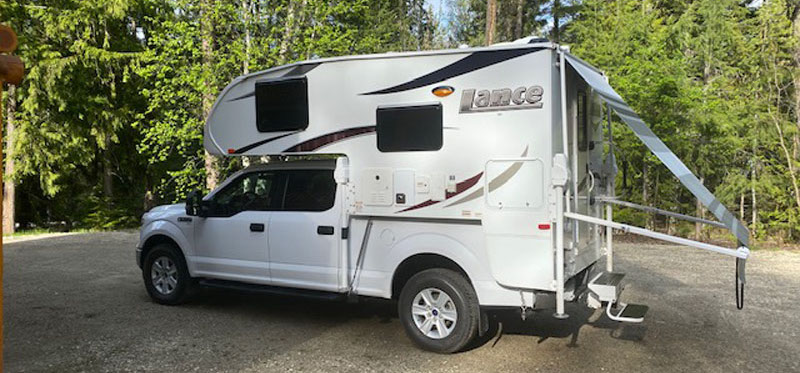 After looking in my garage, I found some leftover neoprene. I cut out a piece that was 6 inches by 12 inches and folded it around the jack.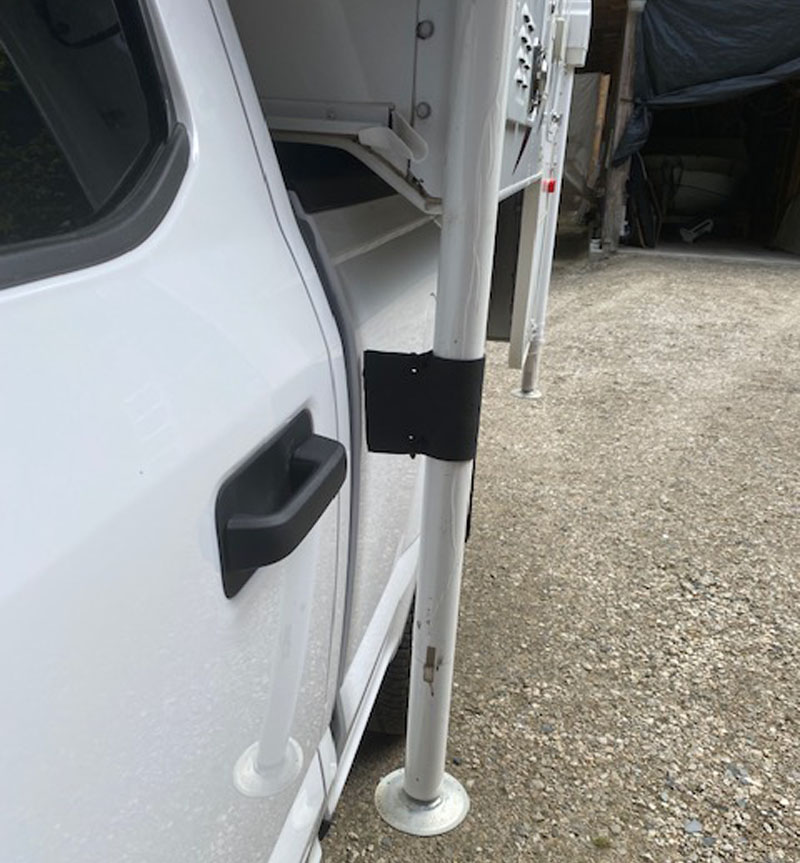 Then I drilled holes into it and attached zip ties. After loading the camper to the exact spot, I measured and cut the neoprene to just touch the box.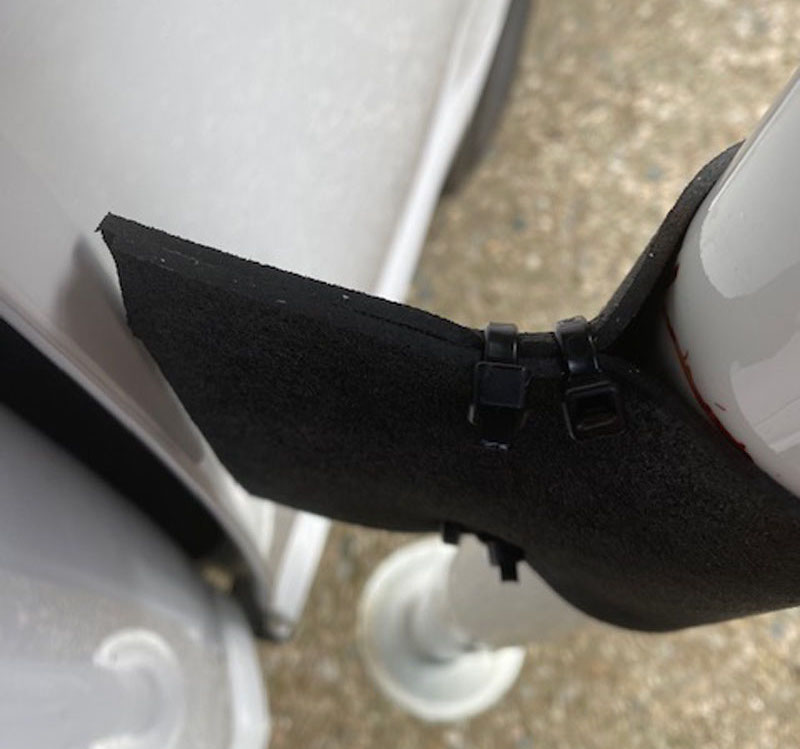 After a number of times loading the camper, I am now able to get the distance exactly right. The neoprene folds and returns to shape if the truck touches it. No problem. I have marked the jack at the point where the flag sits on the jack so it can adjust and return to the exact measurement.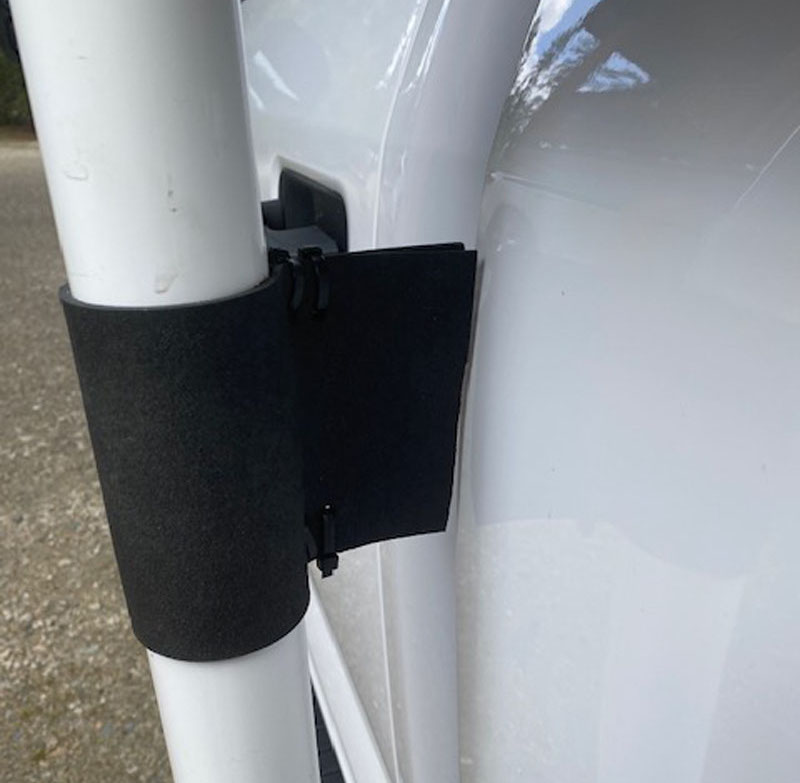 It took me 15 minutes to complete this modification and cost me $10.  In my opinion, the skill level of this modification is easy.
Disclaimer: The modifications above are submitted by Truck Camper Magazine readers. It is your responsibility to make sure that any do-it-yourself modification project you undertake is safe, effective, and legal for your situation.
Enter Your Mods Now!
If you'd like to enter a modification you've done on your truck camper, click here. You can enter as many mods as you want, at any time.  Good luck mod makers!