Welcome to the fifth entry in April's Mega Mod Contest.  One Mega Mod will be published in every Email Alert in April.  At the end of the month we'll hold a reader vote to determine April's winner.  Click here for information about the 2020 Mod Squad Contest, including how to enter.
Bob Folk, Danville, Pennsylvania
Grill and Griddle Storage Boxes
2016 Ford F-350
2013 Lance 855S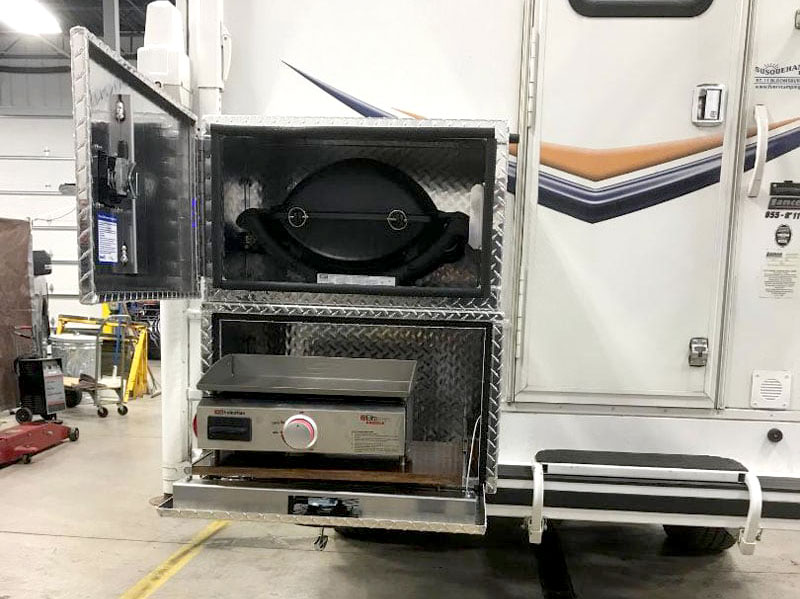 This mod met two needs.  First, I always have my grill and griddle packed and ready for an adventure.  Second, I eliminated the need to store the sometimes dirty, greasy grill and griddle in the back seat of my truck.
When the grill and griddle are in the back seat, poor old blue dog had no way to jump back and forth to keep all the windows in the truck snotted up.  This is a job she is very proud of and does extremely well.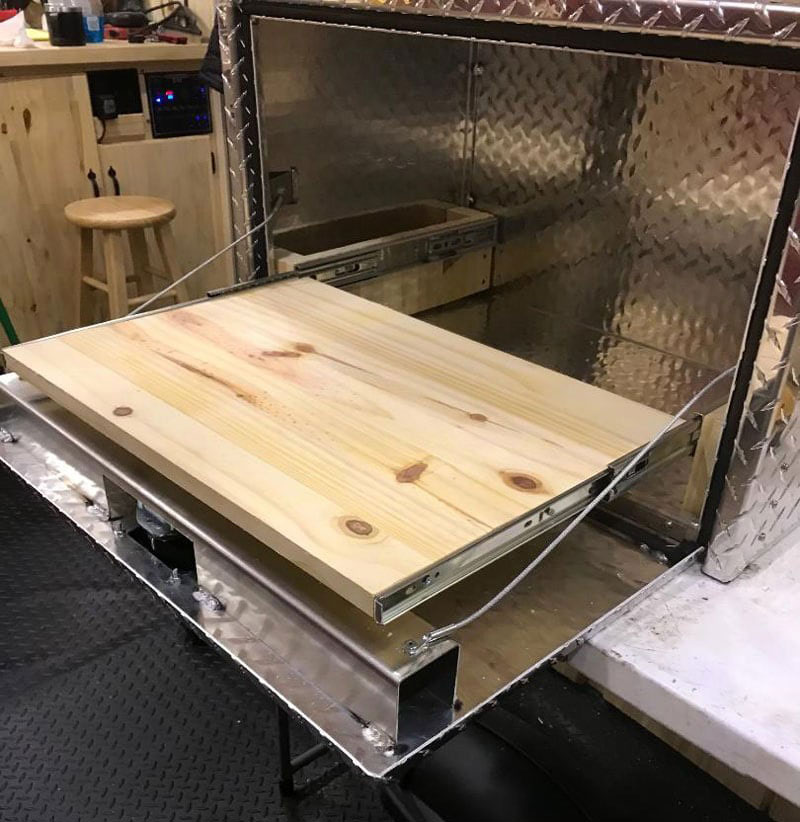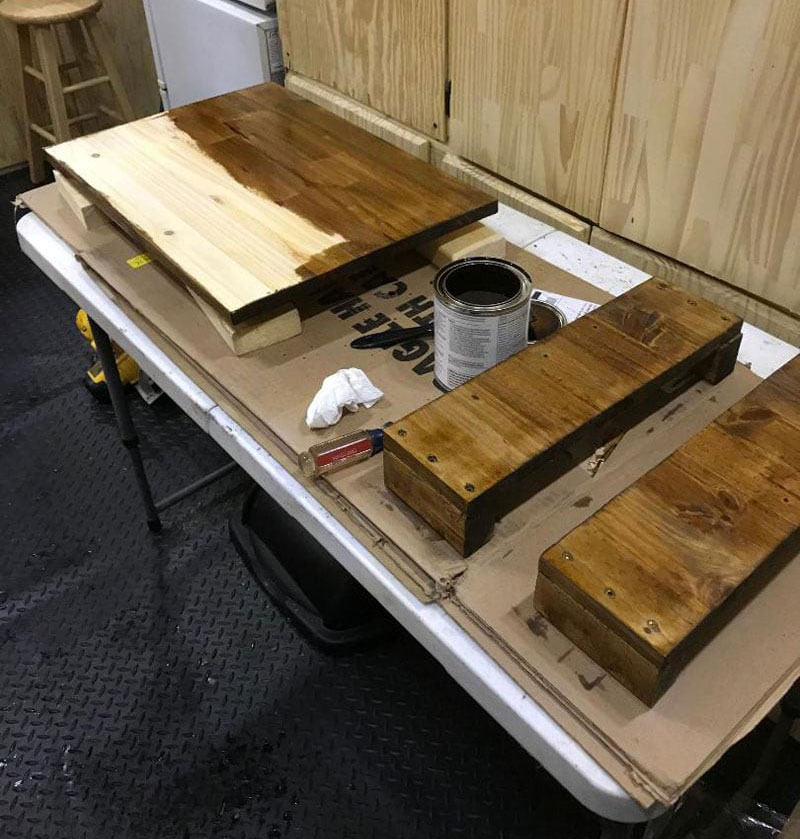 I now have a griddle that is always hooked up and ready to cook in a matter of seconds.  You simply open the door and slide it out.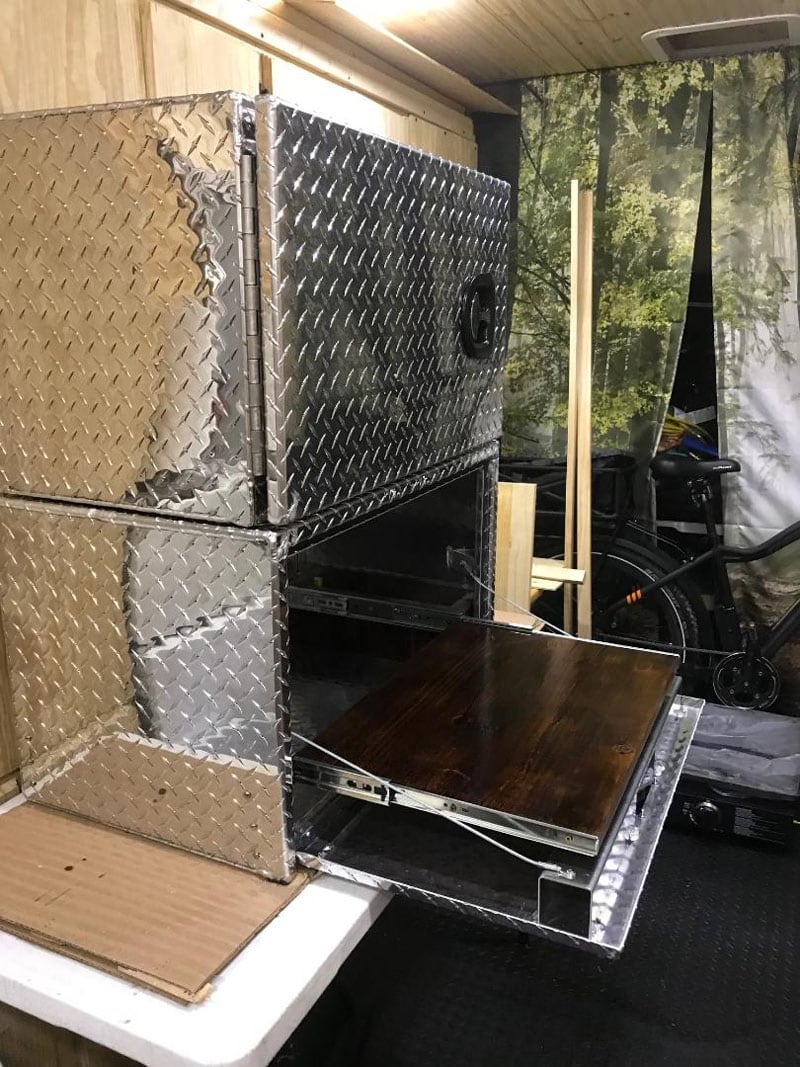 Additionally, I don't have the need to set up a table for the griddle.  This makes it quick and easy to cook a meal almost anywhere without splattering up the inside stove or having the need to wash out a pan.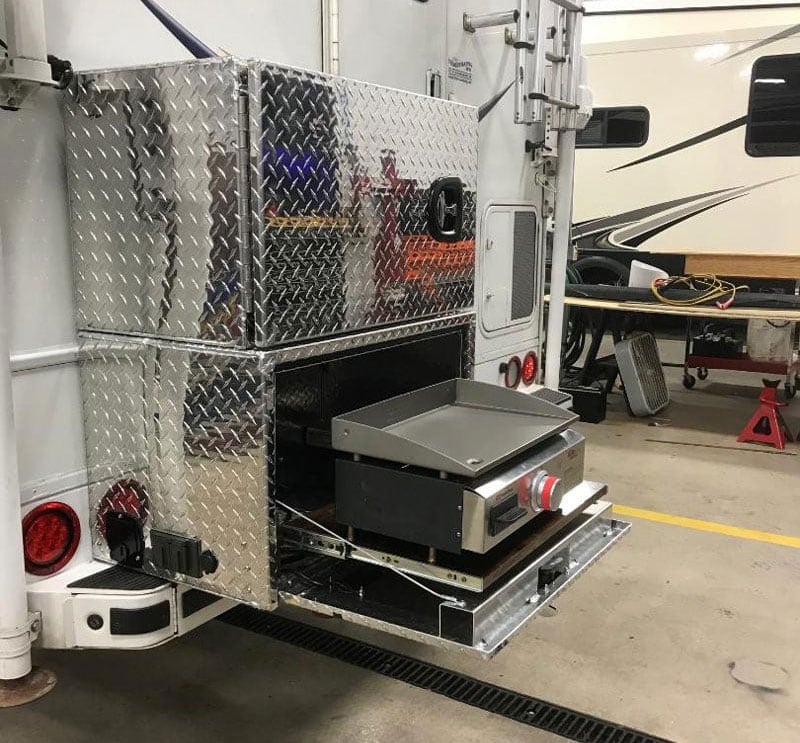 To make this mod, I purchased two aluminum underbody truck boxes that I bolted together.  I then mounted the boxes to the bumper and frame of the truck camper.
Next I added an additional brake light because I mounted the box close to the original tail light.  The only part of the mod that I had to fabricate was the slide-out board that the griddle is mounted to.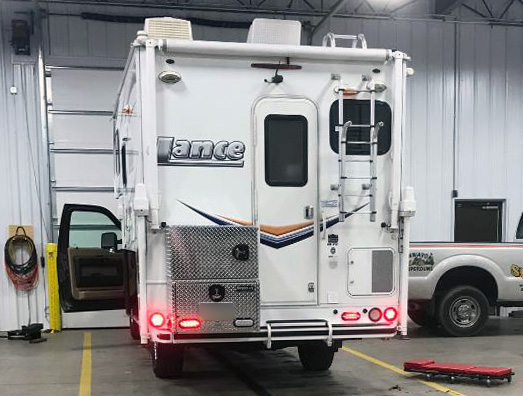 I have been very pleased with my addition.  I added a 120-volt outlet that is plugged in at the inverter as well as 12-volt USB ports.  I also used a 30-amp cord hatch to access a quick connect LP line that I can pull out and plug into my little Weber grill that I also carry.
It took me 16 hours to complete this modification and cost me $750.  In my opinion, the skill level of this modification is medium.
Disclaimer: The modifications above are submitted by Truck Camper Magazine readers. It is your responsibility to make sure that any do-it-yourself modification project you undertake is safe, effective, and legal for your situation.
Enter Your Mods Now!
If you'd like to enter a modification you've done on your truck camper, click here. You can enter as many mods as you want, at any time.  Good luck mod makers!