Welcome to the third entry in March's Mini Mod Contest.  One Mini Mod will be published in every Email Alert in March.  At the end of the month we'll hold a reader vote to determine March's winner.  Click here for information about the 2020 Mod Squad Contest, including how to enter.
Stan Kamys, Saint Augustine, Florida
Foam Stoppers To Stop Slide-Out Air Leaks
2004 Chevy 2500 LT
2015 Lance 855S
We were getting air leaking from the camper slide-out's track.  I needed a solution to keep the air and bugs out.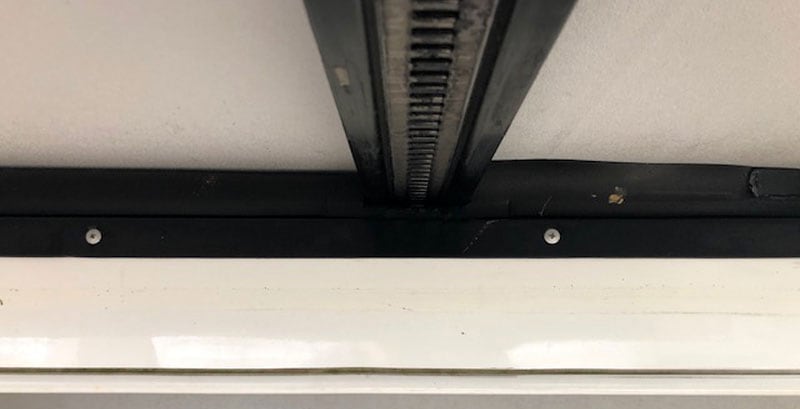 Having put fine fiberglass screening at all exterior openings (including battery vents and around the exterior shower head), we noticed that it was a little cooler under the slide when camping in very cold weather.  The weather seal has to have gaps on the track mechanism, so some sort of removable plug was needed.
I happened to have a small piece of one-inch foam tube.  Two to four-inch pieces were cut, and a notch cut out the width of the slide track.
When the slide is out for some time, they are simply held in place by friction, and seal the gap.  Be sure to remove it before retracting the slide.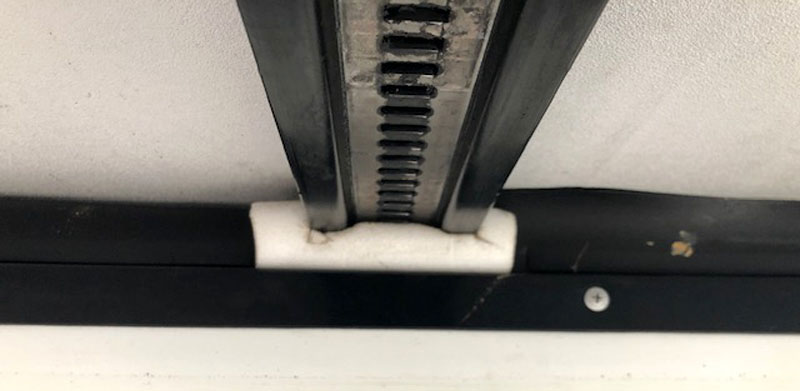 We have used these dozens of times with great success.  I even started putting the slide in and then remembered to remove them.  They're so small I keep them in the outside storage locked, and have made pushing them on part of our routine.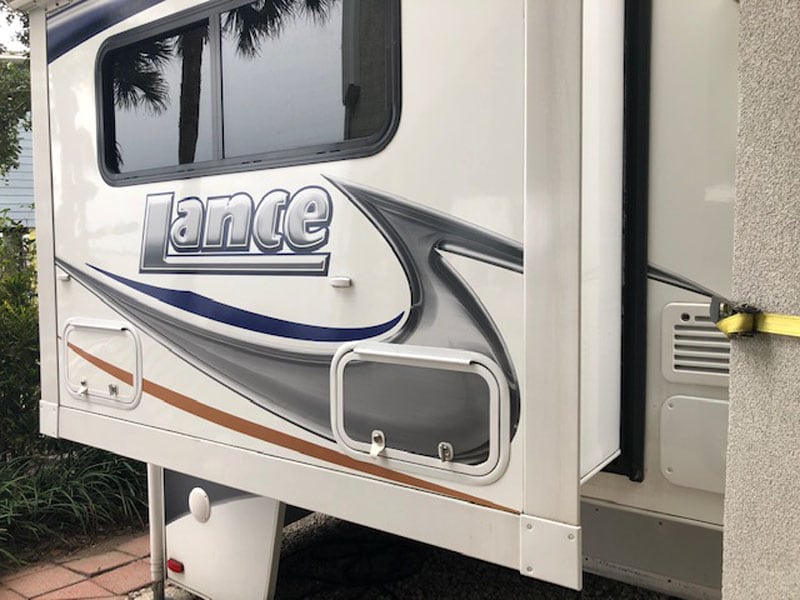 It took me 10-minutes hours to complete this modification and cost me nothing.  In my opinion, the skill level of this modification is easy.
Disclaimer: The modifications above are submitted by Truck Camper Magazine readers. It is your responsibility to make sure that any do-it-yourself modification project you undertake is safe, effective, and legal for your situation.
Enter Your Mods Now!
If you'd like to enter a modification you've done on your truck camper, click here. You can enter as many mods as you want, at any time.  Good luck mod makers!