Welcome to the first entry in March's Mini Mod Contest.  One Mini Mod will be published in every Email Alert in March.  At the end of the month we'll hold a reader vote to determine March's winner.  Click here for information about the 2020 Mod Squad Contest, including how to enter.
Pat Young, Staten Island, New York
Easy Tank Monitor
2016 Silverado 2500
2017 Northstar Laredo SC
I measured the 40-gallon tank height with a tape measure. Then, I made the necessary calculations and marked it off in 5-gallon intervals with a Sharpie.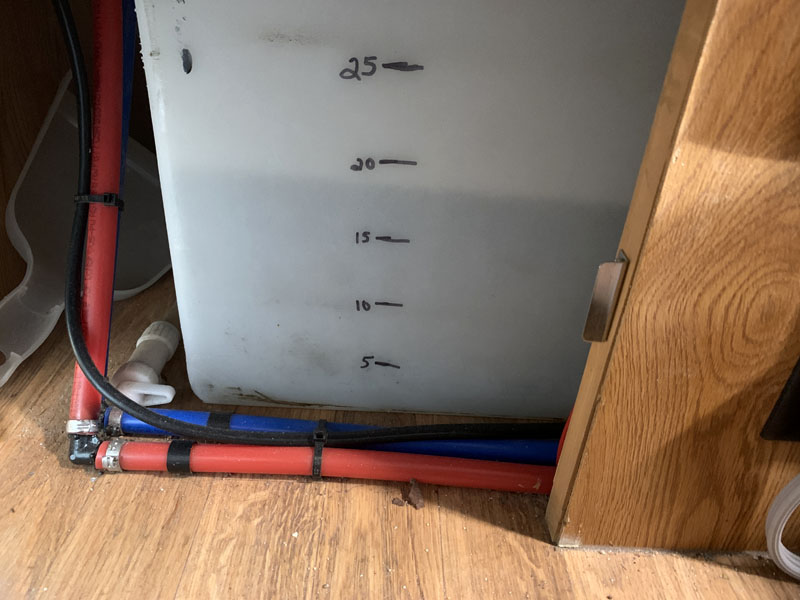 At a glance I can get an accurate count on water in the tank. There is no guessing. It's so simple that I'm sure it's nothing new. I like that there is no guessing any more.
It took me 30-minutes to complete this modification and cost me nothing.  In my opinion, the skill level of this modification is simple.
Disclaimer: The modifications above are submitted by Truck Camper Magazine readers. It is your responsibility to make sure that any do-it-yourself modification project you undertake is safe, effective, and legal for your situation.
Enter Your Mods Now!
If you'd like to enter a modification you've done on your truck camper, click here. You can enter as many mods as you want, at any time.  Good luck mod makers!