Welcome to the first entry in September's Mini Mod Contest.  One Mini Mod will be published in every Email Alert in September.  At the end of the month, we'll hold a reader vote to determine September's winner.  Click here for information about the 2023 Mod Contest, including how to enter.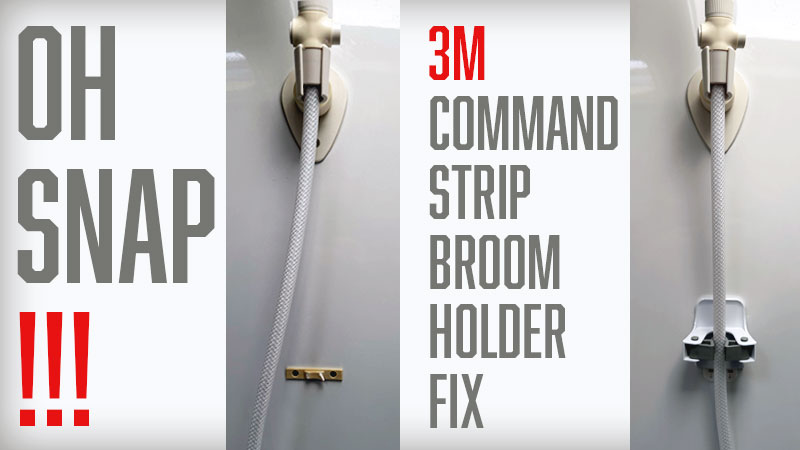 Andy Kelly, Malvern, Pennsylvania
3M Command Strip Broom Holders Secure Shower Hose
2023 Chevy Silverado 3500
2015 Lance 855S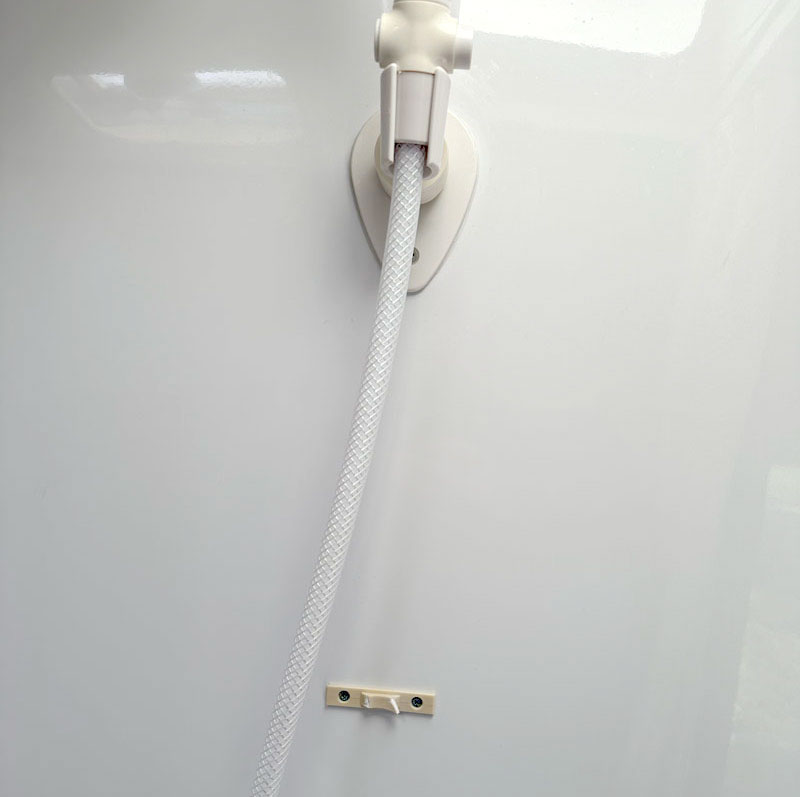 My plastic circular shower hose retainer broke. While I liked how this kept the hose up against the wall, it severely limited using the shower head handheld.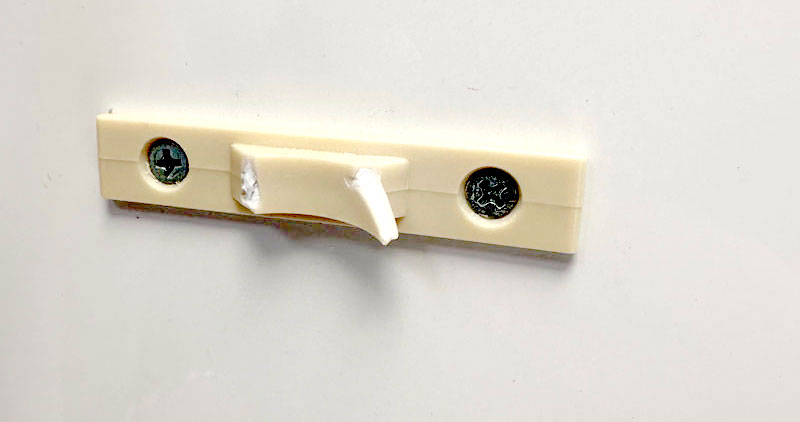 I removed the broken hose retainer bracket and caulked the holes.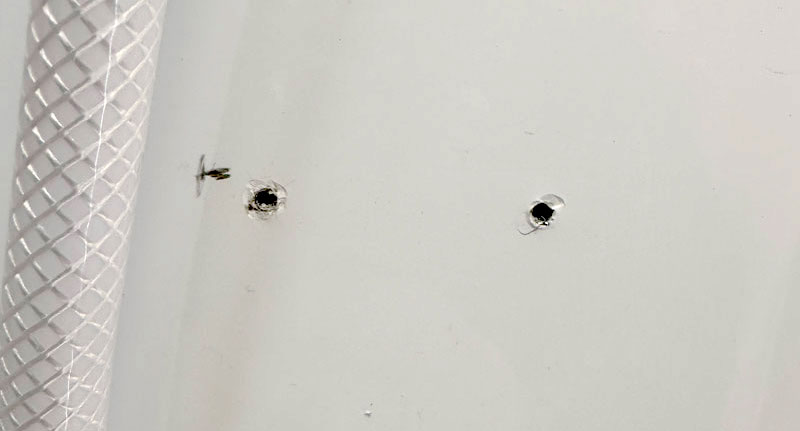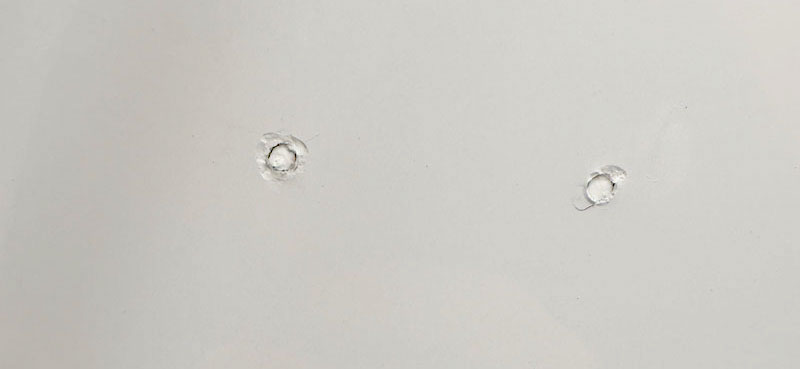 After allowing the caulk to dry, I used a 3M Command strip broom holder to secure the shower hose.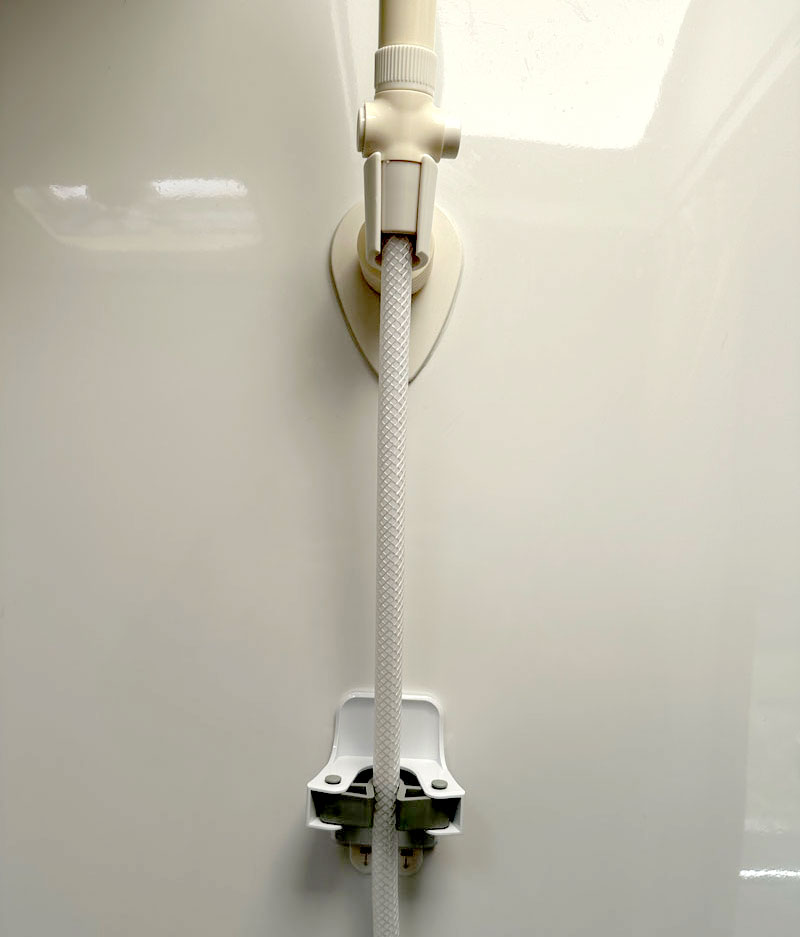 This keeps the hose against the wall and allows full extension of the hose to use the shower head handheld. It works great.
I bought the 3M Command strip broom holder for $9 from Target. You can buy this product everywhere. I already had a leftover tube of $5 caulk.
It took me 10 minutes to complete this modification and cost me $9. In my opinion, the skill level of this modification is easy.
Disclaimer: The modifications above are submitted by Truck Camper Magazine readers. It is your responsibility to make sure that any do-it-yourself modification project you undertake is safe, effective, and legal for your situation.
Enter Your Mods Now!
If you'd like to enter a modification you've done on your truck camper, click here. You can enter as many mods as you want, at any time.  Good luck mod makers!