Welcome to the first entry in March's Medium Mod Contest.  One Medium Mod will be published in every Email Alert in March.  At the end of the month, we'll hold a reader vote to determine March's winner.  Click here for information about the 2023 Mod Contest, including how to enter.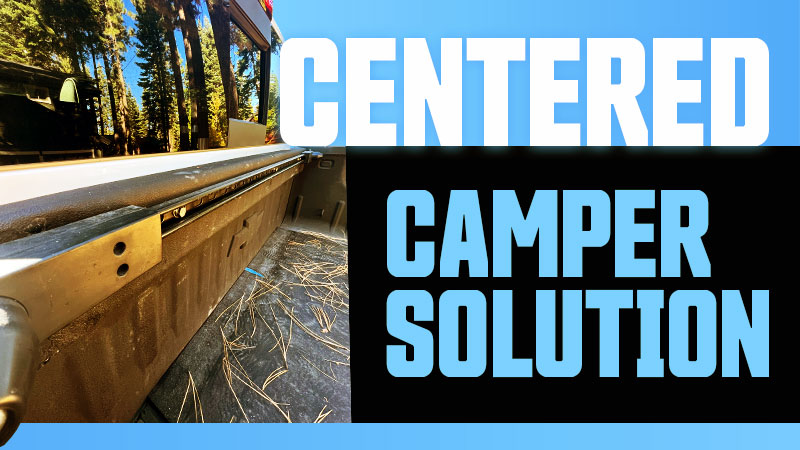 Brett Sayles, Tahoe City, California
Centered Camper Solution
2015 Chevrolet 3500
2021 Arctic Fox 865
No matter what I did, I always had trouble keeping my camper from moving toward the passenger's side of my truck bed. I needed something to keep my camper centered.
I liked the centering option of the Happijac tie-down system, but prefer the Torklift system for strength. With the Happijac concept in mind, I used a Rivnut tool to attach a piece of Unistrut to the top of the bed rail.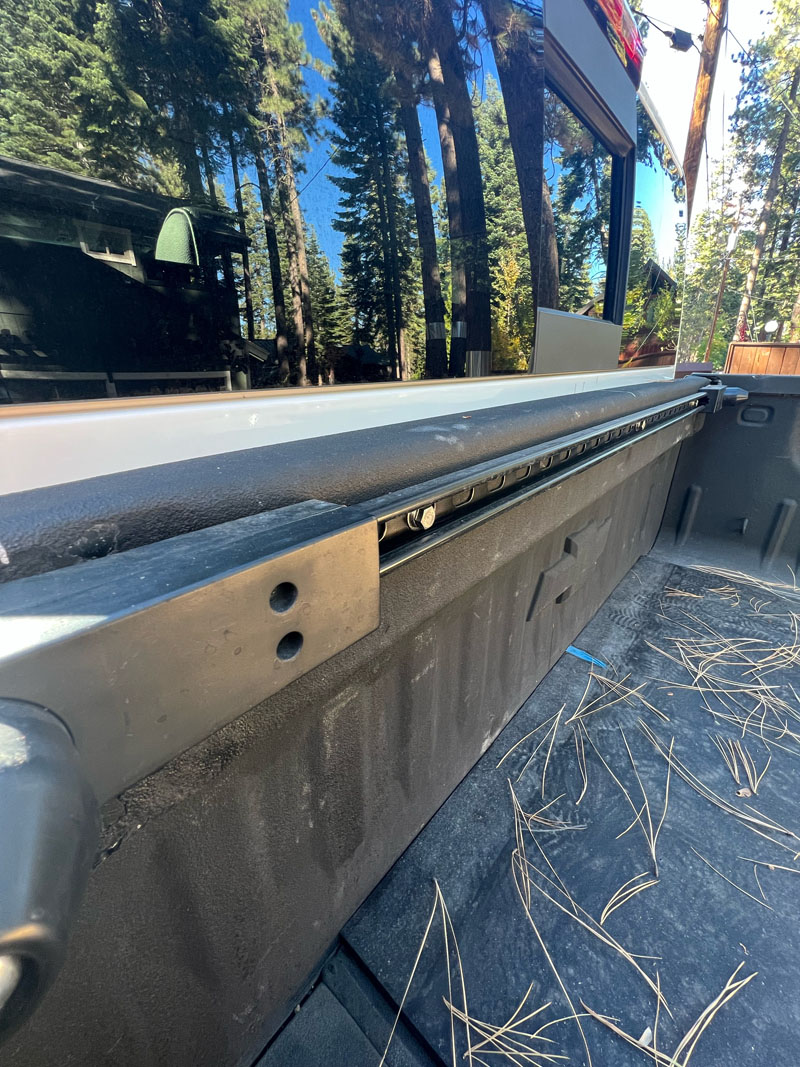 I purchased the Happijac centering kit and attached it to the Unistrut with their spring nuts. The spring nuts made it easy to attach with lots of adjustability. Once I found the center, I simply tightened the screws.
It works perfectly and makes loading my camper easy. My camper stays centered at all times with no movement. It's also adjustable if I change campers.
For this mod, I used a 10-foot stick of 14-gauge Unistrut, a pack of spring nuts, the Happijac centering kit, and four rivets. The materials were bought off the shelf at Home Depot and the only tool I needed was a rivet gun.
It took me took 30 minutes to complete this modification and cost me $100.  In my opinion, the skill level of this modification is medium.
Disclaimer: The modifications above are submitted by Truck Camper Magazine readers. It is your responsibility to make sure that any do-it-yourself modification project you undertake is safe, effective, and legal for your situation.
Enter Your Mods Now!
If you'd like to enter a modification you've done on your truck camper, click here. You can enter as many mods as you want, at any time.  Good luck mod makers!