Welcome to the eighth entry in March's Medium Mod Contest.  One Medium Mod will be published in every Email Alert in March.  At the end of the month, we'll hold a reader vote to determine March's winner.  Click here for information about the 2023 Mod Contest, including how to enter.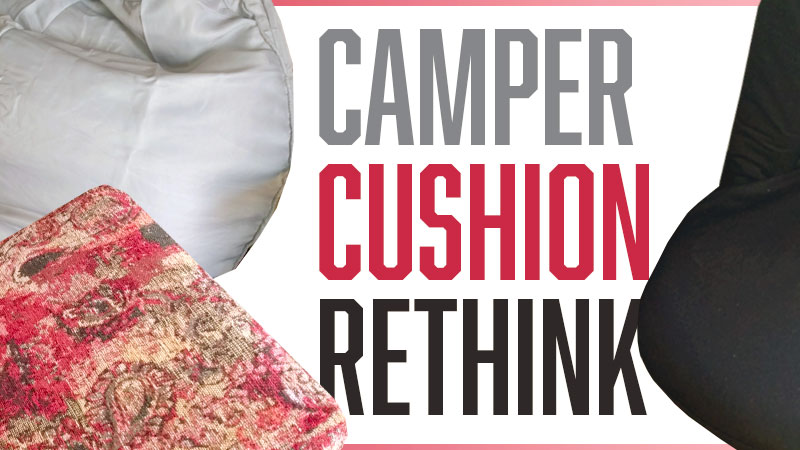 Laine Oess, Pahrump, Nevada
Camper Cushion Rethink
2016 Ram 1500
2015 Northstar TC650
The cushions around our Northstar dinette table were uncomfortable to us. For this modification, wanted more storage and more comfort.
I started by making a paper pattern of the cushion area. The dinette is L-shaped with a hinged seat cushion over the porta-potti.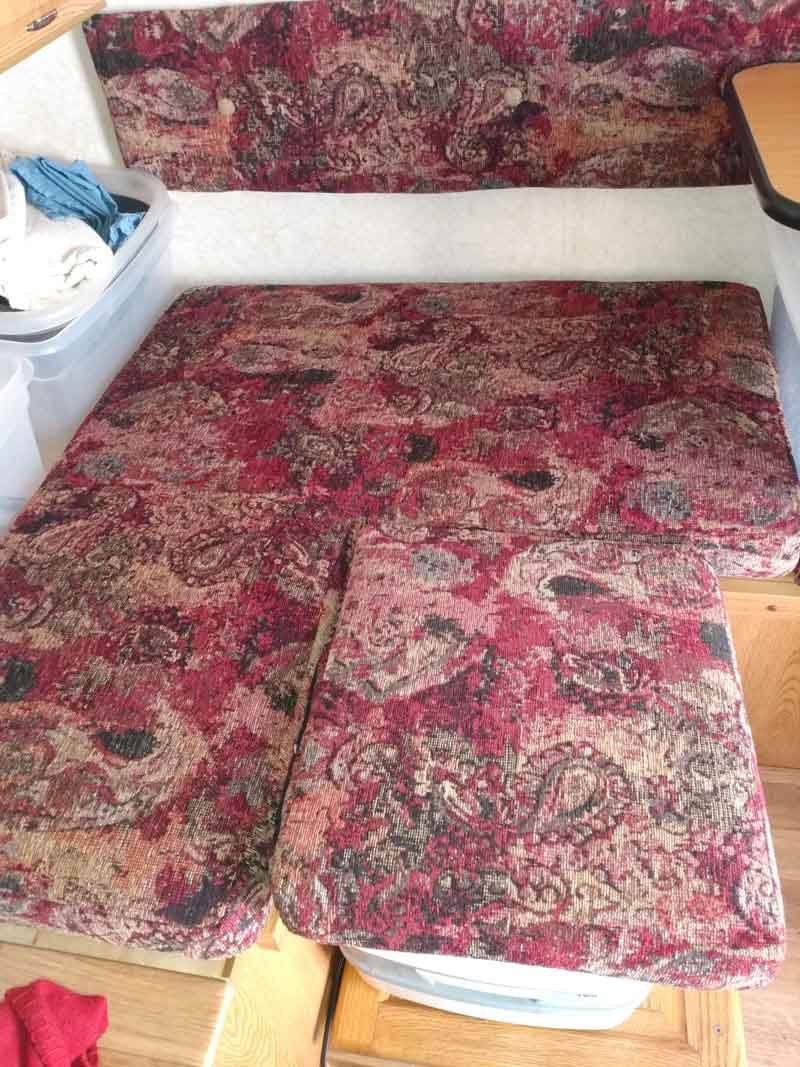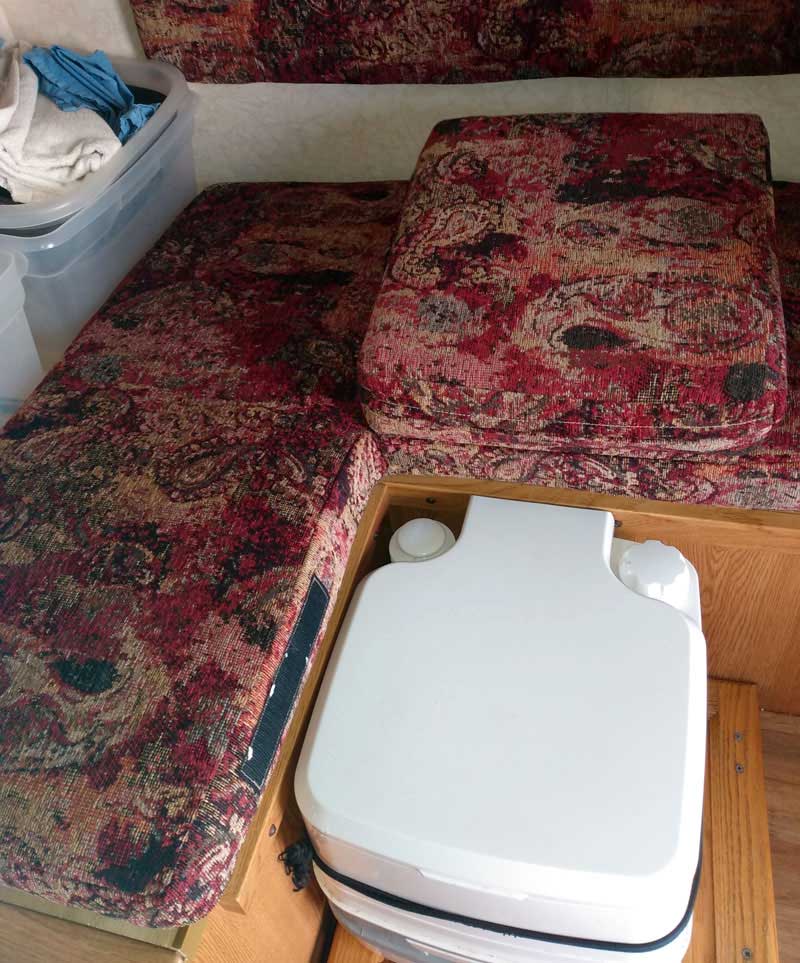 I fabricated the cushions with 3-inch high-density foam and covered it with soft batting. Then I covered some thin door skin with batting and new fabric, and set the new bins and our Engel freezer on them.
I also bought a stadium chair with good ratcheting back support. A small bean bag is used for back support of the large cushion area. The back cushion was 2-inches thick and pretty useless, so I took it apart, glued 1/2-inch foam, and stapled the new fabric on it. The improved back cushion is mostly for looks and insulation.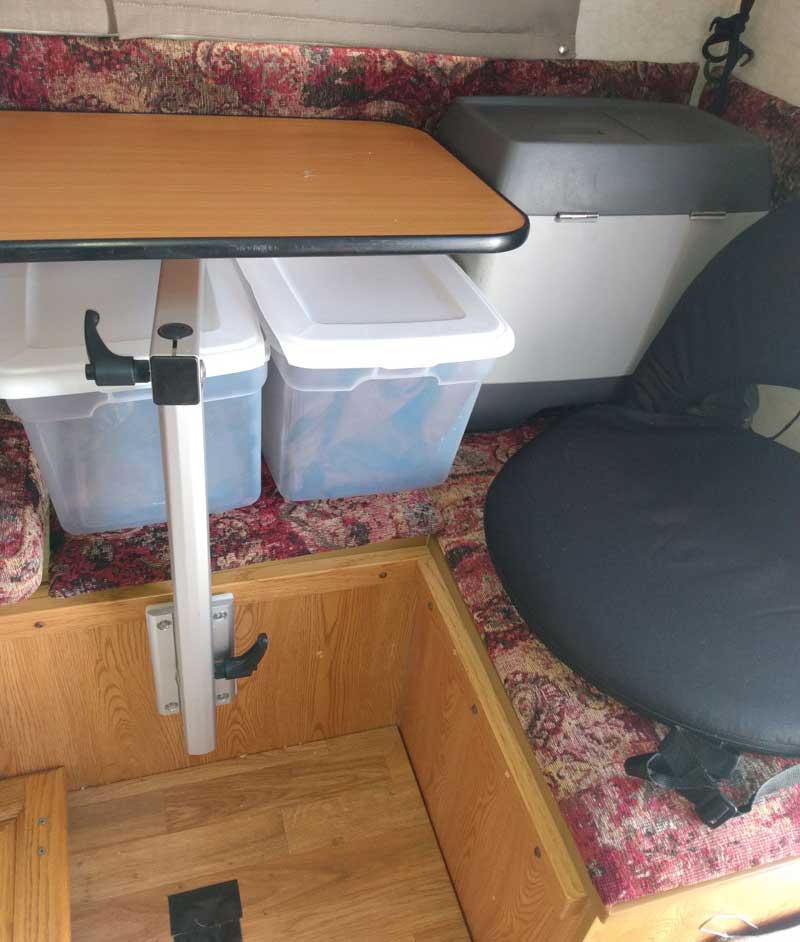 The new seating is super comfortable, and also gives us additional storage under the table. That space was previously unused.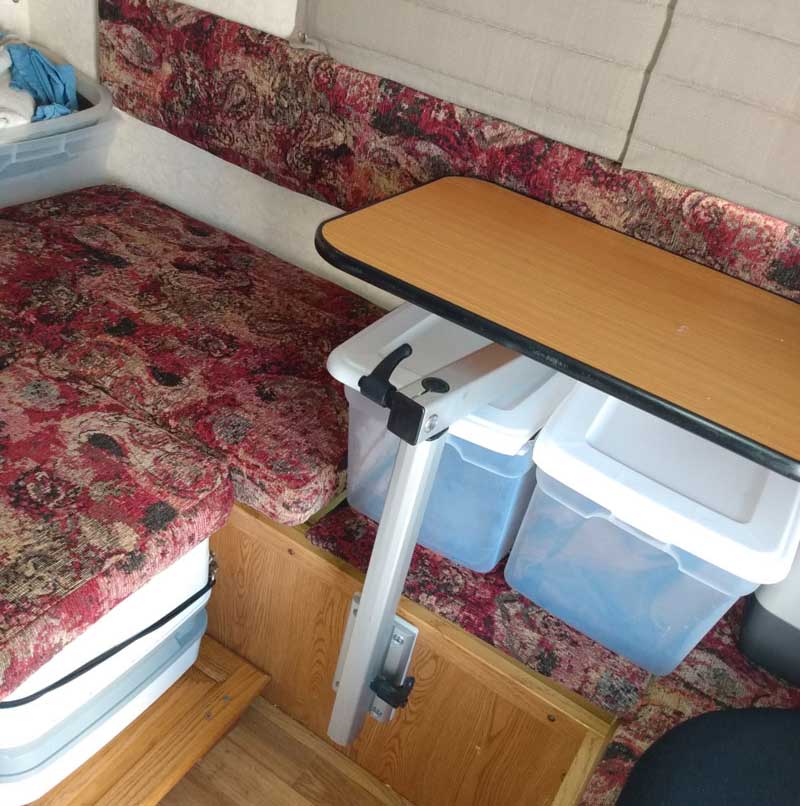 The materials I used were heavyweight Tapestry fabric that I purchased on Etsy. I got five yards at $19.95 a yard. I also needed 3-inch foam on Amazon, which was $40, batting at Walmart which was $11, and door skin was taken out of my scrap pile. The stadium chair was an open box on Amazon for $52.
It took me eight hours to complete this modification and cost me $200.  In my opinion, the skill level of this modification is medium, but I did have a cushion and canvas business.
Disclaimer: The modifications above are submitted by Truck Camper Magazine readers. It is your responsibility to make sure that any do-it-yourself modification project you undertake is safe, effective, and legal for your situation.
Enter Your Mods Now!
If you'd like to enter a modification you've done on your truck camper, click here. You can enter as many mods as you want, at any time.  Good luck mod makers!