Welcome to the fourth entry in March's Mini Mod-Ster Contest.  One flavorful Mini Mod will be published in every Email Alert in March.  At the end of the month we'll hold a reader vote to determine March's winner.  For information about the Mod-Ster Contest, including how to enter, click here.
Lyle Tremblay, Spruce Grove, Alberta
Better Camper Shelving and Counter Space Storage
2004 GMC 2500
2006 Bigfoot 2500 C9.4
The following camper and shelving modifications came about from suggestions by my better half. She wanted improved options for storage under the sink. Previously there was only floor space. She also wanted regularly used items to be easily accessible on the countertop.
There were possibilities for improvement, so I set out for Lee Valley Tools. They have a great selection of shelving ideas and I found everything I needed there.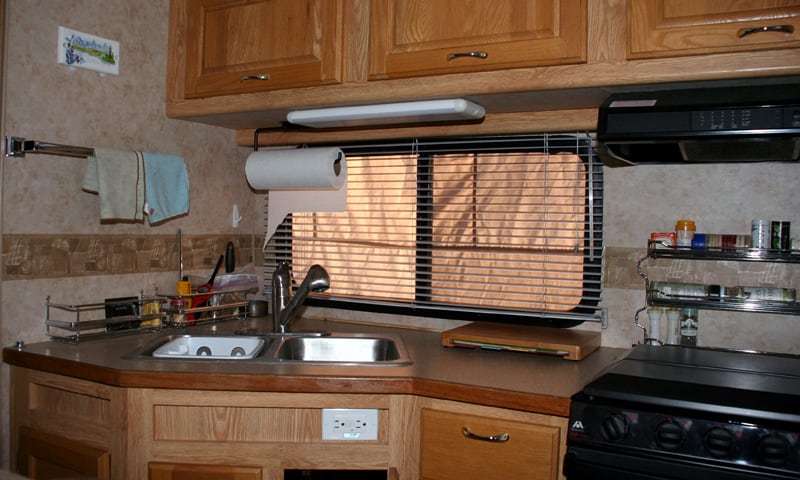 In the above below there are three shelves; two to the right and one directly under the sink. The two to the right are self-evident as to what can be stored in them.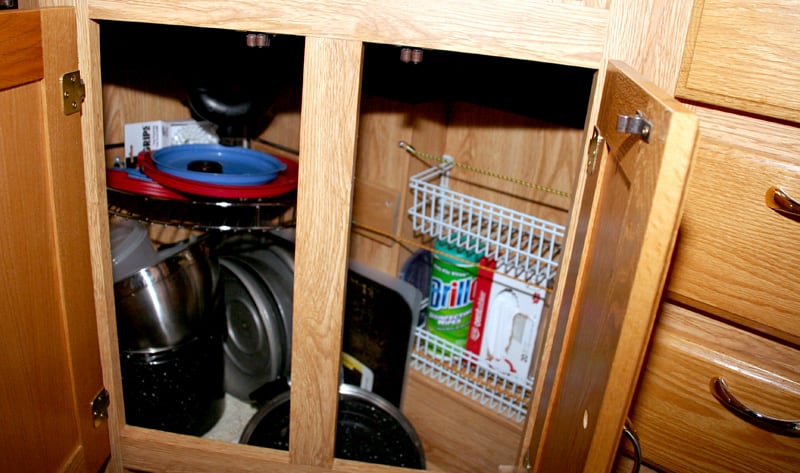 The one under the sink is a 90-degree fan-style shelving unit that gives us a place to store odds and ends. Behind what can be seen here, I was also able to mount two additional basket type shelving units that hold odds and ends. What I like about this arrangement is that it is very discrete and non-intrusive of valuable counter space.
The next two pictures show what I did for the counter items that require frequent access. My intent was to use as little counter space as possible. To do this, I mounted them in areas that would generally see little use.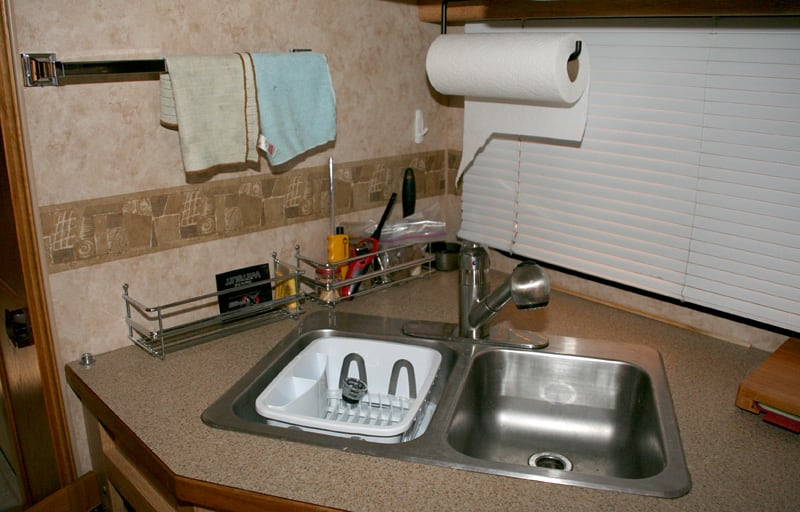 The spice rack on the stove allows for quick access to spices. All the shelving units are mounted with screws into wood studs.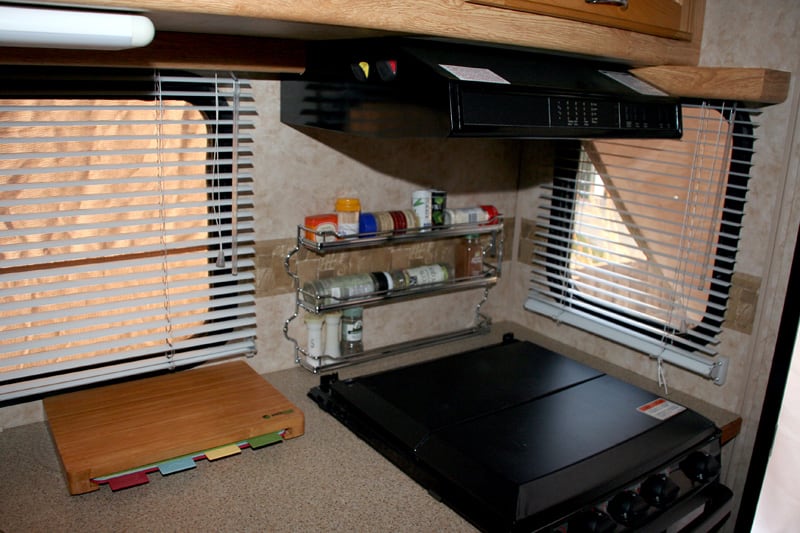 These storage areas are a truly useful addition. Most importantly, my wife is exceedingly happy to have these improvements installed.
This modification was very easy to do. You just have to get your measurements and then get the goods. The hardest part was knowing where to install them in the camper to cause minimum impact on clutter and counter space.
It took me an afternoon to complete this modification and cost me under $60.  In my opinion, the skill level of this modification is easy.
Disclaimer: The modifications above are submitted by Truck Camper Magazine readers. It is your responsibility to make sure that any do-it-yourself modification project you undertake is safe, effective, and legal for your situation.
Enter Your Mods Now!
If you'd like to enter a modification you've done on your truck camper, click here.  You can enter as many mods as you want, at any time.  Good luck mod makers!